Researchers Warn of Dangerous Fungal Illness Rapidly Spreading Across Country 'Due to Climate Change'
For most people who are suffering from fever, cough and fatigue, the likely culprits are cold, flu or COVID-19.
But for those living in the southwestern U.S., the symptoms could point to Valley fever — and some scientists predict that this illness eventually could spread to other regions.
Named after the San Joaquin Valley in California, Valley fever is an infection caused by breathing in the spores of a fungus called Coccidioides, which originates in the soil.
Southern Arizona and Southern California have the highest volume of cases, per the Centers of Disease Control and Prevention (CDC) — but the disease is also prevalent in New Mexico, Nevada, Utah, Texas and parts of Washington State.
As of 2019, Valley fever cases topped 20,000 nationwide, the CDC reported.
Reported cases tripled in that state between 2014 and 2018, according to the California Department for Public Health.
Dr. George Thompson, a professor at UC Davis Health and co-director of the Center for Valley fever in Sacramento, told Fox News Digital about the ramp-up in cases.
"We have seen a gradual increase in cases over the last five years, and a greater number of patients are coming into our clinic for diagnosis and treatment," he said.
"Some [people] may have a fever, chills or fatigue, or just feel generally unwell."
While geographic location heightens the overall risk of contracting Valley fever, the CDC notes that certain groups are more vulnerable.
These include people 60 years of age and older; those who have weakened immune systems as a result of certain diseases or medical conditions; pregnant women; people with diabetes; and people who are Black or Filipino.
Symptoms of Valley fever tend to mimic those seen in patients with COVID-19, experts say.
"Some [people] may have a fever, chills or fatigue, or just feel generally unwell," Thompson of UC Davis Health said.
However, he said he does see some severe cases where patients experience respiratory illness.
Thompson estimated that for 1%-3% of people, the infection will leave the lungs and travel to other parts of the body — which can lead to meningitis.
Is a nationwide spread possible?
In 2019, a study by Morgan Gorris — which was published in GeoHealth, a journal focused on environmental and health sciences research — suggested that climate change could trigger an expansion of Valley fever into northwestern states, including Idaho, Wyoming, Montana, Nebraska, South Dakota and North Dakota.
"At first, I was skeptical," said Dr. Thompson of California. "But I've recently heard about new cases emerging in Nebraska and even Missouri, so I think it's in the realm of possibility."
Valley fever cases are expected to arrive in northern Utah and eastern Colorado by 2035, according to the study. Gorris, the study's author, also predicts that the disease will become endemic in Nebraska, southeastern Montana, southern Idaho and South Dakota by 2065, and that it could arrive in northern Montana and North Dakota by 2095.
"Valley fever likes undisturbed soil — so as people continue to populate more arid, dry and less developed areas, there will likely be more interaction with it."
Other research has linked the rising Valley fever cases to an increase in dust storms. Another recent GeoHealth study by Daniel Q. Tong, a scientist and professor at George Mason University in Virginia, found that dust storms in the Southwest have risen by 240% between the 1990s and 2000s, followed by an 800% spike in Valley fever cases between 2001 and 2011.
Purdie, for his part, believes that Valley fever could become more widespread amid changing climate patterns and population growth.
"Valley fever likes undisturbed soil — so as people continue to populate more arid, dry and less developed areas, there will likely be more interaction with it," he said.
Doctors and patients await a vaccine
While there is not yet a vaccine for Valley fever, Dr. Thompson is optimistic about progress toward that goal. He pointed to three vaccines currently in development, including one that has been successfully tested with dogs.
The National Institute of Allergy and Infectious Diseases (NIAID), part of the National Institutes of Health, recently announced $4.5 million in funding to support research toward diagnostics, therapeutics and vaccines for the disease.
In the meantime, Thompson often treats Valley fever patients with antifungal medications such as Fluconazole and Itraconazole.

⬇️ Top Picks for You ⬇️
Biden Dog Bites Another Secret Service Agent; 11th Incident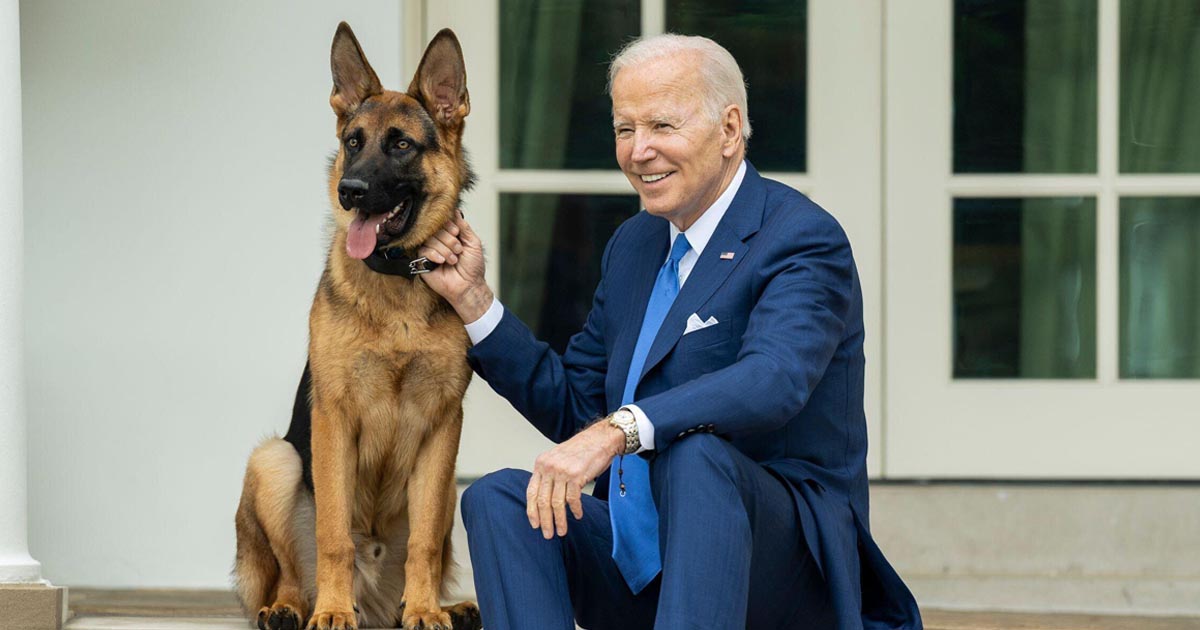 President Joe Biden's younger dog, Commander, bit another US Secret Service agent at the White House Monday evening, CNN has learned, the 11th known biting incident involving the 2-year-old German Shepherd.
"Yesterday around 8 p.m., a Secret Service Uniformed Division police officer came in contact with a First Family pet and was bitten. The officer was treated by medical personnel on complex," USSS chief of communications Anthony Guglielmi told CNN in a statement.
The injured officer spoke with Secret Service Uniformed Division Chief Alfonso M. Dyson Sr. on Tuesday and is doing OK, Guglielmi said.
Commander has been involved in at least 11 biting incidents at the White House and in Delaware, according to CNN reporting and US Secret Service email correspondence, including a November 2022 incident where an officer was hospitalized after the dog clamped down on their arms and thighs.
White House officials said in July that the Bidens were working through new training and leashing protocols for the family pet following the incidents.
Asked by CNN whether the new training had taken place or if any further action would be sought, Elizabeth Alexander, communications director for the first lady, said in a statement that "the First Family continues to work on ways to help Commander handle the often unpredictable nature of the White House grounds."
"The President and First Lady are incredibly grateful to the Secret Service and Executive Residence staff for all they do to keep them, their family, and the country safe," she continued.
Another of Biden's dogs, Major, was involved in biting incidents at the White House. The German Shepherd later moved out of the White House, and Commander arrived at the White House in 2021.
The July email correspondence, obtained through Freedom of Information Act requests by the conservative group Judicial Watch, reflected 10 incidents.
In one incident in October, first lady Dr. Jill Biden "couldn't regain control" of the dog as it charged a member of Secret Service staff.
"I believe it's only a matter of time before an agent/officer is attacked or bit," the staff member warned in an email.
While Secret Service agents are not responsible for the handling of the first family's pets, they can come into frequent contact with the animals.
"This isn't a Secret Service thing. This is a this is a workplace safety issue," CNN contributor and former USSS agent Jonathan Wackrow told CNN.
"There's uniqueness here where it's the residence of the president of the United States, but it's also the workplace for hundreds, thousands of people. And you can't bring a hazard into the workplace. And that's what is essentially happening with this dog. One time you can say it's an accident, but now multiple incidents, it's a serious issue," he added.
Wackrow called it a "significant hazard" for agents on duty at the White House residence.
"I'm sure that the Bidens love the dog. I'm sure that it's a member of the family like every dog is, but you're creating a significant hazard to those who support you – support the office of the president," he said.