The tech executive who has been arrested for the murder of Cash App founder Bob Lee can be named as 38-year-old Berkeley graduate, Nima Momeni.
Momeni was arrested today at his home in Emeryville, around nine miles from where Lee was stabbed to death on April 4. He is the owner of Expand IT, a tech business in the Bay Area, and describes himself online as a start-up entrepreneur.
Lee was stabbed in the street last week while visiting the city from Miami, where he lived.
It is unclear if Momeni attended the same tech conference Lee was in town for, but the pair were seen in Momeni's car together at around 2.30am, moments before the stabbing.
They had some kind of confrontation that led to the attack, according to police sources.
Momeni was taken into custody this morning at the loft where he lives and works.
Neighbors confirmed his arrest to DailyMail.com on Thursday.
Public relations expert Sam Singer told DailyMail.com Momeni lived and worked out of the 'high end premiere loft' in the Beslar Building in Emeryville.
Singer said that he met the suspect shortly after moving into the building.
'We were moving in and his door was open, we went in and introduced ourselves.
'Nima very kindly welcomed us into his unit and showed us around.
'He's got a big pool table with a lot of tech equipment, a lot of gourmet food, big stereo speakers and he was very, very welcoming, very kind.'
'He was quite, quite impressive, very nice fella and so it's shocking to me as well as all the residents in the building that he's accused of the murder.'
Singer went on to call Momeni a 'very bright' and 'charming' man, adding that he would 'fit in at anybody's party or event.'
Another neighbor told The Daily Beast they awoke to the sound of loud banging on Thursday morning as police swooped on Momeni's unit at dawn.
'I poked my head out there were bunch of armed guys, three or four armed guys at the end of the corridor.
Lee lived in Mill Valley, a suburb north of San Francisco, with his family before moving to Miami in October last year.
Krista Lee, who was previously married to him, told local site Fox News 2 that she remains perplexed at the suspect's motive, but that the pair knew each other.
Lee somehow staggered out of the car and was picked up on surveillance footage struggling to walk nearby after the attack.
The harrowing surveillance footage shows Lee stumbling through the city streets after being stabbed. He died in the hospital later that morning.
Lee's death was invoked as the latest example of escalating crime in the Democrat city and led to increased criticism of Mayor London Breed.
Over the weekend, she told residents not to 'jump to conclusions' about his death and said people 'will be surprised when the facts come out'.
A day after Lee's death, a former fire commissioner was attacked in the street outside his mother's house. A 24-year-old man has been arrested in that case.
The fire commissioner said the incident and Lee's death were proof of San Francisco's escalating crime problem.
Lee's father, Rick, previously paid tribute to him on social media, describing him as his 'best friend'.
They moved from San Francisco to Miami as a family recently.
While Krista and Bob were no longer together, she too relocated to Florida to be close with their children.
'I just lost my best friend, my son Bob Lee when he lost his life on the street in San Francisco.
'I moved to Mill Valley, CA with Bob after his mother died in 2019 and we recently relocated to Miami in Oct 2022.
'Life has been an adventure with two bachelors living together, and I'm so happy that we were able to become so close these last years.
'Bob would give you the shirt off his back.
'He would never look down on anyone and adhered to a strict no-judgment philosophy.
'Bobby worked harder than anyone and was the smartest person I have ever known.
'He will be missed by all those that knew him. Thank you to those who have reached out in support,' he said.
Mr. Lee confirmed the arrest on Thursday but has not issued any kind of public comment.

⬇️ Top Picks for You ⬇️
Senate Democrats Authorize Supreme Court Ethics Subpoenas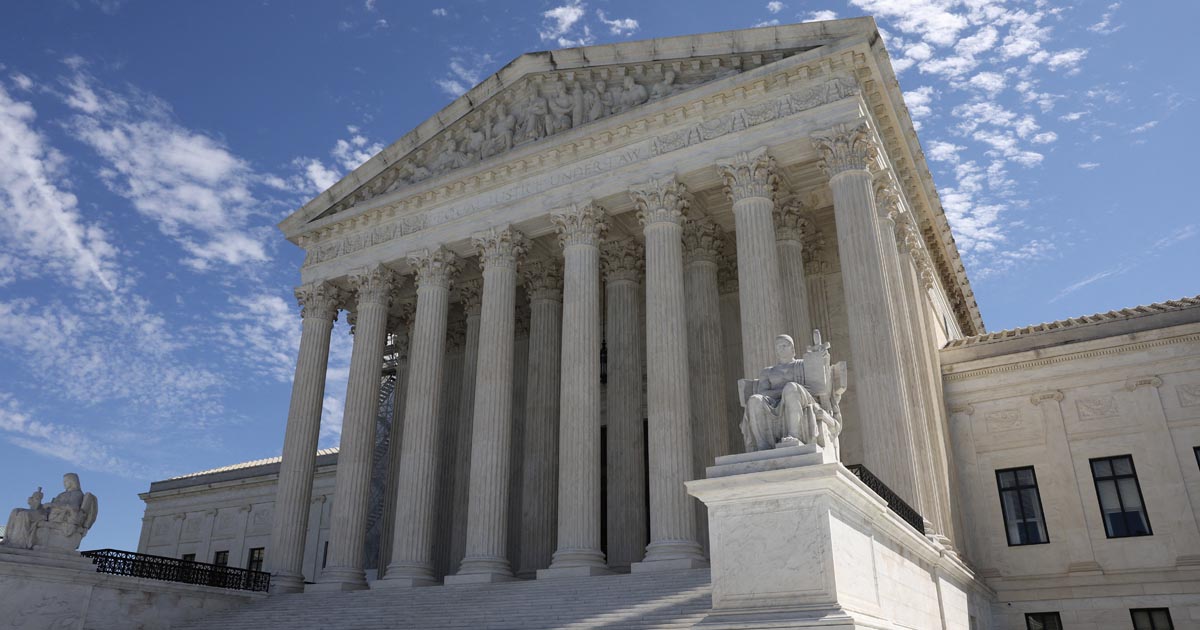 A Democratic-led U.S. Senate panel on Thursday authorized subpoenas to two influential conservatives – Harlan Crow and Leonard Leo – as part of an ethics inquiry spurred by reports of undisclosed largesse directed to some conservative Supreme Court justices.
The Judiciary Committee voted to authorize the subpoenas for Crow, a billionaire Republican donor and benefactor of conservative Justice Clarence Thomas, and Leo, a legal activist who was instrumental in compiling Republican former President Donald Trump's list of potential Supreme Court nominees.
Republican senators walked out of the contentious committee meeting in protest while Democrats cast votes. Some Republicans later questioned the vote's legitimacy, accusing Democrats of violating procedural rules.
"The subpoena clearly wasn't legal," Republican Senator John Kennedy, a committee member, said after the vote.
Senator Dick Durbin, the panel's chairman, said subpoenas were necessary due to the refusal by Crow and Leo for months to voluntarily comply with its previous requests for information. This included itemized lists of all gifts, transportation and lodging provided to any Supreme Court justice.
Durbin also renewed his criticism of a new code of conduct announced by the court on Nov. 13 and promised to continue to pursue the committee's ethics investigation.
"Without an enforcement mechanism, this code of conduct, while a step in a positive direction, cannot restore the public's faith in the court," Durbin said.
Senator Lindsey Graham, the committee's top Republican, told the meeting that Democrats were engaged in a "jihad" against the Supreme Court, whose 6-3 conservative majority has handed major defeats to liberals in recent years on matters including abortion, gun rights and student debt relief.
"When you say you don't want to destroy the Roberts Court, I don't believe you," Graham said, referring to the court under the leadership of conservative Chief Justice John Roberts. "I don't believe a word you're saying."
The committee vote authorized Durbin to issue the subpoenas, which he could do unilaterally, according to a Democratic committee staffer.
If the subpoena recipients fail to comply, Democrats would need 60 votes in the 100-seat Senate to initiate a civil enforcement action, meaning they would need the support of some Republicans. The Democrats also would have the option to make a referral to the U.S. Justice Department, which could choose to pursue criminal contempt proceedings against the subpoena recipients.
Lawyers for Leo and Crow in letters to the committee have criticized the committee's information requests as lacking a proper legal justification. Crow's lawyer had proposed turning over a narrower range of information but Democrats rebuffed that offer, according to the panel's Democratic members.
The news outlet ProPublica reported this year on Thomas's failure to disclose luxury trips and real estate transactions involving Crow, a Texas businessman.
The outlet also reported that Leo helped organize a luxury fishing trip in Alaska attended by conservative Justice Samuel Alito, who failed to disclose taking a private jet provided by billionaire hedge fund manager Paul Singer. Trump chose all three of his appointees to the court from lists of candidates that Leo played a key role in drawing up.
Thomas has said he believed the Crow-funded trips were "personal hospitality" and thus exempt from disclosure requirements, and that his omission of the real estate transaction was inadvertent.
Alito, regarding the flight, said that Singer had "allowed me to occupy what would have otherwise been an unoccupied seat."