Oil powers Saudi Arabia and the United Arab Emirates have been invited to become members of the BRICS group of developing nations in its first expansion in over a decade.
Also invited are Iran, Egypt, Ethiopia and Argentina, South African President Cyril Ramaphosa said Thursday as he wrapped up the annual summit of the group in Johannesburg.
Saudi Foreign Minister Prince Faisal bin Farhan said the kingdom was awaiting details from the BRICS group on the nature of the membership, and would take an "appropriate decision" accordingly.
All six countries invited had already expressed an interest in joining. The BRICS group currently includes Brazil, Russia, India, China and South Africa.
"The membership will take effect from the first of January, 2024," Ramaphosa said.
In a video message, Russian President Vladimir Putin congratulated the new BRICS members, adding that the bloc's global influence would continue to grow.
"I would like to congratulate the new members who will work in a full-scale format next year," Putin said.
"And I would like to assure all our colleagues that we will continue the work that we started today on expanding the influence of BRICS in the world," the Russian president added.
China's President Xi Jinping called the bloc's expansion "historic," reflecting its determination to "unite and cooperate with developing countries."
"[It will] inject new impetus into the BRICS cooperation mechanism and further strengthen the power of world peace and development," Jinping said.
Indian Prime Minister Narendra Modi also welcomed the expansion, saying his country had always believed that adding new members would strengthen the bloc.
Speaking to Saudi TV channel Al Arabiya, the Saudi foreign minister added that the bloc had "proven itself to be a useful and important channel to strengthen economic cooperation with countries of the so-called Global South."
Bin Farhan told the BRICS conference earlier Thursday that the kingdom would continue to be a "secure and reliable energy provider," adding that total bilateral trade between Saudi Arabia and BRICS nations exceeded $160 billion in 2022.
An anti-Western bloc?
If Saudi Arabia accepts the invitation, the world's largest crude oil exporter will find itself in the same economic bloc as the world's biggest oil importer, China.
It will also mean that Russia and Saudi Arabia — both members of OPEC+, a group of major oil producers — will join each other in a new economic bloc. The two countries often coordinate their oil output, which has in the past put Saudi Arabia at odds with its ally, the United States.
The bloc's expansion raises the question of potential de-dollarization, a process by which members would gradually switch to using currencies other than the US dollar to conduct trade. The BRICS countries have also been talking about a common currency, an idea analysts have described as unworkable and "unlikely" in the near future.
Putin said the issue of a common currency was a "difficult question" but added "we will move towards solving these problems."
The expansion takes place at a time when some BRICS members, namely Russia and China, are locked into rising tensions with the West.
Experts have said that choosing to include countries that are openly antagonistic toward the West, such as Iran, could swing the group further toward becoming an anti-Western bloc.
Built off a term originally coined by former Goldman Sachs economist Jim O'Neill to describe key emerging markets, the group has persisted despite deep differences in political and economic systems among its members.
"Economically, not many of the countries that are applying to join are particularly large," O'Neill told Bloomberg earlier this week.
Existing BRICS members have "had enough difficulty trying to agree just between the five of them," he added. "So beyond the admittedly hugely powerful symbolism, I'm not quite sure what having a lot more countries in there is going to achieve."
BRICS held its first summit in 2009 with four members and then added South Africa the following year. It launched its New Development Bank in 2015.
The United Arab Emirates President Mohamed bin Zayed al Nahyan said on X, formerly Twitter: "We appreciate the inclusion of the UAE as a member to this important group."
Egyptian President Abdel Fattah el-Sisi said his country looked forward to joining BRICS in order to strengthen economic cooperation among its members, as well as "raise the voice of the Global South," according to the presidential spokesperson.

⬇️ Top Picks for You ⬇️
Senate Democrats Authorize Supreme Court Ethics Subpoenas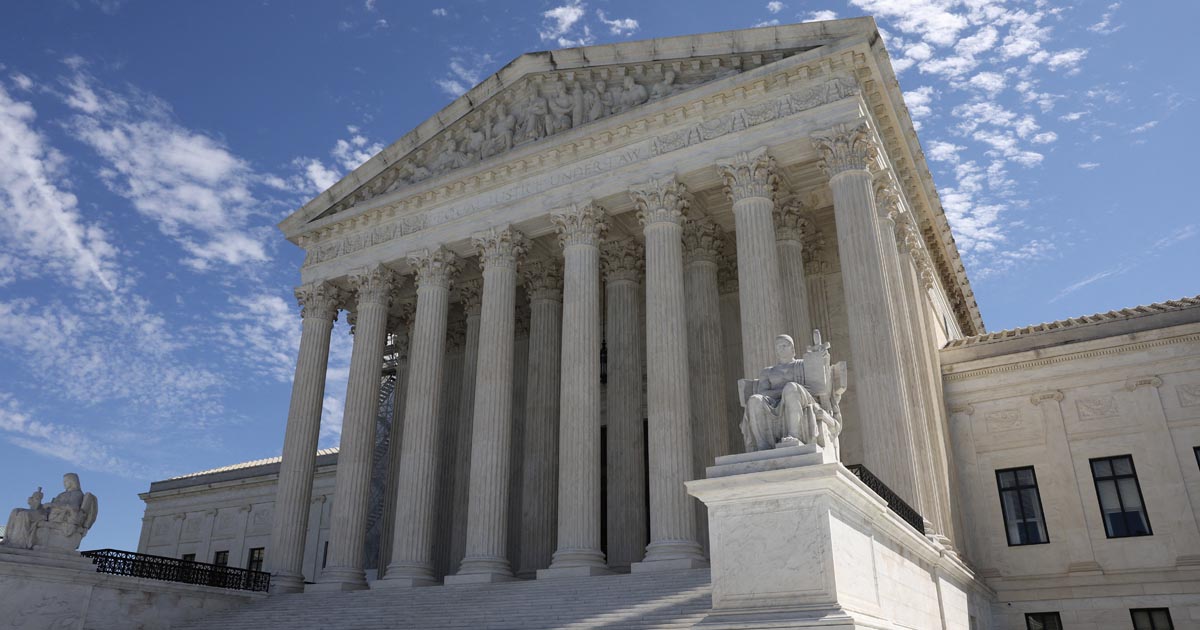 A Democratic-led U.S. Senate panel on Thursday authorized subpoenas to two influential conservatives – Harlan Crow and Leonard Leo – as part of an ethics inquiry spurred by reports of undisclosed largesse directed to some conservative Supreme Court justices.
The Judiciary Committee voted to authorize the subpoenas for Crow, a billionaire Republican donor and benefactor of conservative Justice Clarence Thomas, and Leo, a legal activist who was instrumental in compiling Republican former President Donald Trump's list of potential Supreme Court nominees.
Republican senators walked out of the contentious committee meeting in protest while Democrats cast votes. Some Republicans later questioned the vote's legitimacy, accusing Democrats of violating procedural rules.
"The subpoena clearly wasn't legal," Republican Senator John Kennedy, a committee member, said after the vote.
Senator Dick Durbin, the panel's chairman, said subpoenas were necessary due to the refusal by Crow and Leo for months to voluntarily comply with its previous requests for information. This included itemized lists of all gifts, transportation and lodging provided to any Supreme Court justice.
Durbin also renewed his criticism of a new code of conduct announced by the court on Nov. 13 and promised to continue to pursue the committee's ethics investigation.
"Without an enforcement mechanism, this code of conduct, while a step in a positive direction, cannot restore the public's faith in the court," Durbin said.
Senator Lindsey Graham, the committee's top Republican, told the meeting that Democrats were engaged in a "jihad" against the Supreme Court, whose 6-3 conservative majority has handed major defeats to liberals in recent years on matters including abortion, gun rights and student debt relief.
"When you say you don't want to destroy the Roberts Court, I don't believe you," Graham said, referring to the court under the leadership of conservative Chief Justice John Roberts. "I don't believe a word you're saying."
The committee vote authorized Durbin to issue the subpoenas, which he could do unilaterally, according to a Democratic committee staffer.
If the subpoena recipients fail to comply, Democrats would need 60 votes in the 100-seat Senate to initiate a civil enforcement action, meaning they would need the support of some Republicans. The Democrats also would have the option to make a referral to the U.S. Justice Department, which could choose to pursue criminal contempt proceedings against the subpoena recipients.
Lawyers for Leo and Crow in letters to the committee have criticized the committee's information requests as lacking a proper legal justification. Crow's lawyer had proposed turning over a narrower range of information but Democrats rebuffed that offer, according to the panel's Democratic members.
The news outlet ProPublica reported this year on Thomas's failure to disclose luxury trips and real estate transactions involving Crow, a Texas businessman.
The outlet also reported that Leo helped organize a luxury fishing trip in Alaska attended by conservative Justice Samuel Alito, who failed to disclose taking a private jet provided by billionaire hedge fund manager Paul Singer. Trump chose all three of his appointees to the court from lists of candidates that Leo played a key role in drawing up.
Thomas has said he believed the Crow-funded trips were "personal hospitality" and thus exempt from disclosure requirements, and that his omission of the real estate transaction was inadvertent.
Alito, regarding the flight, said that Singer had "allowed me to occupy what would have otherwise been an unoccupied seat."