As American men continue to struggle, second gentleman Douglas Emhoff wants to use his platform to denounce so-called toxic masculinity.
Emhoff this past week told MSNBC that there's too much "toxicity" in masculinity these days, an issue he's spent "a lot" of time thinking about.
"There's too much of toxicity — masculine toxicity out there, and we've kind of confused what it means to be a man, what it means to be masculine," the 58-year-old said.
"You've got this trope out there where you have to be tough, and angry, and lash out to be strong," Emhoff continued. "I think it is just the opposite. Strength is how you show your love for people. Strength is how you are for people and how you have their back and how you stick up for other people and pushing up and out against bullies. And that's what I believe it is."
"Every time I can speak against this toxicity — we are seeing it with our younger people, we're seeing it in our discourse and politics, in the media you are seeing it as it relates to so many of the issues we are pushing back on, so I think it's a problem and I am going to continue to use this platform every time I get to speak out against this toxic masculinity that is out there."
Trish Regan, host of "The Trish Regan Show," ripped Emhoff for contributing to this far-Left initiative of redefining traditional masculinity in a recent podcast where Daily Wire host Michael Knowles made a guest appearance.
"I'd say you've confused it," Regan slammed, reacting to the second gentleman speaking about masculinity. "I'd say you've done a really good job at confusing it."
"It's not that hard, it's just that you seem really kind of hell-bent on making sure that young kids don't understand the difference between a man and a woman," she continued. "You know, Apple has that 'pregnant man' emoji and everyone sudden wants to go by 'they.'"
"A masculine man is someone who is a responsible person," Regan clarified for the second gentleman. "A responsible person, a kind person who looks out for women and recognizes the vulnerability and the specialness, if you will, of women. There's nothing wrong with that."
WATCH:
Fox News' Dana Perino was in disbelief that Emhoff went after masculinity to the extent he did. "Of all the issues, in all the world, this is the issue he's choosing," she mocked.
The media, politicians, and corporations have certainly contributed to the fight against traditional masculinity. Back in 2019, razor company Gillette kicked off 2019 by declaring war on "toxic masculinity."
The company released a commercial offering a new twist on its "best a man can get" slogan that instantly went viral.
In the ad, Gillette asked if toxic masculinity is "the best a man can get?" The commercial features video and audio clips presenting stereotypical bad behavior by men, including sexual harassment, bullying, and physical abuse. "Boys will be boys!" a line of men standing, arms crossed, behind grills obstinately declare in one dismissive, unified voice.
The #MeToo movement, the commercial suggests, was the moment when everything "finally changed." Amid news clips of various #MeToo allegations, the narrator tells us, "There will be no going back because we — we believe in the best in men. To say the right thing, to act the right way. Some already are — in ways big and small. But some is not enough because the boys watching today will become the men of tomorrow."
"'Boys will be boys?' Isn't it time we stopped excusing bad behavior? Rethink and take action by joining us," Gillette said in its tweet releasing the commercial.
Last year, Daily Wire co-founder and co-CEO Jeremy Boreing launched Jeremy's Razors, in response to Harry's Razors pulling their ads from The Daily Wire after a Twitter user with two followers complained about widely-held opinions on masculinity, gender identity, and sex being expressed from a Daily Wire host.
In the same vein, Boreing launched Jeremy's Chocolate this past week after Hershey's chose the first day of Women's History Month to introduce a biological man who claims to be a woman as one of the faces of its commemorative "SHE" bar, The Daily Wire reported.

⬇️ Top Picks for You ⬇️
Senate Democrats Authorize Supreme Court Ethics Subpoenas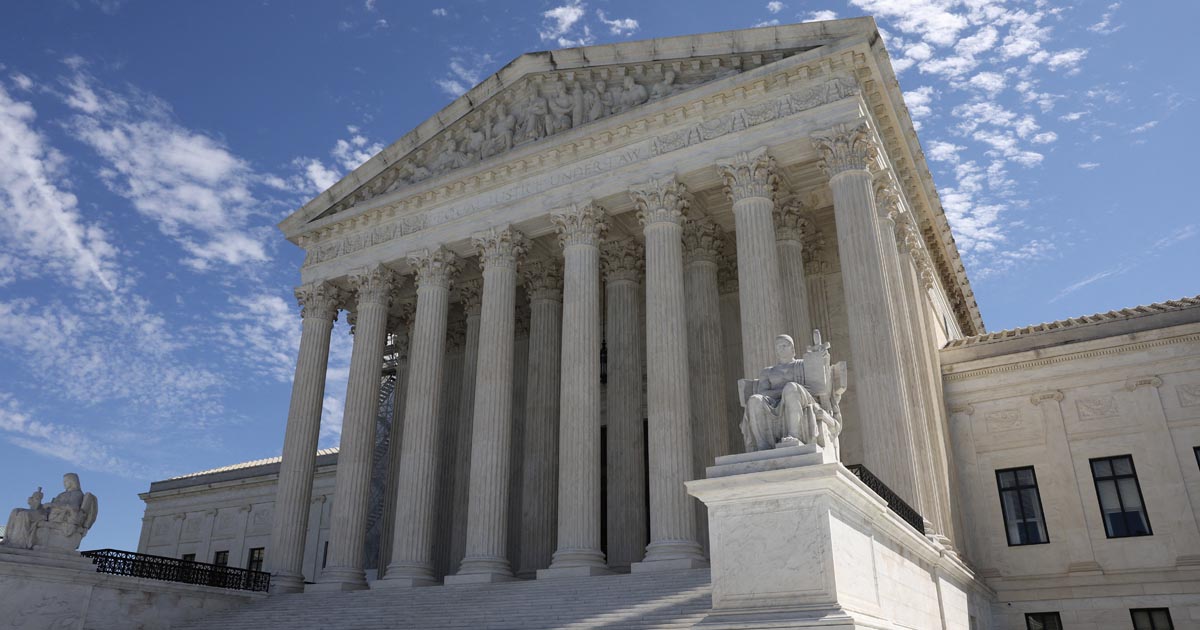 A Democratic-led U.S. Senate panel on Thursday authorized subpoenas to two influential conservatives – Harlan Crow and Leonard Leo – as part of an ethics inquiry spurred by reports of undisclosed largesse directed to some conservative Supreme Court justices.
The Judiciary Committee voted to authorize the subpoenas for Crow, a billionaire Republican donor and benefactor of conservative Justice Clarence Thomas, and Leo, a legal activist who was instrumental in compiling Republican former President Donald Trump's list of potential Supreme Court nominees.
Republican senators walked out of the contentious committee meeting in protest while Democrats cast votes. Some Republicans later questioned the vote's legitimacy, accusing Democrats of violating procedural rules.
"The subpoena clearly wasn't legal," Republican Senator John Kennedy, a committee member, said after the vote.
Senator Dick Durbin, the panel's chairman, said subpoenas were necessary due to the refusal by Crow and Leo for months to voluntarily comply with its previous requests for information. This included itemized lists of all gifts, transportation and lodging provided to any Supreme Court justice.
Durbin also renewed his criticism of a new code of conduct announced by the court on Nov. 13 and promised to continue to pursue the committee's ethics investigation.
"Without an enforcement mechanism, this code of conduct, while a step in a positive direction, cannot restore the public's faith in the court," Durbin said.
Senator Lindsey Graham, the committee's top Republican, told the meeting that Democrats were engaged in a "jihad" against the Supreme Court, whose 6-3 conservative majority has handed major defeats to liberals in recent years on matters including abortion, gun rights and student debt relief.
"When you say you don't want to destroy the Roberts Court, I don't believe you," Graham said, referring to the court under the leadership of conservative Chief Justice John Roberts. "I don't believe a word you're saying."
The committee vote authorized Durbin to issue the subpoenas, which he could do unilaterally, according to a Democratic committee staffer.
If the subpoena recipients fail to comply, Democrats would need 60 votes in the 100-seat Senate to initiate a civil enforcement action, meaning they would need the support of some Republicans. The Democrats also would have the option to make a referral to the U.S. Justice Department, which could choose to pursue criminal contempt proceedings against the subpoena recipients.
Lawyers for Leo and Crow in letters to the committee have criticized the committee's information requests as lacking a proper legal justification. Crow's lawyer had proposed turning over a narrower range of information but Democrats rebuffed that offer, according to the panel's Democratic members.
The news outlet ProPublica reported this year on Thomas's failure to disclose luxury trips and real estate transactions involving Crow, a Texas businessman.
The outlet also reported that Leo helped organize a luxury fishing trip in Alaska attended by conservative Justice Samuel Alito, who failed to disclose taking a private jet provided by billionaire hedge fund manager Paul Singer. Trump chose all three of his appointees to the court from lists of candidates that Leo played a key role in drawing up.
Thomas has said he believed the Crow-funded trips were "personal hospitality" and thus exempt from disclosure requirements, and that his omission of the real estate transaction was inadvertent.
Alito, regarding the flight, said that Singer had "allowed me to occupy what would have otherwise been an unoccupied seat."