Online influencer and rapper Lil Tay has died at the age of 14 – five years after the controversial social media star – whose real name was Claire Hope – shot to online fame.
The news of her 'sudden and tragic' passing was confirmed by an unnamed family member in a statement shared on the teen's Instagram account today – when it was revealed that her 21-year-old brother, Jason Tian, had also died.
Lil Tay became embroiled in furious controversy in 2018 amid allegations that she was being physically and mentally abused by her father as well as being exploited by her brother.
'It is with a heavy heart that we share the devastating news of our beloved Claire's sudden and tragic passing,' the post – which did not reveal the cause of death – began.
'We have no words to express the unbearable loss and indescribable pain.'
'This outcome was entirely unexpected, and has left us all in shock. Her brother's passing adds an even more unimaginable depth to our grief.
'During this time of immense sorrow, we kindly ask for privacy as we grieve this overwhelming loss, as the circumstances surrounding Claire and her brother's passing are still under investigation.'
It concluded: 'Claire will forever remain in our hearts, her absence leaving an irreplaceable void that will be felt by all who knew and loved her.'
Lil Tay's father, Christopher Hope, declined to comment when contacted by DailyMail.com.
He and the social media star seemingly had a strained relationship – with Lil Tay herself claiming she 'did not have' a father figure in a tribute to rapper XXXTentacion following his death in 2018.
Her brother Jason had previously set up a GoFundMe page in a bid to raise $19,000 for Lil Tay after both levelled allegations of physical and mental abuse against Hope and his wife, Hanee.
At that time, a series of Instagram posts from Lil Tay's account claimed that Hope had filed a court motion which called his daughter back to Vancouver and prompted her sudden disappearance.
Following a series of allegations, Harry Tsang, a spokesperson for Hope, told The Daily Beast in 2018 that the father did not want any money from his daughter – despite trademarking 'Lil Tay,' arguing 'it was obvious that her mom hadn't taken any steps to do things in a business-like manner.'
Lil Tay being coached what to say by her brother… SAD! pic.twitter.com/lJi7o2AXnp

— KEEM 🍿 (@KEEMSTAR) May 21, 2018
'There are only three things he wants to see,' Tsang said. 'First, no more crazy videos of cursing from Tay. Second, 25 percent of the gross earnings going to a trust fund dedicated to Tay. The third thing is, there has to be structure in her operation, in her public image.'
In an interview with the publication about her online presence, Lil Tay said: 'Right now I'm in a bad situation and I don't want to talk about these things.'
When prompted for further clarification about the situation, she simply responded: 'With Chris Hope.'
Lil Tay has been noticeably absent from social media in the past five years with her last post on the platform being in honor of rapper XXXTentacion, real name Jahseh Onfroy, who was shot dead aged 20.
It read: 'X you truly changed me. You were there for me when everyone wanted me to fail, you were there to give me advice, you were there.
'As a father figure, when I don't have one, you were here, FaceTiming me and calling me for hours when I'm down…
'I can't believe this, the evil in the world, This isn't good Bye. I love you Bro.'
Lil Tay had previously sparked serious concern among her fanbase after she deleted all of her social media posts and wrote the words 'help me' on her Instagram Story.
In May 2018, it was claimed that the young girl was actually being exploited by older brother Jason after a series of videos came out that showed him coaching her on what to say in her controversial posts and clips – with one capturing him giving her an instruction to 'be more ignorant.'
After the videos emerged online, Lil Tay's Instagram and YouTube accounts were quickly scrubbed – prompting speculation that the pressures of the spotlight had become too much her and her family to handle.
A spokesperson for the family told Buzzfeed News at the time that Lil Tay's brother was 'rebranding' her, and urged fans to stay tuned for future updates on the young star.
Lil Tay, who was originally from Canada but moved to Los Angeles, garnered viral fame after she began posting videos in 2017 aged just nine.
Her controversial videos showed her cussing, insulting passersby, flashing stacks of cash and even starting fights as she claimed to be the 'youngest flexer in the century' and 'above the haters.'
She had previously posted videos using language like n****, p****, and c*** to spark interest in her content and had later appeared on Good Morning America with mother Angela Tian to defend her image.
It was then that it was revealed Angela had worked as a real estate agent in Vancouver, Canada, before she lost her job because she let her daughter 'flex' in some of the homes she was supposed to be showing to other clients.
But, despite the critics, Lil Tay quickly racked up more than 3.3 million followers on Instagram alone and had been pegged as one of the internet's biggest rising stars.

⬇️ Top Picks for You ⬇️
Senate Democrats Authorize Supreme Court Ethics Subpoenas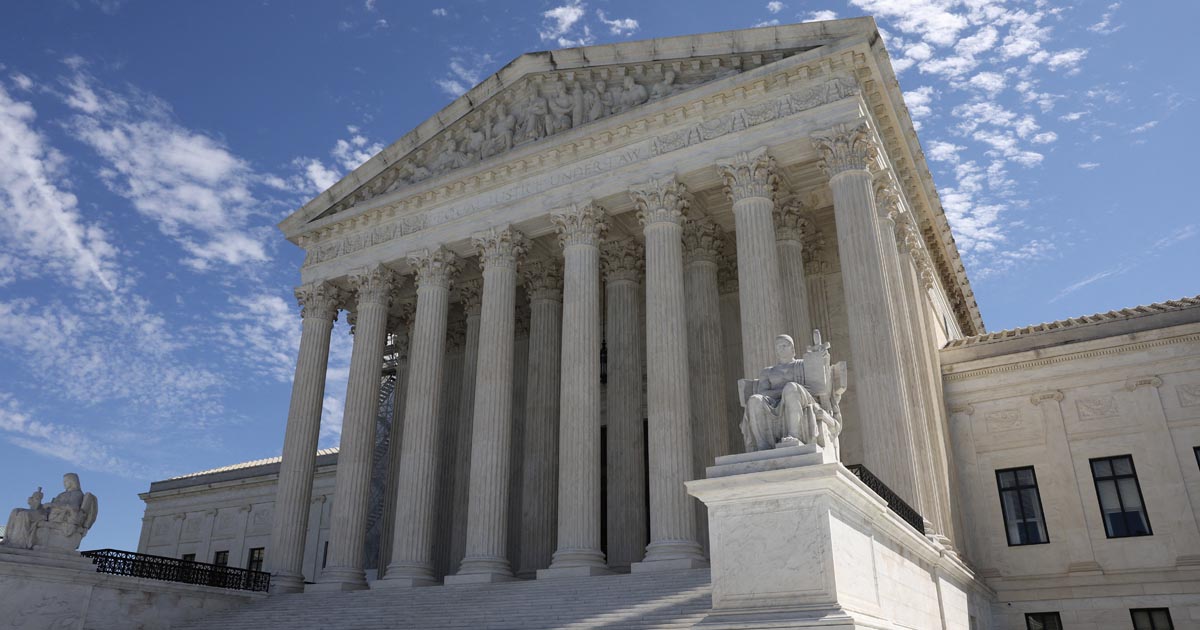 A Democratic-led U.S. Senate panel on Thursday authorized subpoenas to two influential conservatives – Harlan Crow and Leonard Leo – as part of an ethics inquiry spurred by reports of undisclosed largesse directed to some conservative Supreme Court justices.
The Judiciary Committee voted to authorize the subpoenas for Crow, a billionaire Republican donor and benefactor of conservative Justice Clarence Thomas, and Leo, a legal activist who was instrumental in compiling Republican former President Donald Trump's list of potential Supreme Court nominees.
Republican senators walked out of the contentious committee meeting in protest while Democrats cast votes. Some Republicans later questioned the vote's legitimacy, accusing Democrats of violating procedural rules.
"The subpoena clearly wasn't legal," Republican Senator John Kennedy, a committee member, said after the vote.
Senator Dick Durbin, the panel's chairman, said subpoenas were necessary due to the refusal by Crow and Leo for months to voluntarily comply with its previous requests for information. This included itemized lists of all gifts, transportation and lodging provided to any Supreme Court justice.
Durbin also renewed his criticism of a new code of conduct announced by the court on Nov. 13 and promised to continue to pursue the committee's ethics investigation.
"Without an enforcement mechanism, this code of conduct, while a step in a positive direction, cannot restore the public's faith in the court," Durbin said.
Senator Lindsey Graham, the committee's top Republican, told the meeting that Democrats were engaged in a "jihad" against the Supreme Court, whose 6-3 conservative majority has handed major defeats to liberals in recent years on matters including abortion, gun rights and student debt relief.
"When you say you don't want to destroy the Roberts Court, I don't believe you," Graham said, referring to the court under the leadership of conservative Chief Justice John Roberts. "I don't believe a word you're saying."
The committee vote authorized Durbin to issue the subpoenas, which he could do unilaterally, according to a Democratic committee staffer.
If the subpoena recipients fail to comply, Democrats would need 60 votes in the 100-seat Senate to initiate a civil enforcement action, meaning they would need the support of some Republicans. The Democrats also would have the option to make a referral to the U.S. Justice Department, which could choose to pursue criminal contempt proceedings against the subpoena recipients.
Lawyers for Leo and Crow in letters to the committee have criticized the committee's information requests as lacking a proper legal justification. Crow's lawyer had proposed turning over a narrower range of information but Democrats rebuffed that offer, according to the panel's Democratic members.
The news outlet ProPublica reported this year on Thomas's failure to disclose luxury trips and real estate transactions involving Crow, a Texas businessman.
The outlet also reported that Leo helped organize a luxury fishing trip in Alaska attended by conservative Justice Samuel Alito, who failed to disclose taking a private jet provided by billionaire hedge fund manager Paul Singer. Trump chose all three of his appointees to the court from lists of candidates that Leo played a key role in drawing up.
Thomas has said he believed the Crow-funded trips were "personal hospitality" and thus exempt from disclosure requirements, and that his omission of the real estate transaction was inadvertent.
Alito, regarding the flight, said that Singer had "allowed me to occupy what would have otherwise been an unoccupied seat."