Former US government intelligence agents are now working across Silicon Valley in senior roles dedicated to censoring 'misinformation', DailyMail.com can disclose.
A large number of ex-officers from the FBI, CIA, NSC and State Department have taken positions at Facebook, Twitter and Google.
The revelation comes amid fears the FBI operated control over Twitter censorship and the Hunter Biden laptop story.
The Twitter files have revealed the close relationship with the FBI, how the Bureau regularly demanded accounts and tweets be banned and suspicious contact before the Hunter laptop story was censored.
The documents detailed how so many former FBI agents joined Twitter's ranks over the past few years that they created their own private Slack channel.
A report by Mint Press' Alan MacLeod identified dozens of Twitter employees, who had previously held positions at the Bureau, by tracking down their LinkedIn profiles
He also found that former CIA agents made up some of the top ranks in almost every politically-sensitive department at Meta, the parent company of Facebook, Instagram, and WhatsApp.
And in another report MacLeod detailed the extent to which former CIA agents started working at Google.
It remains unclear whether any of these former agents have worked with their previous employers in a coordinated effort to quash any stories.
But the CIA is prohibited under federal law from 'engaging in any activities for purposes of affecting or interfering with the domestic political process.'
DailyMail.com has now been able to track down nine former CIA agents who are working, or have worked, at Meta, including Aaron Berman, the senior policy manager for misinformation at the company who had previously written the president's daily briefings.
Six others have worked for other intelligence agencies before joining the social media giant, many of whom have posted recently about Facebook's efforts to tamp down on so-called 'covert influence operations.'
David Agranovich, a former intelligence officer at the National Security Office serving at the White House, even seemed to have dismissed the Twitter Files, which have been released over the past few weeks and show an apparently coordinated effort to quash certain stories.
Meanwhile, at Twitter, DailyMail.com was able to find eight former FBI agents working in divisions of 'trust' and 'security,' as well as one man who had allegedly worked 'psychological operations' at the National Security Council.'
Others, though, like Kristie Canegallo, Google's former vice president of trust and safety have gone from their jobs at Big Tech companies to serving in intelligence organizations. Canegallo is now the chief of staff for the Department of Homeland Security.
Aaron Berman: President's former briefer at the CIA turned senior policy manager for misinformation at Meta
Deborah Berman: Former Intelligence analyst at the CIA now working as trust and safety manager
Kris Rose:  Political and counterterrorism analyst at the CIA before joining Meta's Oversight Board
Bryan Weisbard: Former CIA intelligence officer now employed as director of trust, safety, security and data privacy
Cameron Harris: CIA analyst turned Meta trust and safety project manager
Scott Stern: CIA targeting officer now working as 'senior manager of risk intelligence'
Hagan Barnett: CIA contractor who is the head of harmful content operations at Meta
Gina Kim Sumilas: Former lawyer for CIA now works at Facebook
Emily Vacher: Former FBI supervisory special agent who now serves as Meta's director of trust and safety
Mike Bradow: Former USAID deputy director of policy now working on misinformation policy at Meta
Jeff Lazarus: Former economic and political analyst at the CIA now working in Meta's strategic response department
Olga Belogolova: Worked at State Department and the Office of the Secretary of Defense before joining  Facebook as its policy manager
Corey Ponder: Ex-CIA senior targeting analyst now working as a senior strategist at Meta focusing on creator equity and wellbeing
Hayley Chang: Former FBI lawyer now working as the director of associate general counsel for Meta's cybersecurity and investigations team
Robert Flaim: Meta's head of strategic platforms who spent more than 20 years in FBI
Daniel Aragnovich: Director for intelligence at the National Security Council who is now the director for global threat disruption at Meta
Nathaniel Gleicher: Former director of cybersecurity policy for the NSC joined Meta as head of security policy
Jeffrey Gelman:  Former NSC and State Department official who became the policy communications manager at Facebook
Erin Clancey: Political Advisor at the State Department turned public policy manager at Meta
Jim Baker: The embattled Twitter lawyer who used to work for the CIA
Matthew Williams:  Intelligence program manager at the FBI who became a senior director at Twitter
Kevin Michelena: An FBI intelligence analyst for more than a decade before becoming Twitter's senior corporate security analyst
Doug Hunt: Ex-supervisory special agent now serving as a senior director at Twitter
Karen Walsh: Former special agent focused on public-private sector outreach who now serves as Twitter's director of corporate resilience
Dawn Burton: Former federal prosecutor who is now Twitter's director of strategy and operations
Michael Bertrand: Worked over two decades on counterterrorism in the FBI before taking on role as 'crisis manager' at Twitter
Mark Jaroszewski: Former supervisory special agent who now serves as Twitter's director of corporate security and risk
Vincent Lucero: Supervisory special agent turned senior security manager at Twitter
Greg Anderson: Worked NATO 'psychological operations' before becoming Twitter's product policy manager
Jacqueline Lopour: The former 'go-to-writer' at the CIA works intelligence collection at Google
Ryan Fugit: Former CIA officer recruited by Google to become senior manager of trust and safety
Nick Rossman: Ex FBI and CIA agent who is serving as the senior manager of trust and safety at Google
Chelsea Magnant: CIA political analyst turned Google's cybersecurity policy manager
Yong Suk Lee: Former CIA manager who became Google's director of global risk analysis
Beth Schmierer: Former strategic analyst at the CIA and political officer at the State Department who is now Google's 'Americas Intel Manager'
Candice Bryant: The CIA's former chief or public communications now works communications for Google
Meaghan Gruppo: Ex-CIA intelligence analyst who is now Google's Global Intelligence manager for its Enterprise Security Risk Analysis department
Clinton Dallas: Ex-CIA officer now working as Google's systems access lead
Katherine Tobin: Former branch chief for the CIA who now heads Google's workspace innovation for its global public sector
Joanna Gillia: Former leadership analyst at the CIA who became a talent consultant at Google

⬇️ Top Picks for You ⬇️
Pro-Life Father Arrested by FBI Acquitted on Federal Charges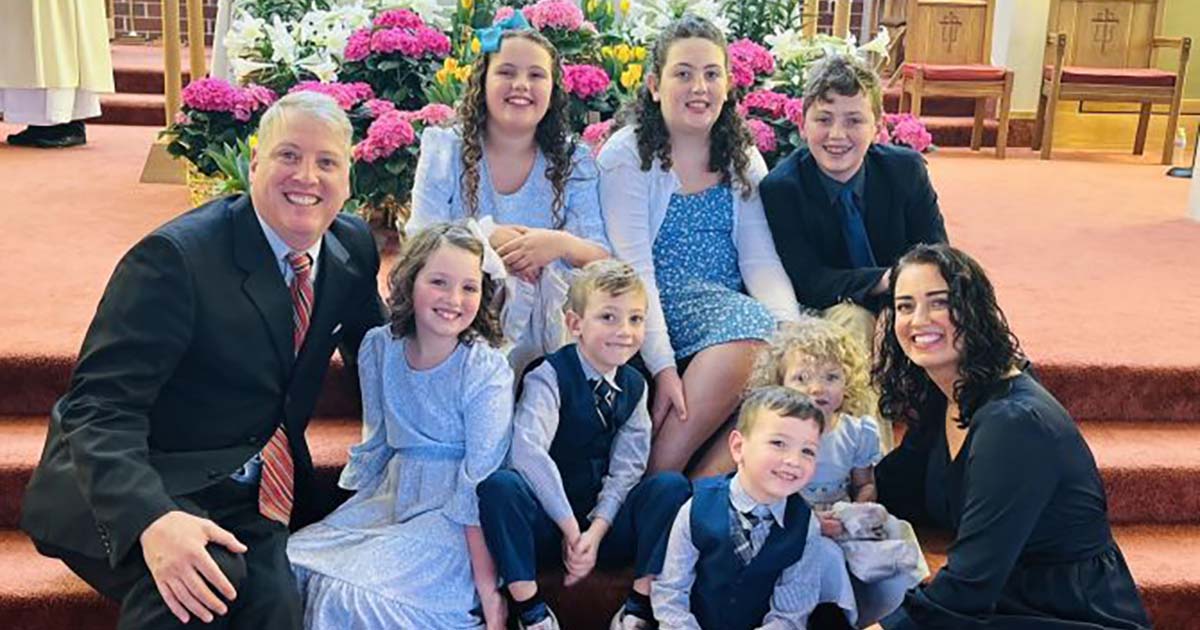 A Catholic pro-life activist facing 11 years in prison for allegedly violating a federal law prohibiting people from blocking others from entering an abortion clinic was acquitted on Monday following a week-long trial.
Mark Houck leads a nonprofit group that counsels women outside of abortion clinics in Philadelphia, Pennsylvania. He was providing sidewalk counseling when, the Department of Justice says, he assaulted an abortion escort twice "because he was a volunteer reproductive health care clinic escort."
"Assault is always a serious offense, and under the [Freedom of Access to Clinic Entrances] FACE Act, if the victim is targeted because of their association with a reproductive healthcare clinic, it is a federal crime," U.S. Attorney Jacqueline Romero said in a DOJ press release. "Our Office and the Department of Justice are committed to prosecuting crimes which threaten the safety and rights of all individuals."
The FACE Act makes it a federal crime to injure, intimidate, or interfere with anyone due to their status as a provider of reproductive health care.
Houck and his attorneys at the Thomas More Society argued, however, that this was "a political prosecution" meant to "send a message" to pro-life Americans.
"And what's clear from the Department of Justice at its highest levels, which is directing this case, [is] that they are trying to send a message to pro-life and people of faith: 'Don't mess with us,'" Thomas More Society vice president Peter Breen told Fox News. "They want to intimidate — they want to cause good people like Mark to stop praying and counseling at the abortion clinics of our country. And that's not going to happen."
Breen told the outlet that the case was thrown out of state court but revived by the Biden administration nearly a year after the incident. Further, Breen said, some 20 FBI agents raided Houck's home when they arrested him, treating him "as if he was a drug lord or a mafia boss."
"If he was truly a danger to the community, they wouldn't have waited a year to prosecute," Breen said. "Serious questions need to be asked of the attorney general. What was he thinking? Why did they do this obscene show of force against a peaceful pillar of the community?"
Houck's lawyers also argued that the DOJ's claim that the FACE Act protects anyone associated with an abortion clinic is inaccurate.
"The FACE Act was never intended to cover disputes between advocates on the public sidewalks outside of our nation's abortion clinics," Breen said in a statement earlier this month. "This new evidence shows clearly that Congress intended to limit the FACE Act to patients and staff working in the clinic, and not to take sides between pro-life and pro-choice counselors and escorts on the sidewalk. The Biden Department of Justice's prosecution of Mark Houck is pure harassment, meant solely to intimidate our nation's pro-life sidewalk counselors who provide vital resources to help pregnant women at risk for abortion."
Houck pleaded not guilty to the charges against him and testified at trial that he and the clinic escort, Bruce Love, had two altercations on the day in question. The first occurred while Houck was counseling two women crossing the street who left Planned Parenthood, Catholic News Agency reported. Love allegedly chased Houck about 100 feet in an attempt to stop him from counseling the women, Life News reported. Houck claimed that Love surprised and made contact with him, causing him to ask, "What are you doing?" and reflexively elbow the escort in the hip to move him out of the way. The prosecution argued that Houck elbowed Love unprovoked because of his status as a clinic escort.
After this, Houck said Love left the clinic and stood near Houck's 12-year-old son while taunting Houck Sr., saying, "You're hurting women. You don't care about women."
Houck said Love also repeatedly disparaged him to his son, who testified on Friday that Love stood about an arm's length away from him near the clinic.
"I moved away… because I was scared," the younger Houck testified, adding that Love told him, "Your dad's a bad person. Your dad's harassing women."
It was after Houck repeatedly told Love to stop harassing his son that Houck said he pushed Love away.
The jury deadlocked on Friday after two-and-a-half hours of deliberation, telling U.S. District Judge Gerald Pappert that they didn't think they could come to a conclusion given more time. Pappert sent the jury home but instructed them to return Monday morning and continue deliberations anyway.
On Monday, the jury acquitted Houck. Following the verdict, Breen released a statement condemning the Biden administration for pursuing his client.
"We are, of course, thrilled with the outcome," Breen said. "Mark and his family are now free of the cloud that the Biden administration threw upon them. We took on Goliath – the full might of the United States government – and won. The jury saw through and rejected the prosecution's discriminatory case, which was harassment from day one. This is a win for Mark and the entire pro-life movement. The Biden Department of Justice's intimidation against pro-life people and people of faith has been put in its place."