The U.S. State Department on Monday issued a travel warning for American citizens visiting tourist areas in the Mexican state of Quintana Roo due to "recent incidents involving taxi and Uber drivers."
The "security alert" said that American citizens should be wary of "application-based transportation services in Mexico," the State Department wrote. Quintana Roo encompasses Cancun and other popular resort areas on the Yucatan Peninsula.
"Application-based car services such as Uber and Cabify are available in many Mexican cities, and generally offer another safe alternative to taxis," the bulletin stated. "Official complaints against Uber and other drivers do occur, however, and past disputes between these services and local taxi unions have occasionally turned violent, resulting in injuries to U.S. citizens in some instances."
Medallion taxi drivers in the state have reportedly harassed and attacked Uber drivers and passengers due to complaints of competition in recent days. This week, medallion taxi drivers blocked all three Cancun Hotel Zone entrances, according to local media reports and photos published online.
A reporter with the Riviera Maya News outlet said that dozens of taxi drivers blocked the three main roadways that go into the hotel zone on Monday, forcing hundreds of tourists to scramble to find a way in or out of the zone. The state's National Guard and local police were deployed to deal with the demonstration, it was reported.
The Cancun police department shared photos of travelers getting into the beds of police trucks, and said that "given the blockades on the Kukulcan boulevard, our transit officers helped people get to the airport." Cancun's mayor called on the taxi drivers to show restraint amid the unrest.
Some Cancun residents also posted videos or photos of taxis encircling suspected ride-hailing cars, and one man said he was just giving a ride to some people when his car was pelted with stones and dented by taxi drivers.
"I am not going to allow a small group to damage the reputation of the resort and human safety," Mayor Ana Patricia Peralta said in a recorded message, according to The Associated Press.
And State Secretary Cristina Torres Gomez told reporters that the "free demonstration of the citizens of Quintana Roo" is fine "as long as it does not violate or harm the rights of third parties."
"We listen to absolutely all groups, but under no circumstance are we going to allow peace and tranquility to be violated, nor for the roads to collapse in a state that is Mexico's window to the world," she added.
Ride-hailing apps had been blocked in Cancun until earlier this month, when a court granted an injunction allowing Uber to operate. Given the high cost of local medallion taxis in Cancun, many travelers prefer to use apps.
A group representing about 12,000 members in Cancun called the Taxi Union was angered by the court ruling, issued on Jan. 11, that allows Uber to operate, according to the Mexico Daily News. That triggered the protests this week.
On social media, some users targeted the Taxi Union and called on people not to use medallion taxis.
"The Quintana Roo taxi drivers are just another cartel. Don't ride one," a Twitter user said. "These mafia taxi drivers, just like the sargassum, are ending Cancún," another user said, the outlet reported.
But the union described the court ruling as unjust.
"Just as today voices have been raised condemning taxi drivers, we also raise our voices to demand certainty and action against the activities that violate our source of income," the Andres Quintana Roo taxi union said in a statement to the Daily News.
Other Warnings
Amid cartel-related violence, crime, and kidnappings, the U.S. State Department frequently issues travel alerts against traveling to certain Mexican states. Earlier this month, the agency warned Americans not to travel to Sinaloa state following reports of cartel violence sparked by the arrest of a powerful drug lord.
State Department spokesperson Ned Price had warned Americans against traveling to the state after Ovidio Guzman Lopez, son of Mexican drug kingpin "El Chapo," was arrested by Mexican federal police.
Last year, amid a spate of cartel-related violence across Mexico, the State Department posted a kidnapping advisory that applied to several Mexico states.
"Violent crime—such as homicide, kidnapping, carjacking, and robbery—is widespread and common in Mexico," the State Department said at the time.

⬇️ Top Picks for You ⬇️
FBI Has 2 More Informant Files on Alleged Biden Corruption; 2 More Banks Subpoenaed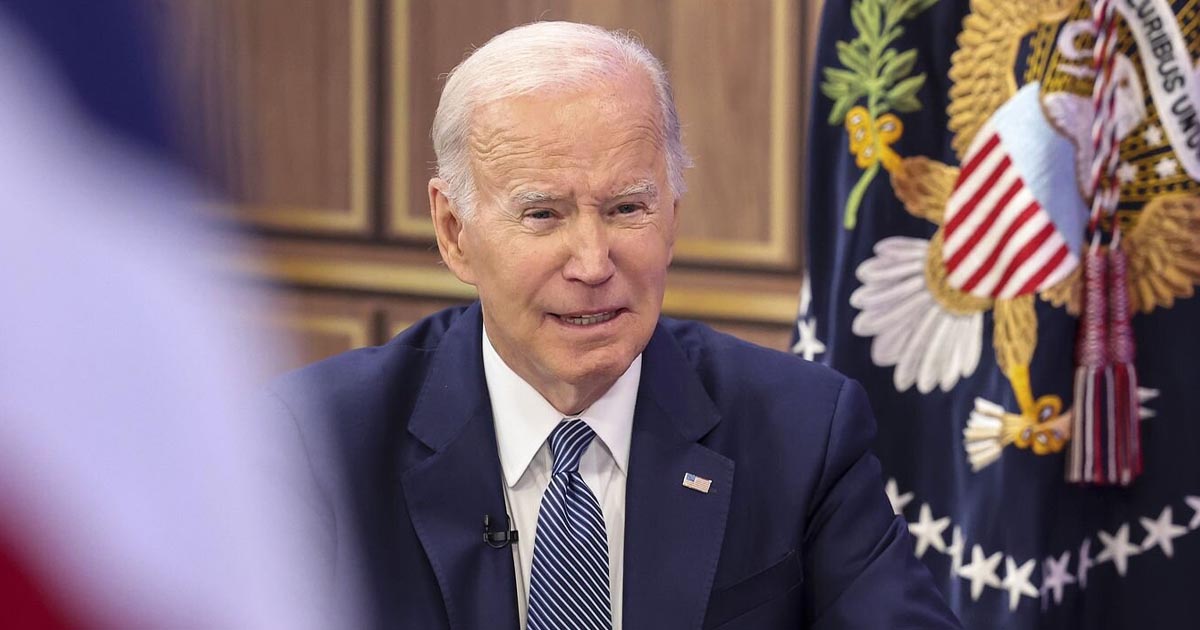 The FBI holds two more informant files on the Biden family's business ventures, triggering the House Oversight Committee on Friday to subpoena two more banks, Rep. Marjorie Taylor Greene (R-GA) exclusively told Breitbart News.
Greene, a member of the House Oversight Committee, said the FBI holds at least two more FD-1023 forms referenced in the FBI informant document reviewed by the Committee Thursday. Greene expects the Committee will work to review those forms next week.
On Thursday the committee viewed an FBI informant file that revealed the alleged existence of two pieces of evidence showing President Joe Biden received $5 million from Ukrainian energy company Burisma, Committee Republicans told reporters.
"He requested it, he and Hunter Biden requested $5 million each," Greene said. "'Pay me $5 million, pay my father $5 million, and we will take care of your problems for you,'" Greene described the alleged request the Bidens made of Burisma.
In 2015, Burisma was under suspicion of money laundering and public corruption. Prosecutor Victor Shokin investigated the case before his termination due to pressure applied by then-Vice President Joe Biden, who threatened to withhold $1 billion in U.S. aid from Ukraine if the Ukrainian government did not fire the prosecutor investigating Burisma.
In exchange for that, the informant file alleges, Joe Biden and Hunter Biden received $5 million each in small sums through separate bank accounts.
Joe Biden bragged about the firing during a 2018 appearance at the Council of Foreign Relations. "I said, 'I'm telling you, you're not getting the billion dollars.' I said, 'You're not getting the billion. I'm going to be leaving here in,' I think it was about six hours," Biden told the audience. "I looked at them and said, 'I'm leaving in six hours. If the prosecutor is not fired, you're not getting the money.' Well, son of a bitch. He got fired."
In connection with Biden's Burisma business deal, Greene told Breitbart News the House Oversight Committee issued two subpoenas Friday to compel information about the Bidens' Ukrainian transactions. Before Friday, the Committee subpoenaed at least four banks — Bank of America, Cathay Bank, JPMorgan Chase, and HSBC USA N.A –and one individual.
"We're giving out subpoenas for two more banks. And this has to do with bank accounts related to Ukraine. So, we're digging deeper into this," she said. "We were hoping to find, you know, actual transactions that relate to this 1023 form."
Greene described Thursday's inspection of the 1023 form. She told Breitbart News she took notes inside the secured area but had to leave the notes inside the secured room per FBI policy. Once she finished reviewing the documents and taking notes, she made a second batch of notes outside the secure area.
"But as soon as I filed my notes, it was really fresh in my mind, because I read it a couple times," she said. "So I made my own notes separately — in a separate room, not in the SCIF, but in a separate room."
"The form references two separate 1023 [forms]," she said, referring to two additional FD-1023 forms mentioned in the FBI informant document.
"It's on white paper, printed paper, eight by 11 normal paper. It looks like just a report," she said.
"The form is written in chronological time," Green continued. "The date of the 1023 that I read yesterday is June 30, 2020. But it tells chronological order, starting in 2015, 2016."
Greene believes the form is credible because the FBI believes the informant is credible. The informant is reportedly a "highly credible" FBI source with a history dating back to the Barack Obama administration.
"The FBI told us [that] they just think he's their best one," she said. "Everything he hands over is true. Everything he hands over is valuable. Everything he hands over is accurate."
In addition, Greene revealed the form indicated Hunter Biden's position on Burisma's board, in which he received about $80,000 per month, were monthly installments of a $5 million total cut owed Hunter Biden in the deal with his father.
"The reason why he was on the board, taking a ridiculous salary, and getting paid these side bribes was literally because his father is the Vice President of the United States. And Hunter and [Joe] Biden have a business partnership, where Hunter goes out —and he does the groundwork — in order for his father to make the decisions and the policy changes for — to get payment."
"He's [Joe Biden] on a telephone call talking about it, he's on video and an interview talking about it, where he literally withheld the U.S. aid from Ukraine and demanded that they fire Victor Shokin," Green said. "And it happened. It happened."
When a reporter questioned Joe Biden Thursday about the alleged $5 million payment, he jokingly responded, "Where's the money?"