Actress Andrea Riseborough's surprise best actress nomination for her brilliant performance in the little-seen film "To Leslie," which meant that the category had no black actresses, triggered an investigation by the Academy of Motion Picture Arts and Sciences and condemnation from a black film critic.
"To Leslie" earned a paltry $27,000 when it was released in October, but many Hollywood stars who saw the film praised Riseborough's work, including Cate Blanchett, Gwyneth Paltrow, Amy Adams, and Kate Winslet, with the latter calling the performance "the greatest female performance onscreen I have ever seen in my life." But some black critics expressed their fury that performances by black actresses did not receive a best actress nod.
"What does it say that the Black women who did everything the institution asks of them — luxury dinners, private academy screenings, meet-and-greets, splashy television spots and magazine profiles — are ignored when someone who did everything outside of the system is rewarded?" film critic Robert Daniels wrote in the Los Angeles Times.
"We live in a world and work in industries that are so aggressively committed to upholding whiteness and perpetuating an unabashed misogyny towards Black women," Nigerian-American director Chinonye Chukwu wrote after the nominations were announced,
Meanwhile, the Academy launched an investigation into whether a campaign for Riseborough's nomination broke any of the Academy's rules. The Academy scrutinized the efforts of actress Mary McCormack, who is married to "To Leslie" director Michael Morris, and her manager, Jason Weinberg, who represents Riseborough, to elicit support from Hollywood friends to push the film.
Additionally, actress Frances Fisher consistently praised the film, suggesting people vote for Riseborough's nomination since "Viola, Michelle, Danielle & Cate are a lock for their outstanding work."
Actress Christina Ricci slammed the investigation, writing in a later-deleted post, "Seems hilarious that the 'surprise nomination' (meaning tons of money wasn't spent to position this actress) of a legitimately brilliant performance is being met with an investigation. So it's only the films and actors that can afford the campaigns that deserve recognition? Feels elitist and exclusive and frankly very backward to me."
But on Tuesday, the Academy announced it would not rescind Riseborough's nomination. "The academy has determined the activity in question does not rise to the level that the film's nomination should be rescinded," Chief Executive Officer Bill Kramer declared. "However, we did discover social media and outreach campaigning tactics that caused concern. These tactics are being addressed with the responsible parties directly."

⬇️ Top Picks for You ⬇️
Biden Dog Bites Another Secret Service Agent; 11th Incident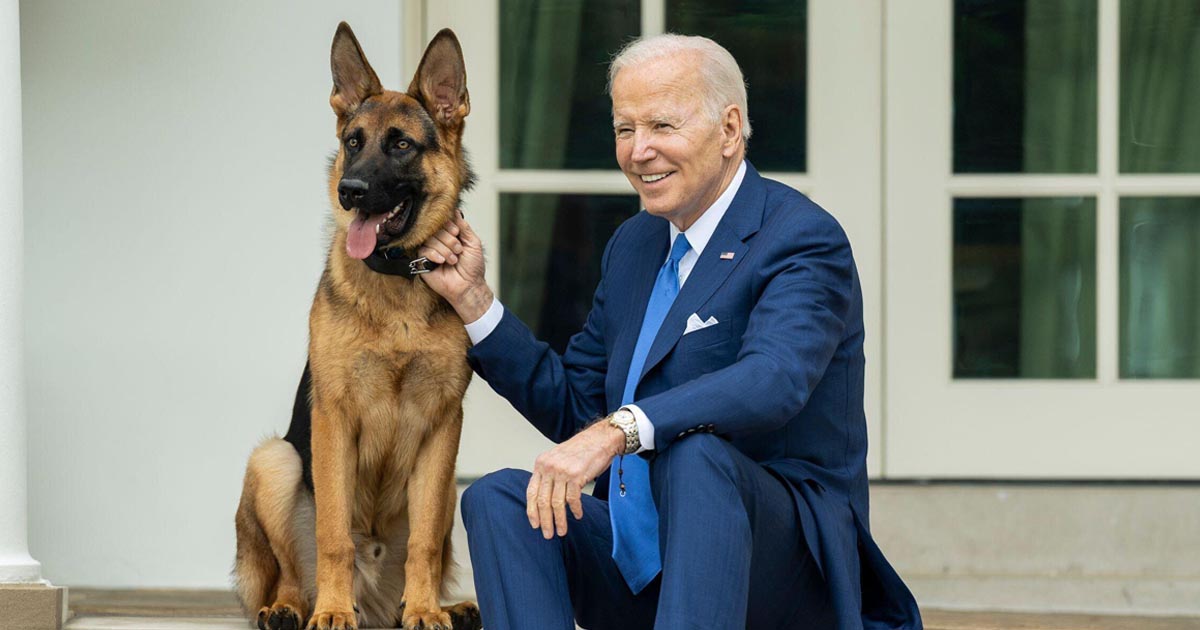 President Joe Biden's younger dog, Commander, bit another US Secret Service agent at the White House Monday evening, CNN has learned, the 11th known biting incident involving the 2-year-old German Shepherd.
"Yesterday around 8 p.m., a Secret Service Uniformed Division police officer came in contact with a First Family pet and was bitten. The officer was treated by medical personnel on complex," USSS chief of communications Anthony Guglielmi told CNN in a statement.
The injured officer spoke with Secret Service Uniformed Division Chief Alfonso M. Dyson Sr. on Tuesday and is doing OK, Guglielmi said.
Commander has been involved in at least 11 biting incidents at the White House and in Delaware, according to CNN reporting and US Secret Service email correspondence, including a November 2022 incident where an officer was hospitalized after the dog clamped down on their arms and thighs.
White House officials said in July that the Bidens were working through new training and leashing protocols for the family pet following the incidents.
Asked by CNN whether the new training had taken place or if any further action would be sought, Elizabeth Alexander, communications director for the first lady, said in a statement that "the First Family continues to work on ways to help Commander handle the often unpredictable nature of the White House grounds."
"The President and First Lady are incredibly grateful to the Secret Service and Executive Residence staff for all they do to keep them, their family, and the country safe," she continued.
Another of Biden's dogs, Major, was involved in biting incidents at the White House. The German Shepherd later moved out of the White House, and Commander arrived at the White House in 2021.
The July email correspondence, obtained through Freedom of Information Act requests by the conservative group Judicial Watch, reflected 10 incidents.
In one incident in October, first lady Dr. Jill Biden "couldn't regain control" of the dog as it charged a member of Secret Service staff.
"I believe it's only a matter of time before an agent/officer is attacked or bit," the staff member warned in an email.
While Secret Service agents are not responsible for the handling of the first family's pets, they can come into frequent contact with the animals.
"This isn't a Secret Service thing. This is a this is a workplace safety issue," CNN contributor and former USSS agent Jonathan Wackrow told CNN.
"There's uniqueness here where it's the residence of the president of the United States, but it's also the workplace for hundreds, thousands of people. And you can't bring a hazard into the workplace. And that's what is essentially happening with this dog. One time you can say it's an accident, but now multiple incidents, it's a serious issue," he added.
Wackrow called it a "significant hazard" for agents on duty at the White House residence.
"I'm sure that the Bidens love the dog. I'm sure that it's a member of the family like every dog is, but you're creating a significant hazard to those who support you – support the office of the president," he said.