Teen Vandals Cause $200,000 in Damages to Small Business, Destroy Owner's Dream of Opening Brewery
Last week, a Michigan man's under-construction business was repeatedly vandalized by a group of teenagers, who caused an estimated $200,000 in damages, WZZM reported. He called the attack on his business "very malicious and violent."
Ryan Long stated that he had been saving money and working for seven years to open a brewing company in Globes. However, following repeated acts of vandalism, Long said he is no longer confident that he will be successful in getting the place up and running.
On January 19, the Van Buren County Sheriff's Department informed Long that three 13-year-olds broke into his business three days in a row and caused significant damage. Long reported that every window on the property was broken, including the windows on two vehicles. The teens used rocks, golf clubs, and fence posts to shatter the glass. According to Long, the vandals also took surveillance cameras, ripped out engine parts from a construction vehicle, and put sand in the gas tank and oil compartment.
The business owner told Fox News Digital, "They broke every window, every overhead door, over 100 windows that were destroyed, ransacked the building. They destroyed a sky track that was in the building. They removed the oil cap, the hydraulic lines, they filled everything full of sand. They destroyed a 15-passenger van that we had there … to move things around and get things done. And completely, you know, put a huge setback on the building and the project to move forward."
Long explained that the business was uninsured due to two previous break-ins and thefts.
"I've exhausted everything in this," Long stated. "This is my savings, my retirement, you know, we planned on moving forward this summer and in getting things at least a soft opening available for the weekend. But at this point, it's, you know, it's not even recoverable."
Long noted that he does not know the teens, their parents, or the motive behind the vandalism. However, the three teens were known to law enforcement, Long stated. He said he doubts the underaged vandals or their parents will be forced to pay the consequences.
"It's hard to get $200,000 out of three 13-year-olds," Long said. "They'll probably get a slap on the hand and have zero accountability or any recourse or any type of restitution like that."
A GoFundMe was launched by Long's friend to help the business owner recover some of the damages. Local business owners also stated that they plan to host fundraisers to help cover repair costs.

⬇️ Top Picks for You ⬇️
Biden Dog Bites Another Secret Service Agent; 11th Incident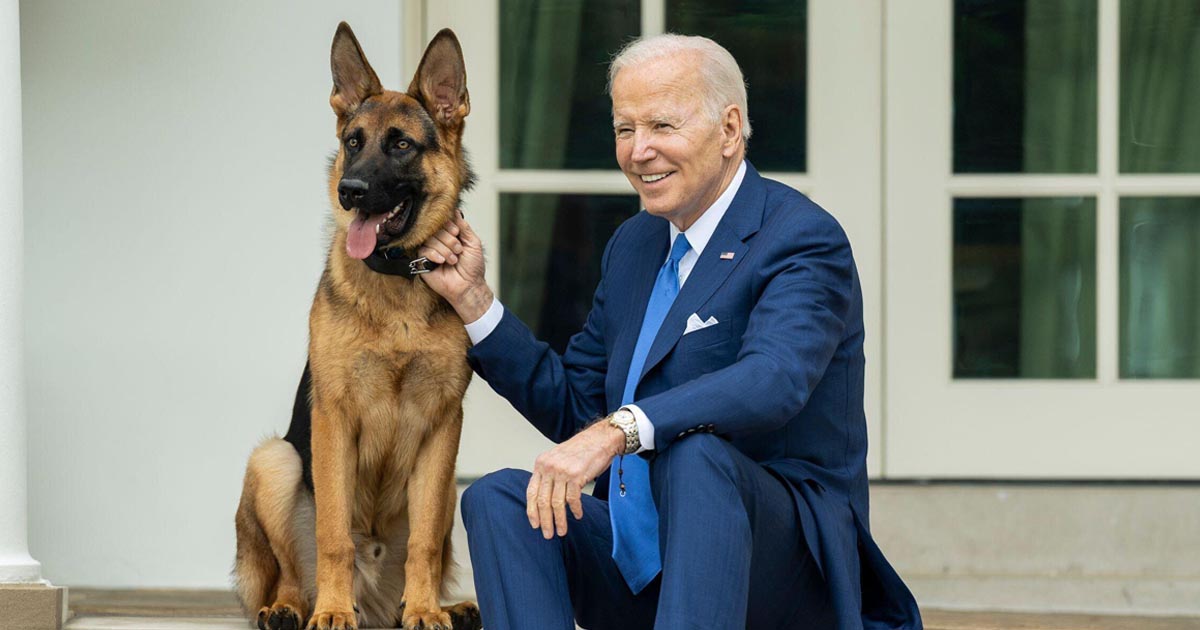 President Joe Biden's younger dog, Commander, bit another US Secret Service agent at the White House Monday evening, CNN has learned, the 11th known biting incident involving the 2-year-old German Shepherd.
"Yesterday around 8 p.m., a Secret Service Uniformed Division police officer came in contact with a First Family pet and was bitten. The officer was treated by medical personnel on complex," USSS chief of communications Anthony Guglielmi told CNN in a statement.
The injured officer spoke with Secret Service Uniformed Division Chief Alfonso M. Dyson Sr. on Tuesday and is doing OK, Guglielmi said.
Commander has been involved in at least 11 biting incidents at the White House and in Delaware, according to CNN reporting and US Secret Service email correspondence, including a November 2022 incident where an officer was hospitalized after the dog clamped down on their arms and thighs.
White House officials said in July that the Bidens were working through new training and leashing protocols for the family pet following the incidents.
Asked by CNN whether the new training had taken place or if any further action would be sought, Elizabeth Alexander, communications director for the first lady, said in a statement that "the First Family continues to work on ways to help Commander handle the often unpredictable nature of the White House grounds."
"The President and First Lady are incredibly grateful to the Secret Service and Executive Residence staff for all they do to keep them, their family, and the country safe," she continued.
Another of Biden's dogs, Major, was involved in biting incidents at the White House. The German Shepherd later moved out of the White House, and Commander arrived at the White House in 2021.
The July email correspondence, obtained through Freedom of Information Act requests by the conservative group Judicial Watch, reflected 10 incidents.
In one incident in October, first lady Dr. Jill Biden "couldn't regain control" of the dog as it charged a member of Secret Service staff.
"I believe it's only a matter of time before an agent/officer is attacked or bit," the staff member warned in an email.
While Secret Service agents are not responsible for the handling of the first family's pets, they can come into frequent contact with the animals.
"This isn't a Secret Service thing. This is a this is a workplace safety issue," CNN contributor and former USSS agent Jonathan Wackrow told CNN.
"There's uniqueness here where it's the residence of the president of the United States, but it's also the workplace for hundreds, thousands of people. And you can't bring a hazard into the workplace. And that's what is essentially happening with this dog. One time you can say it's an accident, but now multiple incidents, it's a serious issue," he added.
Wackrow called it a "significant hazard" for agents on duty at the White House residence.
"I'm sure that the Bidens love the dog. I'm sure that it's a member of the family like every dog is, but you're creating a significant hazard to those who support you – support the office of the president," he said.