A Texas House committee that has been investigating state Attorney General Ken Paxton's multiple criminal charges and accusations of corruption recommended Paxton's impeachment on Wednesday.
The Republican-led investigative committee voted unanimously to recommend impeachment for one of the GOP's prominent legal warriors despite remaining unusually quiet about the allegations and investigation. The full impeachment vote could occur as early as Friday and needs a two-thirds majority to pass.
The vote comes after four investigators gave their testimony to the General Investigating Committee during a hearing on Wednesday as part of the investigation into Paxton.
The Texas attorney general has been accused of multiple crimes, including felonies such as abusing his office powers through bribery, improper influence, and creating a culture of fear and retaliation, according to the Associated Press. Paxton has denied all allegations.
"The false testimony of highly partisan Democrat lawyers with the goal of manipulation and misleading the public is reprehensible," Paxton tweeted Wednesday. "Every allegation is easily disproved, and I look forward to continuing my fight for conservative Texas values."
Eight officials for the attorney general accused Paxton in 2020 of abusing his position and doing political favors for his friend, real estate investor Nate Paul, who had donated $25,000 to Paxton's campaign in 2018. Paxton agreed to apologize for the abuse of his position and a $3.3 million settlement, which he has yet to pay.
He is also the subject of multiple FBI investigations that center on allegations from his top deputies of misconduct to help a campaign worker who employed a woman he was allegedly having an affair with. The FBI took over the investigation this year from prosecutors with the United States Attorney General's Office who had led the inquiry since October 2020.
If Paxton is impeached, he would be one of three officials to be impeached in the state's 200-year history. In Texas, if the state House of Representatives does impeach Paxton, then he would be removed from office immediately, but he would still face a trial in the state Senate.
The other two sitting officials who have been successfully impeached were Gov. James Ferguson in 1917 and state Judge O.P. Carrillo in 1975, according to the Associated Press.

⬇️ Top Picks for You ⬇️
Biden Dog Bites Another Secret Service Agent; 11th Incident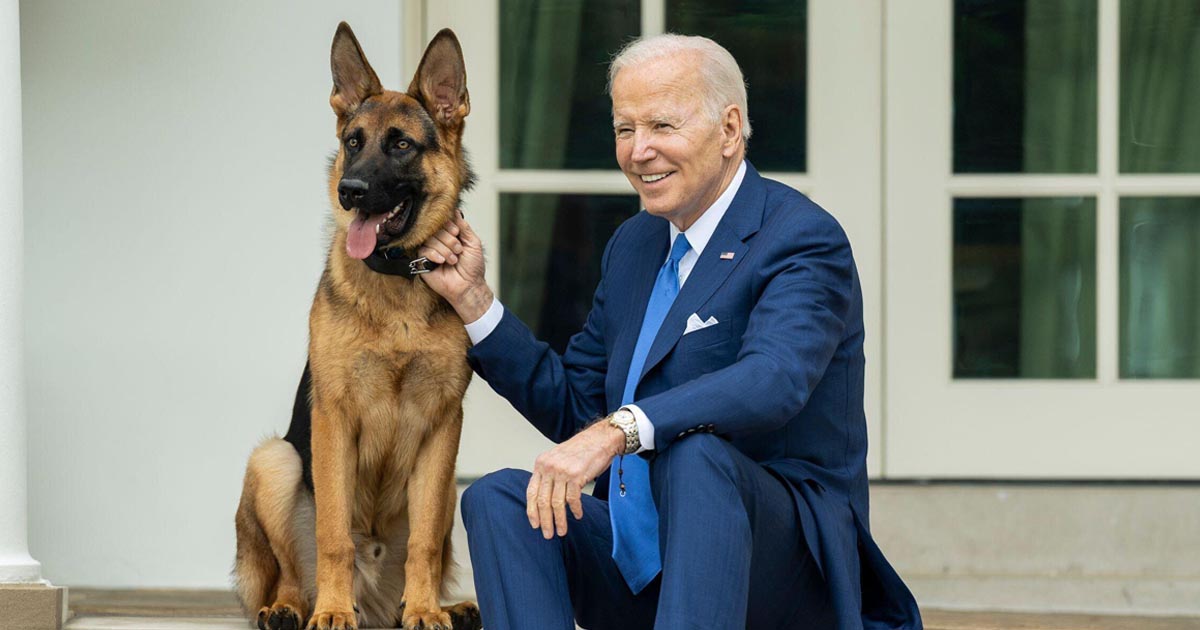 President Joe Biden's younger dog, Commander, bit another US Secret Service agent at the White House Monday evening, CNN has learned, the 11th known biting incident involving the 2-year-old German Shepherd.
"Yesterday around 8 p.m., a Secret Service Uniformed Division police officer came in contact with a First Family pet and was bitten. The officer was treated by medical personnel on complex," USSS chief of communications Anthony Guglielmi told CNN in a statement.
The injured officer spoke with Secret Service Uniformed Division Chief Alfonso M. Dyson Sr. on Tuesday and is doing OK, Guglielmi said.
Commander has been involved in at least 11 biting incidents at the White House and in Delaware, according to CNN reporting and US Secret Service email correspondence, including a November 2022 incident where an officer was hospitalized after the dog clamped down on their arms and thighs.
White House officials said in July that the Bidens were working through new training and leashing protocols for the family pet following the incidents.
Asked by CNN whether the new training had taken place or if any further action would be sought, Elizabeth Alexander, communications director for the first lady, said in a statement that "the First Family continues to work on ways to help Commander handle the often unpredictable nature of the White House grounds."
"The President and First Lady are incredibly grateful to the Secret Service and Executive Residence staff for all they do to keep them, their family, and the country safe," she continued.
Another of Biden's dogs, Major, was involved in biting incidents at the White House. The German Shepherd later moved out of the White House, and Commander arrived at the White House in 2021.
The July email correspondence, obtained through Freedom of Information Act requests by the conservative group Judicial Watch, reflected 10 incidents.
In one incident in October, first lady Dr. Jill Biden "couldn't regain control" of the dog as it charged a member of Secret Service staff.
"I believe it's only a matter of time before an agent/officer is attacked or bit," the staff member warned in an email.
While Secret Service agents are not responsible for the handling of the first family's pets, they can come into frequent contact with the animals.
"This isn't a Secret Service thing. This is a this is a workplace safety issue," CNN contributor and former USSS agent Jonathan Wackrow told CNN.
"There's uniqueness here where it's the residence of the president of the United States, but it's also the workplace for hundreds, thousands of people. And you can't bring a hazard into the workplace. And that's what is essentially happening with this dog. One time you can say it's an accident, but now multiple incidents, it's a serious issue," he added.
Wackrow called it a "significant hazard" for agents on duty at the White House residence.
"I'm sure that the Bidens love the dog. I'm sure that it's a member of the family like every dog is, but you're creating a significant hazard to those who support you – support the office of the president," he said.