A wild winter storm continued to envelop much of the United States on Christmas Eve bringing record-breaking low temperatures for 200 million Americans, blinding blizzards, freezing rain and flooding – and created mayhem for those traveling to see loved ones over the festive period.
The storm that arrived earlier in the week is nearly unprecedented in scope, some 2,000 miles wide and stretching from the Great Lakes near Canada to the Rio Grande along the Mexican border.
It has downed scores of power lines, leaving around 1.5 million Americans without electricity, with North Carolina alone seeing more than 400,000 outages, and highways are littered with piles of wrecked cars after whiteout conditions caused deadly accidents. And at least 19 people have lost their lives as a result of the brutal weather, latest figures show.
Temperatures are forecast to top out on Friday at just 8 degrees Fahrenheit in Pittsburgh, the largest city in western Pennsylvania, surpassing its previous all-time coldest Christmas Eve high of 13 F, set in 1983, the National Weather Service (NWS) said.
The capital cities of Florida and Georgia – Tallahassee and Atlanta – were likewise expected to record their coldest daytime Christmas Eve high temperatures, while Washington, D.C., was forecast to experience its chilliest Dec. 24 since 1906.
More than 10,000 flights worldwide were canceled or delayed Friday, with around 5,000 of those occurring in the US, according to tracking site FlightAware. Travelers have been forced to sleep on airport floors overnight, with many now unable to get home for the holidays.
Many families may also be waking up on Christmas morning to find there are no presents after FedEx issued a warning on its website that said guaranteed delivery dates previously promised may not be met due 'substantial' weather disruptions, particularly at hubs in Indianapolis and Memphis.
Around 60 percent of the U.S. population face some sort of winter weather advisory or warning after temperatures plummeted drastically below normal from east of the Rocky Mountains to the Appalachians, the National Weather Service said.
Freezing rain coated much of the Pacific Northwest in a layer of ice, while people in the Northeast faced the threat of coastal and inland flooding.
In response to the inclement weather, President Joe Biden said: 'This is a really serious weather alert. Please take this storm extremely seriously.'
The NWS warned: 'In some areas, being outdoors could lead to frostbite in minutes.'
The frigid temperatures and gusty winds were expected to produce 'dangerously cold wind chills across much of the central and eastern U.S. this holiday weekend,' the weather service said, adding that the conditions 'will create a potentially life-threatening hazard for travelers that become stranded.'
Multiple highways were closed and crashes claimed at least six lives, officials said. Four people died in a massive pileup involving some 50 vehicles on the Ohio Turnpike.
The crashes happened Friday afternoon along Interstate 80 eastbound between Route 53 and State Route 4 in Sandusky County, near Groton Township and the Erie County line.
Calling it a 'kitchen sink storm,' New York Gov. Kathy Hochul declared a state of emergency. In parts of New York City, tidal flooding inundated roads, homes and businesses Friday morning.
In Erie County, in Western New York, a driving ban was put in place, as New York State traffic cameras show the lack of visibility in the area. In Buffalo, city officials canceled the Buffalo Sabres home game with the Tampa Bay Lightening.
Erie County Executive Mark Poloncarz said that two people died in the area because they were having medical emergencies and first responders could not get to them in time.

⬇️ Top Picks for You ⬇️
Pro-Life Father Arrested by FBI Acquitted on Federal Charges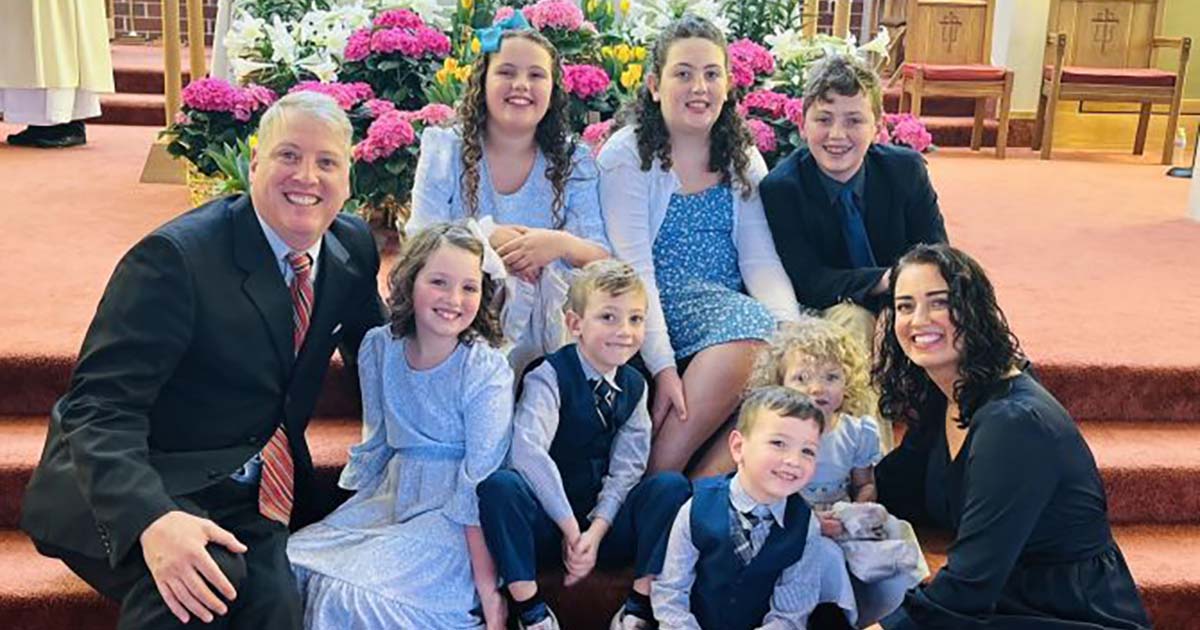 A Catholic pro-life activist facing 11 years in prison for allegedly violating a federal law prohibiting people from blocking others from entering an abortion clinic was acquitted on Monday following a week-long trial.
Mark Houck leads a nonprofit group that counsels women outside of abortion clinics in Philadelphia, Pennsylvania. He was providing sidewalk counseling when, the Department of Justice says, he assaulted an abortion escort twice "because he was a volunteer reproductive health care clinic escort."
"Assault is always a serious offense, and under the [Freedom of Access to Clinic Entrances] FACE Act, if the victim is targeted because of their association with a reproductive healthcare clinic, it is a federal crime," U.S. Attorney Jacqueline Romero said in a DOJ press release. "Our Office and the Department of Justice are committed to prosecuting crimes which threaten the safety and rights of all individuals."
The FACE Act makes it a federal crime to injure, intimidate, or interfere with anyone due to their status as a provider of reproductive health care.
Houck and his attorneys at the Thomas More Society argued, however, that this was "a political prosecution" meant to "send a message" to pro-life Americans.
"And what's clear from the Department of Justice at its highest levels, which is directing this case, [is] that they are trying to send a message to pro-life and people of faith: 'Don't mess with us,'" Thomas More Society vice president Peter Breen told Fox News. "They want to intimidate — they want to cause good people like Mark to stop praying and counseling at the abortion clinics of our country. And that's not going to happen."
Breen told the outlet that the case was thrown out of state court but revived by the Biden administration nearly a year after the incident. Further, Breen said, some 20 FBI agents raided Houck's home when they arrested him, treating him "as if he was a drug lord or a mafia boss."
"If he was truly a danger to the community, they wouldn't have waited a year to prosecute," Breen said. "Serious questions need to be asked of the attorney general. What was he thinking? Why did they do this obscene show of force against a peaceful pillar of the community?"
Houck's lawyers also argued that the DOJ's claim that the FACE Act protects anyone associated with an abortion clinic is inaccurate.
"The FACE Act was never intended to cover disputes between advocates on the public sidewalks outside of our nation's abortion clinics," Breen said in a statement earlier this month. "This new evidence shows clearly that Congress intended to limit the FACE Act to patients and staff working in the clinic, and not to take sides between pro-life and pro-choice counselors and escorts on the sidewalk. The Biden Department of Justice's prosecution of Mark Houck is pure harassment, meant solely to intimidate our nation's pro-life sidewalk counselors who provide vital resources to help pregnant women at risk for abortion."
Houck pleaded not guilty to the charges against him and testified at trial that he and the clinic escort, Bruce Love, had two altercations on the day in question. The first occurred while Houck was counseling two women crossing the street who left Planned Parenthood, Catholic News Agency reported. Love allegedly chased Houck about 100 feet in an attempt to stop him from counseling the women, Life News reported. Houck claimed that Love surprised and made contact with him, causing him to ask, "What are you doing?" and reflexively elbow the escort in the hip to move him out of the way. The prosecution argued that Houck elbowed Love unprovoked because of his status as a clinic escort.
After this, Houck said Love left the clinic and stood near Houck's 12-year-old son while taunting Houck Sr., saying, "You're hurting women. You don't care about women."
Houck said Love also repeatedly disparaged him to his son, who testified on Friday that Love stood about an arm's length away from him near the clinic.
"I moved away… because I was scared," the younger Houck testified, adding that Love told him, "Your dad's a bad person. Your dad's harassing women."
It was after Houck repeatedly told Love to stop harassing his son that Houck said he pushed Love away.
The jury deadlocked on Friday after two-and-a-half hours of deliberation, telling U.S. District Judge Gerald Pappert that they didn't think they could come to a conclusion given more time. Pappert sent the jury home but instructed them to return Monday morning and continue deliberations anyway.
On Monday, the jury acquitted Houck. Following the verdict, Breen released a statement condemning the Biden administration for pursuing his client.
"We are, of course, thrilled with the outcome," Breen said. "Mark and his family are now free of the cloud that the Biden administration threw upon them. We took on Goliath – the full might of the United States government – and won. The jury saw through and rejected the prosecution's discriminatory case, which was harassment from day one. This is a win for Mark and the entire pro-life movement. The Biden Department of Justice's intimidation against pro-life people and people of faith has been put in its place."