There's a movie scene in which the moral bankruptcy of 1970s Hollywood reaches its zenith. A heavily dolled-up 12-year-old girl is carried around a high-class brothel as drooling clients bid against each other to take her virginity.
The child prostitute was played by actress Brooke Shields, who was just 11 during the filming of Pretty Baby and had to appear naked on screen as well as kiss a 29-year-old Keith Carradine.
The studio that produced the film had reportedly preferred Jodie Foster, 14, for the role — but French director Louis Malle demanded it go to Shields.
Shields herself would later defend the 1978 film — about the red-light district of New Orleans — but it provoked uproar and was condemned as little more than child pornography.
In the UK, it received an X-rating and its release was delayed until cuts were made. In Canada, it was approved for viewing only in 1995.
But for young Brooke, this was the start of a pattern of exploitation which, as she now claims in an explosive new documentary, culminated in her being raped in her early 20s at the hands of an industry insider.
At 14, when other girls were still decorating their pencil cases, she had become the youngest model ever to make the cover of Vogue.
That same year, she began filming the leering teen romance Blue Lagoon — in which her character frequently stripped off and had sex with her fellow shipwrecked sweetheart (played by Christopher Atkins, then 18).
A body-double stood in for her sex scenes but, Shields says, the film-makers encouraged her to pursue a real romance with Atkins off-screen.
There was more sex and nudity for her the following year in Franco Zeffirelli's romantic drama Endless Love, about two high-school sweethearts who are forbidden to see each other.
And at 15, she appeared — writhing around in figure-hugging denim — in the provocative adverts for Calvin Klein Jeans, which featured the suggestive tagline: 'You want to know what comes between me and my Calvin's? Nothing.'
The films and that ad campaign helped propel her to international stardom.
Known around the world simply as 'Brooke', she became the party-girl mascot of New York's debauched nightclub Studio 54. With those iconic thick eyebrows and long lustrous hair that made her look older than her years, she was the teenager a top agent once described as 'so beautiful that strong men forget to flick their cigar ash'.
Despite her vampish image, Shields would later admit she didn't have sex until she was 22 — and would have preferred to have waited even longer.
It was a revelation that saw her cruelly dubbed 'America's most famous virgin'. Yet her abstinence had undoubtedly helped her escape the worst excesses of Hollywood's sexual predators.
For years she credited her fiercely defensive mother Teri, who was also her manager. 'If anybody looked at me sideways, she was like: "I will cut off your b***s and make you eat them," ' Shields said in 2019.
But now, little more than a year since giving an interview in which she claimed she'd been 'kind of untouchable… I was not easy prey' — and had never had a '#MeToo moment' of her own — she is singing a very different tune.
In the documentary — also called Pretty Baby and premiered last month in the U.S. — the actress, 57, reveals she was raped in her early 20s in a hotel room by an unnamed man in the film industry.
She had met him to discuss possible film projects following her graduation from the prestigious Princeton University in 1987.
After dinner, the man — whom she says was a friend — invited her to call a taxi from his hotel room, which he then left. But in a sordid echo of the convicted rapist producer Harvey Weinstein, Shields says her 'friend' later returned naked and suddenly attacked her.
'He was right on me. It was just like wrestling,' she adds.
Shields says she 'froze' and didn't fight back for fear of being killed: 'God knows I knew how to be disassociated from my body. I'd practised that.'
She claims she left the hotel after the attack, got in a taxi and 'cried all the way' to the apartment of another friend.
For years, Shields says she refused to accept what had happened to her: 'I drank wine at dinner. I went up to the room. I just was so trusting…' Of her meteoric rise to fame at such a young age, she says: 'Sometimes, I'm amazed I survived any of it.'

⬇️ Top Picks for You ⬇️
Trump Suggests Manhattan DA Bragg 'Dropped' Case Against Him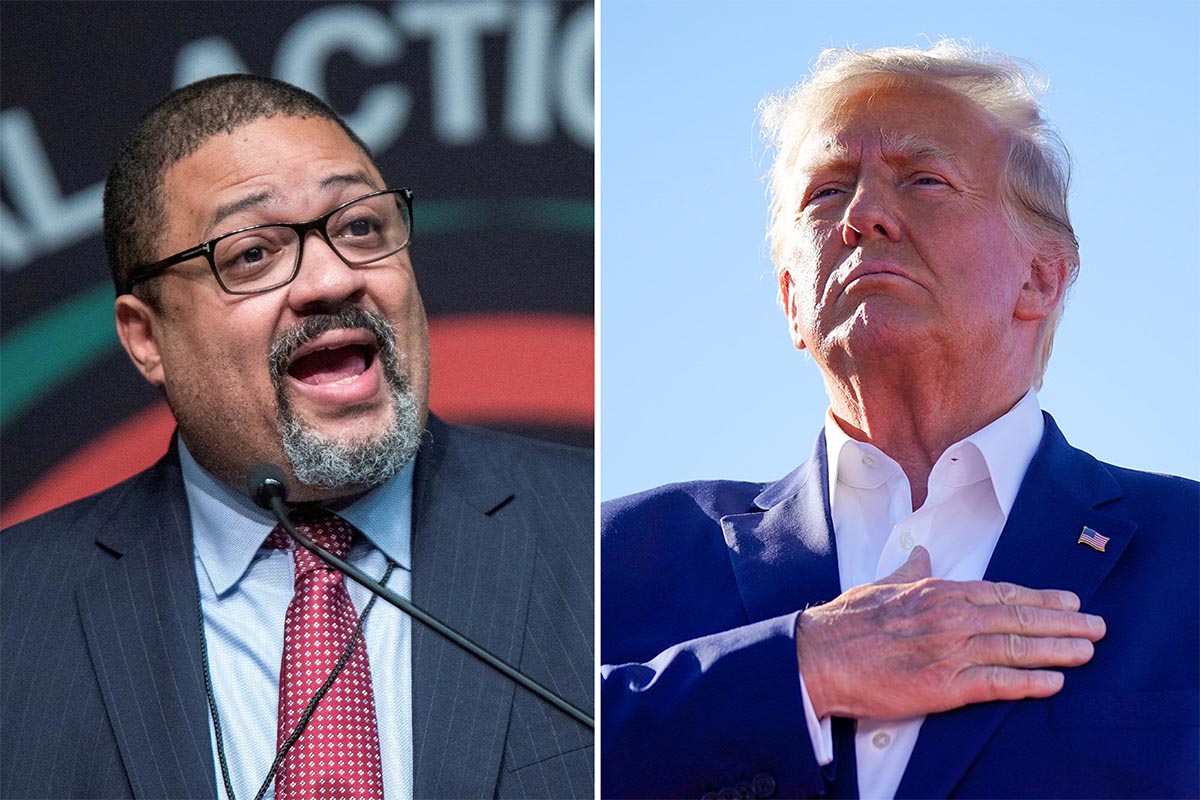 Former President Donald Trump is now suggesting Manhattan District Attorney Alvin Bragg may have dropped his case against him, about a week after he claimed he would be arrested.
After a rally in Waco, Texas, on Saturday, Trump told reporters on his plane, "I think they've already dropped the case … they have absolutely nothing." Trump did not provide evidence for his assertion Saturday.
"It's a fake case. Some fake cases, they have absolutely nothing," the former president said. Trump also reiterated his criticism of Michael Cohen, a former Trump lawyer who has testified against him in the Manhattan grand jury case and previously served time in federal prison on tax fraud and other charges.
Trump also denied mainstream media reports that suggested he was trying to incite violence with his Truth Social posts that criticized Bragg's investigation: "No, I don't like violence and I'm not for violence. But a lot of people are upset."
On Truth Social, the former president made a similar statement regarding his belief Bragg's case is "DEAD." He wrote that the "Witch Hunt against me is DEAD, no evidence at all, & it has been conclusively proven that I did nothing wrong." He dismissed Cohen as a "disbarred lawyer & convicted Felon."
Last week, an attorney in Trump's circle, Robert Costello, told media outlets that he testified before the grand jury and sought to denigrate Cohen's testimony against the 45th president in the investigation, which reportedly is connected to so-called hush money payments that were given to adult performer Stormy Daniels during the 2016 presidential campaign. A lawyer for Cohen, when reached for comment, declined to issue a statement, although Cohen told MSNBC last week that Costello never represented him and disputed his testimony.
Bragg's has not returned a request for comment, and The Epoch Times cannot verify the authenticity of Trump's claims. Previous Epoch Times requests for comment from the DA's office have gone unanswered.
Over the past week, Bragg's office has issued one public statement on the case, and that came in response to a House Republican letter seeking testimony and information about the DA's case or whether his office would arrest Trump. A letter sent by his general counsel said that it was Trump who created a "false expectation" he would be indicted last week, although he provided no other details.
Responding to the House GOP's letter, Bragg's counsel wrote that it "only came after Donald Trump created a false expectation that he would be arrested the next day, and his lawyers reportedly urged you to intervene. Neither fact is a legitimate basis for congressional inquiry."
During the Waco rally, Trump declared that his "enemies are desperate to stop us" and that "our opponents have done everything they can to crush our spirit and to break our will," and that the Manhattan district attorney was investigating him "for something that is not a crime, not a misdemeanor, not an affair."
He added: "But they failed. They've only made us stronger. And 2024 is the final battle, it's going to be the big one. You put me back in the White House, their reign will be over and America will be a free nation once again."
Trump did not make any direct references in his speech to Waco's history, telling the crowd of thousands that he told Lt. Gov Dan Patrick he wanted to hold his rally in a place with overwhelming support, not "one of those 50-50 areas," and said he told Texas officials, "Let's go right into the heart of it."
At several points, Trump criticized Florida Gov. Ron DeSantis, who, despite not announcing it, has long been expected to run for president in 2024 and is seen as Trump's strongest potential challenger for the GOP nomination. Trump called his onetime ally disloyal and said he was "dropping like a rock" in the polls.
In addition to the Manhattan case, Trump is also facing an investigation in Georgia as well as federal investigations into his handling of allegedly classified documents and possible obstruction, as well as statements he made on Jan. 6, 2021. The former president has denied wrongdoing in those instances.