Adam Schiff lobbied Twitter to ban Real Clear Investigations reporter Paul Sperry from the platform, internal emails show.
Journalist Matt Taibbi released the eleventh installment of "The Twitter Files" Tuesday afternoon that explored the social media platform's embrace of the U.S. Intelligence Community in recent years.
"In August 2017, when Facebook decided to suspend 300 accounts with 'suspected Russian origin,' Twitter wasn't worried," Taibbi began. "Its leaders were sure they didn't have a Russia problem."
Taibbi revealed internal company communications showing that Twitter officials did "not see a big correlation" or "larger patterns" that they were concerned about.
"Twitter was so sure they had no Russia problem, execs agreed the best PR strategy was to say nothing on record, and quietly hurl reporters at Facebook," Taibbi continued.
Public Policy VP Colin Crowell wrote in an email back in 2017: "Twitter is not the focus of inquiry into Russian election meddling right now – the spotlight is on FB because FB has better targeting ability than we have for campaign-related advertising; and, because the Trump campaign spent massively on FB during the election compared to what they spent w/us."
5."Twitter is not the focus of inquiry into Russian election meddling right now – the spotlight is on FB," wrote Public Policy VP Colin Crowell: pic.twitter.com/2nzk8pLoCZ

— Matt Taibbi (@mtaibbi) January 3, 2023
Taibbi noted that Sen. Mark Warner (D-VA), then-Ranking Member on the Senate Intelligence Committee, was "furious" over Twitter's report to the U.S. Senate that showed that the company only suspended "22 possible Russian accounts, and 179 others with 'possible links' to those accounts, amid a larger set of roughly 2700 suspects manually examined."
7.Receiving these meager results, a furious Senator Mark Warner of Virginia – ranking Democrat on the Intelligence Committee – held an immediate press conference to denounce Twitter's report as "frankly inadequate on every level." pic.twitter.com/DAkX13igEE

— Matt Taibbi (@mtaibbi) January 3, 2023
Twitter officials privately mocked Warner after he later sent out a fundraising email asking for money.
"Warner has political incentive to keep this issue at top of the news, maintain pressure on us and rest of industry to keep producing material for them, and generate interest for the Nov 1st hearing that is planned," Crowell said in an email to then-Twitter CEO Jack Dorsey.
Crowell then noted that Democrats were "taking cues from Hillary Clinton," who was in the process of blaming everything other than herself for her loss in the 2016 presidential election.
Taibbi noted that Clinton said that week: "It's time for Twitter to stop dragging its heels and live up to the fact that its platform is being used as a tool for cyber-warfare."
10."TAKING THEIR CUES FROM HILLARY CLINTON" Crowell added Dems were taking cues from Hillary Clinton, who that week said: "It's time for Twitter to stop dragging its heels and live up to the fact that its platform is being used as a tool for cyber-warfare." pic.twitter.com/hLvh9rTNeP

— Matt Taibbi (@mtaibbi) January 3, 2023
"In growing anxiety over its PR problems, Twitter formed a 'Russia Task Force' to proactively self-investigate," Taibbi continued, citing internal company documents. "The 'Russia Task Force' started mainly with data shared from counterparts at Facebook, centered around accounts supposedly tied to Russia's Internet Research Agency (IRA)."
Twitter conducted a thorough investigation and found "no evidence of a coordinated approach" among many of the accounts that they flagged and manually reviewed.
"All of the accounts found seem to be lone-wolf type activity," Twitter said.
At the end of the investigation, Twitter wrote: "Finished with investigation… 2500 full manual account reviews, we think this is exhaustive… 32 suspicious accounts and only 17 of those are connected with Russia, only 2 of those have significant spend one of which is Russia Today…remaining <$10k in spend."
Taibbi noted that the data Twitter combed through was later used to write misleading news reports with salacious headlines.
17.Twitter's search finding "only 2" significant accounts, "one of which is Russia Today," was based on the same data that later inspired panic headlines like "Russian Influence Reached 126 Million Through Facebook Alone": pic.twitter.com/rsANvZ9GfN

— Matt Taibbi (@mtaibbi) January 3, 2023
Taibbi noted that pressure from Democrats, who were sore over Donald Trump's election victory, forced the company to change its tune on its "Russia problem" so the company could avoid "costly legislation" and more bad press.
22."Hi guys.. Just passing along for awareness the writeup here from the WashPost today on potential legislation (or new FEC regulations) that may affect our political advertising," wrote Crowell. pic.twitter.com/wbHK1s949y

— Matt Taibbi (@mtaibbi) January 3, 2023
Twitter continued to fret over Warner feeling "like tech industry was in denial for months."
Twitter officials then said that U.S. lawmakers, presumably Democrats, leaked the findings of the report that the company handed over to Democrats.
"Even as Twitter prepared to change its ads policy and remove RT and Sputnik to placate Washington, congress turned the heat up more, apparently leaking the larger, base list of 2700 accounts," Taibbi wrote.
27.Reporters from all over started to call Twitter about Russia links. Buzzfeed, working with the University of Sheffield, claimed to find a "new network" on Twitter that had "close connections to… Russian-linked bot accounts." pic.twitter.com/rHCWJULOBL

— Matt Taibbi (@mtaibbi) January 3, 2023
"This cycle – threatened legislation, wedded to scare headlines pushed by congressional/intel sources, followed by Twitter caving to moderation asks – would later be formalized in partnerships with federal law enforcement," Taibbi wrote.
31.Twitter soon settled on its future posture.

In public, it removed content "at our sole discretion."

Privately, they would "off-board" anything "identified by the U.S.. intelligence community as a state-sponsored entity conducting cyber-operations." pic.twitter.com/Jc94kEg2KR

— Matt Taibbi (@mtaibbi) January 3, 2023
32.Twitter let the "USIC" into its moderation process. It would not leave.

Wrote Crowell, in an email to the company's leaders:

"We will not be reverting to the status quo." pic.twitter.com/T5LCoRrPRM

— Matt Taibbi (@mtaibbi) January 3, 2023

⬇️ Top Picks for You ⬇️
Pro-Life Father Arrested by FBI Acquitted on Federal Charges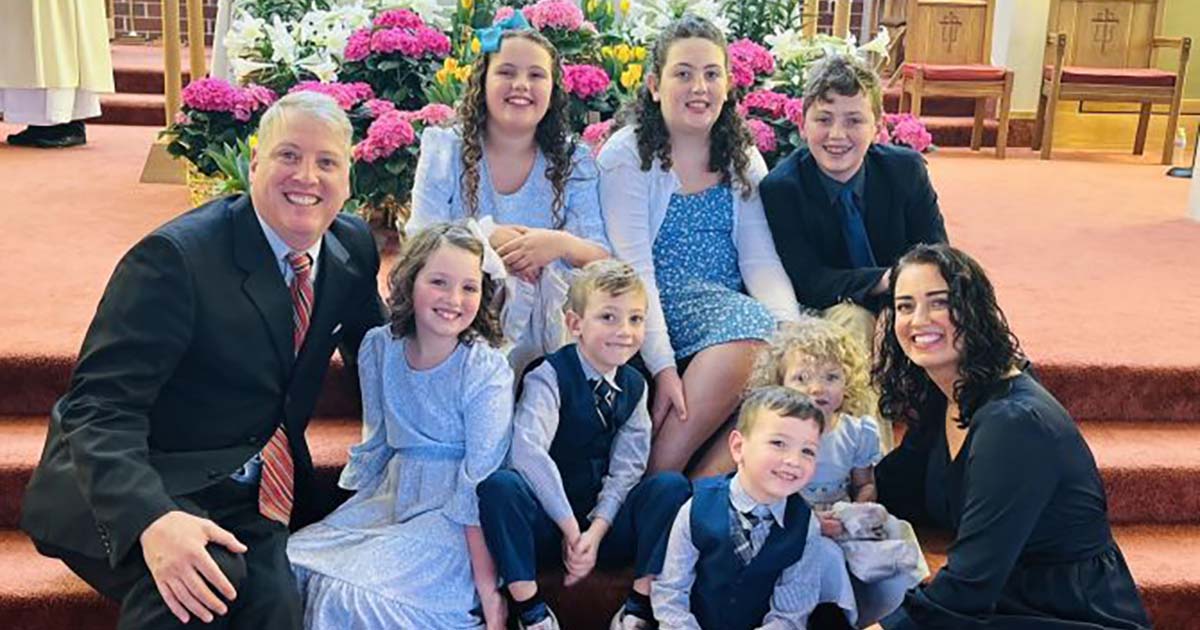 A Catholic pro-life activist facing 11 years in prison for allegedly violating a federal law prohibiting people from blocking others from entering an abortion clinic was acquitted on Monday following a week-long trial.
Mark Houck leads a nonprofit group that counsels women outside of abortion clinics in Philadelphia, Pennsylvania. He was providing sidewalk counseling when, the Department of Justice says, he assaulted an abortion escort twice "because he was a volunteer reproductive health care clinic escort."
"Assault is always a serious offense, and under the [Freedom of Access to Clinic Entrances] FACE Act, if the victim is targeted because of their association with a reproductive healthcare clinic, it is a federal crime," U.S. Attorney Jacqueline Romero said in a DOJ press release. "Our Office and the Department of Justice are committed to prosecuting crimes which threaten the safety and rights of all individuals."
The FACE Act makes it a federal crime to injure, intimidate, or interfere with anyone due to their status as a provider of reproductive health care.
Houck and his attorneys at the Thomas More Society argued, however, that this was "a political prosecution" meant to "send a message" to pro-life Americans.
"And what's clear from the Department of Justice at its highest levels, which is directing this case, [is] that they are trying to send a message to pro-life and people of faith: 'Don't mess with us,'" Thomas More Society vice president Peter Breen told Fox News. "They want to intimidate — they want to cause good people like Mark to stop praying and counseling at the abortion clinics of our country. And that's not going to happen."
Breen told the outlet that the case was thrown out of state court but revived by the Biden administration nearly a year after the incident. Further, Breen said, some 20 FBI agents raided Houck's home when they arrested him, treating him "as if he was a drug lord or a mafia boss."
"If he was truly a danger to the community, they wouldn't have waited a year to prosecute," Breen said. "Serious questions need to be asked of the attorney general. What was he thinking? Why did they do this obscene show of force against a peaceful pillar of the community?"
Houck's lawyers also argued that the DOJ's claim that the FACE Act protects anyone associated with an abortion clinic is inaccurate.
"The FACE Act was never intended to cover disputes between advocates on the public sidewalks outside of our nation's abortion clinics," Breen said in a statement earlier this month. "This new evidence shows clearly that Congress intended to limit the FACE Act to patients and staff working in the clinic, and not to take sides between pro-life and pro-choice counselors and escorts on the sidewalk. The Biden Department of Justice's prosecution of Mark Houck is pure harassment, meant solely to intimidate our nation's pro-life sidewalk counselors who provide vital resources to help pregnant women at risk for abortion."
Houck pleaded not guilty to the charges against him and testified at trial that he and the clinic escort, Bruce Love, had two altercations on the day in question. The first occurred while Houck was counseling two women crossing the street who left Planned Parenthood, Catholic News Agency reported. Love allegedly chased Houck about 100 feet in an attempt to stop him from counseling the women, Life News reported. Houck claimed that Love surprised and made contact with him, causing him to ask, "What are you doing?" and reflexively elbow the escort in the hip to move him out of the way. The prosecution argued that Houck elbowed Love unprovoked because of his status as a clinic escort.
After this, Houck said Love left the clinic and stood near Houck's 12-year-old son while taunting Houck Sr., saying, "You're hurting women. You don't care about women."
Houck said Love also repeatedly disparaged him to his son, who testified on Friday that Love stood about an arm's length away from him near the clinic.
"I moved away… because I was scared," the younger Houck testified, adding that Love told him, "Your dad's a bad person. Your dad's harassing women."
It was after Houck repeatedly told Love to stop harassing his son that Houck said he pushed Love away.
The jury deadlocked on Friday after two-and-a-half hours of deliberation, telling U.S. District Judge Gerald Pappert that they didn't think they could come to a conclusion given more time. Pappert sent the jury home but instructed them to return Monday morning and continue deliberations anyway.
On Monday, the jury acquitted Houck. Following the verdict, Breen released a statement condemning the Biden administration for pursuing his client.
"We are, of course, thrilled with the outcome," Breen said. "Mark and his family are now free of the cloud that the Biden administration threw upon them. We took on Goliath – the full might of the United States government – and won. The jury saw through and rejected the prosecution's discriminatory case, which was harassment from day one. This is a win for Mark and the entire pro-life movement. The Biden Department of Justice's intimidation against pro-life people and people of faith has been put in its place."