We already know actual journalism died years ago in the corporate media, seeking clickbait and woke lies over laboriously seeking the truth. But Time Magazine may have achieved the pinnacle of media indolence and delusion on Thursday by claiming that exercise is racist.
The failing rag interviewed Natalia Mehlman Petrzela, the associate professor of history at New York's The New School about her new book "Fit Nation: The Gains and Pains of America's Exercise Obsession." The overriding premise of her book is that exercise started as a pastime for white Americans to strengthen their race to counteract growing immigration and the end of slavery.
The White Supremacist Origins of Exercise, and 6 Other Surprising Facts About the History of U.S. Physical Fitnesshttps://t.co/SRwSLRpnCV

— TIMEHistory (@TIMEHistory) December 28, 2022
Petrzela claims Americans previously viewed obesity as a net positive because it signified "affluence." Wealthier individuals, after all, had access to nourishment that the rest of the country could only dream of.
"Until the 1920s or so, to be what would be considered today fat or bigger, was actually desirable and actually signified affluence—which is like the polar opposite of today, when so much of the obesity epidemic discourse is connected to socio-economic inequality and to be fat is often to be seen as to be poor."
Hot Air writer David Strom, however, points out how fallacious this argument is. From Strom:
"This argument has surface plausibility but is largely untrue. A few brief moments of thought demonstrate this to be false. Think about all the cultural artifacts from the 19th and 20th century you are familiar with. Cartoons, movies, paintings, whatever. It simply isn't true that being fat was admired."
"The bad guys were "fat cats," the Robber Barons were portrayed as fat. It is correct that wealth and fat were associated, but this wasn't a good thing. It was symbolic of their rapaciousness and gluttony."
Fact do not matter to the woke left, however. Petrzela proceeds to argue the dominant purpose behind the "shift" away from fat acceptance was that having healthier white women would boost birth rates. This was indispensable to keeping the native born white population from losing ground to blacks and immigrants.
"They said we should get rid of corsets, corsets are an assault on women's form, and that women should be lifting weights and gaining strength. At first, you feel like this is so progressive."
"Then you keep reading, and they're saying white women should start building up their strength because we need more white babies. They're writing during an incredible amount of immigration, soon after enslaved people have been emancipated."
"This is totally part of a white supremacy project. So that was a real 'holy crap' moment as a historian, where deep archival research really reveals the contradictions of this moment."
Petrzela, of course, provides no evidence for her claims. But a look into her background reveals a person who only cares about woke language and advocating for radical left movements.
According to the Daily Mail, Petrzela strongly supported the Marxist movements Defund the Police and Black Lives Matter. She has also written other books bashing "white privilege" and uses esoteric terms like "cisgender." Not exactly a person who lives in the real world.

⬇️ Top Picks for You ⬇️
Trump Indicted in Classified Docs Probe — Here's Everything We Know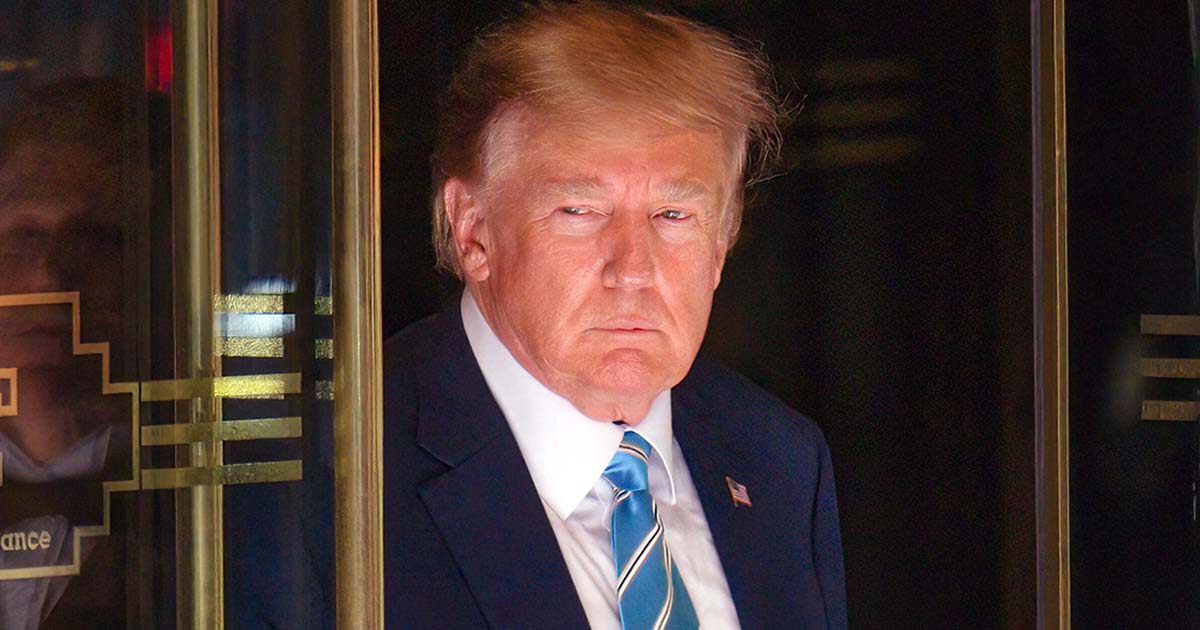 Former President Donald Trump said Thursday that his legal team has been told he's been indicted in an investigation into his handling of classified documents. Trump has been summoned to appear in federal court in Miami on Tuesday afternoon.
TRUMP STATEMENT:
The corrupt Biden Administration has informed my attorneys that I have been Indicted, seemingly over the Boxes Hoax, even though Joe Biden has 1850 Boxes at the University of Delaware, additional Boxes in Chinatown, D.C., with even more Boxes at the University of Pennsylvania, and documents strewn all over his garage floor where he parks his Corvette, and which is "secured" by only a garage door that is paper thin, and open much of the time.
I have been summoned to appear at the Federal Courthouse in Miami on Tuesday, at 3 PM. I never thought it possible that such a thing could happen to a former President of the United States, who received far more votes than any sitting President in the History of our Country, and is currently leading, by far, all Candidates, both Democrat and Republican, in Polls of the 2024 Presidential Election. I AM AN INNOCENT MAN!
This is indeed a DARK DAY for the United States of America. We are a Country in serious and rapid Decline, but together we will Make America Great Again!
7 CHARGES:
Trump has been charged with seven counts in the indictment, according to another source familiar with the matter.
"We're learning from our sources that there appears to be at least seven counts here. This ranges from everything from the willful retention of national defense information to conspiracy to a scheme to conceal to false statements and representations," ABC News' Katherine Faulders reported during a special report on the network.
MEDIA SWARMS MIAMI COURTHOUSE
Earlier today, dozens of out-of-town reporters, photographers and TV camera crews gathered in front of the downtown federal courthouse in hopes of getting a morsel of news from a secret grand jury which has been reviewing evidence in the Justice Department's probe into Trump's handling of classified materials at his Mar-a-Lago estate in Palm Beach.
THE BACKSTORY:
Special counsel Jack Smith has been overseeing the investigation into Trump's handling of classified documents since he was appointed to the role in November.
Trump's attorneys met earlier this week with Justice Department officials, including Smith. Experts widely viewed the meeting as a sign that Smith's investigation was winding down.
On May 6, 2021, the National Archives first alerted Trump that it was seeking approximately two dozen boxes of records be returned to it as required by the Presidential Records Act. The National Archives warned Trump in late 2021 that they could escalate the issue to prosecutors or Congress if he continued to refuse to hand over the documents. He was also warned by former Trump White House lawyer Eric Herschmann that he could face serious legal jeopardy if he did not comply.
In January 2022, about 15 of the boxes were returned, at which time officials discovered there were hundreds of pages of classified material in the boxes. Federal law enforcement was notified of the discovery and later came to believe that there were more materials that had not been turned over, and a criminal investigation was subsequently launched.
In May 2022, a federal grand jury issued a subpoena seeking additional classified documents and, a few weeks later, the DOJ visited Mar-a-Lago and Trump's legal team signed a written statement claiming that all the classified material had been returned. Over the course of the summer, investigators interviewed members of Trump's staff and subpoenaed surveillance footage from the property.
On August 8, the FBI raided Mar-a-Lago recovered 27 boxes, 11 of which contained classified documents. Four sets were marked "Top Secret," the highest level of classification the government can give information; three were marked "Secret," the second-highest level, while another three were marked "Confidential," the lowest classification level.  The remaining set was marked "Various classified/TS/SCI documents," which is the abbreviation for "top secret/sensitive compartmented information," a special category meant to protect the nation's most important secrets — which if revealed publicly would harm US interests.