And just like that, the retired Tom Brady transitions from being considered the greatest player in NFL history to the most interesting person in sports television.
It is not only that he is Tom Brady, but the situation that he and Fox Sports have created is intriguing. As The Post exclusively reported, Brady has a 10-year, $375 million contract with the network to be its No. 1 NFL game analyst alongside Kevin Burkhardt.
If the prospects of Brady in the booth weren't juicy enough, the man who has kept Brady's seat warm and will call Super Bowl LVII with Burkhardt a week from Sunday, Greg Olsen, has been really good at the job.
If Olsen throws for the booth version of four touchdowns during Eagles-Chiefs, then the intrigue will only grow stronger.
The way it is set up now, Brady can jump into the No. 1 booth when he is ready. It is possible he could go for a gap year, but he very well could be calling the top games next season.
As for this Super Bowl, which is on Fox, all indications are that network executives will not put him in the booth. They know it would be stupid and unwise with their $375 million investment to try a three-man setup for the first time with 100 million people watching. If Brady was unsteady, he would immediately create more questions as to why Fox is replacing Olsen with him. And that investment might quickly look poor.
What seems entirely possible and a wise move for both is for Brady to be part of Fox's pregame. Who wouldn't want his star power and knowledge to bring more shine to the endless analysis and features that will lead into Feb. 12?
There have been some feelings from important people in the business that Brady signed the Fox deal as a hedge and that he may never call a game. After Joe Buck and Troy Aikman fled for ESPN's "Monday Night Football" for contracts that totaled $165 million and some change, Fox Sports did what it historically has done — swung for the fences. The money kept rising and rising until Brady's total broadcasting contract ended up higher than the around $330 million he made as a quarterback.
Is this going to be a passion for Brady? It doesn't feel that way initially. There is nothing like playing, but he has talked about being like Johnny Miller was on golf. If he is that cutting, that would be a must-listen.
As for Olsen, the prevailing wisdom is he may get a raw deal. We are a long-run contrarian on this point of view. He is 37 and is making around $10 million a year. When Brady arrives, Olsen will be slotted down to the No. 2 spot on Fox's depth chart and will make in the $3 million range. That is still a tremendous job.
But Olsen has his future in his hands. His contract, according to sources, allows him to leave if there is a No. 1 job around. He could end up being this generation's Cris Collinsworth — having a long, lucrative career, despite not having played quarterback or for the Cowboys or in New York. People love an underdog — especially if the person delivers.
Brady's announcement makes the media aspect of the Super Bowl that much more juicy, which is why Fox Sports wanted him — he is a star among stars.
And so Brady walks away from football to become the most interesting person in sports media, because, even with a $375 million contract in hand, Brady has already proved that "What's next?" is not so easy to figure out with him.

⬇️ Top Picks for You ⬇️
Biden Dog Bites Another Secret Service Agent; 11th Incident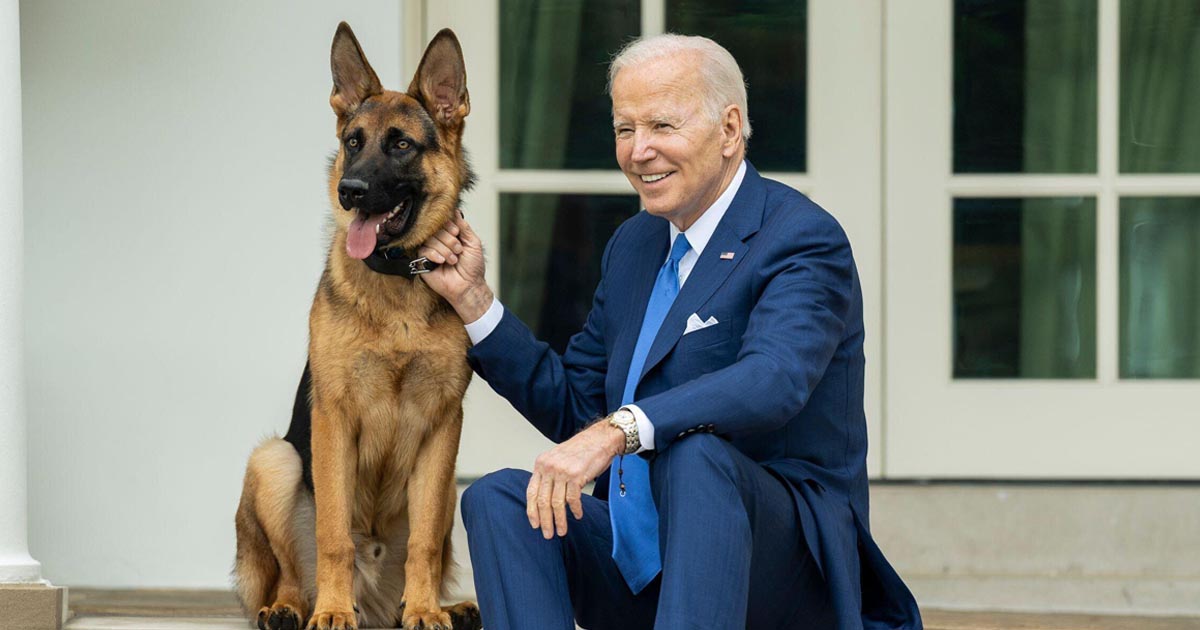 President Joe Biden's younger dog, Commander, bit another US Secret Service agent at the White House Monday evening, CNN has learned, the 11th known biting incident involving the 2-year-old German Shepherd.
"Yesterday around 8 p.m., a Secret Service Uniformed Division police officer came in contact with a First Family pet and was bitten. The officer was treated by medical personnel on complex," USSS chief of communications Anthony Guglielmi told CNN in a statement.
The injured officer spoke with Secret Service Uniformed Division Chief Alfonso M. Dyson Sr. on Tuesday and is doing OK, Guglielmi said.
Commander has been involved in at least 11 biting incidents at the White House and in Delaware, according to CNN reporting and US Secret Service email correspondence, including a November 2022 incident where an officer was hospitalized after the dog clamped down on their arms and thighs.
White House officials said in July that the Bidens were working through new training and leashing protocols for the family pet following the incidents.
Asked by CNN whether the new training had taken place or if any further action would be sought, Elizabeth Alexander, communications director for the first lady, said in a statement that "the First Family continues to work on ways to help Commander handle the often unpredictable nature of the White House grounds."
"The President and First Lady are incredibly grateful to the Secret Service and Executive Residence staff for all they do to keep them, their family, and the country safe," she continued.
Another of Biden's dogs, Major, was involved in biting incidents at the White House. The German Shepherd later moved out of the White House, and Commander arrived at the White House in 2021.
The July email correspondence, obtained through Freedom of Information Act requests by the conservative group Judicial Watch, reflected 10 incidents.
In one incident in October, first lady Dr. Jill Biden "couldn't regain control" of the dog as it charged a member of Secret Service staff.
"I believe it's only a matter of time before an agent/officer is attacked or bit," the staff member warned in an email.
While Secret Service agents are not responsible for the handling of the first family's pets, they can come into frequent contact with the animals.
"This isn't a Secret Service thing. This is a this is a workplace safety issue," CNN contributor and former USSS agent Jonathan Wackrow told CNN.
"There's uniqueness here where it's the residence of the president of the United States, but it's also the workplace for hundreds, thousands of people. And you can't bring a hazard into the workplace. And that's what is essentially happening with this dog. One time you can say it's an accident, but now multiple incidents, it's a serious issue," he added.
Wackrow called it a "significant hazard" for agents on duty at the White House residence.
"I'm sure that the Bidens love the dog. I'm sure that it's a member of the family like every dog is, but you're creating a significant hazard to those who support you – support the office of the president," he said.