And just like that, the retired Tom Brady transitions from being considered the greatest player in NFL history to the most interesting person in sports television.
It is not only that he is Tom Brady, but the situation that he and Fox Sports have created is intriguing. As The Post exclusively reported, Brady has a 10-year, $375 million contract with the network to be its No. 1 NFL game analyst alongside Kevin Burkhardt.
If the prospects of Brady in the booth weren't juicy enough, the man who has kept Brady's seat warm and will call Super Bowl LVII with Burkhardt a week from Sunday, Greg Olsen, has been really good at the job.
If Olsen throws for the booth version of four touchdowns during Eagles-Chiefs, then the intrigue will only grow stronger.
The way it is set up now, Brady can jump into the No. 1 booth when he is ready. It is possible he could go for a gap year, but he very well could be calling the top games next season.
As for this Super Bowl, which is on Fox, all indications are that network executives will not put him in the booth. They know it would be stupid and unwise with their $375 million investment to try a three-man setup for the first time with 100 million people watching. If Brady was unsteady, he would immediately create more questions as to why Fox is replacing Olsen with him. And that investment might quickly look poor.
What seems entirely possible and a wise move for both is for Brady to be part of Fox's pregame. Who wouldn't want his star power and knowledge to bring more shine to the endless analysis and features that will lead into Feb. 12?
There have been some feelings from important people in the business that Brady signed the Fox deal as a hedge and that he may never call a game. After Joe Buck and Troy Aikman fled for ESPN's "Monday Night Football" for contracts that totaled $165 million and some change, Fox Sports did what it historically has done — swung for the fences. The money kept rising and rising until Brady's total broadcasting contract ended up higher than the around $330 million he made as a quarterback.
Is this going to be a passion for Brady? It doesn't feel that way initially. There is nothing like playing, but he has talked about being like Johnny Miller was on golf. If he is that cutting, that would be a must-listen.
As for Olsen, the prevailing wisdom is he may get a raw deal. We are a long-run contrarian on this point of view. He is 37 and is making around $10 million a year. When Brady arrives, Olsen will be slotted down to the No. 2 spot on Fox's depth chart and will make in the $3 million range. That is still a tremendous job.
But Olsen has his future in his hands. His contract, according to sources, allows him to leave if there is a No. 1 job around. He could end up being this generation's Cris Collinsworth — having a long, lucrative career, despite not having played quarterback or for the Cowboys or in New York. People love an underdog — especially if the person delivers.
Brady's announcement makes the media aspect of the Super Bowl that much more juicy, which is why Fox Sports wanted him — he is a star among stars.
And so Brady walks away from football to become the most interesting person in sports media, because, even with a $375 million contract in hand, Brady has already proved that "What's next?" is not so easy to figure out with him.

⬇️ Top Picks for You ⬇️
Trump Suggests Manhattan DA Bragg 'Dropped' Case Against Him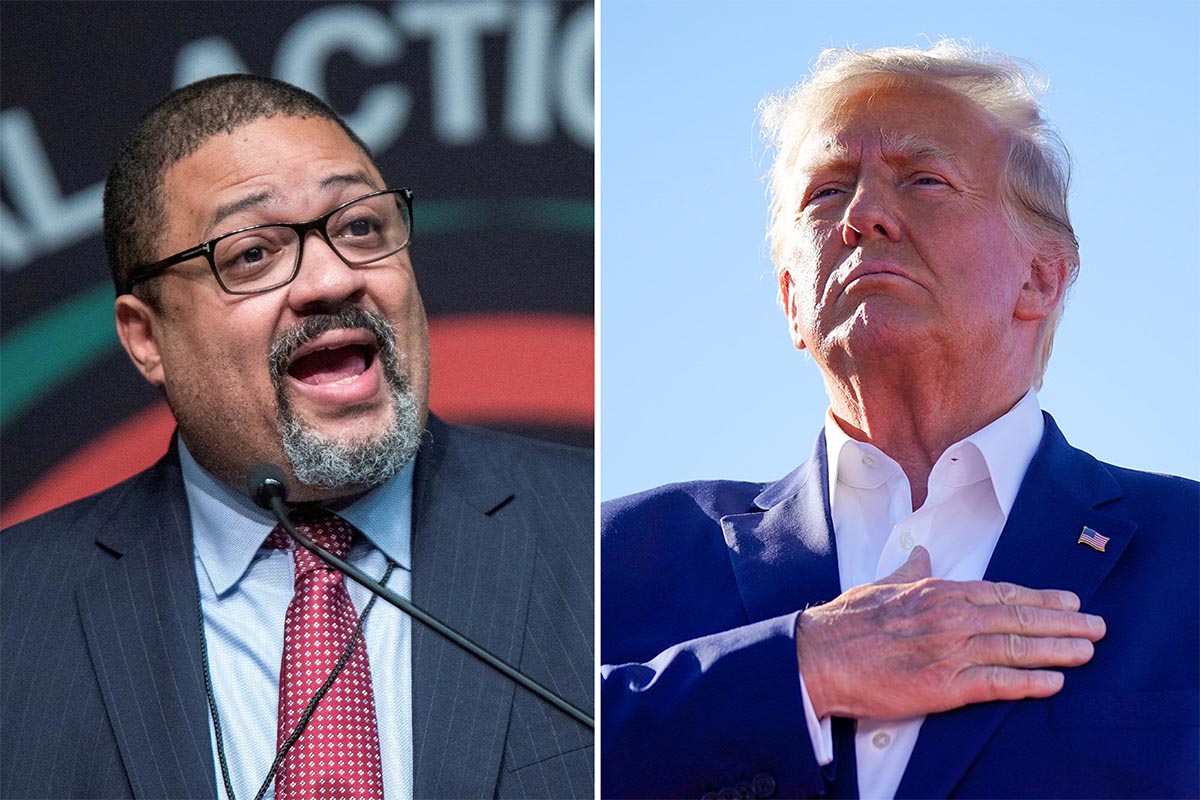 Former President Donald Trump is now suggesting Manhattan District Attorney Alvin Bragg may have dropped his case against him, about a week after he claimed he would be arrested.
After a rally in Waco, Texas, on Saturday, Trump told reporters on his plane, "I think they've already dropped the case … they have absolutely nothing." Trump did not provide evidence for his assertion Saturday.
"It's a fake case. Some fake cases, they have absolutely nothing," the former president said. Trump also reiterated his criticism of Michael Cohen, a former Trump lawyer who has testified against him in the Manhattan grand jury case and previously served time in federal prison on tax fraud and other charges.
Trump also denied mainstream media reports that suggested he was trying to incite violence with his Truth Social posts that criticized Bragg's investigation: "No, I don't like violence and I'm not for violence. But a lot of people are upset."
On Truth Social, the former president made a similar statement regarding his belief Bragg's case is "DEAD." He wrote that the "Witch Hunt against me is DEAD, no evidence at all, & it has been conclusively proven that I did nothing wrong." He dismissed Cohen as a "disbarred lawyer & convicted Felon."
Last week, an attorney in Trump's circle, Robert Costello, told media outlets that he testified before the grand jury and sought to denigrate Cohen's testimony against the 45th president in the investigation, which reportedly is connected to so-called hush money payments that were given to adult performer Stormy Daniels during the 2016 presidential campaign. A lawyer for Cohen, when reached for comment, declined to issue a statement, although Cohen told MSNBC last week that Costello never represented him and disputed his testimony.
Bragg's has not returned a request for comment, and The Epoch Times cannot verify the authenticity of Trump's claims. Previous Epoch Times requests for comment from the DA's office have gone unanswered.
Over the past week, Bragg's office has issued one public statement on the case, and that came in response to a House Republican letter seeking testimony and information about the DA's case or whether his office would arrest Trump. A letter sent by his general counsel said that it was Trump who created a "false expectation" he would be indicted last week, although he provided no other details.
Responding to the House GOP's letter, Bragg's counsel wrote that it "only came after Donald Trump created a false expectation that he would be arrested the next day, and his lawyers reportedly urged you to intervene. Neither fact is a legitimate basis for congressional inquiry."
During the Waco rally, Trump declared that his "enemies are desperate to stop us" and that "our opponents have done everything they can to crush our spirit and to break our will," and that the Manhattan district attorney was investigating him "for something that is not a crime, not a misdemeanor, not an affair."
He added: "But they failed. They've only made us stronger. And 2024 is the final battle, it's going to be the big one. You put me back in the White House, their reign will be over and America will be a free nation once again."
Trump did not make any direct references in his speech to Waco's history, telling the crowd of thousands that he told Lt. Gov Dan Patrick he wanted to hold his rally in a place with overwhelming support, not "one of those 50-50 areas," and said he told Texas officials, "Let's go right into the heart of it."
At several points, Trump criticized Florida Gov. Ron DeSantis, who, despite not announcing it, has long been expected to run for president in 2024 and is seen as Trump's strongest potential challenger for the GOP nomination. Trump called his onetime ally disloyal and said he was "dropping like a rock" in the polls.
In addition to the Manhattan case, Trump is also facing an investigation in Georgia as well as federal investigations into his handling of allegedly classified documents and possible obstruction, as well as statements he made on Jan. 6, 2021. The former president has denied wrongdoing in those instances.