A transgender individual has been charged with murder after allegedly stabbing his father at the family home in Brooklyn.
Nikki Secondino, 22, has also been charged with attempted murder and criminal possession of a weapon after the attack on his father Carlo Secondino, 61, which also left his 19-year-old sister Liana in critical condition with stab wounds throughout her body.
Nikki was taken to NYU Langone Hospital-Brooklyn in stable condition with slash wounds to the hands.
According to the Daily News, Carlo was pronounced dead at the scene and Liana, who is just days away from her 20th birthday, was rushed to Maimonides Medical Center.
The Daily Mail reported that the father, Carlo, worked as a deliveryman at a Diner and was supportive of Nikki's gender identity.
Police originally believed that two male thieves broke into the home on 17th Avenue in Bensonhurst, Brooklyn, at approximately 6 am and demanded money from a safe, before they attacked the family and fled on foot.
However, there were no signs of forced entry.
It was later revealed that Nikki may have made up the entire story to cover up his involvement in the stabbing. A neighbor claimed to have heard Nikki making a phone call after the murder, during which they claimed that the family had been robbed and stabbed.
The neighbor on the second floor of the apartment building who did not want to be identified told WPIX11, "I heard the bodies like being slammed around like they were wrestling. So much slamming. I felt like she was going to come through my wall."
According to ABC 7, police said they were investigating if the incident is connected to a family dispute.

⬇️ Top Picks for You ⬇️
Biden Dog Bites Another Secret Service Agent; 11th Incident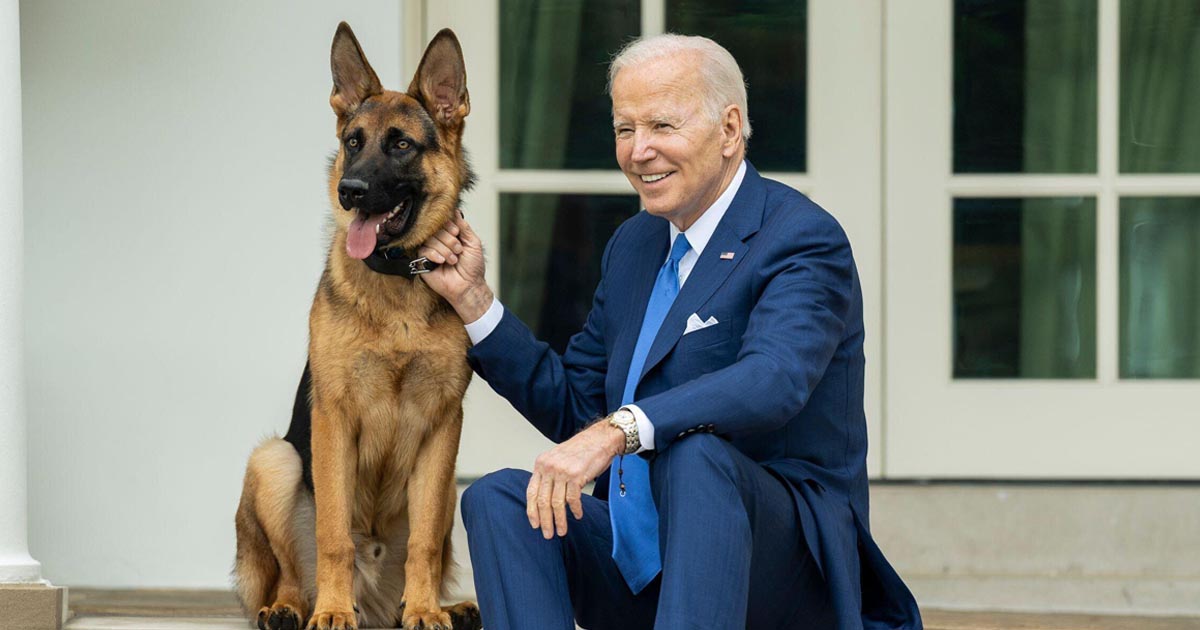 President Joe Biden's younger dog, Commander, bit another US Secret Service agent at the White House Monday evening, CNN has learned, the 11th known biting incident involving the 2-year-old German Shepherd.
"Yesterday around 8 p.m., a Secret Service Uniformed Division police officer came in contact with a First Family pet and was bitten. The officer was treated by medical personnel on complex," USSS chief of communications Anthony Guglielmi told CNN in a statement.
The injured officer spoke with Secret Service Uniformed Division Chief Alfonso M. Dyson Sr. on Tuesday and is doing OK, Guglielmi said.
Commander has been involved in at least 11 biting incidents at the White House and in Delaware, according to CNN reporting and US Secret Service email correspondence, including a November 2022 incident where an officer was hospitalized after the dog clamped down on their arms and thighs.
White House officials said in July that the Bidens were working through new training and leashing protocols for the family pet following the incidents.
Asked by CNN whether the new training had taken place or if any further action would be sought, Elizabeth Alexander, communications director for the first lady, said in a statement that "the First Family continues to work on ways to help Commander handle the often unpredictable nature of the White House grounds."
"The President and First Lady are incredibly grateful to the Secret Service and Executive Residence staff for all they do to keep them, their family, and the country safe," she continued.
Another of Biden's dogs, Major, was involved in biting incidents at the White House. The German Shepherd later moved out of the White House, and Commander arrived at the White House in 2021.
The July email correspondence, obtained through Freedom of Information Act requests by the conservative group Judicial Watch, reflected 10 incidents.
In one incident in October, first lady Dr. Jill Biden "couldn't regain control" of the dog as it charged a member of Secret Service staff.
"I believe it's only a matter of time before an agent/officer is attacked or bit," the staff member warned in an email.
While Secret Service agents are not responsible for the handling of the first family's pets, they can come into frequent contact with the animals.
"This isn't a Secret Service thing. This is a this is a workplace safety issue," CNN contributor and former USSS agent Jonathan Wackrow told CNN.
"There's uniqueness here where it's the residence of the president of the United States, but it's also the workplace for hundreds, thousands of people. And you can't bring a hazard into the workplace. And that's what is essentially happening with this dog. One time you can say it's an accident, but now multiple incidents, it's a serious issue," he added.
Wackrow called it a "significant hazard" for agents on duty at the White House residence.
"I'm sure that the Bidens love the dog. I'm sure that it's a member of the family like every dog is, but you're creating a significant hazard to those who support you – support the office of the president," he said.