Former Trump Organization CFO Allen Weisselberg will trade the high life for Rikers Island following his sentencing Tuesday for dodging taxes on $1.7 million in company perks, in a case a Manhattan judge said was "driven purely by greed."
Weisselberg, 75 — who pleaded guilty to tax fraud charges in August and testified against the Trump Org at its trial — is expected to serve just 100 days of the five-month prison term handed down in Manhattan Supreme Court on Tuesday afternoon.
The former exec, dressed casually in an olive green North Face fleece over a white T-shirt, blue jeans and white sneakers, was hauled away in handcuffs immediately after learning his fate.
He is set to be housed in the jail complex's North Infirmary Command, which has been home to inmates like the rappers Tupac Shakur and Lil Wayne as well as disgraced former Hollywood producer Harvey Weinstein, The Post had learned.
The unit has been historically used to house high-profile inmates, as well as inmates with disabilities. Weisselberg could be released in three months with good behavior, and would then serve five years of probation.
The admitted tax crook had been prepped for his new life behind bars by Craig Rothheld, a consultant and founder of prison advisory firm Inside Outside Ltd. Rothheld was by his client's side Tuesday afternoon in court and made the disclosure to The Post over the phone hours earlier.
Attorneys for Weisselberg — who had on a surgical mask during the hearing and appeared to have gotten a haircut prior to being sent to the can — requested a more lenient sentence.
But Judge Juan Manuel Merchan rejected the request, saying that Weisselberg's misdeeds were "driven purely by greed, pure and simple."
"At a time when so many Americans work so hard in the hopes of they'll one day benefit from Social Security, your client found a way to give his wife a $6,000 payroll payment so that she could contribute to Social Security so that she could one day receive the benefits to which she was not entitled," Merchan chided defense lawyer Nicholas Gravante.
Gravante had argued that Weisselberg's advanced age and public shaming should be taken into account by his client's request for leniency.
Each month makes a big difference when you're 75 years old," Gravante said. "He has already been punished tremendously by the disgrace he has brought not only on himself but on his wife, on his two sons and on his four grandchildren."
Weisselberg became emotional when it was his turn to address the court, his voice cracking as he spoke.
"I think the words expressed by Mr. Gravante expressed my thoughts and my feelings. It has been difficult," Weisselberg said, as he tried in vain to sway Merchan into easing up on his punishment.
Weisselberg was then handcuffed and taken to Rikers.The sentence handed down had been pre-arranged when the one-time senior adviser at former President Donald Trump's real estate company agreed to flip on his longtime employer.
Prosecutor Susan Hoffinger said she was satisfied with Weisselberg's "truthful testimony" against his former company, and told the court Tuesday he had "satisfied the conditions of his plea agreement."
His turncoat appearance on the witness stand at the Trump Org's fall trial helped convict the company of 17 criminal counts, including tax fraud, falsifying business records, conspiracy and related crimes. The company was set to be sentenced on Friday.
The prosecution's star witness had admitted to accepting more than $1.7 million in "off the books" compensation from the company in order to dodge taxes, and pleaded guilty to 15 tax evasion felonies.

⬇️ Top Picks for You ⬇️
Pro-Life Father Arrested by FBI Acquitted on Federal Charges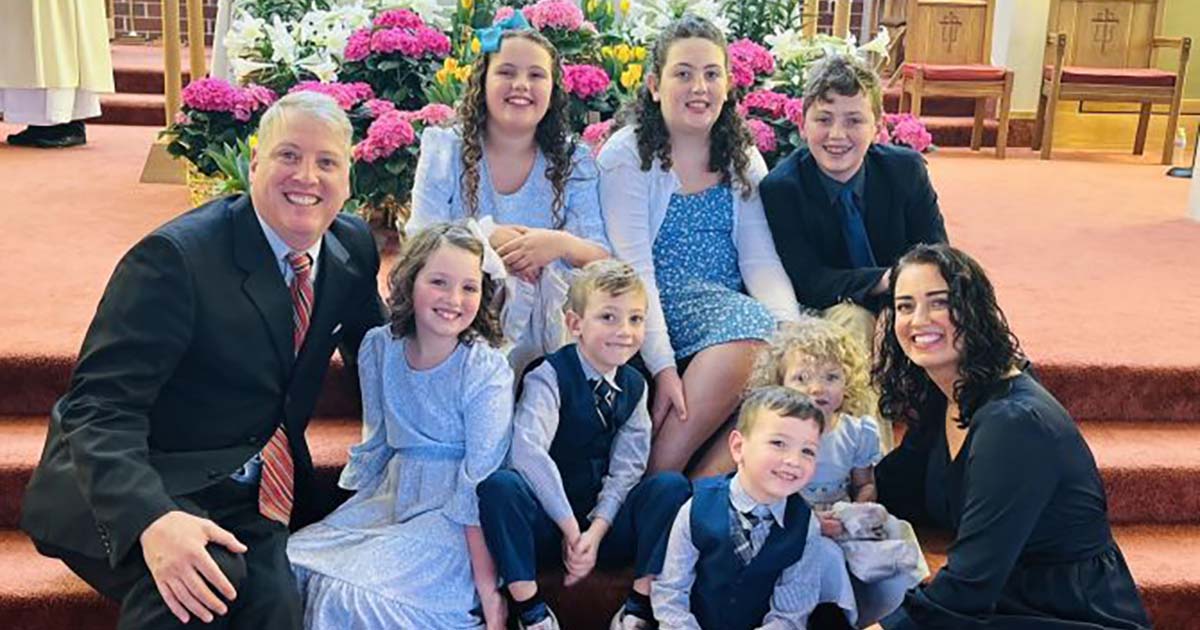 A Catholic pro-life activist facing 11 years in prison for allegedly violating a federal law prohibiting people from blocking others from entering an abortion clinic was acquitted on Monday following a week-long trial.
Mark Houck leads a nonprofit group that counsels women outside of abortion clinics in Philadelphia, Pennsylvania. He was providing sidewalk counseling when, the Department of Justice says, he assaulted an abortion escort twice "because he was a volunteer reproductive health care clinic escort."
"Assault is always a serious offense, and under the [Freedom of Access to Clinic Entrances] FACE Act, if the victim is targeted because of their association with a reproductive healthcare clinic, it is a federal crime," U.S. Attorney Jacqueline Romero said in a DOJ press release. "Our Office and the Department of Justice are committed to prosecuting crimes which threaten the safety and rights of all individuals."
The FACE Act makes it a federal crime to injure, intimidate, or interfere with anyone due to their status as a provider of reproductive health care.
Houck and his attorneys at the Thomas More Society argued, however, that this was "a political prosecution" meant to "send a message" to pro-life Americans.
"And what's clear from the Department of Justice at its highest levels, which is directing this case, [is] that they are trying to send a message to pro-life and people of faith: 'Don't mess with us,'" Thomas More Society vice president Peter Breen told Fox News. "They want to intimidate — they want to cause good people like Mark to stop praying and counseling at the abortion clinics of our country. And that's not going to happen."
Breen told the outlet that the case was thrown out of state court but revived by the Biden administration nearly a year after the incident. Further, Breen said, some 20 FBI agents raided Houck's home when they arrested him, treating him "as if he was a drug lord or a mafia boss."
"If he was truly a danger to the community, they wouldn't have waited a year to prosecute," Breen said. "Serious questions need to be asked of the attorney general. What was he thinking? Why did they do this obscene show of force against a peaceful pillar of the community?"
Houck's lawyers also argued that the DOJ's claim that the FACE Act protects anyone associated with an abortion clinic is inaccurate.
"The FACE Act was never intended to cover disputes between advocates on the public sidewalks outside of our nation's abortion clinics," Breen said in a statement earlier this month. "This new evidence shows clearly that Congress intended to limit the FACE Act to patients and staff working in the clinic, and not to take sides between pro-life and pro-choice counselors and escorts on the sidewalk. The Biden Department of Justice's prosecution of Mark Houck is pure harassment, meant solely to intimidate our nation's pro-life sidewalk counselors who provide vital resources to help pregnant women at risk for abortion."
Houck pleaded not guilty to the charges against him and testified at trial that he and the clinic escort, Bruce Love, had two altercations on the day in question. The first occurred while Houck was counseling two women crossing the street who left Planned Parenthood, Catholic News Agency reported. Love allegedly chased Houck about 100 feet in an attempt to stop him from counseling the women, Life News reported. Houck claimed that Love surprised and made contact with him, causing him to ask, "What are you doing?" and reflexively elbow the escort in the hip to move him out of the way. The prosecution argued that Houck elbowed Love unprovoked because of his status as a clinic escort.
After this, Houck said Love left the clinic and stood near Houck's 12-year-old son while taunting Houck Sr., saying, "You're hurting women. You don't care about women."
Houck said Love also repeatedly disparaged him to his son, who testified on Friday that Love stood about an arm's length away from him near the clinic.
"I moved away… because I was scared," the younger Houck testified, adding that Love told him, "Your dad's a bad person. Your dad's harassing women."
It was after Houck repeatedly told Love to stop harassing his son that Houck said he pushed Love away.
The jury deadlocked on Friday after two-and-a-half hours of deliberation, telling U.S. District Judge Gerald Pappert that they didn't think they could come to a conclusion given more time. Pappert sent the jury home but instructed them to return Monday morning and continue deliberations anyway.
On Monday, the jury acquitted Houck. Following the verdict, Breen released a statement condemning the Biden administration for pursuing his client.
"We are, of course, thrilled with the outcome," Breen said. "Mark and his family are now free of the cloud that the Biden administration threw upon them. We took on Goliath – the full might of the United States government – and won. The jury saw through and rejected the prosecution's discriminatory case, which was harassment from day one. This is a win for Mark and the entire pro-life movement. The Biden Department of Justice's intimidation against pro-life people and people of faith has been put in its place."