A Russian talk show host well-known for promulgating state-sponsored propaganda has publicly warned Tucker Carlson that his days may be numbered.
Vladimir Solovyov, whom the Daily Beast describes as "Russia's most prominent propagandist," said Thursday that Carlson was in danger — from the American establishment, not the Russians — for claiming that the U.S. would be at war with Russia before the end of 2024.
Solovyov referred to a recent interview Carlson did with former "Man Show" host Adam Corolla on the latter's eponymous podcast in which he claimed that America was unlikely to prevail in the "hot war between the U.S. and Russia in the next year" that he saw coming.
According to a translation of Thursday's "The Evening With Vladimir Solovyov" from the Daily Beast, Solovyov responded to that with: "Who says that? A dead man walking!"
"He sincerely believes that the next step after the accusations and the declaration of impeachment will be an assassination of Trump," the talk show host explained. "But this man, who is currently the most popular English-speaking journalist, signed his own death warrant!"
"I can't rule out that in the near future, as he is leaving Europe, there will either be an air crash or something will happen to the car in which he will be traveling, or he might eat something that he shouldn't, maybe his heart will suddenly stop!" Solovyov predicted. "If I were in his place, I would tell no one of my travel routes."
He also argued that Carlson's supposed long-standing desire to interview Russian President Vladimir Putin and stream the interview on X, the social media platform formerly known as Twitter.
"They will not forgive him for the fact that he strives to interview our president and post the footage on a platform that has no censorship," Solovyov said.
Who, exactly, "they" are was not made clear, as Carlson has a record of calling out people of any and all political stripes and Solovyov was not specific. He recently agreed with David Portnoy on camera that both President Joe Biden and former President Donald Trump are too old to hold the office of the presidency, a position unlikely to be popular with … well, just about anyone.
Earlier that day, Solovyon had interviewed Dimitri Simes, the former president and CEO of Washington foreign policy think tank The Center for the National Interest, who claimed he had tried to help Carlson land an interview with Putin.
Solovyon has also recently claimed that actor Steven Seagal was advocating for the interview to take place.
Solovyon's claim was also backed up by another Russian propagandist, RT editor-in-chief Margarita Simonyan, who also apparently wanted to see the interview happen.
"Tucker is doing a great job. By the way, he's really asking for an interview with Vladimir Putin," she said in April, according to Newsweek. "It would be great if someone hears this and gets this message to the president."
For his part, Solovyon believes — or at least claims to believe — that Carlson's prediction is accurate.
"We are on the verge of a global hot war! It's unavoidable because it benefits everyone!" he said, according to the Daily Beast's translation.
"These are the end times!" the talk-show host added in an apparent reference to biblical eschatology. "We should realize this."

⬇️ Top Picks for You ⬇️
Senate Democrats Authorize Supreme Court Ethics Subpoenas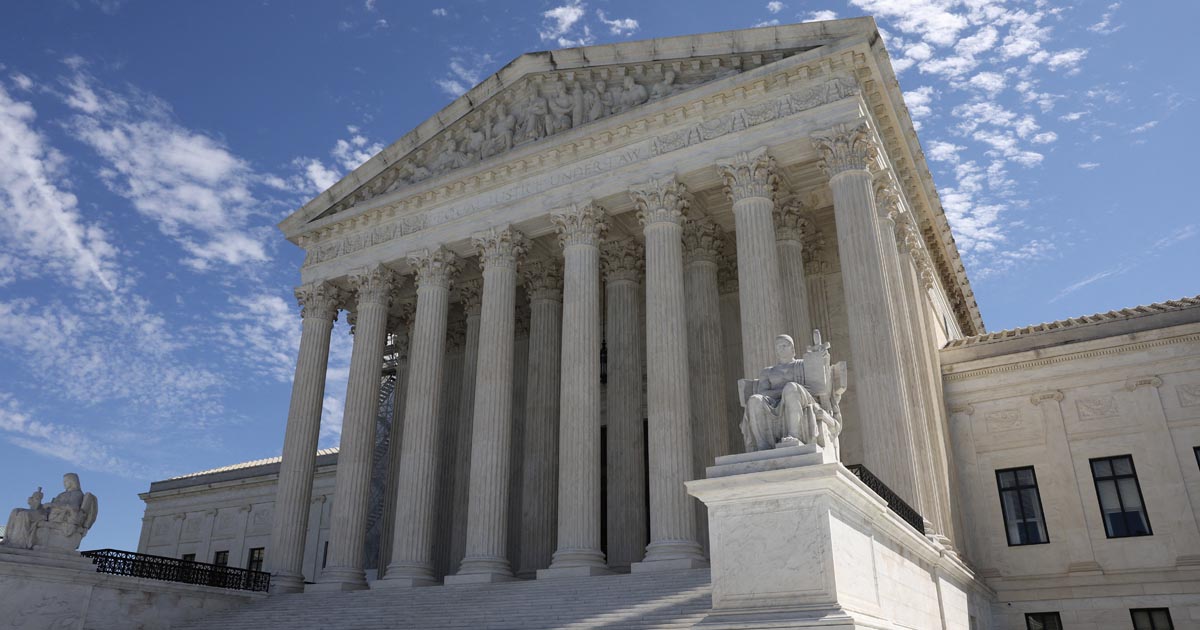 A Democratic-led U.S. Senate panel on Thursday authorized subpoenas to two influential conservatives – Harlan Crow and Leonard Leo – as part of an ethics inquiry spurred by reports of undisclosed largesse directed to some conservative Supreme Court justices.
The Judiciary Committee voted to authorize the subpoenas for Crow, a billionaire Republican donor and benefactor of conservative Justice Clarence Thomas, and Leo, a legal activist who was instrumental in compiling Republican former President Donald Trump's list of potential Supreme Court nominees.
Republican senators walked out of the contentious committee meeting in protest while Democrats cast votes. Some Republicans later questioned the vote's legitimacy, accusing Democrats of violating procedural rules.
"The subpoena clearly wasn't legal," Republican Senator John Kennedy, a committee member, said after the vote.
Senator Dick Durbin, the panel's chairman, said subpoenas were necessary due to the refusal by Crow and Leo for months to voluntarily comply with its previous requests for information. This included itemized lists of all gifts, transportation and lodging provided to any Supreme Court justice.
Durbin also renewed his criticism of a new code of conduct announced by the court on Nov. 13 and promised to continue to pursue the committee's ethics investigation.
"Without an enforcement mechanism, this code of conduct, while a step in a positive direction, cannot restore the public's faith in the court," Durbin said.
Senator Lindsey Graham, the committee's top Republican, told the meeting that Democrats were engaged in a "jihad" against the Supreme Court, whose 6-3 conservative majority has handed major defeats to liberals in recent years on matters including abortion, gun rights and student debt relief.
"When you say you don't want to destroy the Roberts Court, I don't believe you," Graham said, referring to the court under the leadership of conservative Chief Justice John Roberts. "I don't believe a word you're saying."
The committee vote authorized Durbin to issue the subpoenas, which he could do unilaterally, according to a Democratic committee staffer.
If the subpoena recipients fail to comply, Democrats would need 60 votes in the 100-seat Senate to initiate a civil enforcement action, meaning they would need the support of some Republicans. The Democrats also would have the option to make a referral to the U.S. Justice Department, which could choose to pursue criminal contempt proceedings against the subpoena recipients.
Lawyers for Leo and Crow in letters to the committee have criticized the committee's information requests as lacking a proper legal justification. Crow's lawyer had proposed turning over a narrower range of information but Democrats rebuffed that offer, according to the panel's Democratic members.
The news outlet ProPublica reported this year on Thomas's failure to disclose luxury trips and real estate transactions involving Crow, a Texas businessman.
The outlet also reported that Leo helped organize a luxury fishing trip in Alaska attended by conservative Justice Samuel Alito, who failed to disclose taking a private jet provided by billionaire hedge fund manager Paul Singer. Trump chose all three of his appointees to the court from lists of candidates that Leo played a key role in drawing up.
Thomas has said he believed the Crow-funded trips were "personal hospitality" and thus exempt from disclosure requirements, and that his omission of the real estate transaction was inadvertent.
Alito, regarding the flight, said that Singer had "allowed me to occupy what would have otherwise been an unoccupied seat."