Hundreds of thousands of once loyal Fox News viewers are leaving the network in droves following Tucker Carlson's firing.
Those viewers are apparently abandoning the network as they look for something fresh in his old time slot.
Fox drew 1.33 million viewers for hastily arranged replacement show Fox News Tonight hosted by Brian Kilmeade in Carlson's old 8pm slot on Wednesday night.
It put Fox firmly in second place to liberal network MSNBC's Chris Hayes, who had 1.38 million tune in Wednesday, in a competition Carlson used to easily dominate, the Nielsen ratings company said.
Carlson offered his own alternative to both Kilmeade and Hayes on Wednesday, posting a two-minute monologue on Twitter at 8pm. By Thursday night, that video has been viewed 70 million times, according to the social media site.
Fox's figures are down 56 percent from the 3.05 million viewers Carlson reached last Wednesday, Nielsen said.
Hayes spent around 15 minutes of his show talking about Tucker Carlson on his show and the fallout from his firing.
The discussion went into the culture at the right-wing network in the wake of Carlson's leaked texts with former Fox personality Gretchen Carlson (no relation) giving her views.
For all of 2022, Carlson averaged 3.03 million viewers, second only to Fox's 'The Five' as the most popular program on cable television.
Kilmeade had 1.7 million viewers on Tuesday and 2.59 million on Monday, when he told people who hadn't already heard the news that Carlson would no longer be appearing on the network.
Carlson had 2.65 million viewers on Friday for what he didn't know at the time would be his last show on Fox.
He was fired on Monday with no explanation given publicly, although there are no shortage of theories – including a former employee's lawsuit that cited a toxic work atmosphere at his show, offensive statements by Carlson that came out as part of the Dominion Voting Systems lawsuit against Fox and his embrace of political conspiracy theories about the January 6 insurrection.
In the Twitter clip Tucker posted online, which has been seen across the world, he spoke blisteringly of the people trying to 'silence' truth-tellers.
He said: 'The liars who have been trying to silence them shrink, and they become weaker. That's the iron law of the universe: true things prevail.'
The video was set live just after 8pm Eastern Time – the exact same time as his old Fox News time slot.
The ratings slump echoes what happened at Fox following the 2020 election, when many viewers angered by the network's crucial election night declaration that Joe Biden had won Arizona followed then-President Donald Trump's advice to seek alternatives.
That caused tremendous angst behind the scenes at Fox, which was illustrated in documents released as part of the Dominion case.
When asked for comment, Fox responded with a statement noting that Fox has been cable news' most-watched network for 21 years with its team 'trusted more by viewers than any other news source.'
In the wake of Carlson's firing, viewing at the conservative network Newsmax has shot up for Eric Bolling, who hosts a show in the same 8pm Eastern slot.
For example, Bolling had 510,000 viewers Wednesday night, compared to 168,000 on Wednesday a week ago, Nielsen said. On Tuesday, Bolling had 562,000 viewers, up from 122,000 the same day a week earlier.
The challenge for Newsmax will be making it last.
Fox surged again following Biden's inauguration as president, and Newsmax couldn't keep up the momentum.

⬇️ Top Picks for You ⬇️
Senate Democrats Authorize Supreme Court Ethics Subpoenas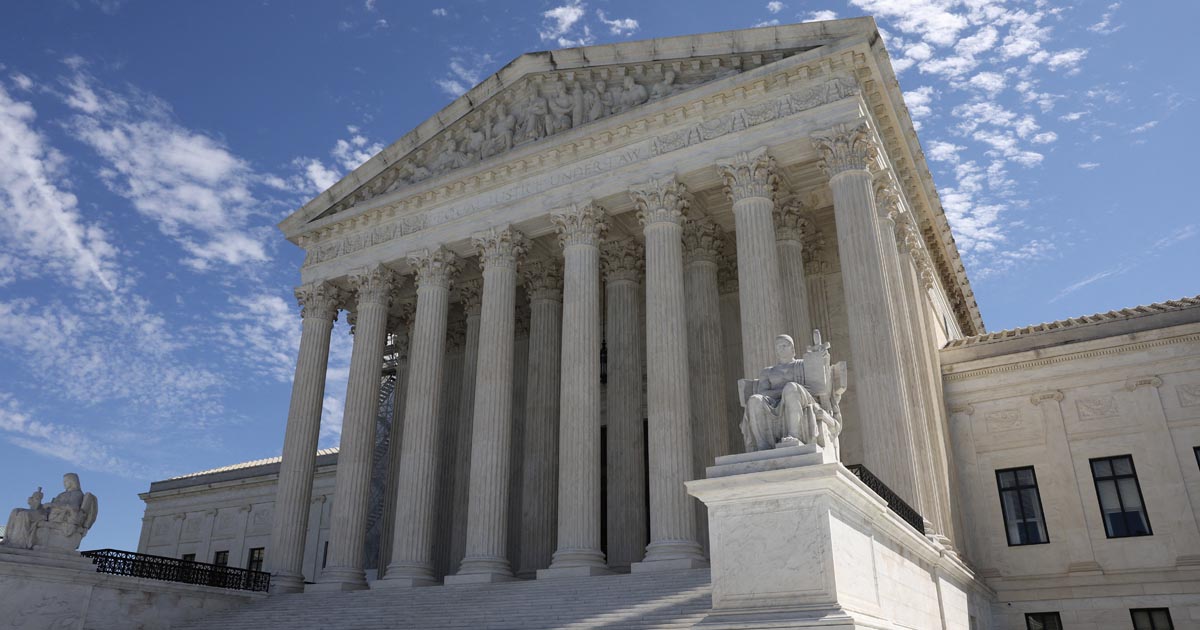 A Democratic-led U.S. Senate panel on Thursday authorized subpoenas to two influential conservatives – Harlan Crow and Leonard Leo – as part of an ethics inquiry spurred by reports of undisclosed largesse directed to some conservative Supreme Court justices.
The Judiciary Committee voted to authorize the subpoenas for Crow, a billionaire Republican donor and benefactor of conservative Justice Clarence Thomas, and Leo, a legal activist who was instrumental in compiling Republican former President Donald Trump's list of potential Supreme Court nominees.
Republican senators walked out of the contentious committee meeting in protest while Democrats cast votes. Some Republicans later questioned the vote's legitimacy, accusing Democrats of violating procedural rules.
"The subpoena clearly wasn't legal," Republican Senator John Kennedy, a committee member, said after the vote.
Senator Dick Durbin, the panel's chairman, said subpoenas were necessary due to the refusal by Crow and Leo for months to voluntarily comply with its previous requests for information. This included itemized lists of all gifts, transportation and lodging provided to any Supreme Court justice.
Durbin also renewed his criticism of a new code of conduct announced by the court on Nov. 13 and promised to continue to pursue the committee's ethics investigation.
"Without an enforcement mechanism, this code of conduct, while a step in a positive direction, cannot restore the public's faith in the court," Durbin said.
Senator Lindsey Graham, the committee's top Republican, told the meeting that Democrats were engaged in a "jihad" against the Supreme Court, whose 6-3 conservative majority has handed major defeats to liberals in recent years on matters including abortion, gun rights and student debt relief.
"When you say you don't want to destroy the Roberts Court, I don't believe you," Graham said, referring to the court under the leadership of conservative Chief Justice John Roberts. "I don't believe a word you're saying."
The committee vote authorized Durbin to issue the subpoenas, which he could do unilaterally, according to a Democratic committee staffer.
If the subpoena recipients fail to comply, Democrats would need 60 votes in the 100-seat Senate to initiate a civil enforcement action, meaning they would need the support of some Republicans. The Democrats also would have the option to make a referral to the U.S. Justice Department, which could choose to pursue criminal contempt proceedings against the subpoena recipients.
Lawyers for Leo and Crow in letters to the committee have criticized the committee's information requests as lacking a proper legal justification. Crow's lawyer had proposed turning over a narrower range of information but Democrats rebuffed that offer, according to the panel's Democratic members.
The news outlet ProPublica reported this year on Thomas's failure to disclose luxury trips and real estate transactions involving Crow, a Texas businessman.
The outlet also reported that Leo helped organize a luxury fishing trip in Alaska attended by conservative Justice Samuel Alito, who failed to disclose taking a private jet provided by billionaire hedge fund manager Paul Singer. Trump chose all three of his appointees to the court from lists of candidates that Leo played a key role in drawing up.
Thomas has said he believed the Crow-funded trips were "personal hospitality" and thus exempt from disclosure requirements, and that his omission of the real estate transaction was inadvertent.
Alito, regarding the flight, said that Singer had "allowed me to occupy what would have otherwise been an unoccupied seat."