As many as 80 per cent of flights leaving the UK are delayed following a 'huge failure' of the national air traffic control system – causing chaos for tens of thousands of holidaymakers on one of the busiest days of the year.
Britain's National Air Traffic Services (NATS) said it is experiencing 'technical issues' that have forced controllers to switch from an automatic system for landing and dispatching flights to a manual one.
'Flight plans are being input manually which means we cannot process them at the same volume, hence we have applied traffic flow restrictions,' NATS said. A spokesman told MailOnline there was 'nothing to suggest a cyber attack'.
The majority (78%) of flights leaving Heathrow are currently delayed, according to Flight Radar data from 1.45pm, compared to 74% at Gatwick, 81% at Manchester and 86% at Bristol.
According to analaysis carried out by Cirium, 232 flights have been cancelled departing UK airports so far today – equivalent to around 8% of all departures.
Meanwhile 271 flights have been cancelled arriving into UK airports so far today – equivalent to around 9% of all arrivals.
Britons returning from Tenerife told MailOnline they had been told to expect a wait of at least 12 hours.
Michele Robson, who used to work in air traffic control, said that it was 'unusual' for failures to last this long. As a result, 'nobody really knows at this point how long it's going to take,' she told BBC Radio 4.
Travel expert Simon Calder said the issue would cause 'misery' but added that holidaymakers should 'assume' their flight was operating normally unless they were told otherwise.
Contagion from the issue has already spread across Europe, causing delays for some flights leaving the Continent for the USA.
TV presenter Gabby Logan said she has been left stranded on the runway at Budapest Airport while returning from the World Athletics Championships. She wrote: 'After almost 3 weeks away from home I am hours from hugging my family. And have just been told UK airspace is shut. We could be here for 12 hours. So we sit on the plane and wait.'
NATS did not provide any further information about what caused it or how long it would take for UK airspace to return to normal.
Former air traffic controller Michele Robson told BBC Radio 4's World at One programme: 'There was a flight planning system failure this morning which affected both centres in the UK.'
Speaking from Jersey Airport while waiting to fly to London, she said: 'Now they have enough data for four hours for controllers to work normally. After that point, they have to go manual which means that they work at a much slower rate so they can handle far less aircraft.
'So it looks like there's been what they would call a zero rate put on, where it means that no aircraft can take off inbound to the UK or probably outbound. It would generally be them trying to land things that were already in the air.
'So at the moment, we're just sitting here with no definite takeoff time.'
The Liberal Democrats called on the Prime Minister to convene a Cobra meeting over the issue
Transport spokesperson Wera Hobhouse said: 'Rishi Sunak and his ministers need to get a grip on this issue urgently and hold a Cobra meeting.
'Millions of holidaymakers could be facing huge disruption in the coming days due to this fault and we can't risk this Government being missing in action yet again.
'Brits need to know that the Government is doing all it can to make sure people aren't hit with major delays and disruptions in the coming days.'

⬇️ Top Picks for You ⬇️
Senate Democrats Authorize Supreme Court Ethics Subpoenas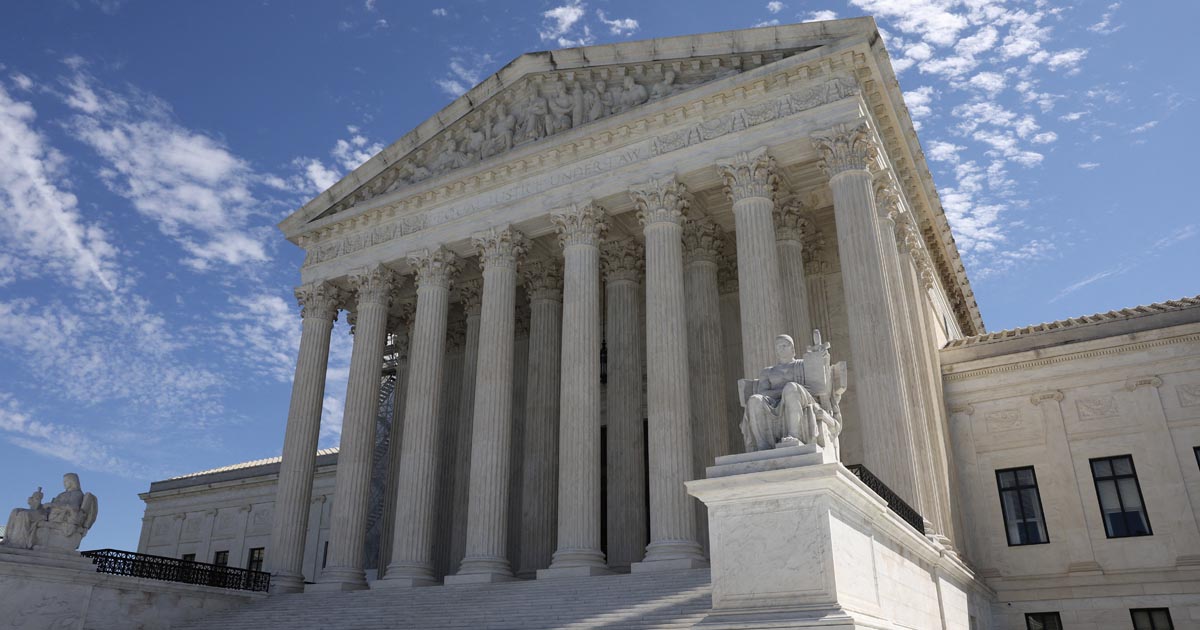 A Democratic-led U.S. Senate panel on Thursday authorized subpoenas to two influential conservatives – Harlan Crow and Leonard Leo – as part of an ethics inquiry spurred by reports of undisclosed largesse directed to some conservative Supreme Court justices.
The Judiciary Committee voted to authorize the subpoenas for Crow, a billionaire Republican donor and benefactor of conservative Justice Clarence Thomas, and Leo, a legal activist who was instrumental in compiling Republican former President Donald Trump's list of potential Supreme Court nominees.
Republican senators walked out of the contentious committee meeting in protest while Democrats cast votes. Some Republicans later questioned the vote's legitimacy, accusing Democrats of violating procedural rules.
"The subpoena clearly wasn't legal," Republican Senator John Kennedy, a committee member, said after the vote.
Senator Dick Durbin, the panel's chairman, said subpoenas were necessary due to the refusal by Crow and Leo for months to voluntarily comply with its previous requests for information. This included itemized lists of all gifts, transportation and lodging provided to any Supreme Court justice.
Durbin also renewed his criticism of a new code of conduct announced by the court on Nov. 13 and promised to continue to pursue the committee's ethics investigation.
"Without an enforcement mechanism, this code of conduct, while a step in a positive direction, cannot restore the public's faith in the court," Durbin said.
Senator Lindsey Graham, the committee's top Republican, told the meeting that Democrats were engaged in a "jihad" against the Supreme Court, whose 6-3 conservative majority has handed major defeats to liberals in recent years on matters including abortion, gun rights and student debt relief.
"When you say you don't want to destroy the Roberts Court, I don't believe you," Graham said, referring to the court under the leadership of conservative Chief Justice John Roberts. "I don't believe a word you're saying."
The committee vote authorized Durbin to issue the subpoenas, which he could do unilaterally, according to a Democratic committee staffer.
If the subpoena recipients fail to comply, Democrats would need 60 votes in the 100-seat Senate to initiate a civil enforcement action, meaning they would need the support of some Republicans. The Democrats also would have the option to make a referral to the U.S. Justice Department, which could choose to pursue criminal contempt proceedings against the subpoena recipients.
Lawyers for Leo and Crow in letters to the committee have criticized the committee's information requests as lacking a proper legal justification. Crow's lawyer had proposed turning over a narrower range of information but Democrats rebuffed that offer, according to the panel's Democratic members.
The news outlet ProPublica reported this year on Thomas's failure to disclose luxury trips and real estate transactions involving Crow, a Texas businessman.
The outlet also reported that Leo helped organize a luxury fishing trip in Alaska attended by conservative Justice Samuel Alito, who failed to disclose taking a private jet provided by billionaire hedge fund manager Paul Singer. Trump chose all three of his appointees to the court from lists of candidates that Leo played a key role in drawing up.
Thomas has said he believed the Crow-funded trips were "personal hospitality" and thus exempt from disclosure requirements, and that his omission of the real estate transaction was inadvertent.
Alito, regarding the flight, said that Singer had "allowed me to occupy what would have otherwise been an unoccupied seat."