WATCH: Marine Tears Up Recounting How His Suicide Bomber Warnings Were Ignored Minutes Before Kabul Blast
A U.S. Marine Corps sniper was moved to tears as he recounted how his warnings about a potential suicide bomber were ignored by leaders just minutes before the deadly blast at Kabul airport during the American withdrawal from Afghanistan.
Sgt. Tyler Vargas-Andrews, a Marine sniper who served in Afghanistan during the American withdrawal, recounted the ordeal in testimony before the House Foreign Affairs Committee Wednesday, telling members about the moment he and a friend were hit with a "flash and massive wave of pressure" after a suicide bomb detonated at Kabul airport on Aug. 26, 2021.
"I'm thrown 12 feet onto the ground but instantly knew what happened. I opened my eyes to Marines dead or unconscious and lying around me. A crowd of hundreds immediately vanished in front of me and my body was catastrophically wounded with 100 to 150 ball bearings now in it," Vargas-Andrews told the committee through tears.
Moments before the blast, he and his fellow Marines were providing security from a tower near the gate where the blast occurred. Armed with intelligence about a potential suicide bomber, Vargas-Andrews and those with him spotted an individual matching the suicide bomber's description. The Marines observed as the man engaged in suspicious behavior and sent urgent warnings to leaders asking for permission to engage the suspected bomber.
"Over the communication network we passed that there was a potential threat and that there an IED attack imminent, this was as serious as it could get. I request engagement authority while my team leader was ready on the M110 semi-automatic sniper system. The response, leadership did not have engagement authority for us, do not engage," Vargas-Andrews recounted.
The Marines asked for their battalion commandeer to come to the tower as psychological operations confirmed the individual met the description of the suspected bomber. They presented the commander their evidence while assuring him of the "ease of fire" on the suspect and asked for authority to shoot, but were never given permission.
"Plain and simple, we were ignored. Our expertise was disregarded, no one was held accountable for our safety," Vargas-Andrews said.
The team soon left their position on a mission to find allies on the ground among the crowd when they were hit with the suicide blast, which led to the deaths of 13 U.S. service members.
Vargas-Andrews, who was appearing in front of the committee in a personal capacity and not as a representative of the U.S. Marine Corps or the Department of Defense, is one of several individuals testifying about the chaotic final days of the U.S. war in Afghanistan.
"Nobody wanted my report post-blast. Even NCIS and the FBI failed to interview me."
The hearings are the first on the subject since Republicans took control of Congress earlier this year, with Rep. Cory Mills, R-Fla., telling Fox News Digital Tuesday that the proceedings will be aimed at providing the "transparency and accountability the American people deserve."
"I think these 13 Gold Star families deserve to know who was responsible for the loss of life. I think that the Americans who are left behind to perish without our own U.S. government's obligated duties to provide safety and security to them need to have transparency," Mills said. "We need to know where the decisions were being made, whether it was ignoring military strategy by the president. Whether it was failed strategies by both the DOD and the Department of State, whether it was not being properly carried out by the ground commanders… we get the necessary information to be able to take further steps and lessons learned."
Vargas-Andrews said he personally observed some of those failures, including slow processing speed by State Department personnel.
"The troops on the ground had to tirelessly work to control the crowds, day and night. The Department of State staff at HKIA (Hamid Karzai International Airport) would completely shut down processing Afghans every evening and into the morning, leaving ground forces with a nightmare," he said. "State was not prepared to be in HKIA."
Despite the disastrous events, the Marine testified that he was not asked to provide his report after the blast and stressed the need for accountability in the aftermath.
"Nobody wanted my report post-blast. Even NCIS and the FBI failed to interview me," Vargas-Andrews said.
"Our military members and our veterans deserve our best because that is what we give to America," he continued. "The withdrawal was a catastrophe in my opinion and there was an inexcusable lack of accountability and negligence. The 11 Marines, one sailor, and one solider who were murdered that day have not been answered for."

⬇️ Top Picks for You ⬇️
Senate Democrats Authorize Supreme Court Ethics Subpoenas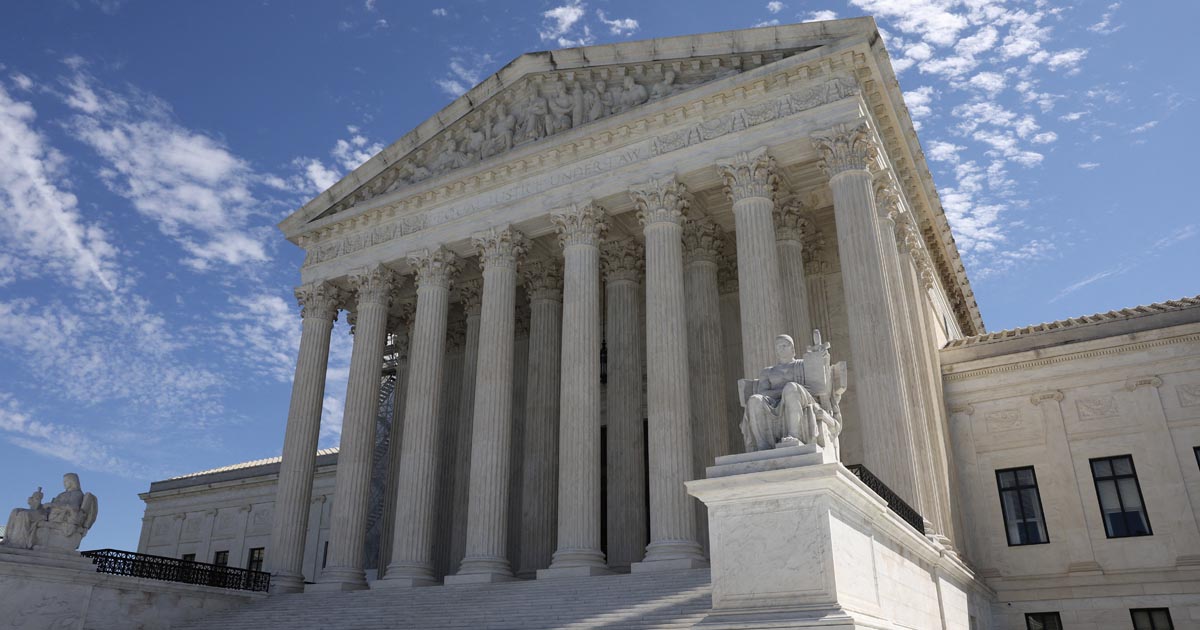 A Democratic-led U.S. Senate panel on Thursday authorized subpoenas to two influential conservatives – Harlan Crow and Leonard Leo – as part of an ethics inquiry spurred by reports of undisclosed largesse directed to some conservative Supreme Court justices.
The Judiciary Committee voted to authorize the subpoenas for Crow, a billionaire Republican donor and benefactor of conservative Justice Clarence Thomas, and Leo, a legal activist who was instrumental in compiling Republican former President Donald Trump's list of potential Supreme Court nominees.
Republican senators walked out of the contentious committee meeting in protest while Democrats cast votes. Some Republicans later questioned the vote's legitimacy, accusing Democrats of violating procedural rules.
"The subpoena clearly wasn't legal," Republican Senator John Kennedy, a committee member, said after the vote.
Senator Dick Durbin, the panel's chairman, said subpoenas were necessary due to the refusal by Crow and Leo for months to voluntarily comply with its previous requests for information. This included itemized lists of all gifts, transportation and lodging provided to any Supreme Court justice.
Durbin also renewed his criticism of a new code of conduct announced by the court on Nov. 13 and promised to continue to pursue the committee's ethics investigation.
"Without an enforcement mechanism, this code of conduct, while a step in a positive direction, cannot restore the public's faith in the court," Durbin said.
Senator Lindsey Graham, the committee's top Republican, told the meeting that Democrats were engaged in a "jihad" against the Supreme Court, whose 6-3 conservative majority has handed major defeats to liberals in recent years on matters including abortion, gun rights and student debt relief.
"When you say you don't want to destroy the Roberts Court, I don't believe you," Graham said, referring to the court under the leadership of conservative Chief Justice John Roberts. "I don't believe a word you're saying."
The committee vote authorized Durbin to issue the subpoenas, which he could do unilaterally, according to a Democratic committee staffer.
If the subpoena recipients fail to comply, Democrats would need 60 votes in the 100-seat Senate to initiate a civil enforcement action, meaning they would need the support of some Republicans. The Democrats also would have the option to make a referral to the U.S. Justice Department, which could choose to pursue criminal contempt proceedings against the subpoena recipients.
Lawyers for Leo and Crow in letters to the committee have criticized the committee's information requests as lacking a proper legal justification. Crow's lawyer had proposed turning over a narrower range of information but Democrats rebuffed that offer, according to the panel's Democratic members.
The news outlet ProPublica reported this year on Thomas's failure to disclose luxury trips and real estate transactions involving Crow, a Texas businessman.
The outlet also reported that Leo helped organize a luxury fishing trip in Alaska attended by conservative Justice Samuel Alito, who failed to disclose taking a private jet provided by billionaire hedge fund manager Paul Singer. Trump chose all three of his appointees to the court from lists of candidates that Leo played a key role in drawing up.
Thomas has said he believed the Crow-funded trips were "personal hospitality" and thus exempt from disclosure requirements, and that his omission of the real estate transaction was inadvertent.
Alito, regarding the flight, said that Singer had "allowed me to occupy what would have otherwise been an unoccupied seat."