On Wednesday, Rebel News reporters confronted Pfizer CEO Albert Bourla at the World Economic Forum (WEF) annual conference in Davos, Switzerland, about his unsafe and ineffective experimental mRNA shots.
Journalist and publisher at Rebel News Canada Ezra Levant and chief correspondent at Rebel News Australia Avi Yemini put Albert Bourla through a grueling questioning that the mainstream media refuse to ask.
This is the same guy who said people who dare 'spread misinformation' about Covid vaccines are "criminals." Bourla said people who circulate misinformation about Covid jabs and dare speak ill of his product are "criminals."
"Avi Yemini and I were standing on the street at the World Economic Forum in Davos, Switzerland, when we spotted Albert Bourla, the CEO of Pfizer, walking by," Levant wrote.
"It was the moment we were waiting for: one of the most hated men in the world going for a leisurely stroll because he assumed he was amongst friends. After all, in the three years since the pandemic began, have you ever seen a journalist ask him a tough question?" he added.
Levant continued, "I walked right up to him and started asking him the questions that millions of people have surely been wondering for years. And a moment later, Avi joined in, making it a sort of walking press conference. And Bourla couldn't answer a single question."
Levant wrote on his Twitter account, "Albert Bourla, the CEO of Pfizer, has never had an unscripted media interview in his life. Until today. We asked him 29 questions. And he could answer none of them."
Below is the excerpt:
Levant: Mr. Bourla, can I ask you when did you know that the vaccines didn't stop transmission? How long did you know that without saying it publicly? We now know that the vaccines didn't stop transmission, but why did you keep it secret? You said it was 100% effective, then 90%, then 80%, then 70%. But we now know that the vaccines do not stop transmission. Why did you keep that secret?
Bourla: Have a nice day
Levant: I won't have a nice day until I know the answer. Why did you keep it a secret that your vaccine did not stop transmission?
Yemini: Is it time to apologize to the world, sir? To give refunds back to the countries that poured all their money into your vaccine that doesn't work, your ineffective vaccine? Are you not ashamed of what you've done in the last couple of years?
Levant: Do you have apologies to the public, sir?
Yemini: Are you proud of it? You've made millions on the backs of people's entire livelihoods. How does that feel to walk the streets as a millionaire? On the backs of the regular person at home in Australia, in England, and Canada?
Levant: What do you think about on your yacht, sir? What do you think about on your private jet? Are you worried about product liability? Are you worried about myocarditis? What do you have to say about young men dropping dead of heart attacks every day? Why won't you answer these basic questions?
Yemini: Do you think you should be charged criminally for some of the criminal behavior you've obviously been a part of?
Levant: How much money have you personally made off the vaccine?
Yemini: How many boosters do you think it'll take for you to be happy enough with your earnings?
Levant: Who did you meet with here in secret? Will you disclose who you met with? Who did you pay commissions to? In the past, Pfizer has paid $2.3 billion in fines for deceptive marketing. Have you engaged in that same conduct again? Are you under investigation like you were before for your deceptive marketing?
Yemini: If any other product in the world doesn't work as promised, you get a refund. Should you not refund to countries that laid out billions for your ineffective vaccine?
Levant: Are you used to only sympathetic media? So you don't know how to answer any questions.
Yemini: Shame on you.
Levant: Shame on you.
Watch the explosive video below:
WE CAUGHT HIM! Watch what happened when @ezralevant & @OzraeliAvi spotted Albert Bourla, the CEO of Pfizer, on the street in Davos today.

We finally asked him all the questions the mainstream media refuses to ask.

Story: https://t.co/eIp37FWNtz

SUPPORT: https://t.co/aJiaQfYNuD pic.twitter.com/6jSVAzCB0d

— Rebel News (@RebelNewsOnline) January 18, 2023

⬇️ Top Picks for You ⬇️
Trump Indicted in Classified Docs Probe — Here's Everything We Know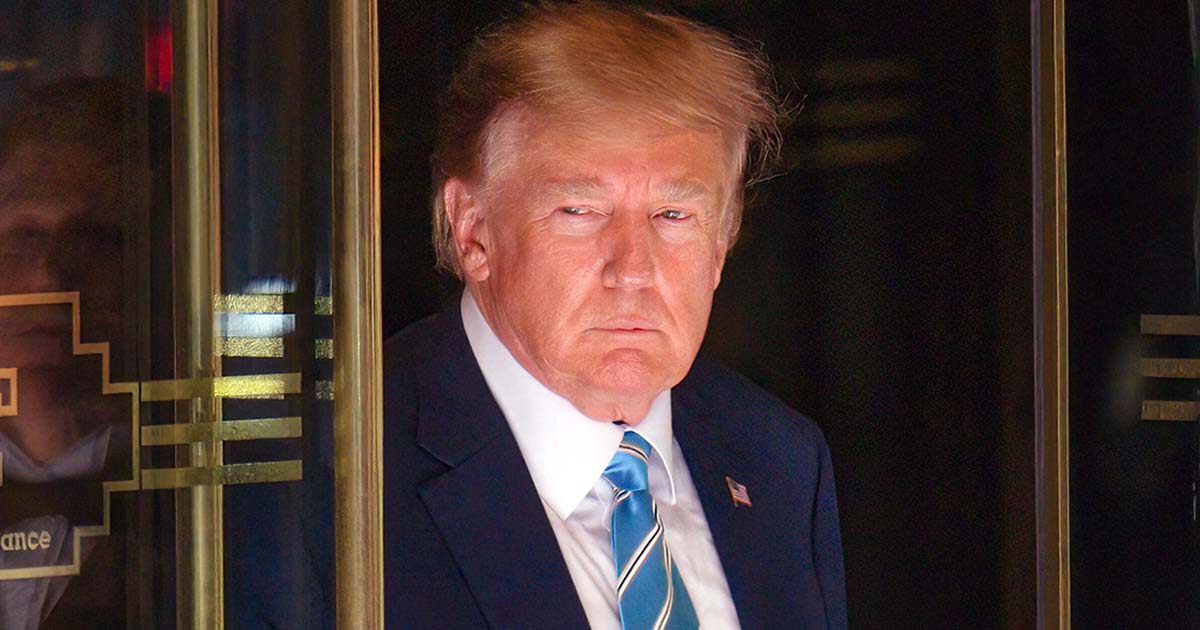 Former President Donald Trump said Thursday that his legal team has been told he's been indicted in an investigation into his handling of classified documents. Trump has been summoned to appear in federal court in Miami on Tuesday afternoon.
TRUMP STATEMENT:
The corrupt Biden Administration has informed my attorneys that I have been Indicted, seemingly over the Boxes Hoax, even though Joe Biden has 1850 Boxes at the University of Delaware, additional Boxes in Chinatown, D.C., with even more Boxes at the University of Pennsylvania, and documents strewn all over his garage floor where he parks his Corvette, and which is "secured" by only a garage door that is paper thin, and open much of the time.
I have been summoned to appear at the Federal Courthouse in Miami on Tuesday, at 3 PM. I never thought it possible that such a thing could happen to a former President of the United States, who received far more votes than any sitting President in the History of our Country, and is currently leading, by far, all Candidates, both Democrat and Republican, in Polls of the 2024 Presidential Election. I AM AN INNOCENT MAN!
This is indeed a DARK DAY for the United States of America. We are a Country in serious and rapid Decline, but together we will Make America Great Again!
7 CHARGES:
Trump has been charged with seven counts in the indictment, according to another source familiar with the matter.
"We're learning from our sources that there appears to be at least seven counts here. This ranges from everything from the willful retention of national defense information to conspiracy to a scheme to conceal to false statements and representations," ABC News' Katherine Faulders reported during a special report on the network.
MEDIA SWARMS MIAMI COURTHOUSE
Earlier today, dozens of out-of-town reporters, photographers and TV camera crews gathered in front of the downtown federal courthouse in hopes of getting a morsel of news from a secret grand jury which has been reviewing evidence in the Justice Department's probe into Trump's handling of classified materials at his Mar-a-Lago estate in Palm Beach.
THE BACKSTORY:
Special counsel Jack Smith has been overseeing the investigation into Trump's handling of classified documents since he was appointed to the role in November.
Trump's attorneys met earlier this week with Justice Department officials, including Smith. Experts widely viewed the meeting as a sign that Smith's investigation was winding down.
On May 6, 2021, the National Archives first alerted Trump that it was seeking approximately two dozen boxes of records be returned to it as required by the Presidential Records Act. The National Archives warned Trump in late 2021 that they could escalate the issue to prosecutors or Congress if he continued to refuse to hand over the documents. He was also warned by former Trump White House lawyer Eric Herschmann that he could face serious legal jeopardy if he did not comply.
In January 2022, about 15 of the boxes were returned, at which time officials discovered there were hundreds of pages of classified material in the boxes. Federal law enforcement was notified of the discovery and later came to believe that there were more materials that had not been turned over, and a criminal investigation was subsequently launched.
In May 2022, a federal grand jury issued a subpoena seeking additional classified documents and, a few weeks later, the DOJ visited Mar-a-Lago and Trump's legal team signed a written statement claiming that all the classified material had been returned. Over the course of the summer, investigators interviewed members of Trump's staff and subpoenaed surveillance footage from the property.
On August 8, the FBI raided Mar-a-Lago recovered 27 boxes, 11 of which contained classified documents. Four sets were marked "Top Secret," the highest level of classification the government can give information; three were marked "Secret," the second-highest level, while another three were marked "Confidential," the lowest classification level.  The remaining set was marked "Various classified/TS/SCI documents," which is the abbreviation for "top secret/sensitive compartmented information," a special category meant to protect the nation's most important secrets — which if revealed publicly would harm US interests.