Video posted to social media shows the moment a nasty fight broke out between a group of uniformed Marines and civilians outside a Texas nightclub over the weekend.
The footage appears to show the groups outside the Voodoo Room on the historic Sixth Street of Austin's entertainment district.
The altercation seems to start when one woman grabs a phone out of the hands of another and a Marine tries to intervene.
Then, a man in a white long-sleeve shirt attempts to throw a punch at a different Marine and misses, as a group of his fellow military men rush to his defense.
While some Marines try to separate the men as they curse at each other, tensions seem to escalate and an all-out brawl begins.
The civilians and Marines exchange blows and several are knocked to the ground as Austin Police and Texas Highway Patrol officers start to break up the fight.
Bystanders cheered on the Marines, who appeared to far outnumber the civilians in the quarrel.
One man is heard chanting, 'USA! USA!' as officers work to break up the fight.
At least one man is seen being detained on the video. By the end of the video mounted police arrive and sirens are heard off camera.
In July, the Austin Police and Texas Department of Public Safety resumed a partnership to increase the police presence and deter crime on the popular downtown bar street.
Many people reposted the video on social media and Twitter users shared their thoughts on the altercation.
'This is why no one should be on 6th Street.. it's chaos & no longer protected by law enforcement unless @TxDPS or military men happen to be in the area,' user Brandi said.
A poster named Dr. Waitman W. Beorn said, 'I'm not the Marines' biggest fan, but…punching one of them when there is a massive crowd of them there is a very bad idea.'
Home to The University of Texas at Austin, which is ranked number nine in the country and number one in the state for public universities according to U.S. News & World Report, the city is a very popular spot for young people.
The Texas capital is projected to become one of the most populous cities in the country in 2100 based on current migration patterns.
A forecast predicts Austin will see its population grow 10-fold from the current 2.3 million to almost 23 million by that time.
One recent study by Bankrate placed Austin as the best city to start a career, thanks to its burgeoning job market and quality of life.
However, downtown Austin business told CBS Austin that rising crime and homelessness is impacting public safety in the area.

⬇️ Top Picks for You ⬇️
Senate Democrats Authorize Supreme Court Ethics Subpoenas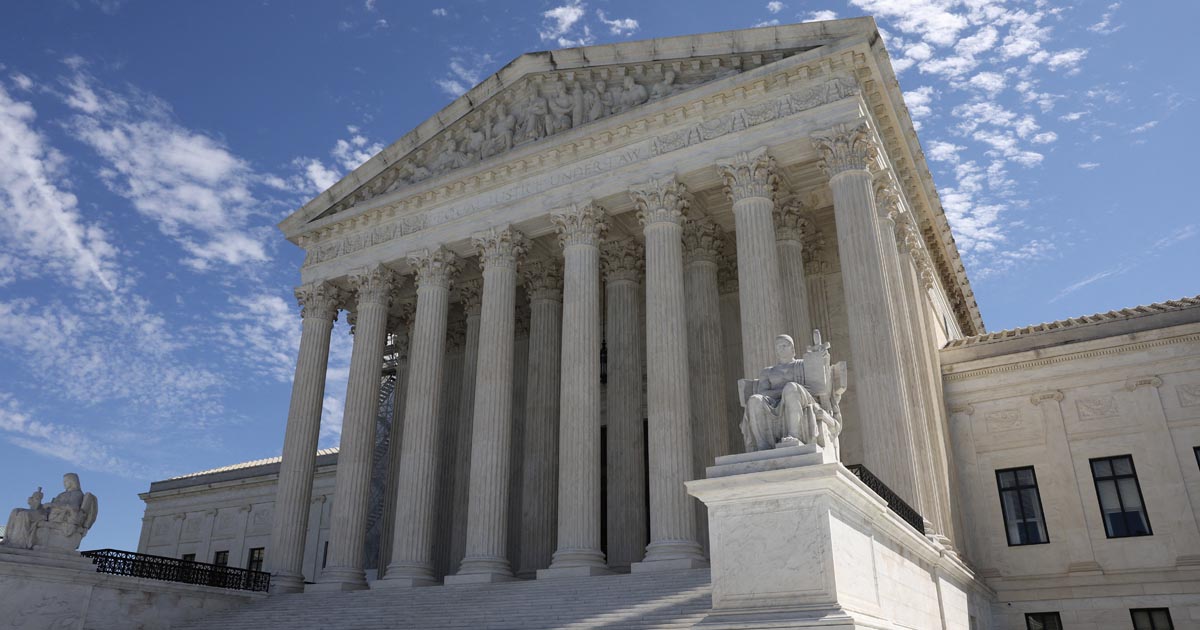 A Democratic-led U.S. Senate panel on Thursday authorized subpoenas to two influential conservatives – Harlan Crow and Leonard Leo – as part of an ethics inquiry spurred by reports of undisclosed largesse directed to some conservative Supreme Court justices.
The Judiciary Committee voted to authorize the subpoenas for Crow, a billionaire Republican donor and benefactor of conservative Justice Clarence Thomas, and Leo, a legal activist who was instrumental in compiling Republican former President Donald Trump's list of potential Supreme Court nominees.
Republican senators walked out of the contentious committee meeting in protest while Democrats cast votes. Some Republicans later questioned the vote's legitimacy, accusing Democrats of violating procedural rules.
"The subpoena clearly wasn't legal," Republican Senator John Kennedy, a committee member, said after the vote.
Senator Dick Durbin, the panel's chairman, said subpoenas were necessary due to the refusal by Crow and Leo for months to voluntarily comply with its previous requests for information. This included itemized lists of all gifts, transportation and lodging provided to any Supreme Court justice.
Durbin also renewed his criticism of a new code of conduct announced by the court on Nov. 13 and promised to continue to pursue the committee's ethics investigation.
"Without an enforcement mechanism, this code of conduct, while a step in a positive direction, cannot restore the public's faith in the court," Durbin said.
Senator Lindsey Graham, the committee's top Republican, told the meeting that Democrats were engaged in a "jihad" against the Supreme Court, whose 6-3 conservative majority has handed major defeats to liberals in recent years on matters including abortion, gun rights and student debt relief.
"When you say you don't want to destroy the Roberts Court, I don't believe you," Graham said, referring to the court under the leadership of conservative Chief Justice John Roberts. "I don't believe a word you're saying."
The committee vote authorized Durbin to issue the subpoenas, which he could do unilaterally, according to a Democratic committee staffer.
If the subpoena recipients fail to comply, Democrats would need 60 votes in the 100-seat Senate to initiate a civil enforcement action, meaning they would need the support of some Republicans. The Democrats also would have the option to make a referral to the U.S. Justice Department, which could choose to pursue criminal contempt proceedings against the subpoena recipients.
Lawyers for Leo and Crow in letters to the committee have criticized the committee's information requests as lacking a proper legal justification. Crow's lawyer had proposed turning over a narrower range of information but Democrats rebuffed that offer, according to the panel's Democratic members.
The news outlet ProPublica reported this year on Thomas's failure to disclose luxury trips and real estate transactions involving Crow, a Texas businessman.
The outlet also reported that Leo helped organize a luxury fishing trip in Alaska attended by conservative Justice Samuel Alito, who failed to disclose taking a private jet provided by billionaire hedge fund manager Paul Singer. Trump chose all three of his appointees to the court from lists of candidates that Leo played a key role in drawing up.
Thomas has said he believed the Crow-funded trips were "personal hospitality" and thus exempt from disclosure requirements, and that his omission of the real estate transaction was inadvertent.
Alito, regarding the flight, said that Singer had "allowed me to occupy what would have otherwise been an unoccupied seat."