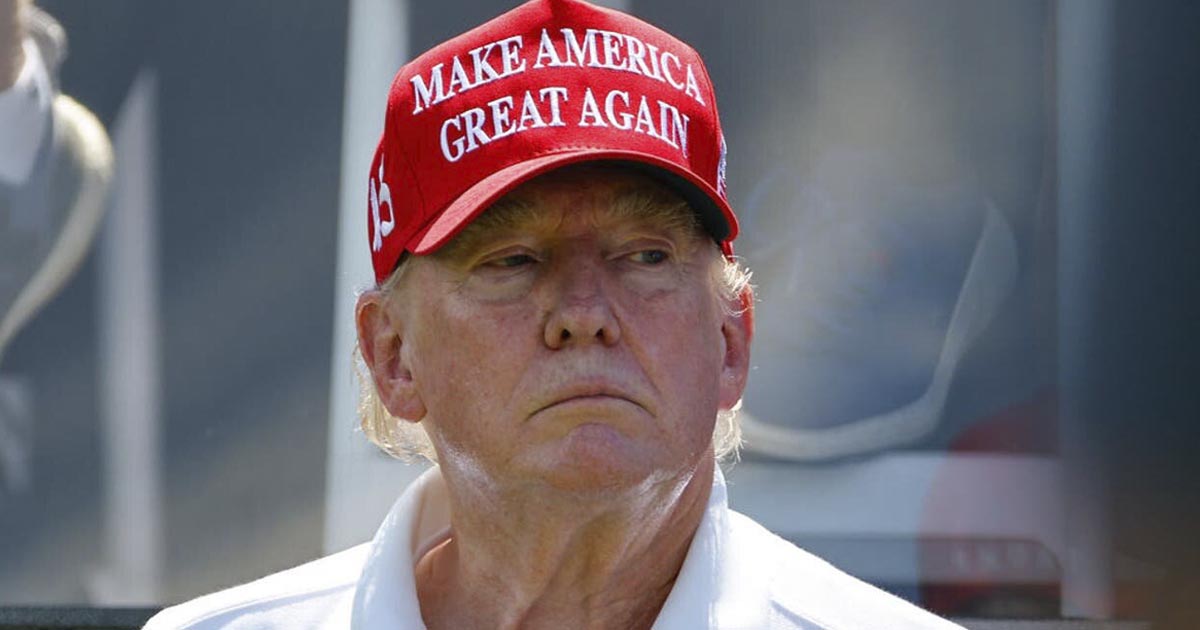 Will Arizona Be Next State to Indict Trump? Katie Hobbs Wants Dr. Kelli Ward to Face Criminal Charges
Arizona could be the next state to indict former president Donald Trump.
It's a move two Arizona governors anticipate will likely happen.
Arizona's fake electors, including former Arizona GOP chair, Kelli Ward, and state lawmakers Anthony Kern and Jake Hoffman, signed false electoral college documents declaring Trump the winner of the 2020 election.
Arizona's Attorney General is currently investigating, and Governor Katie Hobbs says she hopes to see Arizona's fake electors face criminal charges.
"Absolutely. I have been an advocate for holding folks involved in trying to overturn the will of the voters in the 2020 election accountable, and this is part of that," Hobbs said.
Arizona is mentioned several times in Georgia's indictment as Trump and his allies reportedly contacted lawmakers to get them to overturn election results in his favor.
Fake electors in Georgia and Michigan are now facing several felony counts, including making false statements, conspiracy, and corruption charges.
"Accountability is critical. I don't think we're going to change directions until there's accountability at the top level," Hobbs said. "I think it should move forward and play out in the legal process."
Hobbs' Republican predecessors also weighed in.
"I do. I do believe our attorney general is going to move forward on some kind of disciplinary action," Former Arizona Gov. Jan Brewer said.
Former Arizona Gov. Doug Ducey said, "I am concerned about continuing indictments. I think we're on number four. I'm concerned about how this is going to affect the electorate, the respect for the rule of law, and equal justice."
On Aug. 16, Arizona Attorney General Kris Mayes confirmed that there is an investigation into the fake electors in Arizona.
"We are investigating the fake electors," said Mayes. "We are doing a thorough and professional investigation. We will do it on our timetable, as justice demands."
Among those who allegedly took part in the fake electors scheme in Arizona are former Arizona GOP Chair Kelly Ward, Ward's husband, and current State Senators Anthony Kern and Jake Hoffman.
"In Michigan and potentially in Arizona, those charges are forgery, conspiracy to commit forgery, election fraud, and other charges around the scheme to keep Trump in office despite losing the election, specifically here in Arizona," said Barry Markson with Markson Mediation. "These people who supported Trump got together and created their own separate fake electors, and sent that to Congress and the National Archive as if it was real."

⬇️ Top Picks for You ⬇️
Senate Democrats Authorize Supreme Court Ethics Subpoenas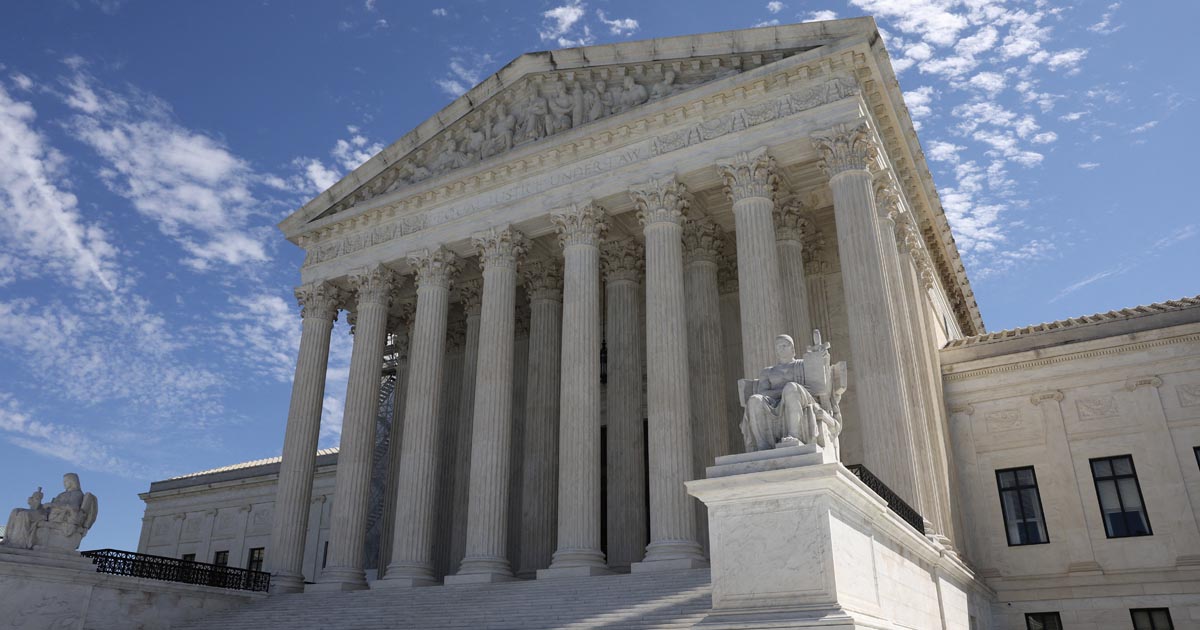 A Democratic-led U.S. Senate panel on Thursday authorized subpoenas to two influential conservatives – Harlan Crow and Leonard Leo – as part of an ethics inquiry spurred by reports of undisclosed largesse directed to some conservative Supreme Court justices.
The Judiciary Committee voted to authorize the subpoenas for Crow, a billionaire Republican donor and benefactor of conservative Justice Clarence Thomas, and Leo, a legal activist who was instrumental in compiling Republican former President Donald Trump's list of potential Supreme Court nominees.
Republican senators walked out of the contentious committee meeting in protest while Democrats cast votes. Some Republicans later questioned the vote's legitimacy, accusing Democrats of violating procedural rules.
"The subpoena clearly wasn't legal," Republican Senator John Kennedy, a committee member, said after the vote.
Senator Dick Durbin, the panel's chairman, said subpoenas were necessary due to the refusal by Crow and Leo for months to voluntarily comply with its previous requests for information. This included itemized lists of all gifts, transportation and lodging provided to any Supreme Court justice.
Durbin also renewed his criticism of a new code of conduct announced by the court on Nov. 13 and promised to continue to pursue the committee's ethics investigation.
"Without an enforcement mechanism, this code of conduct, while a step in a positive direction, cannot restore the public's faith in the court," Durbin said.
Senator Lindsey Graham, the committee's top Republican, told the meeting that Democrats were engaged in a "jihad" against the Supreme Court, whose 6-3 conservative majority has handed major defeats to liberals in recent years on matters including abortion, gun rights and student debt relief.
"When you say you don't want to destroy the Roberts Court, I don't believe you," Graham said, referring to the court under the leadership of conservative Chief Justice John Roberts. "I don't believe a word you're saying."
The committee vote authorized Durbin to issue the subpoenas, which he could do unilaterally, according to a Democratic committee staffer.
If the subpoena recipients fail to comply, Democrats would need 60 votes in the 100-seat Senate to initiate a civil enforcement action, meaning they would need the support of some Republicans. The Democrats also would have the option to make a referral to the U.S. Justice Department, which could choose to pursue criminal contempt proceedings against the subpoena recipients.
Lawyers for Leo and Crow in letters to the committee have criticized the committee's information requests as lacking a proper legal justification. Crow's lawyer had proposed turning over a narrower range of information but Democrats rebuffed that offer, according to the panel's Democratic members.
The news outlet ProPublica reported this year on Thomas's failure to disclose luxury trips and real estate transactions involving Crow, a Texas businessman.
The outlet also reported that Leo helped organize a luxury fishing trip in Alaska attended by conservative Justice Samuel Alito, who failed to disclose taking a private jet provided by billionaire hedge fund manager Paul Singer. Trump chose all three of his appointees to the court from lists of candidates that Leo played a key role in drawing up.
Thomas has said he believed the Crow-funded trips were "personal hospitality" and thus exempt from disclosure requirements, and that his omission of the real estate transaction was inadvertent.
Alito, regarding the flight, said that Singer had "allowed me to occupy what would have otherwise been an unoccupied seat."