Bill Gates's private office reportedly asked some female job candidates about their sexual histories — including what kind of pornography they liked, whether they ever had extramarital affairs and even if they had nude pictures of themselves on their phones.
During Gates's extensive screening process, a security firm also asked some women if they ever "danced for dollars," sources told The Wall Street Journal.
Another candidate told the outlet that she was asked whether she had ever contracted a sexually transmitted disease.
It was unclear if any male candidates were asked similarly personal questions during the hiring process for Gates's private office, called Gates Ventures, and none interviewed by The Journal said they had.
A spokeswoman for Gates Ventures said she hadn't heard about such questions being asked during the background checks, which were conducted by third-party contractor Concentric Advisors.
The firm bills itself as "family office security" for "high-net-worth clients" on its website.
Gates, with a net worth of $132 billion, is the No. 4 richest person in the world, per the Bloomberg Billionaires Index.
The risk-management firm also touts that it has several former CIA and FBI agents on its staff.
Its headquarters are also located in the same lakefront office park in Kirkland, Wash., as Gates Ventures, according to The Journal.
These interviews were reportedly conducted in recent years, and Concentric's interviewers were believed to be finding any information that could be used to compromise or blackmail individuals working so closely to Gates, the outlet reported.
"This line of questioning would be unacceptable and a violation of Gates Ventures' agreement with the contractor," the spokeswoman told The Journal.
Representatives for Concentric did not immediately respond to The Post's request for comment.
The Gates spokeswoman said Gates Ventures abides by industry standards during pre-employment screenings for both men and women, according to The Journal.
She added that all vendors are required to operate in compliance with state and federal laws.
"We have never received information from any vendor or interviewee in our 15+ year history that inappropriate questions were asked during the screening process," she said in a statement to The Journal.
"We can confirm, that after a comprehensive review of our records, no employment offer has ever been rescinded based on information of this nature," the spokeswoman added.
The Post has reached out to Gates Ventures — which was known as bgC3 until 2018 — for comment.
Concentric boss Mike LeFever echoed the sentiment, telling The Journal that the company provides industry-standard background checks that are identical no matter a person's gender.
When asked by The Journal on whether questions about sexual or medical histories comply with pre-employment screening laws, a spokesman for Concentric denied that it asks such questions, though the information can be volunteered by job candidates.
The spokesman added that Concentric does not provide hiring recommendations, only conducts security screenings.
However, job candidates for the Microsoft co-founder's private office said they were asked about personal information, and didn't volunteer it.
They also said they were told their employment offers were conditional on passing the assessment during which they were asked about sensitive information, according to The Journal.
Documents reviewed by The Journal also reportedly dispute Concentric's characterization, and show that the screening process wasn't for employment purposes.
A consent form showed that a behavioral assessment conducted by Concentric would be used to "assess sustainability for employment" by Gates Ventures, and would include drug, alcohol, medical and psychiatric history as it relates to the job.
The form, which was signed by the candidate, gave Concentric permission to disclose the results to Gates Ventures officials, including "highly sensitive information," The Journal reported.
The document also said it "does not allow for the re-disclosure of sexually transmitted diseases," according to the outlet.
Carol Miaskoff, legal counsel of the federal Equal Employment Opportunity Commission, said "there's not a black letter law prohibition on asking questions related to sex," though "getting the information and taking some adverse action with that information" could be cause for legal action.
Meanwhile, any questions about a job candidate's health or psychiatric history during the hiring process "is just flat out prohibited by the federal Americans With Disabilities Act," Miaskoff told The Journal.
Questions related to past illegal drug use could also violate this law, she added, as it could reveal an addition, which is considered a disability under the legislation.
Some people at Gates Ventures told The Journal that they hadn't undergone such questioning, while some female workers said they were asked about their sexual histories.

⬇️ Top Picks for You ⬇️
Senate Democrats Authorize Supreme Court Ethics Subpoenas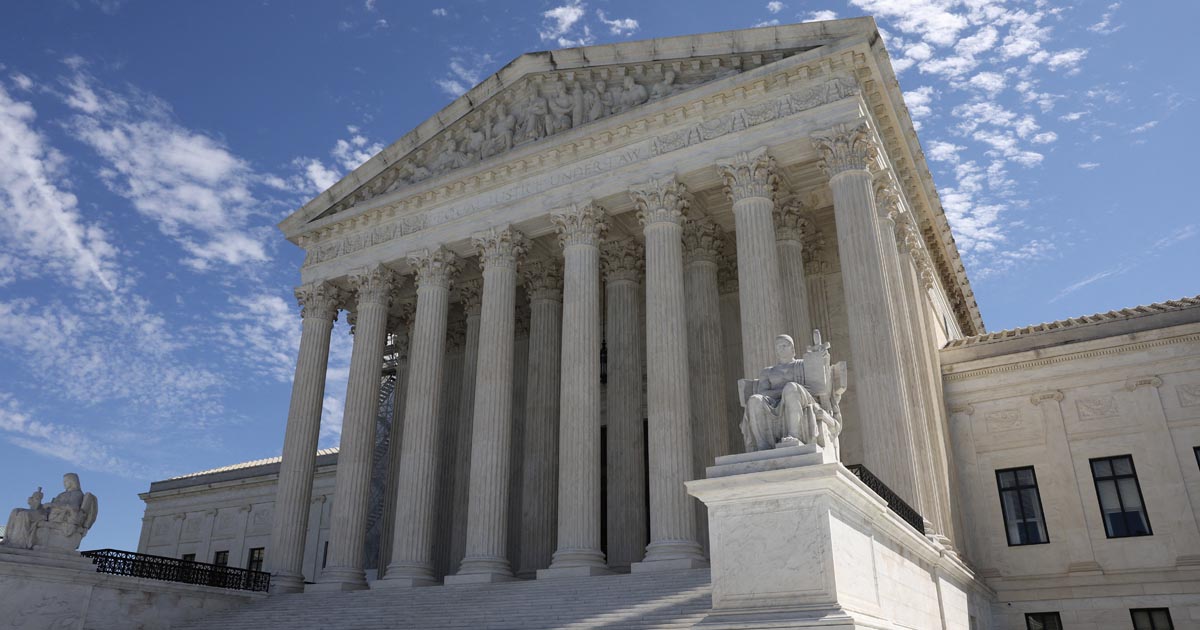 A Democratic-led U.S. Senate panel on Thursday authorized subpoenas to two influential conservatives – Harlan Crow and Leonard Leo – as part of an ethics inquiry spurred by reports of undisclosed largesse directed to some conservative Supreme Court justices.
The Judiciary Committee voted to authorize the subpoenas for Crow, a billionaire Republican donor and benefactor of conservative Justice Clarence Thomas, and Leo, a legal activist who was instrumental in compiling Republican former President Donald Trump's list of potential Supreme Court nominees.
Republican senators walked out of the contentious committee meeting in protest while Democrats cast votes. Some Republicans later questioned the vote's legitimacy, accusing Democrats of violating procedural rules.
"The subpoena clearly wasn't legal," Republican Senator John Kennedy, a committee member, said after the vote.
Senator Dick Durbin, the panel's chairman, said subpoenas were necessary due to the refusal by Crow and Leo for months to voluntarily comply with its previous requests for information. This included itemized lists of all gifts, transportation and lodging provided to any Supreme Court justice.
Durbin also renewed his criticism of a new code of conduct announced by the court on Nov. 13 and promised to continue to pursue the committee's ethics investigation.
"Without an enforcement mechanism, this code of conduct, while a step in a positive direction, cannot restore the public's faith in the court," Durbin said.
Senator Lindsey Graham, the committee's top Republican, told the meeting that Democrats were engaged in a "jihad" against the Supreme Court, whose 6-3 conservative majority has handed major defeats to liberals in recent years on matters including abortion, gun rights and student debt relief.
"When you say you don't want to destroy the Roberts Court, I don't believe you," Graham said, referring to the court under the leadership of conservative Chief Justice John Roberts. "I don't believe a word you're saying."
The committee vote authorized Durbin to issue the subpoenas, which he could do unilaterally, according to a Democratic committee staffer.
If the subpoena recipients fail to comply, Democrats would need 60 votes in the 100-seat Senate to initiate a civil enforcement action, meaning they would need the support of some Republicans. The Democrats also would have the option to make a referral to the U.S. Justice Department, which could choose to pursue criminal contempt proceedings against the subpoena recipients.
Lawyers for Leo and Crow in letters to the committee have criticized the committee's information requests as lacking a proper legal justification. Crow's lawyer had proposed turning over a narrower range of information but Democrats rebuffed that offer, according to the panel's Democratic members.
The news outlet ProPublica reported this year on Thomas's failure to disclose luxury trips and real estate transactions involving Crow, a Texas businessman.
The outlet also reported that Leo helped organize a luxury fishing trip in Alaska attended by conservative Justice Samuel Alito, who failed to disclose taking a private jet provided by billionaire hedge fund manager Paul Singer. Trump chose all three of his appointees to the court from lists of candidates that Leo played a key role in drawing up.
Thomas has said he believed the Crow-funded trips were "personal hospitality" and thus exempt from disclosure requirements, and that his omission of the real estate transaction was inadvertent.
Alito, regarding the flight, said that Singer had "allowed me to occupy what would have otherwise been an unoccupied seat."