Pro wrestling legend "The Iron Sheik," whose rivalry with fellow legend Hulk Hogan made him one of the most famous personalities in the sport, has died at the age of 81.
Hossein Khosrow Ali Vaziri became the only Iranian champion in WWE history after winning the WWF Heavyweight Championship in 1983, which he held for barely a month until Hulk Hogan grabbed it from him, prompting a years-long rivalry.
As recently as Monday, The Iron Sheik, whose Twitter feed was laced with profanity, tweeted, "F*** Hogan."
His last tweet read, "F*** the wildfires."
FUCK THE WILDFIRES

— The Iron Sheik (@the_ironsheik) June 7, 2023
Yet his pinned tweet read, "TAKE A MINUTE OF YOUR DAY TO BE NICE TO SOMEONE YOU DUMB SON OF A B****."
TAKE A MINUTE OF YOUR DAY TO BE NICE TO SOMEONE YOU DUMB SON OF A BITCH

— The Iron Sheik (@the_ironsheik) June 9, 2018
The Sheik's death was announced on his Twitter feed, which stated:
It is with great sadness that we share the news of the passing of The Iron Sheik, but we also take solace in knowing that he departed this world peacefully, leaving behind a legacy that will endure for generations to come. Beyond the wrestling persona that the world knew so well, The Iron Sheik was a devoted family man. He cherished the love and support of his wife of 47 years Caryl, who stood by his side through thick and thin, offering unwavering encouragement throughout his life.
Their bond was an anchor, providing him with the strength to face the challenges that life presented. To his children, Tanya, Nikki, Marissa and son in law Eddie, he was not just a wrestling icon. He was a loving and dedicated father. He instilled in them the values of perseverance, determination, and the importance of following their dreams.
RESPECT THE LEGEND FOREVER 😢 pic.twitter.com/Cr6CC9pXSO

— The Iron Sheik (@the_ironsheik) June 7, 2023
Vaziri was born on March 15, 1943, in Iran. As a boy, he idolized Iranian Olympic Gold-Medalist wrestler Gholamreza Takhti, who later worked as a bodyguard for the Shah of Iran. He tried for a spot on Iran's Greco-Roman wrestling team for the 1968 Olympics, then immigrated to the U.S., where he became the assistant coach of two U.S. Olympic squads in the 1970s. He served as the assistant coach to the USA team for the 1972 Olympic Games.
That same year, Vaziri was invited to become a professional wrestler by promoter Verne Gagne. He made his debut with the WWF in 1979.
In his initial match with Hogan, Vaziri locked Hogan in the "Camel Clutch," but Hogan rose to his feet with Vaziri still on his back and rammed him backward into the turnbuckles, then used a leg drop for the pin and the championship, a moment that triggered "Hulkamania."

⬇️ Top Picks for You ⬇️
Senate Democrats Authorize Supreme Court Ethics Subpoenas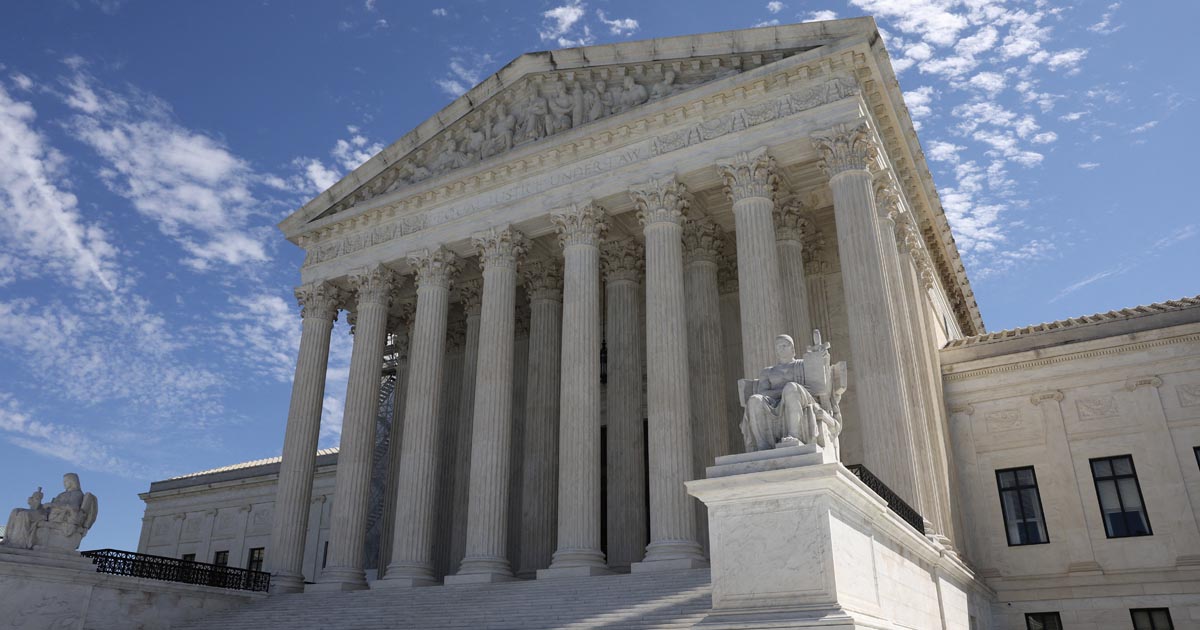 A Democratic-led U.S. Senate panel on Thursday authorized subpoenas to two influential conservatives – Harlan Crow and Leonard Leo – as part of an ethics inquiry spurred by reports of undisclosed largesse directed to some conservative Supreme Court justices.
The Judiciary Committee voted to authorize the subpoenas for Crow, a billionaire Republican donor and benefactor of conservative Justice Clarence Thomas, and Leo, a legal activist who was instrumental in compiling Republican former President Donald Trump's list of potential Supreme Court nominees.
Republican senators walked out of the contentious committee meeting in protest while Democrats cast votes. Some Republicans later questioned the vote's legitimacy, accusing Democrats of violating procedural rules.
"The subpoena clearly wasn't legal," Republican Senator John Kennedy, a committee member, said after the vote.
Senator Dick Durbin, the panel's chairman, said subpoenas were necessary due to the refusal by Crow and Leo for months to voluntarily comply with its previous requests for information. This included itemized lists of all gifts, transportation and lodging provided to any Supreme Court justice.
Durbin also renewed his criticism of a new code of conduct announced by the court on Nov. 13 and promised to continue to pursue the committee's ethics investigation.
"Without an enforcement mechanism, this code of conduct, while a step in a positive direction, cannot restore the public's faith in the court," Durbin said.
Senator Lindsey Graham, the committee's top Republican, told the meeting that Democrats were engaged in a "jihad" against the Supreme Court, whose 6-3 conservative majority has handed major defeats to liberals in recent years on matters including abortion, gun rights and student debt relief.
"When you say you don't want to destroy the Roberts Court, I don't believe you," Graham said, referring to the court under the leadership of conservative Chief Justice John Roberts. "I don't believe a word you're saying."
The committee vote authorized Durbin to issue the subpoenas, which he could do unilaterally, according to a Democratic committee staffer.
If the subpoena recipients fail to comply, Democrats would need 60 votes in the 100-seat Senate to initiate a civil enforcement action, meaning they would need the support of some Republicans. The Democrats also would have the option to make a referral to the U.S. Justice Department, which could choose to pursue criminal contempt proceedings against the subpoena recipients.
Lawyers for Leo and Crow in letters to the committee have criticized the committee's information requests as lacking a proper legal justification. Crow's lawyer had proposed turning over a narrower range of information but Democrats rebuffed that offer, according to the panel's Democratic members.
The news outlet ProPublica reported this year on Thomas's failure to disclose luxury trips and real estate transactions involving Crow, a Texas businessman.
The outlet also reported that Leo helped organize a luxury fishing trip in Alaska attended by conservative Justice Samuel Alito, who failed to disclose taking a private jet provided by billionaire hedge fund manager Paul Singer. Trump chose all three of his appointees to the court from lists of candidates that Leo played a key role in drawing up.
Thomas has said he believed the Crow-funded trips were "personal hospitality" and thus exempt from disclosure requirements, and that his omission of the real estate transaction was inadvertent.
Alito, regarding the flight, said that Singer had "allowed me to occupy what would have otherwise been an unoccupied seat."