The mortality rate among young Americans has seen a significant rise to the highest level in 15 years, driven by factors such as homicides, drug overdoses, car accidents, and suicides.
The sudden increase, mainly among ages 1 to 19, began to accelerate in 2020, with the social disruption during the Covid-19 pandemic.
WSJ reported:
For decades, advances in healthcare and safety steadily drove down death rates among American children. In an alarming reversal, rates have now risen to the highest level in nearly 15 years, particularly driven by homicides, drug overdoses, car accidents and suicides.
The uptick among younger Americans accelerated in 2020. Though Covid-19 itself wasn't a major cause of death for young people, researchers say social disruption caused by the pandemic exacerbated public-health problems, including worsening anxiety and depression. Greater access to firearms, dangerous driving and more lethal narcotics also helped push up death rates.
Between 2019 and 2020, the overall mortality rate for ages 1 to 19 rose by 10.7%, and increased by an additional 8.3% the following year, according to an analysis of federal death statistics led by Steven Woolf, director emeritus of the Center on Society and Health at Virginia Commonwealth University, published in JAMA in March. That's the highest increase for two consecutive years in the half-century that the government has publicly tracked such figures, according to Woolf's analysis.
Other developed countries including the United Kingdom, Germany, Canada and Norway also saw a rise in some death counts among young people during that time, though the upticks were often concentrated in narrow age groups or one gender, according to global death counts provided by Christopher J.L. Murray, director of the Institute for Health Metrics and Evaluation at the University of Washington.
The U.S. is the only place among peer nations where firearms are the No. 1 cause of death in young people.
Suicides among Americans age 10 to 19 began increasing in 2007, while homicide rates for that age group started climbing in 2013, according to the research in JAMA by Woolf and co-authors Elizabeth Wolf of Virginia Commonwealth and Frederick Rivara of the University of Washington.
The increases in suicides and homicides among young people went largely unnoticed at first because overall child and adolescent mortality rates still declined most years.
Penicillin and other antibiotics drove down deaths from bacterial infections in the years following World War II, and vaccines controlled lethal viruses such as polio and influenza. Safer automobiles, seat belts and car seats made driving less deadly. Bicycle helmets, smoke detectors and swimming lessons reduced fatal accidents and drownings. Medical advancements that save premature babies and treat leukemia and other cancers helped more children survive once-lethal diagnoses.
"All of those gains are now being offset by essentially four causes of death," Woolf said.
When the pandemic started, deaths of young people due to suicide and homicide climbed higher. Deaths caused by drug overdoses and transportation fatalities—mainly motor-vehicle accidents—rose significantly, too.
Covid, which surged to America's No. 3 cause of death during the pandemic, accounted for just one-tenth of the rise in mortality among young people in 2020, and one-fifth of it in 2021, according to the research led by Woolf, which uses data from the Centers for Disease Control and Prevention.

⬇️ Top Picks for You ⬇️
Rep. George Santos Expelled from House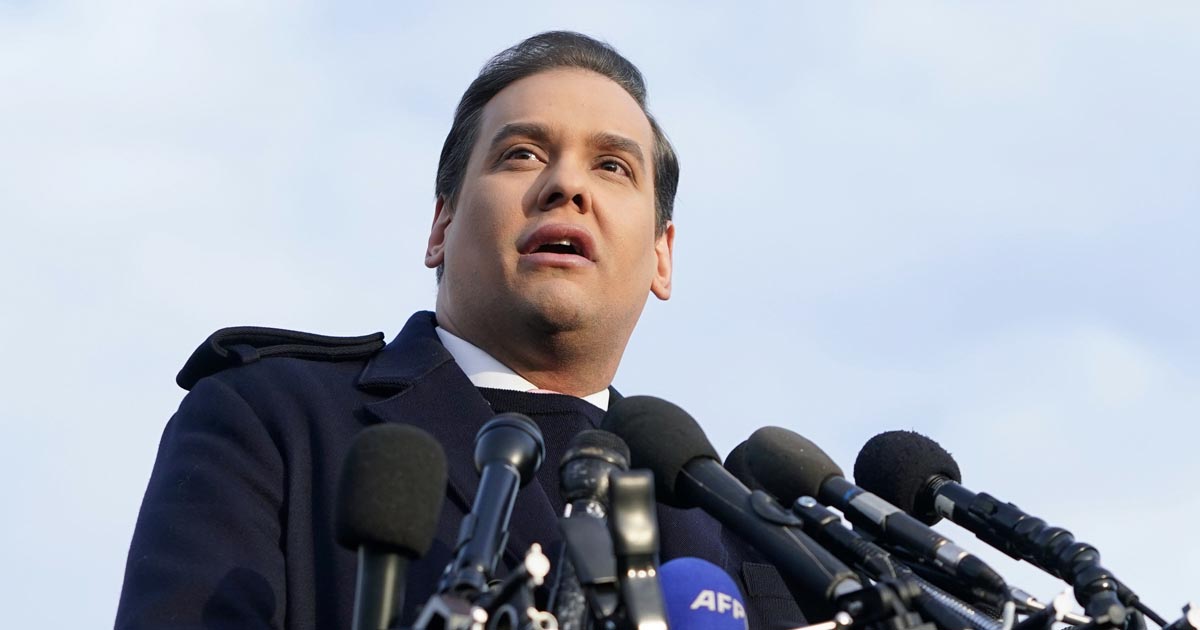 The House voted on Friday to expel Republican Rep. George Santos of New York after a critical ethics report on his conduct that accused him of converting campaign donations for his own use. He was just the sixth member in the chamber's history to be ousted by colleagues.
The vote to expel was 311-114. Expulsion requires support from two-thirds of the House, a purposefully high bar, but a blistering House Ethics Committee report that accused Santos of breaking federal law proved decisive.
As it became clear that he would be expelled, Santos placed his overcoat over his shoulders, shook hands with conservative members who voted against his expulsion and departed the House chamber.
House Speaker Mike Johnson, R-La., soon took the gavel, quieted the chamber and solemnly instructed the House clerk to inform the governor of New York that Santos' former House seat was now vacant.
Santos had fought the expulsion effort, leading his own defense during House floor debate and in conducting a news conference and interviews.
"I will not stand by quietly," Santos declared as lawmakers on Thursday evening debated his removal. "The people of the Third District of New York sent me here. If they want me out, you're going to have to go silence those people and go take the hard vote."
Of the previous expulsions in the House, three were for disloyalty to the Union during the Civil War. The remaining two occurred after the lawmakers were convicted of crimes in federal court. Santos made his case for remaining in office by appealing directly to lawmakers who worry they are setting a new precedent that could make expulsions more common.
Johnson was among those who voiced concerns about removing Santos, though he has told members to vote their conscience. Others in leadership agreed with his reasoning and opposed expulsion. But some Republicans, including Santos' colleagues from New York, said voters would welcome lawmakers being held to a higher standard.
"I'm pretty confident the American people would applaud that. I'm pretty confident that the American people expect that," Republican Rep. Anthony D'Esposito, whose district adjoins Santos', said before the vote.
Santos warned lawmakers they would regret removing a member before they have had their day in court.
"This will haunt them in the future where mere allegations are sufficient to have members removed from office when duly elected by their people in their respective states and districts," Santos said.
The expulsion was the final congressional chapter in what was a spectacular fall from grace for Santos. The first-term lawmaker initially was celebrated as an up-and-comer after he flipped a district from Democrats last year and helped Republicans win control of the House. But soon after, troubles began. Reports began to emerge that Santos had lied about having Jewish ancestry, a career at top Wall Street firms and a college degree. His presence in the House quickly became a distraction and an embarrassment to the party.
In early March, the House Ethics Committee announced it was launching an investigation into Santos. Then in May, the U.S. attorney's office for the Eastern District of New York indicted Santos, accusing him of duping donors, stealing from his campaign and lying to Congress. Prosecutors would later add more charges in an updated 23-count indictment.
The indictment alleges he stole the identities of campaign donors and then used their credit cards to make tens of thousands of dollars in unauthorized charges. Federal prosecutors say Santos, who has pleaded not guilty, wired some of the money to his personal bank account and used the rest to pad his campaign coffers.
Meanwhile, Ethics Committee investigators spent eight months investigating Santos and interviewing witnesses. When their work was complete, the panel said it had amassed "overwhelming evidence" of lawbreaking by Santos that it sent to the Justice Department.
Among other things, the committee said Santos knowingly caused his campaign committee to file false or incomplete reports with the Federal Election Commission, used campaign funds for personal purposes and violated the Ethics in Government Act with his financial disclosure statements.
Arguing against expulsion during debate on Thursday, Rep. Clay Higgins, R-La., said that while he respected the committee, he had concerns about how the Santos case was handled. He said he was troubled that a Republican-led committee would submit a report that was so judgmental and publicized.
"The totality of circumstance appears biased," Higgins said. "It stinks of politics and I'll oppose this action in every way."
While the committee does have a Republican chairman, its membership is evenly divided. Rep. Susan Wild, the top Democrat on the committee, reminded members that the decision approving the investigators' findings was unanimous.
"As the Ethics Committee's report lays out in thorough detail, Mr. Santos has repeatedly, egregiously and brazenly violated the public's trust," Wild said. "Mr. Santos is not a victim. He is a perpetrator of a massive fraud on his constituents and the American people."