Eleven U.S. cities rank among the 50 most dangerous in the world, according to a recent report published by Numbeo, a global quality of life database. All 11 are governed by Democratic mayors.
Three U.S. cities — Baltimore, Memphis and Detroit — are ranked among the 20 most dangerous cities on the planet.
The three cities have more in common than just violent crime. All three are run by Democrats.
Baltimore ranks #15 on the annual dangerous cities list, with Memphis and Detroit close behind at #18 and #19, respectively.
Brandon Scott, just 38 years of age, is the mayor of Baltimore. Jim Strickland Jr., an attorney and politician, is the 64th and current mayor of Memphis, where the Memphis police department has just announced plans to permanently deactivate the unit that five of the officers involved in the vicious beating of Tyre Nichols belonged to. Mike Duggan, meanwhile, is currently serving as the mayor of Detroit.
Two more U.S. cities run by Democrats appear among the 30 most dangerous in the world: Albuquerque (#23), where 45-year-old Tim Keller serves as the 30th mayor, and St. Louis (#27), where Tishaura Oneda Jones has served as mayor since April of 2021.
Tracking back for a wider view yields a still grimmer perspective for Democrats, as another six Democrat-run cities rank among the world's 50 most dangerous: New Orleans (#35), Oakland (#38), Milwaukee (#40), Chicago (#43), Philadelphia (#46), and Houston (#50). Again, all of these cities are run by Democrats.
Numbeo's report contains both a Crime Index, which is an estimation of overall levels of crime in a given city, and a Safety index. A city with a high safety index is considered very safe. A city with a high crime index is considered anything but. If a city's crime levels are lower than 20, for instance, this is considered excellent. Crime levels between 20 and 40 are considered good; crime levels between 40 and 60 are moderate; crime levels between 60 and 80 are considered high. Finally, crime levels higher than 80 are considered dangerously high. The Safety Index, meanwhile, is ranked in the completely opposite way, with scores higher than 80 indicating that a city is very safe, and scores under 20 indicating that a city is borderline uninhabitable.
Baltimore has a Crime Index score of 75.5 and a Safety Index score of 24.5. "Charm City" finds itself sandwiched between Port of Spain, the capital of Trinidad and Tobago, and Rosario, Argentina's third-most populous city.
In 2019, then-U.S. Attorney General William Barr referred to Baltimore as the country's "robbery capital." Although the comment was deemed controversial by some commentators, it is amply substantiated by crime statistics. Last year, the city of 576,000 experienced a sharp spike in robberies, with robberies of convenience stores jumping by 300%. Baltimore also suffered a sharp increase in homicides.
Some 900 miles away, in Memphis, overall crime increased by more than 8% last year. By August of 2022, 4,501 crimes had been reported in the downtown area of the city, 600 more than had been reported by August of 2021, according to the city's Data Hub.
In Detroit, more than 220 officers left the police department last year. Long known as the automobile capital of the world, Detroit has, in recent times, become more closely associated with assaults, shootings and homicides. On New Year's Day, for instance, a total of 6 people were shot, one of them fatally. Five days later, a 16-year-old was killed and an 11-year-old was injured in yet another shooting.
Democrats have often been labeled "soft on crime" by their opponents. The latest Numbeo report will do little to stem such denunciations.

⬇️ Top Picks for You ⬇️
Trump Suggests Manhattan DA Bragg 'Dropped' Case Against Him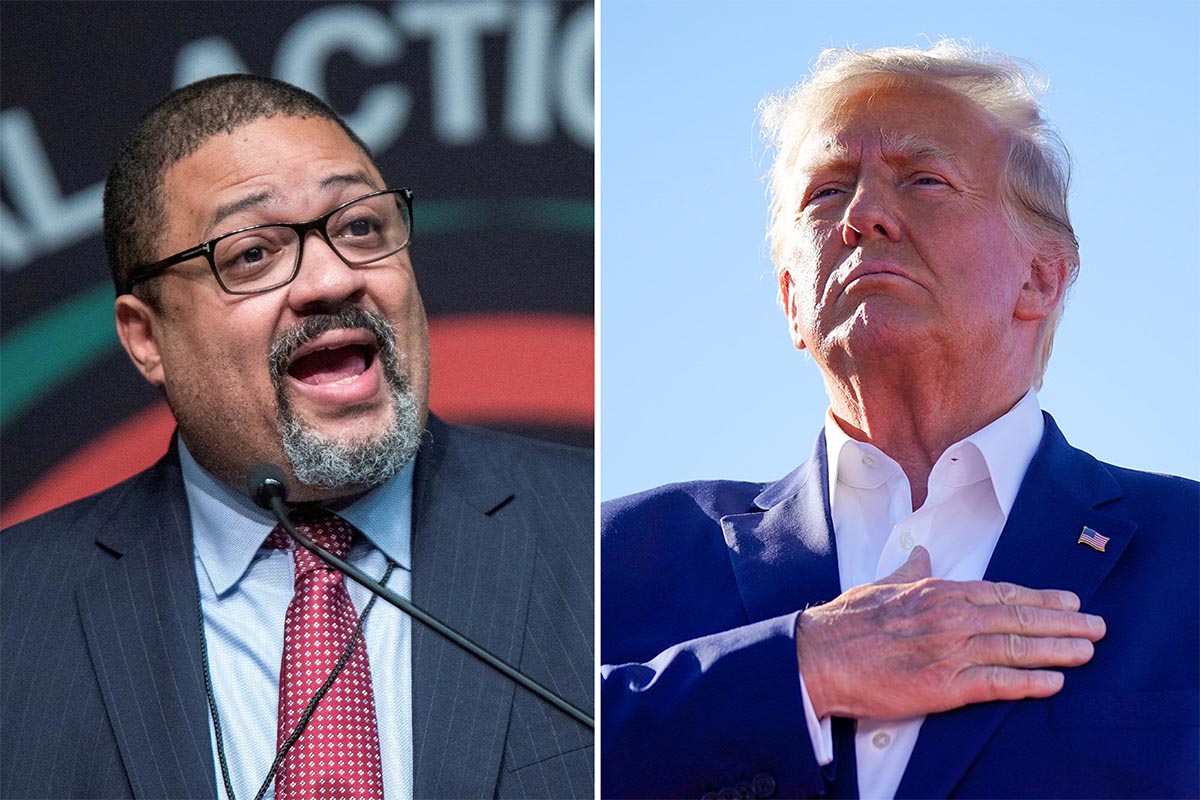 Former President Donald Trump is now suggesting Manhattan District Attorney Alvin Bragg may have dropped his case against him, about a week after he claimed he would be arrested.
After a rally in Waco, Texas, on Saturday, Trump told reporters on his plane, "I think they've already dropped the case … they have absolutely nothing." Trump did not provide evidence for his assertion Saturday.
"It's a fake case. Some fake cases, they have absolutely nothing," the former president said. Trump also reiterated his criticism of Michael Cohen, a former Trump lawyer who has testified against him in the Manhattan grand jury case and previously served time in federal prison on tax fraud and other charges.
Trump also denied mainstream media reports that suggested he was trying to incite violence with his Truth Social posts that criticized Bragg's investigation: "No, I don't like violence and I'm not for violence. But a lot of people are upset."
On Truth Social, the former president made a similar statement regarding his belief Bragg's case is "DEAD." He wrote that the "Witch Hunt against me is DEAD, no evidence at all, & it has been conclusively proven that I did nothing wrong." He dismissed Cohen as a "disbarred lawyer & convicted Felon."
Last week, an attorney in Trump's circle, Robert Costello, told media outlets that he testified before the grand jury and sought to denigrate Cohen's testimony against the 45th president in the investigation, which reportedly is connected to so-called hush money payments that were given to adult performer Stormy Daniels during the 2016 presidential campaign. A lawyer for Cohen, when reached for comment, declined to issue a statement, although Cohen told MSNBC last week that Costello never represented him and disputed his testimony.
Bragg's has not returned a request for comment, and The Epoch Times cannot verify the authenticity of Trump's claims. Previous Epoch Times requests for comment from the DA's office have gone unanswered.
Over the past week, Bragg's office has issued one public statement on the case, and that came in response to a House Republican letter seeking testimony and information about the DA's case or whether his office would arrest Trump. A letter sent by his general counsel said that it was Trump who created a "false expectation" he would be indicted last week, although he provided no other details.
Responding to the House GOP's letter, Bragg's counsel wrote that it "only came after Donald Trump created a false expectation that he would be arrested the next day, and his lawyers reportedly urged you to intervene. Neither fact is a legitimate basis for congressional inquiry."
During the Waco rally, Trump declared that his "enemies are desperate to stop us" and that "our opponents have done everything they can to crush our spirit and to break our will," and that the Manhattan district attorney was investigating him "for something that is not a crime, not a misdemeanor, not an affair."
He added: "But they failed. They've only made us stronger. And 2024 is the final battle, it's going to be the big one. You put me back in the White House, their reign will be over and America will be a free nation once again."
Trump did not make any direct references in his speech to Waco's history, telling the crowd of thousands that he told Lt. Gov Dan Patrick he wanted to hold his rally in a place with overwhelming support, not "one of those 50-50 areas," and said he told Texas officials, "Let's go right into the heart of it."
At several points, Trump criticized Florida Gov. Ron DeSantis, who, despite not announcing it, has long been expected to run for president in 2024 and is seen as Trump's strongest potential challenger for the GOP nomination. Trump called his onetime ally disloyal and said he was "dropping like a rock" in the polls.
In addition to the Manhattan case, Trump is also facing an investigation in Georgia as well as federal investigations into his handling of allegedly classified documents and possible obstruction, as well as statements he made on Jan. 6, 2021. The former president has denied wrongdoing in those instances.