Atlanta Police Release Identities of 23 Suspects in Antifa Attack on Cop Training Center – Only Two Are from Georgia
Atlanta police have named 23 of the 35 Antifa extremists who they say assaulted their police officers and torched the future cop training facility which has been nicknamed "Cop City."
Only two are from Georgia. As first reported by Fox 5 Atlanta, all have been charged with domestic terrorism.
Here are the suspects' identities. Fox News first obtained them:
France: Dimitri LeNy
Canada: Fredrique Robert-Paul
Georgia:Thomas Jurgens and Jack Beaman
Massachusetts: Ayla King, Alexis Paplai and Timothy Bilodeau
Arizona: Samuel Ward and Max Biederman.
New York: Mattia Luini and Priscilla Grim
Wisconsin: Kayley Meissner and Grace Martin
Kamryn Pipes is from Louisiana
Maggie Gates is from Indiana
Ehret Nottingham is from Colorado
Victor Puertas is from Utah
Amin Chaoui is from Virginia
James Marsicano is from North Carolina
Emma Bogush is from Connecticut
Luke Harper is from Florida
Colin Dorsey is from Maine
Zoe Larmey is from Tennessee
The only two suspected perpetrators from Georgia are Thomas Jurgens and Jack Beaman.
A suspected Antifa activist charged with domestic terrorism over riots in Atlanta is an attorney for the hard-left Southern Poverty Law Center.
Thomas Webb Jurgens, 28, is one of 23 people who were detained after violent clashes between police and protesters at the construction site for the Atlanta Public Safety Training Center. Others include serial protesters, a former school teacher and a young dancer who recently turned to activism.
Fireworks and Molotov cocktails were used to attack police and destroy construction equipment and machinery during the riots on Sunday. Activists have spent months staging demonstrations against the police facility which they dub 'Cop City'.
Jurgens joined the SPLC in September 2021 and worked on its Economic Justice Project, according to his LinkedIn page. He has also worked as an assistant public defender and a legal intern at a US attorney's office in Florida. The Florida Bar's website lists him as a current SPLC lawyer.
The LinkedIn page includes a professional photo of Jurgens with neatly-styled hair and a suit and tie. The picture is a marked contrast to the mugshot released by police on Monday that shows him sullen-faced in a green sweater with long, unkempt hair and stubble.
Jurgens' social media profile also details an impressive academic career, which included a term at the prestigious University of Oxford, in England, and a Juris Doctor from the University of Georgia School of Law.
The Southern Poverty Law Center is a social justice organization which describes its goals as to 'dismantle white supremacy, strengthen intersectional movements, and advance the human rights of all people'. Republican activists claim the SPLC is a 'radical' left-wing and 'anti-Christian' organization.
Jurgens and 22 other activists from as far away as France and Canada have now been charged with domestic terrorism after the riots at the police training facility.
Another, Timothy Bilodeau is a former teacher at Acera, the Massachusetts Schools Science, Creativity and Leadership. His LinkedIn profile lists him as a teacher of engineering, although a spokesman for the school told DailyMail.com he left his position before the beginning of the 2022-2023 school year.
In a gushing biography for himself, Bilodeau, 25, writes: 'I'm not just a musician or an engineer. I'm an aficionado of learning in all forms.'
'Leveraging the power of humor, joy, curiosity, and collaboration, I seek to build self-confidence so students can more effectively express themselves and solve problems in any area of their lives,' he writes.
Bilodeau also has a degree in mechanical engineering from Northeastern University.
Ehret Nottingham, 22, is a serial activist who has also taken a central role in pro-abortion and fair wage rallies.
In a interview in June 2020, while studying political science at Colorado State University, Nottingham said he 'became an activist' in 2018.
He described himself as a climate activist who was also involved in Black Lives Matter protests. He said he has a 'whole lot of privilege and a whole lot of ability to affect the world'.
'The role in my future that I hope to achieve is to be an advocate and the platform I have to make change,' said Nottingham. He said he met 'most of my activist friends' through Instagram.
James Mariscano, 29, whose surname also appears as Mariscana in police statements, is a known Antifa activist who has been arrested previously.
In June 2020, Mariscano was arrested in Charlotte, North Carolina, for assaulting a law enforcement officer. He was also charged with disorderly conduct and resisting a public offer after initially fleeing arrest.
Emma Bogush, who also uses the name Bo, was a keen dancer who performed regularly before she turned to activism.
The 24-year-old's Facebook page includes many photos with her dance teams, and lists vacations to London and Stonehenge in the UK.
Atlanta Police Department released details of the suspects on Monday. The individuals are mostly men and women from outside of Georgia , indicating a concerted effort to bring in outside help for the action.

⬇️ Top Picks for You ⬇️
Senate Democrats Authorize Supreme Court Ethics Subpoenas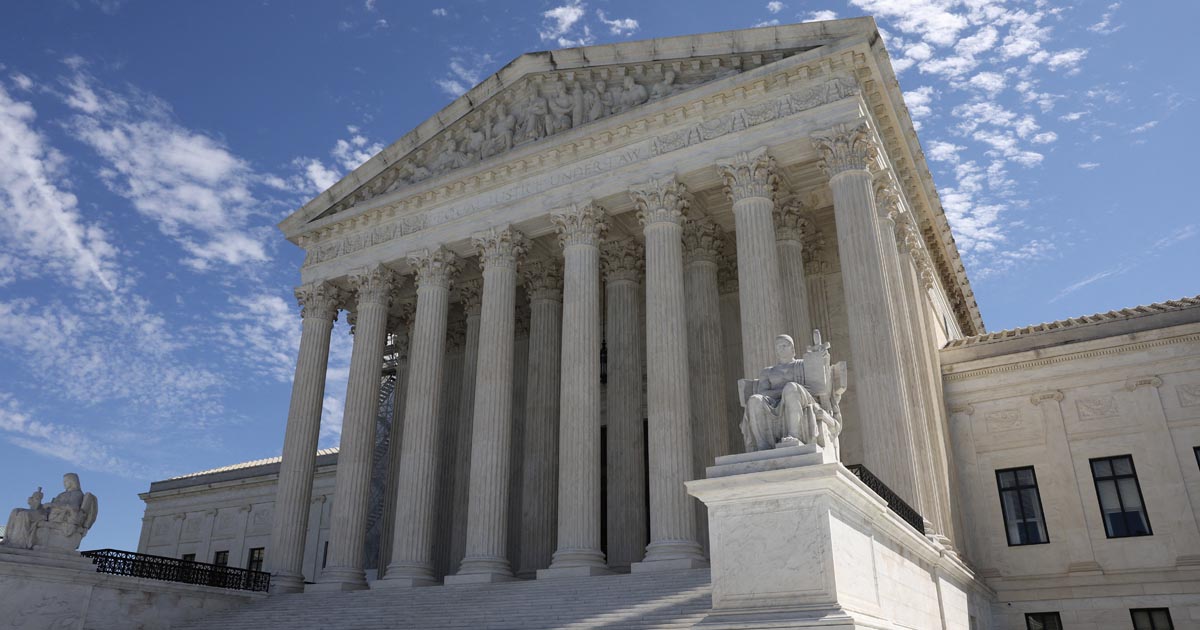 A Democratic-led U.S. Senate panel on Thursday authorized subpoenas to two influential conservatives – Harlan Crow and Leonard Leo – as part of an ethics inquiry spurred by reports of undisclosed largesse directed to some conservative Supreme Court justices.
The Judiciary Committee voted to authorize the subpoenas for Crow, a billionaire Republican donor and benefactor of conservative Justice Clarence Thomas, and Leo, a legal activist who was instrumental in compiling Republican former President Donald Trump's list of potential Supreme Court nominees.
Republican senators walked out of the contentious committee meeting in protest while Democrats cast votes. Some Republicans later questioned the vote's legitimacy, accusing Democrats of violating procedural rules.
"The subpoena clearly wasn't legal," Republican Senator John Kennedy, a committee member, said after the vote.
Senator Dick Durbin, the panel's chairman, said subpoenas were necessary due to the refusal by Crow and Leo for months to voluntarily comply with its previous requests for information. This included itemized lists of all gifts, transportation and lodging provided to any Supreme Court justice.
Durbin also renewed his criticism of a new code of conduct announced by the court on Nov. 13 and promised to continue to pursue the committee's ethics investigation.
"Without an enforcement mechanism, this code of conduct, while a step in a positive direction, cannot restore the public's faith in the court," Durbin said.
Senator Lindsey Graham, the committee's top Republican, told the meeting that Democrats were engaged in a "jihad" against the Supreme Court, whose 6-3 conservative majority has handed major defeats to liberals in recent years on matters including abortion, gun rights and student debt relief.
"When you say you don't want to destroy the Roberts Court, I don't believe you," Graham said, referring to the court under the leadership of conservative Chief Justice John Roberts. "I don't believe a word you're saying."
The committee vote authorized Durbin to issue the subpoenas, which he could do unilaterally, according to a Democratic committee staffer.
If the subpoena recipients fail to comply, Democrats would need 60 votes in the 100-seat Senate to initiate a civil enforcement action, meaning they would need the support of some Republicans. The Democrats also would have the option to make a referral to the U.S. Justice Department, which could choose to pursue criminal contempt proceedings against the subpoena recipients.
Lawyers for Leo and Crow in letters to the committee have criticized the committee's information requests as lacking a proper legal justification. Crow's lawyer had proposed turning over a narrower range of information but Democrats rebuffed that offer, according to the panel's Democratic members.
The news outlet ProPublica reported this year on Thomas's failure to disclose luxury trips and real estate transactions involving Crow, a Texas businessman.
The outlet also reported that Leo helped organize a luxury fishing trip in Alaska attended by conservative Justice Samuel Alito, who failed to disclose taking a private jet provided by billionaire hedge fund manager Paul Singer. Trump chose all three of his appointees to the court from lists of candidates that Leo played a key role in drawing up.
Thomas has said he believed the Crow-funded trips were "personal hospitality" and thus exempt from disclosure requirements, and that his omission of the real estate transaction was inadvertent.
Alito, regarding the flight, said that Singer had "allowed me to occupy what would have otherwise been an unoccupied seat."