Google will release a public competitor to artificial intelligence language processing tool ChatGPT in the coming weeks as the Microsoft-backed system garners millions of users, Google CEO Sundar Pichai announced on Monday.
ChatGPT has earned worldwide recognition as knowledge workers use the system to complete tasks such as writing emails and computer code in a matter of seconds. Pichai revealed in a blog post that Bard, an experimental conversational artificial intelligence service based on the company's Language Model for Dialogue Applications, will be opened to "trusted testers ahead of making it more widely available to the public in the coming weeks."
"Bard seeks to combine the breadth of the world's knowledge with the power, intelligence and creativity of our large language models. It draws on information from the web to provide fresh, high-quality responses," Pichai wrote. "We're releasing it initially with our lightweight model version of LaMDA. This much smaller model requires significantly less computing power, enabling us to scale to more users, allowing for more feedback. We'll combine external feedback with our own internal testing to make sure Bard's responses meet a high bar for quality, safety and groundedness in real-world information."
The present version of ChatGPT has "limited knowledge" of world events after 2021 and is "not connected to the internet," according to an article from OpenAI, the Microsoft-backed firm which created the system. ChatGPT has nevertheless reached 100 million active users within two months of becoming publicly available, surpassing growth trends for social media platforms such as TikTok to possibly become the fastest-growing internet product in history, according to a UBS investor note seen by Business Insider.
Some 27% of employees at prominent consulting, technology, and financial services companies have already used ChatGPT in various capacities, according to a survey from Fishbowl. Venture capital firms have been seeking to acquire shares at a rate that would ascribe a valuation of nearly $30 billion to OpenAI even though the company has generated little revenue, according to a report from the Wall Street Journal.
Pichai added that his company would implement artificial intelligence systems such as LaMDA, PaLM, Imagen, and MusicLM into Google Search. The systems could take complex and analytical questions submitted by users and summarize information from multiple sources.
"Soon, you'll see AI-powered features in Search that distill complex information and multiple perspectives into easy-to-digest formats," Pichai continued, "so you can quickly understand the big picture and learn more from the web: whether that's seeking out additional perspectives, like blogs from people who play both piano and guitar, or going deeper on a related topic, like steps to get started as a beginner. These new AI features will begin rolling out on Google Search soon."
Google previously vowed that the company would not pursue artificial intelligence solutions that cause harm, assist with weapons or other harm-inducing technologies, gather information for the purpose of surveillance, or otherwise contravene "widely accepted principles of international law and human rights." The company has also promised that its artificial intelligence products would be socially beneficial and avoid creating or reinforcing unfair bias.
Many conservatives have expressed concern that ChatGPT appears to possess political and social views that skew leftward. National Review writer Nate Hochman asked ChatGPT about several ideas considered to be misinformation by fact-checkers and found that the system often echoed the establishment-sanctioned narrative, while Reason contributor David Rozado found that ChatGPT scored toward the center-Left on four different political compass quizzes. Another recent analysis from The Daily Wire found that ChatGPT sometimes endorses principles espoused by supporters of radical gender theory.

⬇️ Top Picks for You ⬇️
Trump Suggests Manhattan DA Bragg 'Dropped' Case Against Him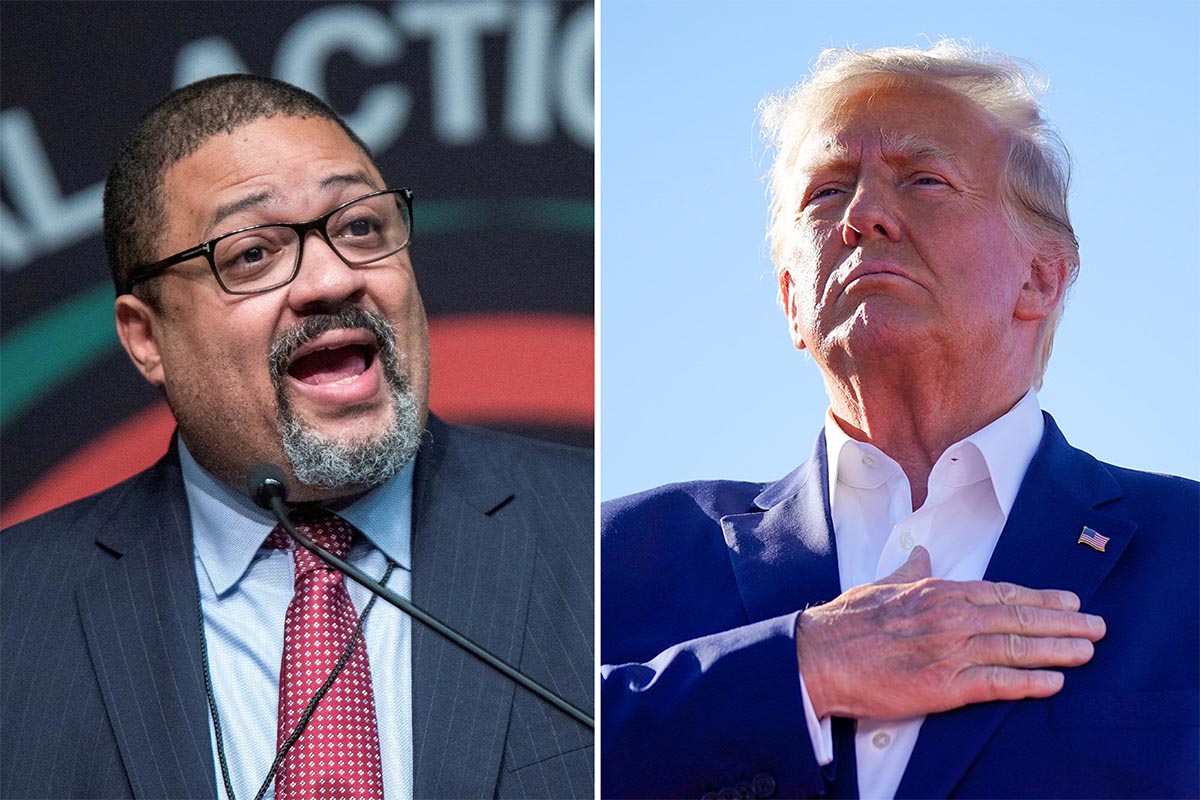 Former President Donald Trump is now suggesting Manhattan District Attorney Alvin Bragg may have dropped his case against him, about a week after he claimed he would be arrested.
After a rally in Waco, Texas, on Saturday, Trump told reporters on his plane, "I think they've already dropped the case … they have absolutely nothing." Trump did not provide evidence for his assertion Saturday.
"It's a fake case. Some fake cases, they have absolutely nothing," the former president said. Trump also reiterated his criticism of Michael Cohen, a former Trump lawyer who has testified against him in the Manhattan grand jury case and previously served time in federal prison on tax fraud and other charges.
Trump also denied mainstream media reports that suggested he was trying to incite violence with his Truth Social posts that criticized Bragg's investigation: "No, I don't like violence and I'm not for violence. But a lot of people are upset."
On Truth Social, the former president made a similar statement regarding his belief Bragg's case is "DEAD." He wrote that the "Witch Hunt against me is DEAD, no evidence at all, & it has been conclusively proven that I did nothing wrong." He dismissed Cohen as a "disbarred lawyer & convicted Felon."
Last week, an attorney in Trump's circle, Robert Costello, told media outlets that he testified before the grand jury and sought to denigrate Cohen's testimony against the 45th president in the investigation, which reportedly is connected to so-called hush money payments that were given to adult performer Stormy Daniels during the 2016 presidential campaign. A lawyer for Cohen, when reached for comment, declined to issue a statement, although Cohen told MSNBC last week that Costello never represented him and disputed his testimony.
Bragg's has not returned a request for comment, and The Epoch Times cannot verify the authenticity of Trump's claims. Previous Epoch Times requests for comment from the DA's office have gone unanswered.
Over the past week, Bragg's office has issued one public statement on the case, and that came in response to a House Republican letter seeking testimony and information about the DA's case or whether his office would arrest Trump. A letter sent by his general counsel said that it was Trump who created a "false expectation" he would be indicted last week, although he provided no other details.
Responding to the House GOP's letter, Bragg's counsel wrote that it "only came after Donald Trump created a false expectation that he would be arrested the next day, and his lawyers reportedly urged you to intervene. Neither fact is a legitimate basis for congressional inquiry."
During the Waco rally, Trump declared that his "enemies are desperate to stop us" and that "our opponents have done everything they can to crush our spirit and to break our will," and that the Manhattan district attorney was investigating him "for something that is not a crime, not a misdemeanor, not an affair."
He added: "But they failed. They've only made us stronger. And 2024 is the final battle, it's going to be the big one. You put me back in the White House, their reign will be over and America will be a free nation once again."
Trump did not make any direct references in his speech to Waco's history, telling the crowd of thousands that he told Lt. Gov Dan Patrick he wanted to hold his rally in a place with overwhelming support, not "one of those 50-50 areas," and said he told Texas officials, "Let's go right into the heart of it."
At several points, Trump criticized Florida Gov. Ron DeSantis, who, despite not announcing it, has long been expected to run for president in 2024 and is seen as Trump's strongest potential challenger for the GOP nomination. Trump called his onetime ally disloyal and said he was "dropping like a rock" in the polls.
In addition to the Manhattan case, Trump is also facing an investigation in Georgia as well as federal investigations into his handling of allegedly classified documents and possible obstruction, as well as statements he made on Jan. 6, 2021. The former president has denied wrongdoing in those instances.