Alec Baldwin will reportedly be charged with involuntary manslaughter on Tuesday in the death of cinematographer Halyna Hutchins.
In October 2021, Baldwin fired a prop gun that contained live ammunition on the set of the film "Rust" which killed Hutchins, 42, and injured director Joel Souza, 49.
Earlier this month, criminal charges against Baldwin, along with the film's armorer Hannah Gutierrez-Reed, were announced but not officially filed.
If convicted, Baldwin and Gutierrez-Reed face up to five years in prison.
David Halls, the film's assistant director took a misdemeanor plea deal for handing the loaded gun to Baldwin.
According to the New York Post, prosecutors will make the charging documents, the probable cause statement, and Halls' plea agreement public on Tuesday.
A spokesperson for First Judicial District Attorney Mary Carmack-Altwies' office in Santa Fe, New Mexico said, "The District Attorney and the special prosecutor are fully focused on securing justice for Halyna Hutchins. The evidence and the facts speak for themselves."
Special prosecutor Andrea Reeb said earlier this month, "If any one of these three people; Alec Baldwin, Hannah Gutierrez-Reed, or David Halls had done their job, Halyna Hutchins would be alive today. It's that simple."
New Mexico's Occupational Health and Safety Bureau fined Rust Movie Productions $136,793, the maximum possible fine in April 2022 and issued a "scathing narrative of safety failures in violation of standard industry protocols," which included testimony that the production's managers took little to no action to address two previous misfires leading up to the fatal shooting.
The agency also documented numerous gun safety complaints from crew members that they say went unnoticed and said that weapons specialists were not allowed to make decisions regarding additional safety training.
Gutierrez-Reed previously had a number of complaints lodged against her in regard to concerns over her careless handling of weapons. She and her assistants had been allegedly irresponsible with weapons on the set of Rust and Hutchins had reportedly been advocating for safer conditions for her team.
Baldwin had said in a 2021 interview with George Stephanopoulos that he "didn't pull the trigger," but an FBI analysis concluded that he did and in 2022 settled with Hutchins' family in a wrongful death suit.
The "30 Rock" star sued several crew members of the film for recklessness and dereliction of duty in November 2022 and named Gutierrez-Reed, Halls, Prop Master Sarah Zachry, and gun supplier Seth Kenney.

⬇️ Top Picks for You ⬇️
Biden Dog Bites Another Secret Service Agent; 11th Incident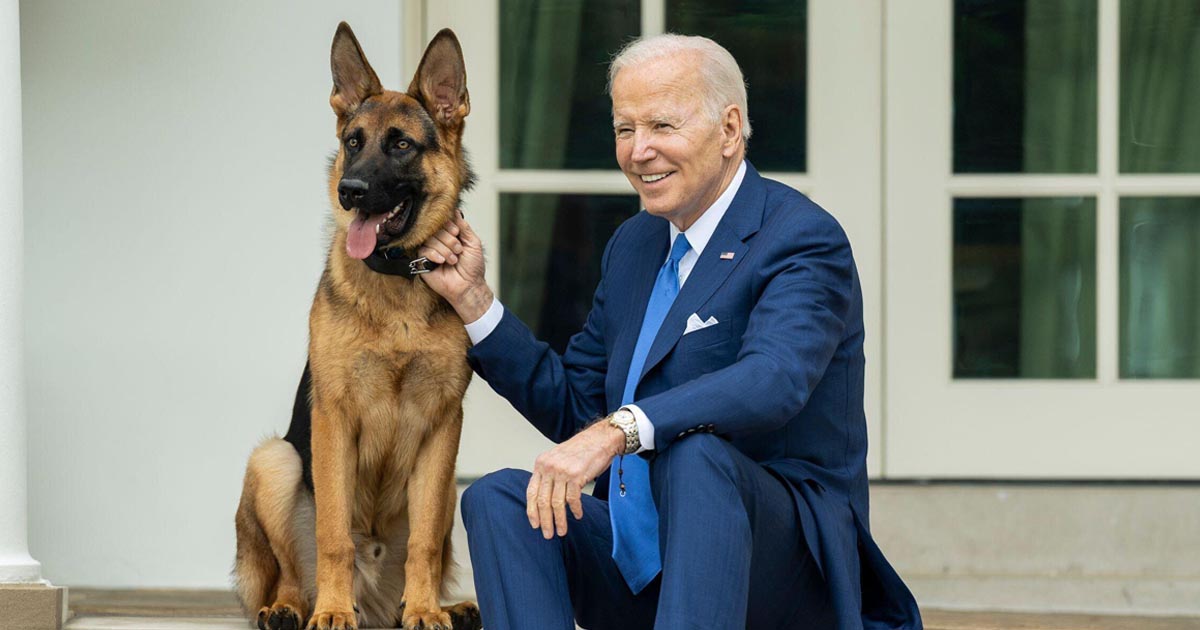 President Joe Biden's younger dog, Commander, bit another US Secret Service agent at the White House Monday evening, CNN has learned, the 11th known biting incident involving the 2-year-old German Shepherd.
"Yesterday around 8 p.m., a Secret Service Uniformed Division police officer came in contact with a First Family pet and was bitten. The officer was treated by medical personnel on complex," USSS chief of communications Anthony Guglielmi told CNN in a statement.
The injured officer spoke with Secret Service Uniformed Division Chief Alfonso M. Dyson Sr. on Tuesday and is doing OK, Guglielmi said.
Commander has been involved in at least 11 biting incidents at the White House and in Delaware, according to CNN reporting and US Secret Service email correspondence, including a November 2022 incident where an officer was hospitalized after the dog clamped down on their arms and thighs.
White House officials said in July that the Bidens were working through new training and leashing protocols for the family pet following the incidents.
Asked by CNN whether the new training had taken place or if any further action would be sought, Elizabeth Alexander, communications director for the first lady, said in a statement that "the First Family continues to work on ways to help Commander handle the often unpredictable nature of the White House grounds."
"The President and First Lady are incredibly grateful to the Secret Service and Executive Residence staff for all they do to keep them, their family, and the country safe," she continued.
Another of Biden's dogs, Major, was involved in biting incidents at the White House. The German Shepherd later moved out of the White House, and Commander arrived at the White House in 2021.
The July email correspondence, obtained through Freedom of Information Act requests by the conservative group Judicial Watch, reflected 10 incidents.
In one incident in October, first lady Dr. Jill Biden "couldn't regain control" of the dog as it charged a member of Secret Service staff.
"I believe it's only a matter of time before an agent/officer is attacked or bit," the staff member warned in an email.
While Secret Service agents are not responsible for the handling of the first family's pets, they can come into frequent contact with the animals.
"This isn't a Secret Service thing. This is a this is a workplace safety issue," CNN contributor and former USSS agent Jonathan Wackrow told CNN.
"There's uniqueness here where it's the residence of the president of the United States, but it's also the workplace for hundreds, thousands of people. And you can't bring a hazard into the workplace. And that's what is essentially happening with this dog. One time you can say it's an accident, but now multiple incidents, it's a serious issue," he added.
Wackrow called it a "significant hazard" for agents on duty at the White House residence.
"I'm sure that the Bidens love the dog. I'm sure that it's a member of the family like every dog is, but you're creating a significant hazard to those who support you – support the office of the president," he said.