President Joe Biden acknowledged early last month that the possibility of reentering the Iranian nuclear agreement is "dead" but admitted that his administration wouldn't announce it.
The president made the acknowledgment on the sidelines of a Nov. 4 election rally in Oceanside, California, though it wasn't reported until Tuesday, via an Axios report. Biden, in a recorded interaction with a rally attendee, acknowledged that any possibility of a deal "is dead, but we are not gonna announce it, long story," when asked if he'd say so publicly.
National Security Council coordinator John Kirby cited Tehran's recent crackdown on protesters and its military assistance for Russia in the war in Ukraine, as reasons the deal is now off the table.
"The Joint Comprehensive Plan of Action is just not our focus right now. And it's not on our agenda. We simply don't see a deal coming together anytime soon while Iran continues to kill its own citizens and selling UAVs to Russia," he told reporters. "There is no progress happening with respect to the Iran deal now. We don't anticipate any progress anytime in the near future. That's just not our focus."
In October, U.S. Envoy for Iran Rob Malley said the administration wouldn't "waste time" in negotiating with Tehran, among other U.S. officials who shared similar sentiments.
"I think it is very clear, the Iranians have made very clear that this is not a deal that they have been prepared to make," State Department spokesman Ned Price said on Oct. 12. "A deal certainly does not appear imminent. Iran's demands are unrealistic. They go well beyond the scope of the [Joint Comprehensive Plan of Action]. Nothing we've heard in recent weeks suggests they have changed their position."
Kirby warned earlier this month about the growing relationship between Tehran and Moscow in recent months.
Iran has provided Russia with "several hundred UAVs to Russia," he said. "In exchange, Russia is offering Iran an unprecedented level of military and technical support that is transforming their relationship into a full-fledged defense partnership. So I think it's important for us to be clear, this partnership poses a threat not just to Ukraine, but to Iran's neighbors in the region." He also described Iran as Russia's "top military backer" at the time.
WATCH:
بایدن: برجام مُرده.

در ویدئویی که به دستم رسیده، بایدن صریحاً می‌گوید به #برجام بازنمی‌گردد، ولی دولت آمریکا فعلاً اعلام نخواهد کرد.

این ویدئو که برای اولین بار منتشر می‌شود، حاشیه‌ی رویداد انتخاباتی ۴ نوامبر در کالیفرنیا را نشان می‌دهد.

با زیرنویس فارسی و انگلیسی#انقلاب۱۴۰۱ pic.twitter.com/OerHZav9Kb

— دامون مقصودی (@DamonMaghsoudi) December 20, 2022

⬇️ Top Picks for You ⬇️
Biden Dog Bites Another Secret Service Agent; 11th Incident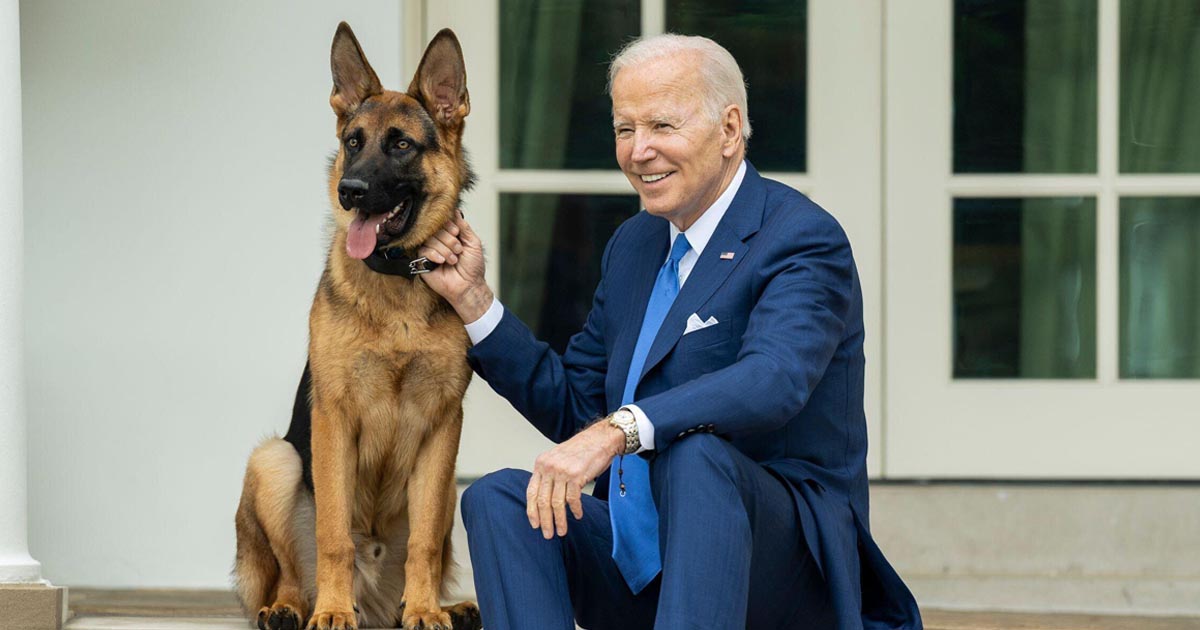 President Joe Biden's younger dog, Commander, bit another US Secret Service agent at the White House Monday evening, CNN has learned, the 11th known biting incident involving the 2-year-old German Shepherd.
"Yesterday around 8 p.m., a Secret Service Uniformed Division police officer came in contact with a First Family pet and was bitten. The officer was treated by medical personnel on complex," USSS chief of communications Anthony Guglielmi told CNN in a statement.
The injured officer spoke with Secret Service Uniformed Division Chief Alfonso M. Dyson Sr. on Tuesday and is doing OK, Guglielmi said.
Commander has been involved in at least 11 biting incidents at the White House and in Delaware, according to CNN reporting and US Secret Service email correspondence, including a November 2022 incident where an officer was hospitalized after the dog clamped down on their arms and thighs.
White House officials said in July that the Bidens were working through new training and leashing protocols for the family pet following the incidents.
Asked by CNN whether the new training had taken place or if any further action would be sought, Elizabeth Alexander, communications director for the first lady, said in a statement that "the First Family continues to work on ways to help Commander handle the often unpredictable nature of the White House grounds."
"The President and First Lady are incredibly grateful to the Secret Service and Executive Residence staff for all they do to keep them, their family, and the country safe," she continued.
Another of Biden's dogs, Major, was involved in biting incidents at the White House. The German Shepherd later moved out of the White House, and Commander arrived at the White House in 2021.
The July email correspondence, obtained through Freedom of Information Act requests by the conservative group Judicial Watch, reflected 10 incidents.
In one incident in October, first lady Dr. Jill Biden "couldn't regain control" of the dog as it charged a member of Secret Service staff.
"I believe it's only a matter of time before an agent/officer is attacked or bit," the staff member warned in an email.
While Secret Service agents are not responsible for the handling of the first family's pets, they can come into frequent contact with the animals.
"This isn't a Secret Service thing. This is a this is a workplace safety issue," CNN contributor and former USSS agent Jonathan Wackrow told CNN.
"There's uniqueness here where it's the residence of the president of the United States, but it's also the workplace for hundreds, thousands of people. And you can't bring a hazard into the workplace. And that's what is essentially happening with this dog. One time you can say it's an accident, but now multiple incidents, it's a serious issue," he added.
Wackrow called it a "significant hazard" for agents on duty at the White House residence.
"I'm sure that the Bidens love the dog. I'm sure that it's a member of the family like every dog is, but you're creating a significant hazard to those who support you – support the office of the president," he said.