Joe Biden and top aides have discussed the likelihood that Benjamin Netanyahu's political days are numbered — and the president has conveyed that sentiment to the Israeli prime minister in a recent conversation, Politico reported.
The topic of Netanyahu's short political shelf life has come up in recent White House meetings involving Biden, according to two senior administration officials. That has included discussions that have taken place since Biden's trip to Israel, where he met with Netanyahu.
Biden has gone so far as to suggest to Netanyahu that he should think about lessons he would share with his eventual successor, the two administration officials added.
A current U.S. official and a former U.S. official both confirmed that the administration believes Netanyahu has limited time left in office. The current official said the expectation internally was that the Israeli PM would likely last a matter of months, or at least until the early fighting phase of Israel's military campaign in the Gaza Strip was over, though all four officials noted the sheer unpredictability of Israeli politics.
"There's going to have to be a reckoning within Israeli society about what happened," said the official who, like others, was granted anonymity to detail private conversations. "Ultimately, the buck stops on the prime minister's desk."
The administration's dimming view of Netanyahu's political future comes as the president and his foreign policy team try to work with, and diplomatically steer, the Israeli leader as his country pursues a complicated confrontation with Hamas, the Palestinian militant group that controls Gaza and attacked Israel on Oct. 7.
Biden's trip to Tel Aviv last month was one largely of support, but privately he also urged Netanyahu to proceed cautiously and not widen the war, according to the two senior administration officials. The president pushed the prime minister to prioritize a two-state solution and be mindful of the steps beyond an effort to decapitate Hamas, including the challenges of any sort of future occupation of Gaza.
At one point during the trip, Biden advised Netanyahu to consider the scenario he was leaving for his successor — an implicit suggestion that Netanyahu might not be in power for the duration of what will likely be a lengthy conflict.
A separate White House official downplayed the idea that Netanyahu's future was a topic of interest, saying that any chatter was just idle speculation and insisting that the administration's focus was squarely on supporting Israel's security. Netanyahu is Israel's longest-serving prime minister and his political obituary has been prematurely written before.
And after the publication of this story, a spokesperson for the National Security Council said the topic of Netayahu's future "has not been discussed by the President and is not being discussed."
"Our focus," said NSC spokesperson Adrienne Watson, "is on the immediate crisis."
But the current U.S. official said that Netanyahu's shaky hold on power is always "in the background" during internal Biden administration talks about the Middle East. And Biden aides already are engaging an array of other Israeli politicians — some in power, some not — on the war effort.
According to the two senior administration officials as well as the current and former U.S. official, those talks have also provided a way to gauge the thinking of various Israelis who might take the helm of the country.
Behind the administration's view of Netanyahu is the belief that he has been significantly weakened by Israelis' anger over the failure of their country's security and intelligence sectors to prevent Hamas' Oct. 7 attack, which killed some 1,400 people. The growing international opposition to the current Israeli military campaign in Gaza — which has killed thousands of Palestinian civilians — has further shaken his standing.
U.S. officials have taken note of Netanyahu's falling approval ratings. They also point to the wave of public reporting about the massive Israeli intelligence failures and predict that any forthcoming internal Israeli assessment — and one done by their American counterparts — will likely be even more damning, dealing more of a blow to Netanyahu.
While Biden administration officials have offered public declarations of solidarity with the Israeli government during the current crisis, aides are also trying to get ahead of what Netanyahu's downfall could mean for the future Israeli-U.S. relationship. Among other things, the Biden administration is discussing "day after" scenarios for the Gaza Strip once the fighting ends, including the possibility of sending a multinational force — though not necessarily one with U.S. troops — to stabilize the territory.
Spokespeople for the State Department and the Israeli embassy in Washington declined to provide comment for this story. Though after publication, an official with the Israeli embassy in Washington did release a statement: "At no point in recent weeks did the internal political scenario reported in this article come up in the conversations between President Biden and Prime Minister Netanyahu."
With an eye toward the future, U.S. officials are talking to Benny Gantz, a member of the current unity government; Naftali Bennett, a former prime minister; and Yair Lapid, an opposition leader and former prime minister, among other Israeli figures, the former official said.

⬇️ Top Picks for You ⬇️
Senate Democrats Authorize Supreme Court Ethics Subpoenas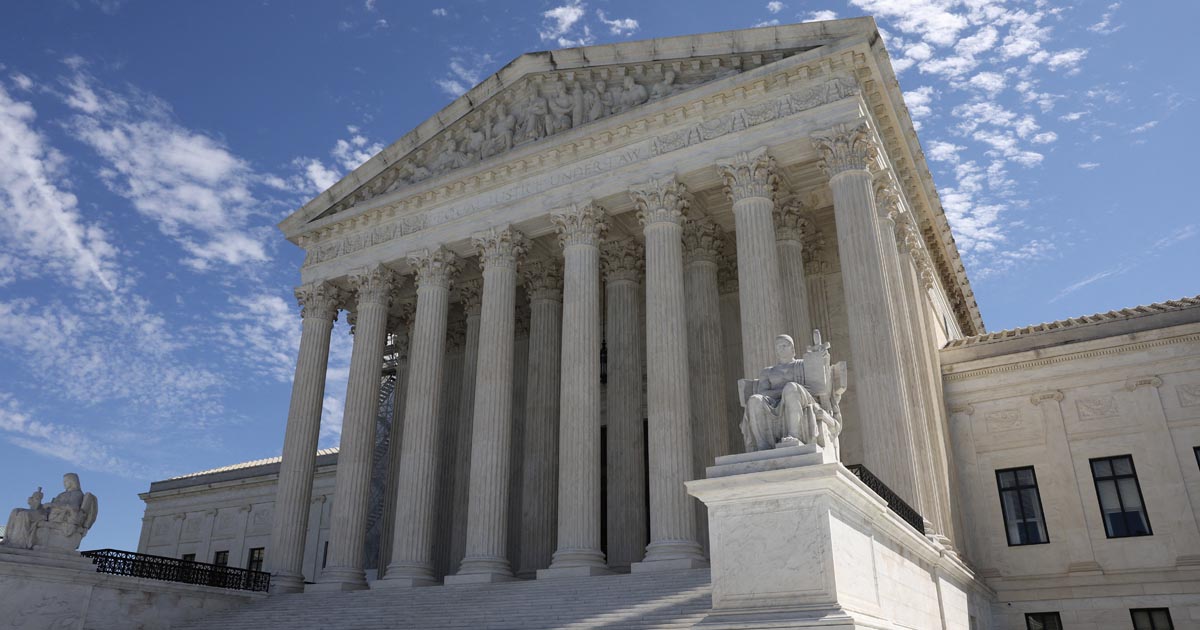 A Democratic-led U.S. Senate panel on Thursday authorized subpoenas to two influential conservatives – Harlan Crow and Leonard Leo – as part of an ethics inquiry spurred by reports of undisclosed largesse directed to some conservative Supreme Court justices.
The Judiciary Committee voted to authorize the subpoenas for Crow, a billionaire Republican donor and benefactor of conservative Justice Clarence Thomas, and Leo, a legal activist who was instrumental in compiling Republican former President Donald Trump's list of potential Supreme Court nominees.
Republican senators walked out of the contentious committee meeting in protest while Democrats cast votes. Some Republicans later questioned the vote's legitimacy, accusing Democrats of violating procedural rules.
"The subpoena clearly wasn't legal," Republican Senator John Kennedy, a committee member, said after the vote.
Senator Dick Durbin, the panel's chairman, said subpoenas were necessary due to the refusal by Crow and Leo for months to voluntarily comply with its previous requests for information. This included itemized lists of all gifts, transportation and lodging provided to any Supreme Court justice.
Durbin also renewed his criticism of a new code of conduct announced by the court on Nov. 13 and promised to continue to pursue the committee's ethics investigation.
"Without an enforcement mechanism, this code of conduct, while a step in a positive direction, cannot restore the public's faith in the court," Durbin said.
Senator Lindsey Graham, the committee's top Republican, told the meeting that Democrats were engaged in a "jihad" against the Supreme Court, whose 6-3 conservative majority has handed major defeats to liberals in recent years on matters including abortion, gun rights and student debt relief.
"When you say you don't want to destroy the Roberts Court, I don't believe you," Graham said, referring to the court under the leadership of conservative Chief Justice John Roberts. "I don't believe a word you're saying."
The committee vote authorized Durbin to issue the subpoenas, which he could do unilaterally, according to a Democratic committee staffer.
If the subpoena recipients fail to comply, Democrats would need 60 votes in the 100-seat Senate to initiate a civil enforcement action, meaning they would need the support of some Republicans. The Democrats also would have the option to make a referral to the U.S. Justice Department, which could choose to pursue criminal contempt proceedings against the subpoena recipients.
Lawyers for Leo and Crow in letters to the committee have criticized the committee's information requests as lacking a proper legal justification. Crow's lawyer had proposed turning over a narrower range of information but Democrats rebuffed that offer, according to the panel's Democratic members.
The news outlet ProPublica reported this year on Thomas's failure to disclose luxury trips and real estate transactions involving Crow, a Texas businessman.
The outlet also reported that Leo helped organize a luxury fishing trip in Alaska attended by conservative Justice Samuel Alito, who failed to disclose taking a private jet provided by billionaire hedge fund manager Paul Singer. Trump chose all three of his appointees to the court from lists of candidates that Leo played a key role in drawing up.
Thomas has said he believed the Crow-funded trips were "personal hospitality" and thus exempt from disclosure requirements, and that his omission of the real estate transaction was inadvertent.
Alito, regarding the flight, said that Singer had "allowed me to occupy what would have otherwise been an unoccupied seat."