Liberal billionaire Bill Gates on Thursday announced a $50 million collaboration with a notorious Chinese Communist Party-controlled university that conducts research for the nation's military.
Gates unveiled the partnership during a speech in Beijing, which the government-run propaganda outlet Global Times quickly covered thanks to a transcript Gates shared with the rag. The $50 million from the Bill and Melinda Gates Foundation will fund a research partnership with Tsinghua University, which holds "secret-level security credentials" for classified military research, trains students for China's nuclear weapons program, and has allegedly carried out cyberattacks for the Chinese government, according to the Australian Strategic Policy Institute.
The university, from which Chinese president Xi Jinping graduated in 2002 with a degree in Marxist theory, is also funded by China's Ministry of Education and maintains a "CCP Committee" that keeps the school "in accordance with President Xi's hopes."
Gates's partnership with Tsinghua is aimed at carrying out drug discovery research, which involves studying potent viruses. The billionaire's willingness to work with a Chinese government-led entity to conduct such research, however, comes as scientific research integrity in the communist nation emerges as a point of concern for the U.S. government.
The U.S. National Institutes of Health in 2019 launched a $300,000 grant to "strengthen research integrity" at China's Centers for Disease Control and Prevention and two major Chinese research institutions, citing troubling instances of "research misconduct," "inadequate ethical review," and "publication fraud." Those problems, the agency said, "have had a negative impact on Chinese scientists and their U.S. collaborators" and "highlighted China's underdeveloped research ethics capacity and infrastructure."
Congress has since moved to halt public funding to labs in China through its 2024 defense funding bill, which the House Appropriations Committee passed Thursday. As a nonprofit entity, Gates's foundation would not be subject to the policy.
The Gates Foundation will disburse its $50 million contribution over five years. The Beijing municipal government will also match the donation "in order to bolster the institute's drug discovery capacity," a Gates Foundation press release said Thursday. Tsinghua University, the release continued, will support the endeavor by "building and sharing research platforms, translating research discovery, and developing talent."
Beyond the university's military ties, the school is under the supervision of China's State Administration for Science, Technology, and Industry for National Defense, a Chinese Communist Party entity that works to connect the nation's academics with its defense sector.
This is far from the first time that Gates, who during his trip to China this week called Chinese scientists "invaluable" to public health innovation, has funneled money to Chinese government agencies and military-tied universities. The billionaire's foundation in 2021 sent nearly $30 million to Chinese organizations, including millions to the nation's National Health Commission, Ministry of Agriculture and Rural Affairs, and Tsinghua.
Gates while in China visited with Xi, marking the first meeting the Chinese president has held with a foreign private entrepreneur in recent years, according to Reuters. Around the time of the meeting, investigative journalists Michael Shellenberger, Matt Taibbi, and Alex Gutentag reported that the first people infected by the COVID-19 virus, known as "patients zero," were researchers at the Wuhan Institute of Virology. Multiple government agencies believe that the virus came from that lab, despite Dr. Anthony Fauci's efforts to dismiss the theory.

⬇️ Top Picks for You ⬇️
Senate Democrats Authorize Supreme Court Ethics Subpoenas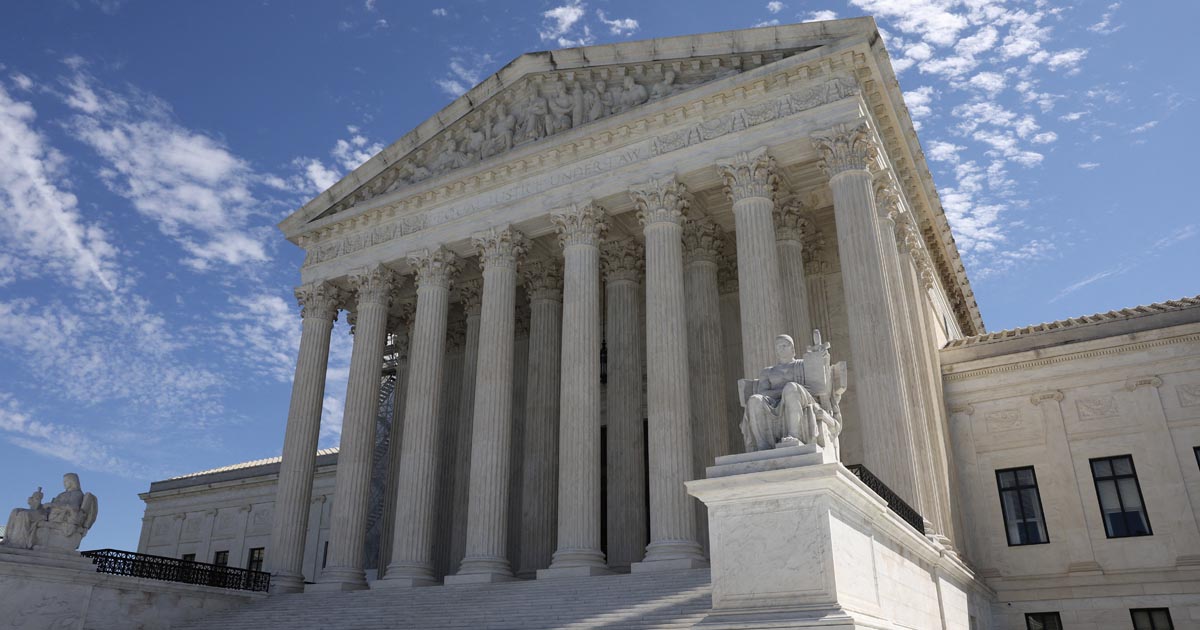 A Democratic-led U.S. Senate panel on Thursday authorized subpoenas to two influential conservatives – Harlan Crow and Leonard Leo – as part of an ethics inquiry spurred by reports of undisclosed largesse directed to some conservative Supreme Court justices.
The Judiciary Committee voted to authorize the subpoenas for Crow, a billionaire Republican donor and benefactor of conservative Justice Clarence Thomas, and Leo, a legal activist who was instrumental in compiling Republican former President Donald Trump's list of potential Supreme Court nominees.
Republican senators walked out of the contentious committee meeting in protest while Democrats cast votes. Some Republicans later questioned the vote's legitimacy, accusing Democrats of violating procedural rules.
"The subpoena clearly wasn't legal," Republican Senator John Kennedy, a committee member, said after the vote.
Senator Dick Durbin, the panel's chairman, said subpoenas were necessary due to the refusal by Crow and Leo for months to voluntarily comply with its previous requests for information. This included itemized lists of all gifts, transportation and lodging provided to any Supreme Court justice.
Durbin also renewed his criticism of a new code of conduct announced by the court on Nov. 13 and promised to continue to pursue the committee's ethics investigation.
"Without an enforcement mechanism, this code of conduct, while a step in a positive direction, cannot restore the public's faith in the court," Durbin said.
Senator Lindsey Graham, the committee's top Republican, told the meeting that Democrats were engaged in a "jihad" against the Supreme Court, whose 6-3 conservative majority has handed major defeats to liberals in recent years on matters including abortion, gun rights and student debt relief.
"When you say you don't want to destroy the Roberts Court, I don't believe you," Graham said, referring to the court under the leadership of conservative Chief Justice John Roberts. "I don't believe a word you're saying."
The committee vote authorized Durbin to issue the subpoenas, which he could do unilaterally, according to a Democratic committee staffer.
If the subpoena recipients fail to comply, Democrats would need 60 votes in the 100-seat Senate to initiate a civil enforcement action, meaning they would need the support of some Republicans. The Democrats also would have the option to make a referral to the U.S. Justice Department, which could choose to pursue criminal contempt proceedings against the subpoena recipients.
Lawyers for Leo and Crow in letters to the committee have criticized the committee's information requests as lacking a proper legal justification. Crow's lawyer had proposed turning over a narrower range of information but Democrats rebuffed that offer, according to the panel's Democratic members.
The news outlet ProPublica reported this year on Thomas's failure to disclose luxury trips and real estate transactions involving Crow, a Texas businessman.
The outlet also reported that Leo helped organize a luxury fishing trip in Alaska attended by conservative Justice Samuel Alito, who failed to disclose taking a private jet provided by billionaire hedge fund manager Paul Singer. Trump chose all three of his appointees to the court from lists of candidates that Leo played a key role in drawing up.
Thomas has said he believed the Crow-funded trips were "personal hospitality" and thus exempt from disclosure requirements, and that his omission of the real estate transaction was inadvertent.
Alito, regarding the flight, said that Singer had "allowed me to occupy what would have otherwise been an unoccupied seat."