U.S. Secretary of State Antony Blinken brought his diplomatic push on the Israel-Hamas war to the West Bank on Sunday, meeting with Palestinian President Mahmoud Abbas.
Blinken traveled through the West Bank city of Ramallah in an armored motorcade and under tight security. The trip came on the third day of an urgent new round of American diplomacy that is seeking to limit the destabilizing regional fallout from Israel's war with Gaza's ruling Hamas militant group.
The Biden administration, while remaining the strongest backer of Israel's military response to Hamas' attacks on Oct. 7, is increasingly seeking to use its influence with Israel to try to temper the effect of Israel's weeks of complete siege and near round-the-clock air, ground and sea assaults in Gaza.
Blinken later flew to Baghdad for talks with Iraqi Prime Mohammed Shia al-Sudani as American forces in the region face a surge of attacks by Iranian-allied militias in Iraq and elsewhere. U.S. forces shot down another one-way attack drone Sunday that was targeting American and coalition troops near their base in neighboring Syria, a U.S. official said.
Blinken's meeting with Abbas in the West Bank came only hours after Israeli planes bombed a refugee camp in Gaza, killing at least 40 people according to health officials in Gaza.
Despite the secrecy and the U.S. State Department's refusal to confirm Blinken's West Bank trip until after he had left the Palestinian territory, Palestinians turned out to protest U.S. support for Israel's war as word of his arrival spread in the West Bank. Demonstrators held signs showing dripping blood and with messages that included, "Blinken blood is on your hands."
Neither Blinken nor Abbas spoke as they greeted each other in front of cameras and their meeting ended without any public comment.
The Palestinian Authority administers semiautonomous areas of the Israeli-occupied West Bank. It has not been a factor in the Gaza Strip since 2007, when Hamas seized control after winning in elections there a year earlier.
A senior American official traveling with Blinken stressed what the official said was the U.S. commitment to pressing Israel to protect civilians in Gaza, increase humanitarian aid supplies and rein in and punish surging violence by Jewish settlers against Palestinians in the West Bank.
At least 150 Palestinians have been killed in the West Bank since the start of the war, mainly during violent protests and gun battles during arrest raids.
Blinken said the U.S. envisions the Palestinian Authority as "playing a central role" in any post-Hamas administration in Gaza, according to the senior U.S. official, who spoke to reporters on condition of anonymity to detail the discussions.
Abbas, however, said the Palestinian Authority would only assume power in Gaza as part of a "comprehensive political solution" to the Israeli-Palestinian conflict, according to the Palestinians' official WAFA news agency.
Abbas condemned Israel's bombardment of Gaza as a "genocidal war" and urged Blinken "to immediately stop them from committing such crimes," the new agency reported.
Blinken told Abbas the United States wanted to see humanitarian assistance getting to civilians in Gaza and the resumption of essential services in Gaza, the State Department said. Blinken also made clear that Palestinians must not be forcibly displaced, U.S. officials said.
The meeting with Abbas comes on what is Blinken's second trip to the Middle East since Hamas's surprise Oct. 7 attack in Israel, which killed more than 1,400 people. Blinken visited Israel and met with Prime Minister Benjamin Netanyahu on Friday before meeting in Jordan with Arab ministers Saturday.
At each stop, Blinken has offered firm U.S. support for Israel's right to defend itself but also stressed that it must adhere to the laws of war, protect civilians and increase humanitarian aid supplies to Gaza. To do that, as well as to ease the flow of foreigners fleeing Gaza, he has made the case that Israel should implement rolling humanitarian pauses to its airstrikes and ground operations, something that Netanyahu has thus far flatly rejected.
The Arab foreign ministers with whom Blinken met in Amman – from Jordan, Egypt, Saudi Arabia, Qatar, and the United Arab Emirates – issued the same demand. But Blinken said the U.S. would not push for one.
U.S. officials believe that Netanyahu may soften his opposition if he can be convinced that it is in Israel's strategic interests to ease the plight of Palestinian civilians in Gaza. The soaring death toll among Palestinians — more than 9,700, according to officials of Gaza's Hamas-run health ministry — has sparked growing international anger, with tens of thousands from Washington to Berlin taking to the streets over the weekend to demand an immediate cease-fire.

⬇️ Top Picks for You ⬇️
Senate Democrats Authorize Supreme Court Ethics Subpoenas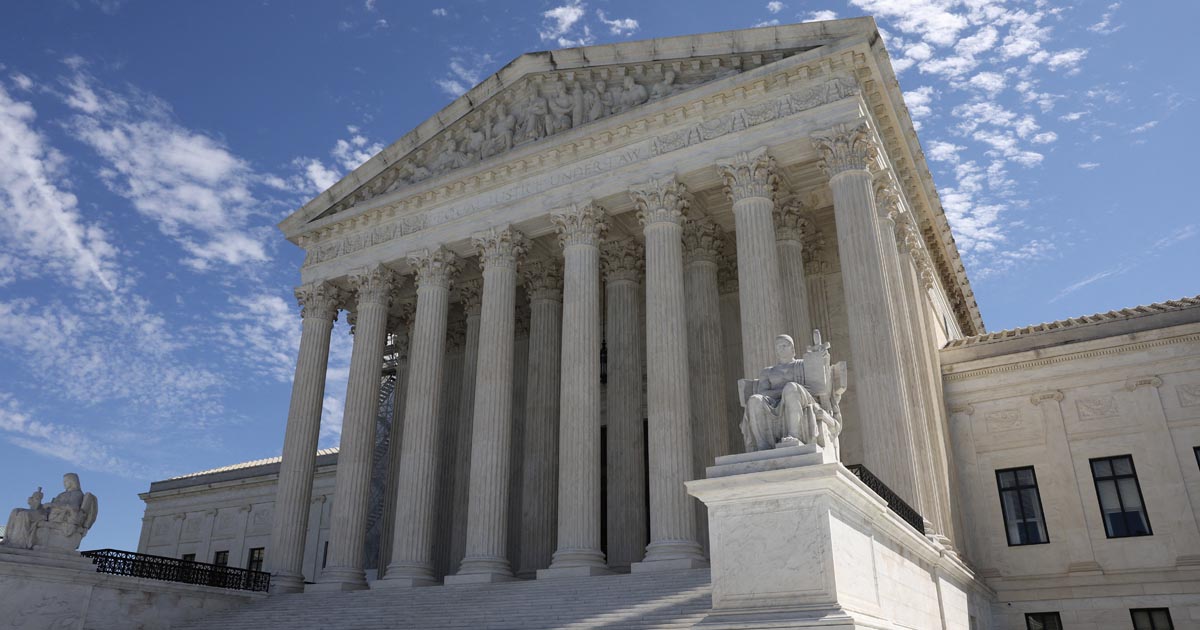 A Democratic-led U.S. Senate panel on Thursday authorized subpoenas to two influential conservatives – Harlan Crow and Leonard Leo – as part of an ethics inquiry spurred by reports of undisclosed largesse directed to some conservative Supreme Court justices.
The Judiciary Committee voted to authorize the subpoenas for Crow, a billionaire Republican donor and benefactor of conservative Justice Clarence Thomas, and Leo, a legal activist who was instrumental in compiling Republican former President Donald Trump's list of potential Supreme Court nominees.
Republican senators walked out of the contentious committee meeting in protest while Democrats cast votes. Some Republicans later questioned the vote's legitimacy, accusing Democrats of violating procedural rules.
"The subpoena clearly wasn't legal," Republican Senator John Kennedy, a committee member, said after the vote.
Senator Dick Durbin, the panel's chairman, said subpoenas were necessary due to the refusal by Crow and Leo for months to voluntarily comply with its previous requests for information. This included itemized lists of all gifts, transportation and lodging provided to any Supreme Court justice.
Durbin also renewed his criticism of a new code of conduct announced by the court on Nov. 13 and promised to continue to pursue the committee's ethics investigation.
"Without an enforcement mechanism, this code of conduct, while a step in a positive direction, cannot restore the public's faith in the court," Durbin said.
Senator Lindsey Graham, the committee's top Republican, told the meeting that Democrats were engaged in a "jihad" against the Supreme Court, whose 6-3 conservative majority has handed major defeats to liberals in recent years on matters including abortion, gun rights and student debt relief.
"When you say you don't want to destroy the Roberts Court, I don't believe you," Graham said, referring to the court under the leadership of conservative Chief Justice John Roberts. "I don't believe a word you're saying."
The committee vote authorized Durbin to issue the subpoenas, which he could do unilaterally, according to a Democratic committee staffer.
If the subpoena recipients fail to comply, Democrats would need 60 votes in the 100-seat Senate to initiate a civil enforcement action, meaning they would need the support of some Republicans. The Democrats also would have the option to make a referral to the U.S. Justice Department, which could choose to pursue criminal contempt proceedings against the subpoena recipients.
Lawyers for Leo and Crow in letters to the committee have criticized the committee's information requests as lacking a proper legal justification. Crow's lawyer had proposed turning over a narrower range of information but Democrats rebuffed that offer, according to the panel's Democratic members.
The news outlet ProPublica reported this year on Thomas's failure to disclose luxury trips and real estate transactions involving Crow, a Texas businessman.
The outlet also reported that Leo helped organize a luxury fishing trip in Alaska attended by conservative Justice Samuel Alito, who failed to disclose taking a private jet provided by billionaire hedge fund manager Paul Singer. Trump chose all three of his appointees to the court from lists of candidates that Leo played a key role in drawing up.
Thomas has said he believed the Crow-funded trips were "personal hospitality" and thus exempt from disclosure requirements, and that his omission of the real estate transaction was inadvertent.
Alito, regarding the flight, said that Singer had "allowed me to occupy what would have otherwise been an unoccupied seat."