The U.S. Centers for Disease Control and Prevention issued a health alert advisory Friday that it has been monitoring an increase in a particular stomach bug that's becoming increasingly resistant to antibiotic intervention.
A shigella infection, called shigellosis, brings about diarrhea that lasts for several days, usually up to a week, and possibly also fever and stomach cramps. It is caused by bacteria that spreads easily, typically through person-to-person contact including sexual contact, and indirectly through contaminated food and water.
The CDC estimates that shigella cause about 450,000 diarrheal illnesses, 5,400 hospitalizations, and 40 deaths each year in the United States. And now a strain that has become "extensively drug-resistant," as put by the CDC, is on the rise.
In 2022, about 5% of shigella infections reported to the CDC were caused by extensively drug-resistant (XDR) strains, compared with none in 2015. The XDR strains are resistant to all generally recommended antibiotics in the United States, the CDC said.
The group most likely to get shigellosis is children younger than 5. Daycares and schools are the most common settings for shigellosis outbreaks, according to the CDC.
But on Feb. 24, the CDC said it has observed an increase in antimicrobial-resistant infections among the following adult populations in particular:
Gay, bisexual, and other men who have sex with men (MSM)
People experiencing homelessness
International travelers
People living with HIV
Symptoms in some cases can last more than a month. And in further cases, it may take several months before bowel habits return to normal. In rare cases, shigellosis can cause complications including reactive arthritis, bloodstream infections, seizures, or hemolytic-uremic syndrome (HUS), a kidney complication most commonly seen in child patients.
The CDC is providing a call next week to give further information to healthcare providers about diagnosis and managing the XDR strain infections since they are difficult to treat.
As of now, the CDC does not have recommendations for any antimicrobial treatment of XDR strains.
In early 2022, new research suggested that antibiotic-resistant germs, or "superbugs," killed more than 1.2 million people globally, putting them in the ranks of the world's leading infectious disease killers.
In a Special Report from the CDC later that year, the agency detailed COVID-19's impacts in the U.S. on 18 antimicrobial-resistant bacteria and fungi, listing drug-resistant shigella as one of the serious threats.
Antibiotics were often the first option given to COVID-19 patients by medical professionals unknowing at the time that an antibiotic would not effectively treat the viral infection. When a patient receives an antibiotic they do not need, not only is there no benefit, but the patient becomes at risk for side effects and contributes to a larger development of antibiotic resistance.
The CDC added that healthcare facilities "pushed to their breaking point" during the pandemic also could have contributed to reduced comprehensive prevention practices, which are key to stopping antimicrobial-resistant infections and their spread.

⬇️ Top Picks for You ⬇️
Trump Suggests Manhattan DA Bragg 'Dropped' Case Against Him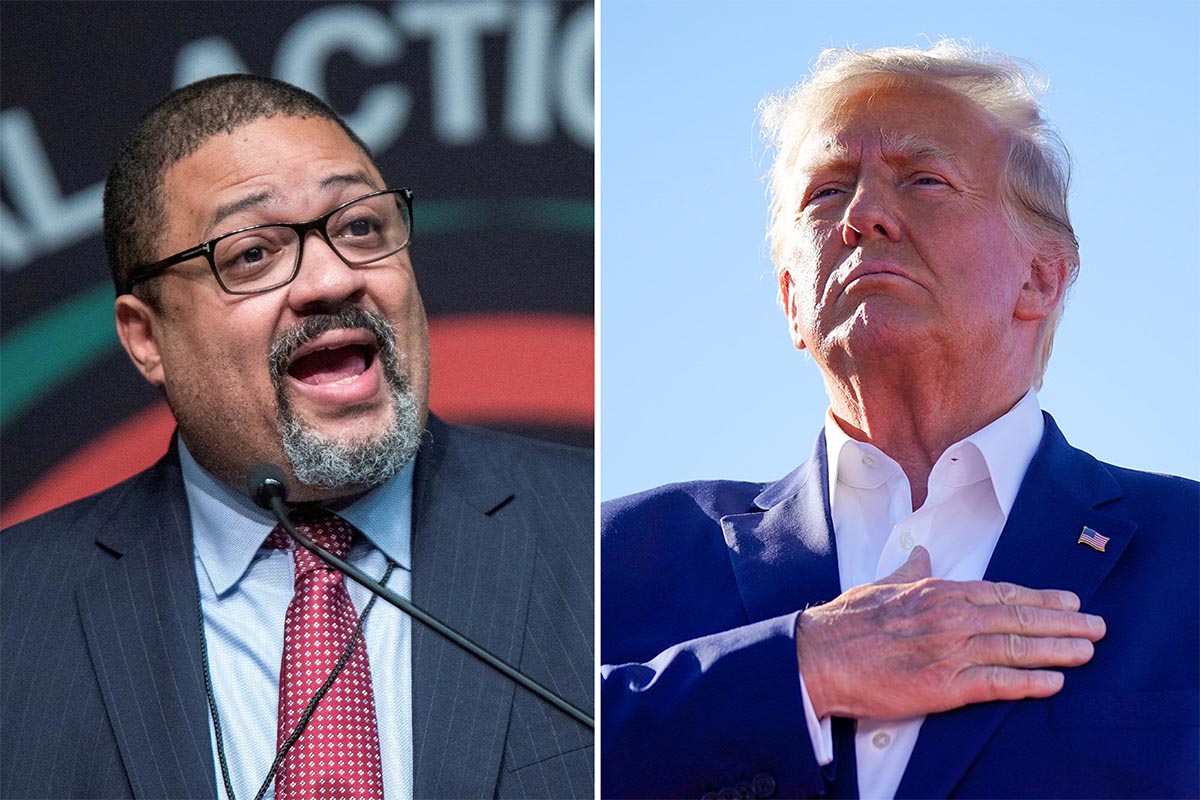 Former President Donald Trump is now suggesting Manhattan District Attorney Alvin Bragg may have dropped his case against him, about a week after he claimed he would be arrested.
After a rally in Waco, Texas, on Saturday, Trump told reporters on his plane, "I think they've already dropped the case … they have absolutely nothing." Trump did not provide evidence for his assertion Saturday.
"It's a fake case. Some fake cases, they have absolutely nothing," the former president said. Trump also reiterated his criticism of Michael Cohen, a former Trump lawyer who has testified against him in the Manhattan grand jury case and previously served time in federal prison on tax fraud and other charges.
Trump also denied mainstream media reports that suggested he was trying to incite violence with his Truth Social posts that criticized Bragg's investigation: "No, I don't like violence and I'm not for violence. But a lot of people are upset."
On Truth Social, the former president made a similar statement regarding his belief Bragg's case is "DEAD." He wrote that the "Witch Hunt against me is DEAD, no evidence at all, & it has been conclusively proven that I did nothing wrong." He dismissed Cohen as a "disbarred lawyer & convicted Felon."
Last week, an attorney in Trump's circle, Robert Costello, told media outlets that he testified before the grand jury and sought to denigrate Cohen's testimony against the 45th president in the investigation, which reportedly is connected to so-called hush money payments that were given to adult performer Stormy Daniels during the 2016 presidential campaign. A lawyer for Cohen, when reached for comment, declined to issue a statement, although Cohen told MSNBC last week that Costello never represented him and disputed his testimony.
Bragg's has not returned a request for comment, and The Epoch Times cannot verify the authenticity of Trump's claims. Previous Epoch Times requests for comment from the DA's office have gone unanswered.
Over the past week, Bragg's office has issued one public statement on the case, and that came in response to a House Republican letter seeking testimony and information about the DA's case or whether his office would arrest Trump. A letter sent by his general counsel said that it was Trump who created a "false expectation" he would be indicted last week, although he provided no other details.
Responding to the House GOP's letter, Bragg's counsel wrote that it "only came after Donald Trump created a false expectation that he would be arrested the next day, and his lawyers reportedly urged you to intervene. Neither fact is a legitimate basis for congressional inquiry."
During the Waco rally, Trump declared that his "enemies are desperate to stop us" and that "our opponents have done everything they can to crush our spirit and to break our will," and that the Manhattan district attorney was investigating him "for something that is not a crime, not a misdemeanor, not an affair."
He added: "But they failed. They've only made us stronger. And 2024 is the final battle, it's going to be the big one. You put me back in the White House, their reign will be over and America will be a free nation once again."
Trump did not make any direct references in his speech to Waco's history, telling the crowd of thousands that he told Lt. Gov Dan Patrick he wanted to hold his rally in a place with overwhelming support, not "one of those 50-50 areas," and said he told Texas officials, "Let's go right into the heart of it."
At several points, Trump criticized Florida Gov. Ron DeSantis, who, despite not announcing it, has long been expected to run for president in 2024 and is seen as Trump's strongest potential challenger for the GOP nomination. Trump called his onetime ally disloyal and said he was "dropping like a rock" in the polls.
In addition to the Manhattan case, Trump is also facing an investigation in Georgia as well as federal investigations into his handling of allegedly classified documents and possible obstruction, as well as statements he made on Jan. 6, 2021. The former president has denied wrongdoing in those instances.