Chicago has become so unpleasant that migrants are fleeing back to Venezuela after being dumped in shelters and refused better paying jobs.
Since August last year, 20,700 migrants have arrived in Chicago from Texas. The Lone Star State's Governor Greg Abbott sent migrants to Chicago and other Democrat-run cities because of their proud status as 'sanctuary cities.' They offer enhanced protection against detention or deportation for undocumented migrants.
Now, Illinois' harsh winters, lack of migrant infrastructure, and ambivalent support from locals has made many people, who undertook the harsh US-Mexico border journey, actually turn around and go back home.
Venezuela-born Michael Castejon, 39, and his family have been sleeping on the floors of police stations and shelters after he could not afford to pay rent in Chicago – because his work permit was taking so long to arrive.
The family was renting an apartment through a city voucher program, that gives up to $15,000 for up to six months of rental assistance – but once it ran out, they had to give up their living space.
The dad found a job in construction, and he was getting paid in cash, but it wasn't enough to sustain his family since they arrived in June.
After five months of rough living with no end in sight, the family decided to pack up their belongings and return to South America, realizing that 'there's nothing here for us.'
Castejon said the failed journey to settle in the US had not been worth it, despite the extreme poverty and an authoritarian regime they were living under in Venezuela.
After months of begging for money and crossing borders, the dreams that he had heard of from other migrants had failed to materialize for him, he revealed.
Michael Castejon, 39, told the Chicago Tribune: 'The American Dream doesn't exist anymore. There's nothing here for us.
'We didn't know things would be this hard. I thought the process was faster,' he said about the job permit situation in Chicago.
'How many more months of living in the streets will it take? No, no more. It's better that I leave. At least I have my mother back home.
'We just want to be home. If we're going to be sleeping in the streets here, we'd rather be sleeping in the streets over there.'
Castejon's stepdaughter Andrea Carolina Sevilla could not find a school to be enrolled in when they arrived in the US, despite one of the reasons they left their native home was to give her a better education.
He is not the only migrant in Chicago who is realizing that the reality of asylum seeking is not what they had imagined. Chicago's cold weather is creeping up – and many migrants still sleeping on the streets are forced to lay on wet, cold mattresses.
The city is also notorious for violent crime, with migrants forced to sleep in public more vulnerable to attack than most.
At least 40 people in the last month have left Chicago's 1st District station to either move back home or elsewhere in the States, with the help of Catholic Charities of Chicago.
Brayan Lozano, head of the volunteer group of the Police Station Response Team, said: 'The word of the situation in Chicago is beginning to spread.'
Lozano said the city's resources have been exhausted, and the resettlement program now cannot take the strain of the number of migrants flooding in.
Furious protesters stormed a Chicago City Council meeting last week during a debate about whether the city should remain a sanctuary for migrants.
The meeting was called after 9th Ward Alderman Anthony Beale – who oversees a district in the predominantly-black South Side – proposed an advisory referendum that would ask voters during the March primary if Chicago should keep its sanctuary city status.
Progressives in Chicago are outraged that a move to end Chicago's status as a sanctuary city is even being considered for a ballot. But many of the city's residents – including a large number of those who are themselves ethnic minorities – are keen to end the Windy City's sanctuary city status.
Many residents expressed frustration about the millions of dollars the city was spending on migrant shelters instead of Chicago's most impoverished communities.
As of September, there were about 20 active migrant shelters in the city. Seven were located on the historically underserved South and West sides.
More than 20,000 migrants have touched down in Chicago since last year.
While most hail from Venezuela, they come from all over the world, including Africa, Europe and the Middle East.
The city has allocated $4 million to help migrants find temporary housing, and the state has contributed another $38 million.

⬇️ Top Picks for You ⬇️
Senate Democrats Authorize Supreme Court Ethics Subpoenas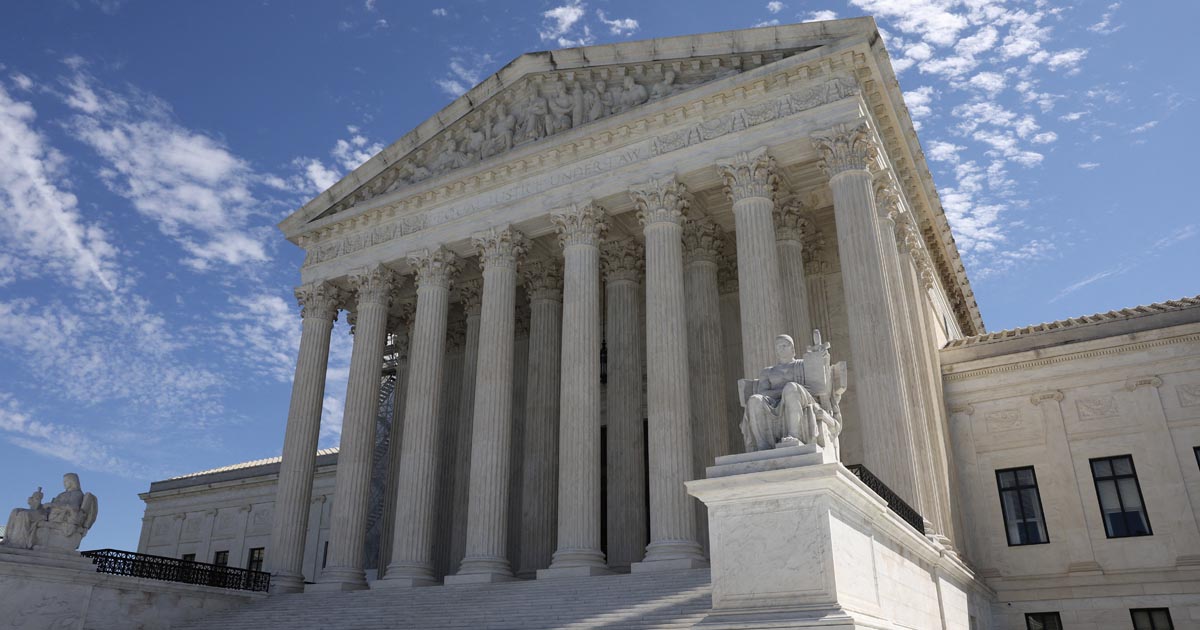 A Democratic-led U.S. Senate panel on Thursday authorized subpoenas to two influential conservatives – Harlan Crow and Leonard Leo – as part of an ethics inquiry spurred by reports of undisclosed largesse directed to some conservative Supreme Court justices.
The Judiciary Committee voted to authorize the subpoenas for Crow, a billionaire Republican donor and benefactor of conservative Justice Clarence Thomas, and Leo, a legal activist who was instrumental in compiling Republican former President Donald Trump's list of potential Supreme Court nominees.
Republican senators walked out of the contentious committee meeting in protest while Democrats cast votes. Some Republicans later questioned the vote's legitimacy, accusing Democrats of violating procedural rules.
"The subpoena clearly wasn't legal," Republican Senator John Kennedy, a committee member, said after the vote.
Senator Dick Durbin, the panel's chairman, said subpoenas were necessary due to the refusal by Crow and Leo for months to voluntarily comply with its previous requests for information. This included itemized lists of all gifts, transportation and lodging provided to any Supreme Court justice.
Durbin also renewed his criticism of a new code of conduct announced by the court on Nov. 13 and promised to continue to pursue the committee's ethics investigation.
"Without an enforcement mechanism, this code of conduct, while a step in a positive direction, cannot restore the public's faith in the court," Durbin said.
Senator Lindsey Graham, the committee's top Republican, told the meeting that Democrats were engaged in a "jihad" against the Supreme Court, whose 6-3 conservative majority has handed major defeats to liberals in recent years on matters including abortion, gun rights and student debt relief.
"When you say you don't want to destroy the Roberts Court, I don't believe you," Graham said, referring to the court under the leadership of conservative Chief Justice John Roberts. "I don't believe a word you're saying."
The committee vote authorized Durbin to issue the subpoenas, which he could do unilaterally, according to a Democratic committee staffer.
If the subpoena recipients fail to comply, Democrats would need 60 votes in the 100-seat Senate to initiate a civil enforcement action, meaning they would need the support of some Republicans. The Democrats also would have the option to make a referral to the U.S. Justice Department, which could choose to pursue criminal contempt proceedings against the subpoena recipients.
Lawyers for Leo and Crow in letters to the committee have criticized the committee's information requests as lacking a proper legal justification. Crow's lawyer had proposed turning over a narrower range of information but Democrats rebuffed that offer, according to the panel's Democratic members.
The news outlet ProPublica reported this year on Thomas's failure to disclose luxury trips and real estate transactions involving Crow, a Texas businessman.
The outlet also reported that Leo helped organize a luxury fishing trip in Alaska attended by conservative Justice Samuel Alito, who failed to disclose taking a private jet provided by billionaire hedge fund manager Paul Singer. Trump chose all three of his appointees to the court from lists of candidates that Leo played a key role in drawing up.
Thomas has said he believed the Crow-funded trips were "personal hospitality" and thus exempt from disclosure requirements, and that his omission of the real estate transaction was inadvertent.
Alito, regarding the flight, said that Singer had "allowed me to occupy what would have otherwise been an unoccupied seat."