Country music legend John Rich, conservative commentator Larry Elder, and retired neurosurgeon Dr. Ben Carson purchased a bank in order to promote American values and oppose cancel culture in the financial system.
The three co-founders and stockholders cleared regulatory hurdles to acquire First State Bank of Elmore City, Oklahoma, the state's first and oldest bank, and will rename the financial institution Old Glory Bank. According to a press release, the company will "never cancel law-abiding customers for their beliefs or for exercising their lawful rights of free speech."
"It's been dismaying to see the political weaponization of the financial system," Rich commented. "Old Glory Bank was created to be the full banking solution for folks who still believe in freedom and the greatness of America."
Old Glory Bank clients will be permitted to round up to the nearest dollar every time they make a transaction and donate the funds to charity, including Oklahoma nonprofit organization Folds of Honor, which provides academic scholarships for the spouses and children of fallen soldiers. Among other leaders in the venture is William Shine, the former co-president of Fox News and president of Fox Business News, who serves as executive chairman.
The bank, which will be backed by the Federal Deposit Insurance Corporation, plans to openly support first responders and the military, as well as offer no-fee accounts, free overdraft protection, and early direct deposit access. Old Glory Bank Senior Regulatory Officer Bennett Brown said that "cutting-edge digital technology" will permit customers from across the nation to access the company's services.
"Old Glory Bank will serve lower- and middle-income Americans and those Americans that other banks have marginalized and ignored, hard-working patriots who keep this country running every day," added Carson, who worked as director of pediatric neurosurgery at Johns Hopkins University before leading the Department of Housing and Urban Development under the Trump administration.
The venture comes as established financial institutions grow increasingly hostile toward free expression. PayPal, which has deplatformed multiple organizations and commentators for their political views, unveiled a change to its acceptable use policy two months ago that would have banned the promotion of "misinformation" and drawn $2,500 penalties from account holders deemed to be in violation. Within one day of The Daily Wire reporting on the policy change, however, PayPal reversed the guidelines and claimed that they had been published "in error."
PayPal trended on social media after the retracted acceptable use policy garnered public attention, leading thousands of customers to balk at the move and cancel their accounts. The company's stock price fell precipitously in subsequent trading.
Other companies, such as Amazon, Twitter, and Facebook, have sanctioned conservatives over their positions on controversial social issues, including transgenderism, vaccine mandates, and homosexuality. GoFundMe seized millions raised for trucker protests in Canada earlier this year, while Google began suppressing search results for crisis pregnancy centers.
"Greater encroachment by large technology and financial companies into public speech will only exacerbate Americans' increasing mistrust of such institutions," members of the Senate wrote in a letter to PayPal executives. "Policies that empower companies to punish individuals' beliefs by acting as arbiters of fact in our ever-changing news and public debate environment represent poor business decisions. Instead, large technology and financial institutions should focus on serving the needs of their customers without bias."

⬇️ Top Picks for You ⬇️
FBI Has 2 More Informant Files on Alleged Biden Corruption; 2 More Banks Subpoenaed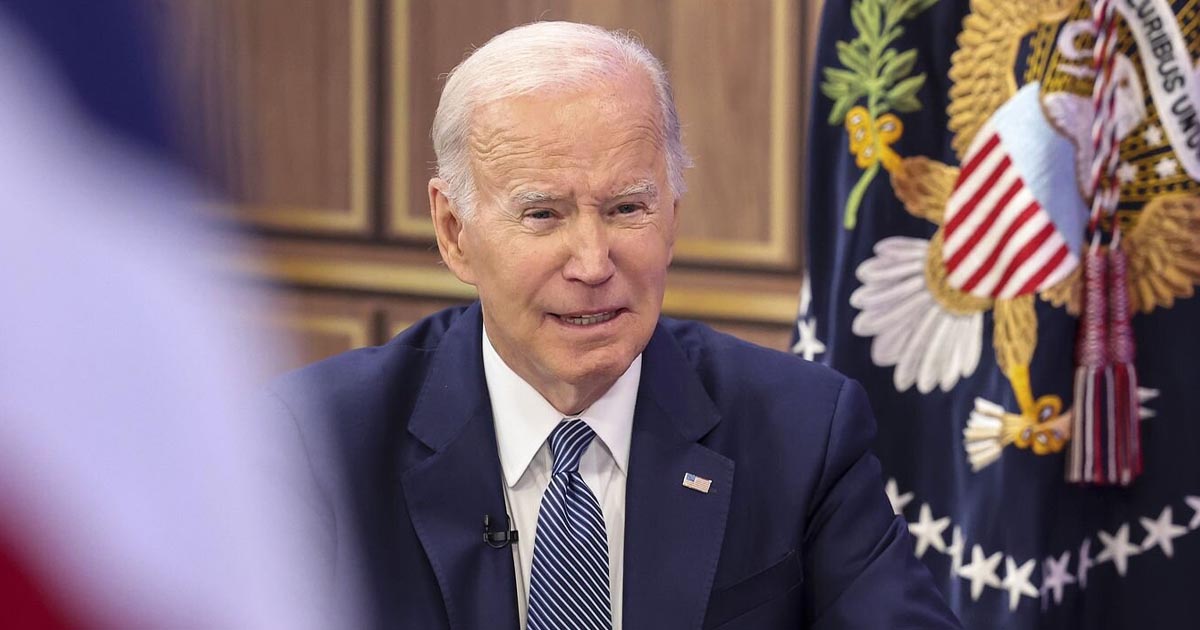 The FBI holds two more informant files on the Biden family's business ventures, triggering the House Oversight Committee on Friday to subpoena two more banks, Rep. Marjorie Taylor Greene (R-GA) exclusively told Breitbart News.
Greene, a member of the House Oversight Committee, said the FBI holds at least two more FD-1023 forms referenced in the FBI informant document reviewed by the Committee Thursday. Greene expects the Committee will work to review those forms next week.
On Thursday the committee viewed an FBI informant file that revealed the alleged existence of two pieces of evidence showing President Joe Biden received $5 million from Ukrainian energy company Burisma, Committee Republicans told reporters.
"He requested it, he and Hunter Biden requested $5 million each," Greene said. "'Pay me $5 million, pay my father $5 million, and we will take care of your problems for you,'" Greene described the alleged request the Bidens made of Burisma.
In 2015, Burisma was under suspicion of money laundering and public corruption. Prosecutor Victor Shokin investigated the case before his termination due to pressure applied by then-Vice President Joe Biden, who threatened to withhold $1 billion in U.S. aid from Ukraine if the Ukrainian government did not fire the prosecutor investigating Burisma.
In exchange for that, the informant file alleges, Joe Biden and Hunter Biden received $5 million each in small sums through separate bank accounts.
Joe Biden bragged about the firing during a 2018 appearance at the Council of Foreign Relations. "I said, 'I'm telling you, you're not getting the billion dollars.' I said, 'You're not getting the billion. I'm going to be leaving here in,' I think it was about six hours," Biden told the audience. "I looked at them and said, 'I'm leaving in six hours. If the prosecutor is not fired, you're not getting the money.' Well, son of a bitch. He got fired."
In connection with Biden's Burisma business deal, Greene told Breitbart News the House Oversight Committee issued two subpoenas Friday to compel information about the Bidens' Ukrainian transactions. Before Friday, the Committee subpoenaed at least four banks — Bank of America, Cathay Bank, JPMorgan Chase, and HSBC USA N.A –and one individual.
"We're giving out subpoenas for two more banks. And this has to do with bank accounts related to Ukraine. So, we're digging deeper into this," she said. "We were hoping to find, you know, actual transactions that relate to this 1023 form."
Greene described Thursday's inspection of the 1023 form. She told Breitbart News she took notes inside the secured area but had to leave the notes inside the secured room per FBI policy. Once she finished reviewing the documents and taking notes, she made a second batch of notes outside the secure area.
"But as soon as I filed my notes, it was really fresh in my mind, because I read it a couple times," she said. "So I made my own notes separately — in a separate room, not in the SCIF, but in a separate room."
"The form references two separate 1023 [forms]," she said, referring to two additional FD-1023 forms mentioned in the FBI informant document.
"It's on white paper, printed paper, eight by 11 normal paper. It looks like just a report," she said.
"The form is written in chronological time," Green continued. "The date of the 1023 that I read yesterday is June 30, 2020. But it tells chronological order, starting in 2015, 2016."
Greene believes the form is credible because the FBI believes the informant is credible. The informant is reportedly a "highly credible" FBI source with a history dating back to the Barack Obama administration.
"The FBI told us [that] they just think he's their best one," she said. "Everything he hands over is true. Everything he hands over is valuable. Everything he hands over is accurate."
In addition, Greene revealed the form indicated Hunter Biden's position on Burisma's board, in which he received about $80,000 per month, were monthly installments of a $5 million total cut owed Hunter Biden in the deal with his father.
"The reason why he was on the board, taking a ridiculous salary, and getting paid these side bribes was literally because his father is the Vice President of the United States. And Hunter and [Joe] Biden have a business partnership, where Hunter goes out —and he does the groundwork — in order for his father to make the decisions and the policy changes for — to get payment."
"He's [Joe Biden] on a telephone call talking about it, he's on video and an interview talking about it, where he literally withheld the U.S. aid from Ukraine and demanded that they fire Victor Shokin," Green said. "And it happened. It happened."
When a reporter questioned Joe Biden Thursday about the alleged $5 million payment, he jokingly responded, "Where's the money?"