The US Federal Reserve left interest rates unchanged at a 22-year high on Wednesday as inflation continues to fade from its highest level in a generation.
Jerome Powell, its chairman, cautioned that the Fed's campaign to bring down price growth has "a long way to go" as it left the door open to further rate hikes.
Policymakers are closely monitoring the strength of the world's largest economy, which has remained unexpectedly resilient in the face of the fastest string of rate increases in four decades.
The Fed opted to maintain its benchmark federal funds rate at a range of between 5.25% and 5.5% following a two-day policy meeting.
Powell stressed that it remained "strongly committed" to reducing inflation.
"Recent indicators suggest that economic activity has been expanding at a strong pace – well above earlier expectations," he told a news conference.
Officials at the Fed embarked upon an aggressive battle against inflation in March last year. They last ordered a hike in July, however, and have since opted to wait and see whether they have done enough.
"Recent indicators suggest that economic activity expanded at a strong pace in the third quarter," the Fed said in a statement. "Job gains have moderated since earlier in the year but remain strong, and the unemployment rate has remained low. Inflation remains elevated."
September's US consumer price index – which showed inflation rising at 3.7% on the year – was markedly lower than the peak of 9.1% in June 2022, but still significantly higher than the Fed's medium-term 2% target.
At the same time, the country's economy has been growing at its fastest pace in almost two years. Gross domestic product increased at an annualized rate of 4.9% during the third quarter.
The labor market has remained equally robust, adding 336,000 jobs in September as the unemployment rate held firm at 3.8%. The latest non-farm payrolls data, for October, will be released on Friday.
Officials are "not confident" that the Fed has, or has not, raised rates as high as they need to be, Powell said. "We haven't made any decisions about future meetings."
Policymakers are due to convene for their next rate-setting meeting on 12 December.
Nancy Vanden Houten, lead US economist at Oxford Economics, said: "We don't expect further Fed rate hikes, but the risks continued to be tilted in that direction. The Fed needs to see more evidence of slower job and wage growth to be convinced that inflation is on a sustainable path back to 2%."

⬇️ Top Picks for You ⬇️
Senate Democrats Authorize Supreme Court Ethics Subpoenas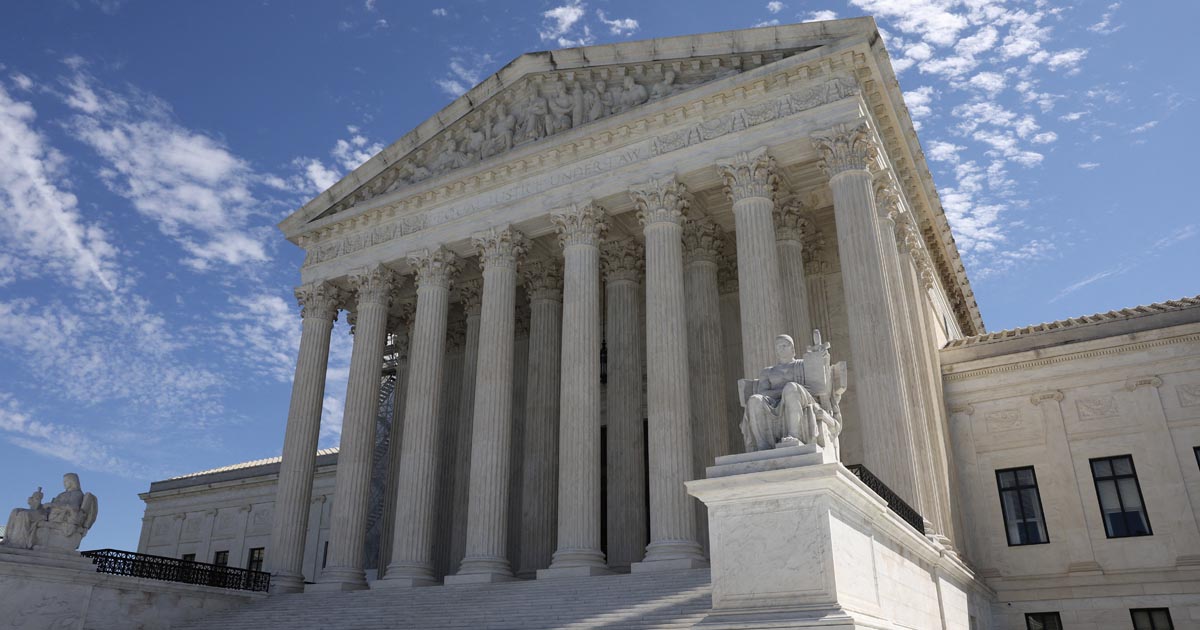 A Democratic-led U.S. Senate panel on Thursday authorized subpoenas to two influential conservatives – Harlan Crow and Leonard Leo – as part of an ethics inquiry spurred by reports of undisclosed largesse directed to some conservative Supreme Court justices.
The Judiciary Committee voted to authorize the subpoenas for Crow, a billionaire Republican donor and benefactor of conservative Justice Clarence Thomas, and Leo, a legal activist who was instrumental in compiling Republican former President Donald Trump's list of potential Supreme Court nominees.
Republican senators walked out of the contentious committee meeting in protest while Democrats cast votes. Some Republicans later questioned the vote's legitimacy, accusing Democrats of violating procedural rules.
"The subpoena clearly wasn't legal," Republican Senator John Kennedy, a committee member, said after the vote.
Senator Dick Durbin, the panel's chairman, said subpoenas were necessary due to the refusal by Crow and Leo for months to voluntarily comply with its previous requests for information. This included itemized lists of all gifts, transportation and lodging provided to any Supreme Court justice.
Durbin also renewed his criticism of a new code of conduct announced by the court on Nov. 13 and promised to continue to pursue the committee's ethics investigation.
"Without an enforcement mechanism, this code of conduct, while a step in a positive direction, cannot restore the public's faith in the court," Durbin said.
Senator Lindsey Graham, the committee's top Republican, told the meeting that Democrats were engaged in a "jihad" against the Supreme Court, whose 6-3 conservative majority has handed major defeats to liberals in recent years on matters including abortion, gun rights and student debt relief.
"When you say you don't want to destroy the Roberts Court, I don't believe you," Graham said, referring to the court under the leadership of conservative Chief Justice John Roberts. "I don't believe a word you're saying."
The committee vote authorized Durbin to issue the subpoenas, which he could do unilaterally, according to a Democratic committee staffer.
If the subpoena recipients fail to comply, Democrats would need 60 votes in the 100-seat Senate to initiate a civil enforcement action, meaning they would need the support of some Republicans. The Democrats also would have the option to make a referral to the U.S. Justice Department, which could choose to pursue criminal contempt proceedings against the subpoena recipients.
Lawyers for Leo and Crow in letters to the committee have criticized the committee's information requests as lacking a proper legal justification. Crow's lawyer had proposed turning over a narrower range of information but Democrats rebuffed that offer, according to the panel's Democratic members.
The news outlet ProPublica reported this year on Thomas's failure to disclose luxury trips and real estate transactions involving Crow, a Texas businessman.
The outlet also reported that Leo helped organize a luxury fishing trip in Alaska attended by conservative Justice Samuel Alito, who failed to disclose taking a private jet provided by billionaire hedge fund manager Paul Singer. Trump chose all three of his appointees to the court from lists of candidates that Leo played a key role in drawing up.
Thomas has said he believed the Crow-funded trips were "personal hospitality" and thus exempt from disclosure requirements, and that his omission of the real estate transaction was inadvertent.
Alito, regarding the flight, said that Singer had "allowed me to occupy what would have otherwise been an unoccupied seat."