The United Auto Workers union and Ford reached a tentative contract agreement on Wednesday night that would end almost six weeks of strike action against the automaker.
The tentative agreement, announced by the union and Ford, still needs to be ratified by some 57,000 UAW members at Ford.
It could also set a pattern for agreements at Stellantis and General Motors, where UAW members have also been on strike at select plants.
There's no guarantee the UAW members at Ford will ratify the deal because despite the huge raises, UAW president Shawn Fain has raised expectations about restoring benefits such as full pensions and implementing a 32-hour workweek.
The gains in the deal "are valued at more than four times the gains from the 2019 contract, and provide more in base wage increases than Ford workers have received in the past 22 years," per a UAW statement emailed on Wednesday night.
"The agreement grants 25% in base wage increases through April 2028, and will cumulatively raise the top wage by over 30% to more than $40 an hour, and raise the starting wage by 68%, to over $28 an hour," it added.
"The lowest-paid workers at Ford will see a raise of more than 150% over the life of the agreement, with some workers receiving an immediate 85% increase immediately upon ratification."
The agreement reinstates major benefits "lost during the Great Recession," including cost-of-living allowances and a three-year wage progression, as well as killing wage tiers in the union. It improves retirement for current retirees, those workers with pensions, and those who have 401(k) plans.
"It also includes a historic right to strike over plant closures, a first for the union," the UAW notes.
"We are pleased to have reached a tentative agreement on a new labor contract with the UAW covering our U.S. operations," Ford CEO and President Jim Farley said in an emailed statement on Wednesday night.
"We are focused on restarting Kentucky Truck Plant, Michigan Assembly Plant and Chicago Assembly Plant, calling 20,000 Ford employees back to work and shipping our full lineup to our customers again."
Ford is due to release its third-quarter earnings report on Thursday afternoon.
President Biden, whose pro-union position collided with his push for electric vehicles, issued a statement from the White House:
"This tentative agreement is a testament to the power of employers and employees coming together to work out their differences at the bargaining table in a manner that helps businesses succeed while helping workers secure pay and benefits they can raise a family on and retire with dignity and respect."
The settlement with Ford could bring a swift agreement between the UAW and Detroit's other two automakers.
"We are working constructively with the UAW to reach a tentative agreement as soon as possible," GM said in a statement Wednesday evening, shortly after the Ford deal was announced.

⬇️ Top Picks for You ⬇️
Senate Democrats Authorize Supreme Court Ethics Subpoenas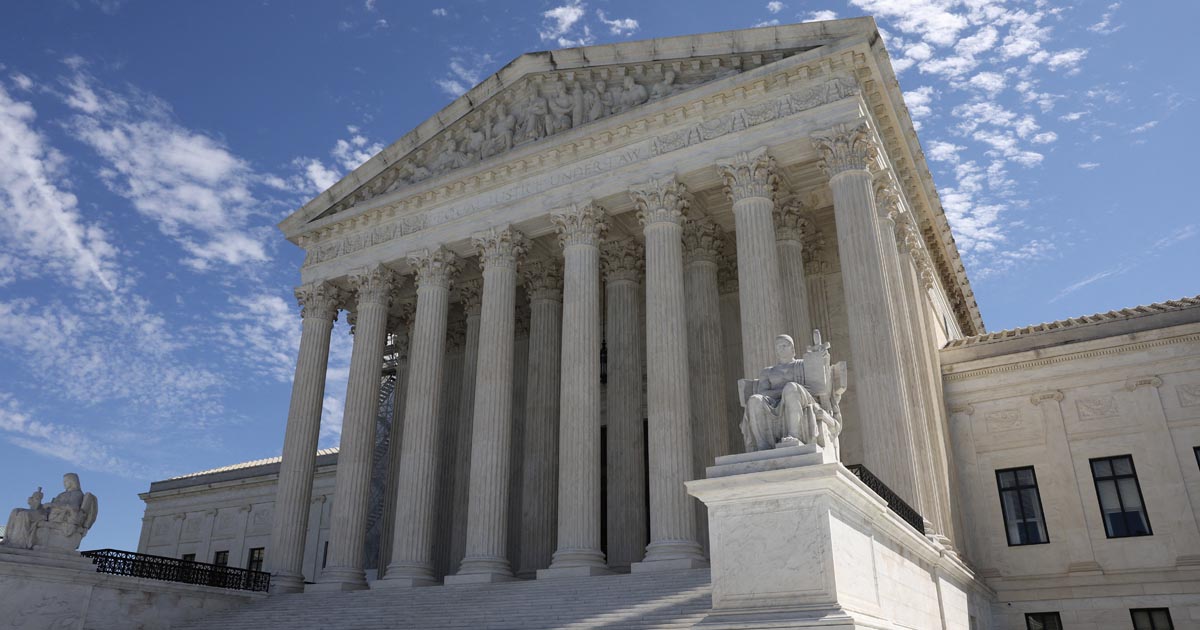 A Democratic-led U.S. Senate panel on Thursday authorized subpoenas to two influential conservatives – Harlan Crow and Leonard Leo – as part of an ethics inquiry spurred by reports of undisclosed largesse directed to some conservative Supreme Court justices.
The Judiciary Committee voted to authorize the subpoenas for Crow, a billionaire Republican donor and benefactor of conservative Justice Clarence Thomas, and Leo, a legal activist who was instrumental in compiling Republican former President Donald Trump's list of potential Supreme Court nominees.
Republican senators walked out of the contentious committee meeting in protest while Democrats cast votes. Some Republicans later questioned the vote's legitimacy, accusing Democrats of violating procedural rules.
"The subpoena clearly wasn't legal," Republican Senator John Kennedy, a committee member, said after the vote.
Senator Dick Durbin, the panel's chairman, said subpoenas were necessary due to the refusal by Crow and Leo for months to voluntarily comply with its previous requests for information. This included itemized lists of all gifts, transportation and lodging provided to any Supreme Court justice.
Durbin also renewed his criticism of a new code of conduct announced by the court on Nov. 13 and promised to continue to pursue the committee's ethics investigation.
"Without an enforcement mechanism, this code of conduct, while a step in a positive direction, cannot restore the public's faith in the court," Durbin said.
Senator Lindsey Graham, the committee's top Republican, told the meeting that Democrats were engaged in a "jihad" against the Supreme Court, whose 6-3 conservative majority has handed major defeats to liberals in recent years on matters including abortion, gun rights and student debt relief.
"When you say you don't want to destroy the Roberts Court, I don't believe you," Graham said, referring to the court under the leadership of conservative Chief Justice John Roberts. "I don't believe a word you're saying."
The committee vote authorized Durbin to issue the subpoenas, which he could do unilaterally, according to a Democratic committee staffer.
If the subpoena recipients fail to comply, Democrats would need 60 votes in the 100-seat Senate to initiate a civil enforcement action, meaning they would need the support of some Republicans. The Democrats also would have the option to make a referral to the U.S. Justice Department, which could choose to pursue criminal contempt proceedings against the subpoena recipients.
Lawyers for Leo and Crow in letters to the committee have criticized the committee's information requests as lacking a proper legal justification. Crow's lawyer had proposed turning over a narrower range of information but Democrats rebuffed that offer, according to the panel's Democratic members.
The news outlet ProPublica reported this year on Thomas's failure to disclose luxury trips and real estate transactions involving Crow, a Texas businessman.
The outlet also reported that Leo helped organize a luxury fishing trip in Alaska attended by conservative Justice Samuel Alito, who failed to disclose taking a private jet provided by billionaire hedge fund manager Paul Singer. Trump chose all three of his appointees to the court from lists of candidates that Leo played a key role in drawing up.
Thomas has said he believed the Crow-funded trips were "personal hospitality" and thus exempt from disclosure requirements, and that his omission of the real estate transaction was inadvertent.
Alito, regarding the flight, said that Singer had "allowed me to occupy what would have otherwise been an unoccupied seat."