Several American officials reportedly enjoyed a lavish lunch with some of the planet's most powerful corporate leaders and World Economic Forum Chair Klaus Schwab during the organization's annual conference in Davos, Switzerland.
The organization is a leading proponent of stakeholder capitalism, an approach to investments that says executives must consider the needs of communities and other parties in addition to shareholders, as well as increased cooperation between public and private actors. Officials such as Gov. Brian Kemp (R-GA), Sen. Joe Manchin (D-WV), Sen. Kyrsten Sinema (I-AZ), Sen. Chris Coons (D-DE), and "a few members of the House of Representatives" took part in a luncheon at the conference alongside prominent executives on Monday, according to a report from CNBC.
One attendee told the outlet that Coons and Manchin each addressed the crowd of business leaders. Coons reportedly discussed efforts to fund the Ukrainian war effort against Russia, while Manchin commented on the merits of American energy independence.
Coons told the outlet that "about 50 CEOs" would attend the luncheon at the Hotel Schatzalp, a property situated in the Alps and decorated in belle époque style. Among the executives in attendance at the lunch was Hewlett Packard Enterprise CEO Antonio Neri.
European leaders are currently incensed by the Inflation Reduction Act, a law signed by President Joe Biden last year, because the package subsidized American electric vehicle manufacturing and neglected to offer the same benefits to European automakers. Manchin said during an interview with POLITICO Europe that the continent's leaders are "hyper-hypocritical" following several decades of their own protectionist measures.
"That bill was designed to basically strengthen the United States so that we can help our allies and friends, which need it right now," the centrist lawmaker remarked. "And if anybody needs it, the E.U. needs it. And without that, we're not going to be and maintain the superpower status of the world if we're not energy independent."
Manchin said that he has admonished European leaders to refrain from regulations on fossil fuels and instead emphasize technological innovations. "I told them, I said, the most important thing is basically you cannot eliminate your way to clean your climate," he added. "You can innovate it, and that's what we're doing in the U.S."
Coons told the outlet that European powers grew "too reliant on Russian energy," commenting that he desires to "find a path forward" and discuss "the alignment of values and priorities."
The theme of this year's World Economic Forum conference is "Cooperation in a Fragmented World," which involves "how we can tackle the numerous and interlinked challenges the world is facing and find solutions through public-private cooperation," according to a press release from the organization. Executives scheduled to speak or participate in panel events include Microsoft CEO Satya Nadella and BlackRock CEO Larry Fink, while political leaders such as German Chancellor Olaf Scholz and Ukrainian First Lady Olena Zelenska will attend the conference.
Several officials from the Biden administration, which has partnered with the World Economic Forum through the First Movers Coalition, a "public-private partnership to commercialize clean technologies through advance purchase commitments," are representing the United States. Special Presidential Envoy for Climate John Kerry will speak on a panel about government and corporate actors using "the power of catalytic philanthropy" for climate investments.
Representative Maria Elvira Salazar (R-FL) and Representative Darrell Issa (R-CA) will likewise make the pilgrimage to Davos in spite of hesitancy toward the World Economic Forum among conservatives. The officials have released statements claiming that they will attempt to bring American founding principles to the controversial event.

⬇️ Top Picks for You ⬇️
Pro-Life Father Arrested by FBI Acquitted on Federal Charges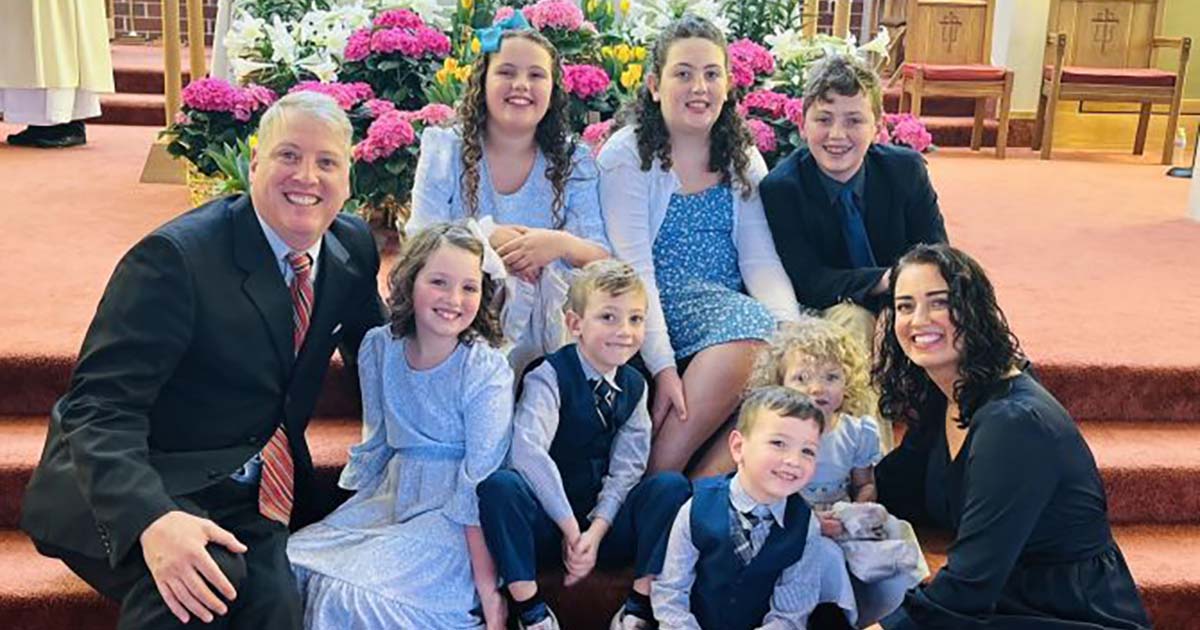 A Catholic pro-life activist facing 11 years in prison for allegedly violating a federal law prohibiting people from blocking others from entering an abortion clinic was acquitted on Monday following a week-long trial.
Mark Houck leads a nonprofit group that counsels women outside of abortion clinics in Philadelphia, Pennsylvania. He was providing sidewalk counseling when, the Department of Justice says, he assaulted an abortion escort twice "because he was a volunteer reproductive health care clinic escort."
"Assault is always a serious offense, and under the [Freedom of Access to Clinic Entrances] FACE Act, if the victim is targeted because of their association with a reproductive healthcare clinic, it is a federal crime," U.S. Attorney Jacqueline Romero said in a DOJ press release. "Our Office and the Department of Justice are committed to prosecuting crimes which threaten the safety and rights of all individuals."
The FACE Act makes it a federal crime to injure, intimidate, or interfere with anyone due to their status as a provider of reproductive health care.
Houck and his attorneys at the Thomas More Society argued, however, that this was "a political prosecution" meant to "send a message" to pro-life Americans.
"And what's clear from the Department of Justice at its highest levels, which is directing this case, [is] that they are trying to send a message to pro-life and people of faith: 'Don't mess with us,'" Thomas More Society vice president Peter Breen told Fox News. "They want to intimidate — they want to cause good people like Mark to stop praying and counseling at the abortion clinics of our country. And that's not going to happen."
Breen told the outlet that the case was thrown out of state court but revived by the Biden administration nearly a year after the incident. Further, Breen said, some 20 FBI agents raided Houck's home when they arrested him, treating him "as if he was a drug lord or a mafia boss."
"If he was truly a danger to the community, they wouldn't have waited a year to prosecute," Breen said. "Serious questions need to be asked of the attorney general. What was he thinking? Why did they do this obscene show of force against a peaceful pillar of the community?"
Houck's lawyers also argued that the DOJ's claim that the FACE Act protects anyone associated with an abortion clinic is inaccurate.
"The FACE Act was never intended to cover disputes between advocates on the public sidewalks outside of our nation's abortion clinics," Breen said in a statement earlier this month. "This new evidence shows clearly that Congress intended to limit the FACE Act to patients and staff working in the clinic, and not to take sides between pro-life and pro-choice counselors and escorts on the sidewalk. The Biden Department of Justice's prosecution of Mark Houck is pure harassment, meant solely to intimidate our nation's pro-life sidewalk counselors who provide vital resources to help pregnant women at risk for abortion."
Houck pleaded not guilty to the charges against him and testified at trial that he and the clinic escort, Bruce Love, had two altercations on the day in question. The first occurred while Houck was counseling two women crossing the street who left Planned Parenthood, Catholic News Agency reported. Love allegedly chased Houck about 100 feet in an attempt to stop him from counseling the women, Life News reported. Houck claimed that Love surprised and made contact with him, causing him to ask, "What are you doing?" and reflexively elbow the escort in the hip to move him out of the way. The prosecution argued that Houck elbowed Love unprovoked because of his status as a clinic escort.
After this, Houck said Love left the clinic and stood near Houck's 12-year-old son while taunting Houck Sr., saying, "You're hurting women. You don't care about women."
Houck said Love also repeatedly disparaged him to his son, who testified on Friday that Love stood about an arm's length away from him near the clinic.
"I moved away… because I was scared," the younger Houck testified, adding that Love told him, "Your dad's a bad person. Your dad's harassing women."
It was after Houck repeatedly told Love to stop harassing his son that Houck said he pushed Love away.
The jury deadlocked on Friday after two-and-a-half hours of deliberation, telling U.S. District Judge Gerald Pappert that they didn't think they could come to a conclusion given more time. Pappert sent the jury home but instructed them to return Monday morning and continue deliberations anyway.
On Monday, the jury acquitted Houck. Following the verdict, Breen released a statement condemning the Biden administration for pursuing his client.
"We are, of course, thrilled with the outcome," Breen said. "Mark and his family are now free of the cloud that the Biden administration threw upon them. We took on Goliath – the full might of the United States government – and won. The jury saw through and rejected the prosecution's discriminatory case, which was harassment from day one. This is a win for Mark and the entire pro-life movement. The Biden Department of Justice's intimidation against pro-life people and people of faith has been put in its place."