With Republicans back in the majority, the U.S. House of Representatives on Jan. 31 passed a series of bills related to the COVID-19 pandemic and vaccines.
The GOP majority in the lower chamber took up two COVID-19 bills on Tuesday, with many others still on the docket for possible consideration later this year.
The first bill would officially declare an end to the public health emergency of the COVID-19 pandemic. The second bill would end the vaccine mandate for health care workers at institutions that receive federal funding.
During the 117th Congress, the Democrat majority in both chambers largely marched in lockstep with President Joe Biden's COVID-19 policies, including vaccine mandates.
Republicans, on the other hand, have pointed to the low risk the virus poses to younger people and those without pre-existing health conditions. Many Republicans opposed vaccine mandates as a violation of Americans' rights to choose which drugs they put into their bodies.
Republican Conference Chair Elise Stefanik (R-N.Y.) said the two bills being considered will "restore our constitutional rights and freedoms after two long years of Democrats COVID-19 power grab policies."
In many places, Americans found themselves effectively barred from leaving their homes amid mandatory lockdowns, which in turn caused substantial mental health and socialization issues among young adults and children.
"The extended COVID lockdowns like the ones we saw in my home state of New York caused irreparable damage to our children's development, financial strain on our small businesses and unnecessary deaths among our most vulnerable seniors," Stefanik said.
The bill passed by Republicans, the first in a round of two expected votes, would end a federal vaccine mandate for health care workers at facilities that receive federal funding.
The bill passed in a 227–203 vote, including 7 Democrats supporting the measure.
Biden announced the health care mandate as part of a larger declaration announcing vaccine mandates for all federal civilian and military personnel. Many Americans, including those with significant reservations about the novel vaccine, which has not undergone long-term testing, were faced with the choice to take the jab or lose their jobs.
In an interview with The Epoch Times, Lt. Col. Adam Conrad, who asked that his name be changed to protect him from retribution by the Department of Defense, described the effects of this mandate on servicemembers.
"I've never seen morale so low," he said.
While federal employees were targeted most by Biden's mandates, private institutions, hospitals, and clinics that received federal funding were also subject to the mandates. In this case, the mandates came not from the president but from the Centers for Medicare and Medicaid Services (CMS).
The CMS mandate, which doesn't allow a testing opt-out, covers more than 17 million health care workers.
Guidelines on the CMS website read: "[Health care] staff must be fully vaccinated (with the exception of those who have been granted exemptions from the COVID-19 vaccine or for those staff for whom the COVID-19 vaccination must be temporarily delayed, as recommended by CDC)."
In January 2022, the Supreme Court declined to strike down the vaccine requirement for health care workers, while at the same time agreeing to strike down a business mandate.
The Freedom for Health Care Workers Act would roll back this mandate on health care workers.
"All of us rightfully were applauding our frontline heroes, applauding all those health care workers who was showing up treating COVID patients," Scalise said of the bill.
"And then you saw this administration—while they started applauding them—ultimately, they said that they would have to be fired if they didn't get the COVID vaccine.
"Workers were forced to lose their jobs over that vaccine mandate that wasn't even in law. It was a ruling that came out of [the Center for Medicare and Medicaid Services]. Let's get those health care workers back to work," Scalise said. "Let's continue as the heroes that they are not tried to shame them, or terminate their careers, because they didn't get vaccinated from COVID."

⬇️ Top Picks for You ⬇️
Biden Dog Bites Another Secret Service Agent; 11th Incident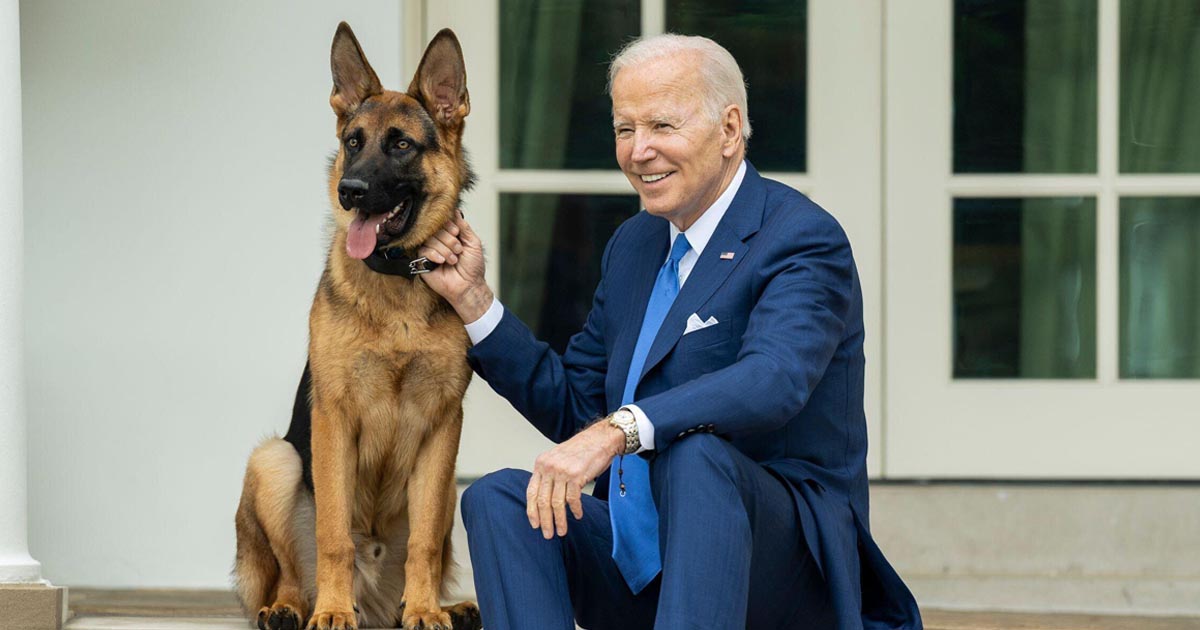 President Joe Biden's younger dog, Commander, bit another US Secret Service agent at the White House Monday evening, CNN has learned, the 11th known biting incident involving the 2-year-old German Shepherd.
"Yesterday around 8 p.m., a Secret Service Uniformed Division police officer came in contact with a First Family pet and was bitten. The officer was treated by medical personnel on complex," USSS chief of communications Anthony Guglielmi told CNN in a statement.
The injured officer spoke with Secret Service Uniformed Division Chief Alfonso M. Dyson Sr. on Tuesday and is doing OK, Guglielmi said.
Commander has been involved in at least 11 biting incidents at the White House and in Delaware, according to CNN reporting and US Secret Service email correspondence, including a November 2022 incident where an officer was hospitalized after the dog clamped down on their arms and thighs.
White House officials said in July that the Bidens were working through new training and leashing protocols for the family pet following the incidents.
Asked by CNN whether the new training had taken place or if any further action would be sought, Elizabeth Alexander, communications director for the first lady, said in a statement that "the First Family continues to work on ways to help Commander handle the often unpredictable nature of the White House grounds."
"The President and First Lady are incredibly grateful to the Secret Service and Executive Residence staff for all they do to keep them, their family, and the country safe," she continued.
Another of Biden's dogs, Major, was involved in biting incidents at the White House. The German Shepherd later moved out of the White House, and Commander arrived at the White House in 2021.
The July email correspondence, obtained through Freedom of Information Act requests by the conservative group Judicial Watch, reflected 10 incidents.
In one incident in October, first lady Dr. Jill Biden "couldn't regain control" of the dog as it charged a member of Secret Service staff.
"I believe it's only a matter of time before an agent/officer is attacked or bit," the staff member warned in an email.
While Secret Service agents are not responsible for the handling of the first family's pets, they can come into frequent contact with the animals.
"This isn't a Secret Service thing. This is a this is a workplace safety issue," CNN contributor and former USSS agent Jonathan Wackrow told CNN.
"There's uniqueness here where it's the residence of the president of the United States, but it's also the workplace for hundreds, thousands of people. And you can't bring a hazard into the workplace. And that's what is essentially happening with this dog. One time you can say it's an accident, but now multiple incidents, it's a serious issue," he added.
Wackrow called it a "significant hazard" for agents on duty at the White House residence.
"I'm sure that the Bidens love the dog. I'm sure that it's a member of the family like every dog is, but you're creating a significant hazard to those who support you – support the office of the president," he said.