With Republicans back in the majority, the U.S. House of Representatives on Jan. 31 passed a series of bills related to the COVID-19 pandemic and vaccines.
The GOP majority in the lower chamber took up two COVID-19 bills on Tuesday, with many others still on the docket for possible consideration later this year.
The first bill would officially declare an end to the public health emergency of the COVID-19 pandemic. The second bill would end the vaccine mandate for health care workers at institutions that receive federal funding.
During the 117th Congress, the Democrat majority in both chambers largely marched in lockstep with President Joe Biden's COVID-19 policies, including vaccine mandates.
Republicans, on the other hand, have pointed to the low risk the virus poses to younger people and those without pre-existing health conditions. Many Republicans opposed vaccine mandates as a violation of Americans' rights to choose which drugs they put into their bodies.
Republican Conference Chair Elise Stefanik (R-N.Y.) said the two bills being considered will "restore our constitutional rights and freedoms after two long years of Democrats COVID-19 power grab policies."
In many places, Americans found themselves effectively barred from leaving their homes amid mandatory lockdowns, which in turn caused substantial mental health and socialization issues among young adults and children.
"The extended COVID lockdowns like the ones we saw in my home state of New York caused irreparable damage to our children's development, financial strain on our small businesses and unnecessary deaths among our most vulnerable seniors," Stefanik said.
The bill passed by Republicans, the first in a round of two expected votes, would end a federal vaccine mandate for health care workers at facilities that receive federal funding.
The bill passed in a 227–203 vote, including 7 Democrats supporting the measure.
Biden announced the health care mandate as part of a larger declaration announcing vaccine mandates for all federal civilian and military personnel. Many Americans, including those with significant reservations about the novel vaccine, which has not undergone long-term testing, were faced with the choice to take the jab or lose their jobs.
In an interview with The Epoch Times, Lt. Col. Adam Conrad, who asked that his name be changed to protect him from retribution by the Department of Defense, described the effects of this mandate on servicemembers.
"I've never seen morale so low," he said.
While federal employees were targeted most by Biden's mandates, private institutions, hospitals, and clinics that received federal funding were also subject to the mandates. In this case, the mandates came not from the president but from the Centers for Medicare and Medicaid Services (CMS).
The CMS mandate, which doesn't allow a testing opt-out, covers more than 17 million health care workers.
Guidelines on the CMS website read: "[Health care] staff must be fully vaccinated (with the exception of those who have been granted exemptions from the COVID-19 vaccine or for those staff for whom the COVID-19 vaccination must be temporarily delayed, as recommended by CDC)."
In January 2022, the Supreme Court declined to strike down the vaccine requirement for health care workers, while at the same time agreeing to strike down a business mandate.
The Freedom for Health Care Workers Act would roll back this mandate on health care workers.
"All of us rightfully were applauding our frontline heroes, applauding all those health care workers who was showing up treating COVID patients," Scalise said of the bill.
"And then you saw this administration—while they started applauding them—ultimately, they said that they would have to be fired if they didn't get the COVID vaccine.
"Workers were forced to lose their jobs over that vaccine mandate that wasn't even in law. It was a ruling that came out of [the Center for Medicare and Medicaid Services]. Let's get those health care workers back to work," Scalise said. "Let's continue as the heroes that they are not tried to shame them, or terminate their careers, because they didn't get vaccinated from COVID."

⬇️ Top Picks for You ⬇️
Trump Suggests Manhattan DA Bragg 'Dropped' Case Against Him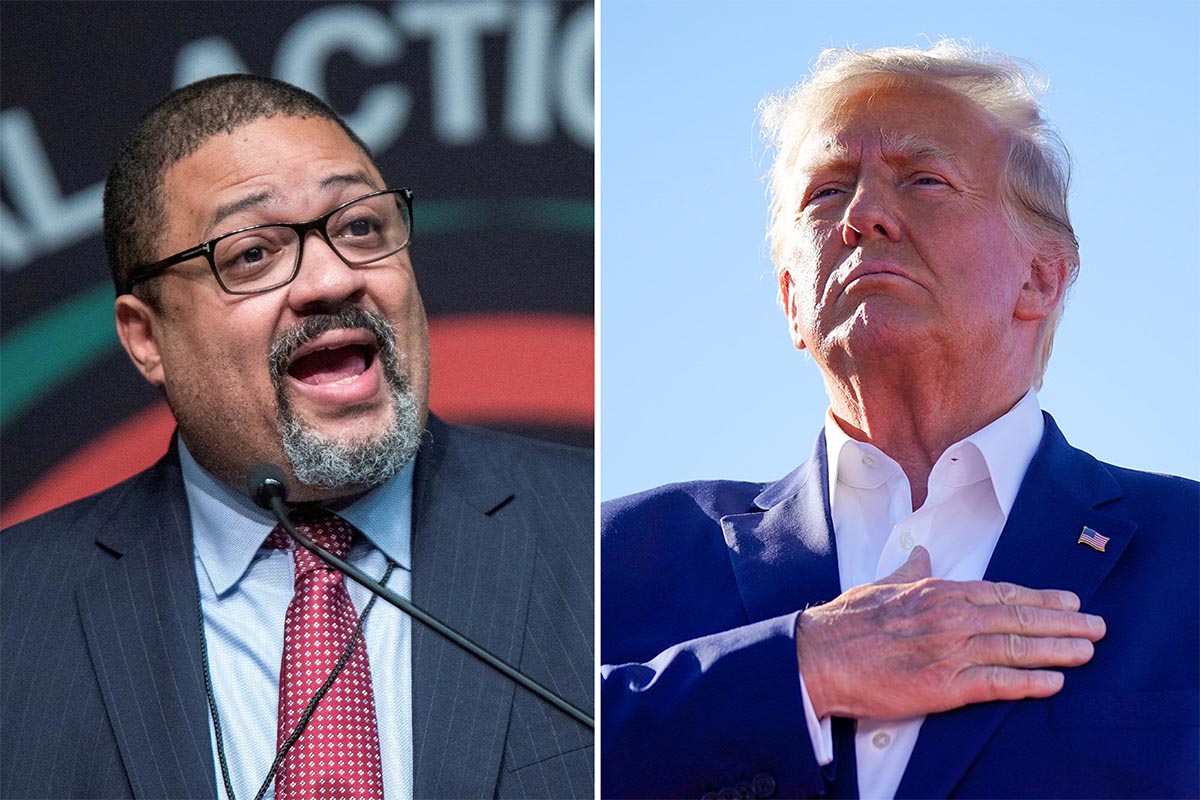 Former President Donald Trump is now suggesting Manhattan District Attorney Alvin Bragg may have dropped his case against him, about a week after he claimed he would be arrested.
After a rally in Waco, Texas, on Saturday, Trump told reporters on his plane, "I think they've already dropped the case … they have absolutely nothing." Trump did not provide evidence for his assertion Saturday.
"It's a fake case. Some fake cases, they have absolutely nothing," the former president said. Trump also reiterated his criticism of Michael Cohen, a former Trump lawyer who has testified against him in the Manhattan grand jury case and previously served time in federal prison on tax fraud and other charges.
Trump also denied mainstream media reports that suggested he was trying to incite violence with his Truth Social posts that criticized Bragg's investigation: "No, I don't like violence and I'm not for violence. But a lot of people are upset."
On Truth Social, the former president made a similar statement regarding his belief Bragg's case is "DEAD." He wrote that the "Witch Hunt against me is DEAD, no evidence at all, & it has been conclusively proven that I did nothing wrong." He dismissed Cohen as a "disbarred lawyer & convicted Felon."
Last week, an attorney in Trump's circle, Robert Costello, told media outlets that he testified before the grand jury and sought to denigrate Cohen's testimony against the 45th president in the investigation, which reportedly is connected to so-called hush money payments that were given to adult performer Stormy Daniels during the 2016 presidential campaign. A lawyer for Cohen, when reached for comment, declined to issue a statement, although Cohen told MSNBC last week that Costello never represented him and disputed his testimony.
Bragg's has not returned a request for comment, and The Epoch Times cannot verify the authenticity of Trump's claims. Previous Epoch Times requests for comment from the DA's office have gone unanswered.
Over the past week, Bragg's office has issued one public statement on the case, and that came in response to a House Republican letter seeking testimony and information about the DA's case or whether his office would arrest Trump. A letter sent by his general counsel said that it was Trump who created a "false expectation" he would be indicted last week, although he provided no other details.
Responding to the House GOP's letter, Bragg's counsel wrote that it "only came after Donald Trump created a false expectation that he would be arrested the next day, and his lawyers reportedly urged you to intervene. Neither fact is a legitimate basis for congressional inquiry."
During the Waco rally, Trump declared that his "enemies are desperate to stop us" and that "our opponents have done everything they can to crush our spirit and to break our will," and that the Manhattan district attorney was investigating him "for something that is not a crime, not a misdemeanor, not an affair."
He added: "But they failed. They've only made us stronger. And 2024 is the final battle, it's going to be the big one. You put me back in the White House, their reign will be over and America will be a free nation once again."
Trump did not make any direct references in his speech to Waco's history, telling the crowd of thousands that he told Lt. Gov Dan Patrick he wanted to hold his rally in a place with overwhelming support, not "one of those 50-50 areas," and said he told Texas officials, "Let's go right into the heart of it."
At several points, Trump criticized Florida Gov. Ron DeSantis, who, despite not announcing it, has long been expected to run for president in 2024 and is seen as Trump's strongest potential challenger for the GOP nomination. Trump called his onetime ally disloyal and said he was "dropping like a rock" in the polls.
In addition to the Manhattan case, Trump is also facing an investigation in Georgia as well as federal investigations into his handling of allegedly classified documents and possible obstruction, as well as statements he made on Jan. 6, 2021. The former president has denied wrongdoing in those instances.