Special Counsel David Weiss told the House Judiciary Committee Tuesday that he was not "blocked" or "prevented from pursuing charges" against Hunter Biden in his years-long probe, while maintaining that "political considerations played no part" in his decision-making.
Weiss appeared for a voluntary and "unprecedented" transcribed interview before the House Judiciary Committee Tuesday morning in an effort to address "misunderstandings about the scope" of his "authority to decide where, when, and whether to bring charges."
In a statement after his hours-long testimony, Weiss said to the best of his knowledge, he is "the first Special Counsel to testify before the submission of the Special Counsel report."
"I have done so out of respect for the committee's oversight responsibilities and to respond to questions raised about the scope of my authority," Weiss said.
Weiss stressed that he is "in the midst of conducting an ongoing investigation and prosecution," and said he was "limited as to what I can say at this point." Weiss did, though, say that at the conclusion of his work, he will prepare a report and "will be able to share more information at that time."
Weiss said that during his transcribed interview, he was "prepared to address misunderstandings about the scope of my authority to decide where, when, and whether to bring charges in this matter."
Weiss vowed, however, not to answer questions "that could jeopardize the ongoing litigation, our investigations, or the rights of defendants or other individuals involved in these matters."
"I am, and have been, the decision-maker on this case," Weiss said. "I do not, however, make these decisions in a vacuum. I am bound by federal law, the principles of federal prosecution and DOJ guidelines."
Weiss stressed that, as a result, "there are processes that I must adhere to in making investigative and charging decisions."
"These processes did not interfere with my decision-making authority," Weiss said. "At no time was I blocked, or otherwise prevented from pursuing charges or taking the steps necessary in the investigation by other United States Attorneys, the Tax Division or anyone else at the Department of Justice."
Weiss also stressed that he "did not request Special Counsel status until August 2023."
"When I made that request, it was promptly granted," Weiss said.
Whistleblowers had alleged Weiss previously requested special counsel status and was denied. Attorney General Merrick Garland tapped Weiss in August to serve as special counsel with jurisdiction over the Biden investigation and any other issues that have come up, or may come up, related to that probe.
Weiss has been leading the Biden investigation since 2018.
"Throughout this investigation, the career prosecutors on my team and I have made decisions based on the facts and the law," Weiss said. "Political considerations played no part in our decision-making."
Weiss said his team's "analysis has been moored to the principles of federal prosecution, and going forward, my team and I will continue to abide by the same principles as we try to bring this matter to a just conclusion."
Weiss' interview comes after a number of current and former Justice Department officials related to the Hunter Biden probe have testified voluntarily on the matter behind closed-doors at the committee, led by Chairman Jim Jordan, R-Ohio.
IRS whistleblowers Gary Shapley and Joseph Ziegler alleged that politics impacted prosecutorial decisions throughout the probe with regard to search warrants, decisions regarding lines of questioning during interviews of specific individuals, and more. Shapley also alleged that Weiss did not have "ultimate authority" to pursue charges against the president's son, and instead needed approval from Justice in Washington – something DOJ officials have confirmed in their voluntary transcribed interviews before the committee.
Acting Deputy Assistant Attorney General for the DOJ Tax Division Stuart Goldberg participated in a transcribed interview before the House Judiciary Committee last month. Fox News Digital reviewed a copy of the transcript of Goldberg's interview, in which he said Weiss needed approval from his unit at the Justice Department before bringing charges in the Hunter Biden probe. Goldberg did say, however, that a prosecutor could appeal his division's decision if they disagreed.
Shapley also alleged that Weiss was considering bringing charges against Hunter Biden in California but said the U.S. attorney there chose not to partner with him for prosecution. The charges were never filed.
Martin Estrada, the U.S. attorney for the Central District of California, told the House Judiciary Committee during his transcribed interview last month that he did, in fact, decline to partner with Weiss in bringing charges against Hunter Biden in his district. Estrada, though, did offer Weiss "administrative support."
In his first move as special counsel, Weiss charged Biden with making a false statement in the purchase of a firearm; making a false statement related to information required to be kept by a federal firearms licensed dealer; and one count of possession of a firearm by a person who is an unlawful user of or addicted to a controlled substance.
The president's son pleaded not guilty to all charges last month.
Weiss' interview comes amid House Republicans' impeachment inquiry against President Biden. The impeachment inquiry is being led by Jordan, House Oversight Committee Chairman James Comer, R-Ky., and House Ways and Means Committee Chairman Jason Smith, R-Mo.

⬇️ Top Picks for You ⬇️
Senate Democrats Authorize Supreme Court Ethics Subpoenas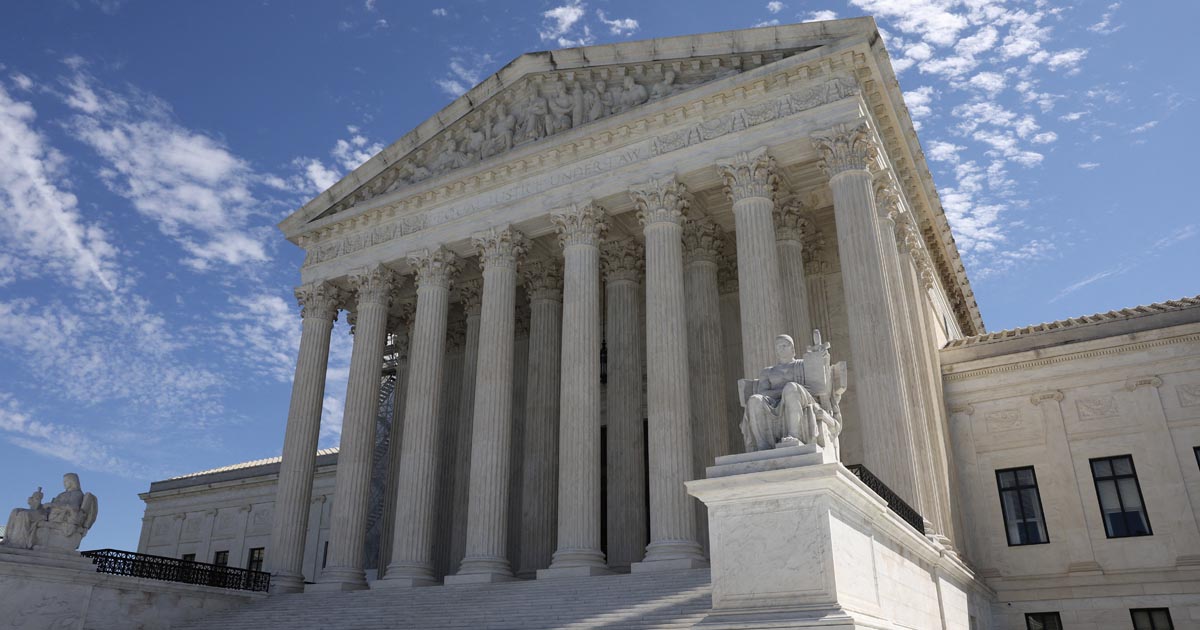 A Democratic-led U.S. Senate panel on Thursday authorized subpoenas to two influential conservatives – Harlan Crow and Leonard Leo – as part of an ethics inquiry spurred by reports of undisclosed largesse directed to some conservative Supreme Court justices.
The Judiciary Committee voted to authorize the subpoenas for Crow, a billionaire Republican donor and benefactor of conservative Justice Clarence Thomas, and Leo, a legal activist who was instrumental in compiling Republican former President Donald Trump's list of potential Supreme Court nominees.
Republican senators walked out of the contentious committee meeting in protest while Democrats cast votes. Some Republicans later questioned the vote's legitimacy, accusing Democrats of violating procedural rules.
"The subpoena clearly wasn't legal," Republican Senator John Kennedy, a committee member, said after the vote.
Senator Dick Durbin, the panel's chairman, said subpoenas were necessary due to the refusal by Crow and Leo for months to voluntarily comply with its previous requests for information. This included itemized lists of all gifts, transportation and lodging provided to any Supreme Court justice.
Durbin also renewed his criticism of a new code of conduct announced by the court on Nov. 13 and promised to continue to pursue the committee's ethics investigation.
"Without an enforcement mechanism, this code of conduct, while a step in a positive direction, cannot restore the public's faith in the court," Durbin said.
Senator Lindsey Graham, the committee's top Republican, told the meeting that Democrats were engaged in a "jihad" against the Supreme Court, whose 6-3 conservative majority has handed major defeats to liberals in recent years on matters including abortion, gun rights and student debt relief.
"When you say you don't want to destroy the Roberts Court, I don't believe you," Graham said, referring to the court under the leadership of conservative Chief Justice John Roberts. "I don't believe a word you're saying."
The committee vote authorized Durbin to issue the subpoenas, which he could do unilaterally, according to a Democratic committee staffer.
If the subpoena recipients fail to comply, Democrats would need 60 votes in the 100-seat Senate to initiate a civil enforcement action, meaning they would need the support of some Republicans. The Democrats also would have the option to make a referral to the U.S. Justice Department, which could choose to pursue criminal contempt proceedings against the subpoena recipients.
Lawyers for Leo and Crow in letters to the committee have criticized the committee's information requests as lacking a proper legal justification. Crow's lawyer had proposed turning over a narrower range of information but Democrats rebuffed that offer, according to the panel's Democratic members.
The news outlet ProPublica reported this year on Thomas's failure to disclose luxury trips and real estate transactions involving Crow, a Texas businessman.
The outlet also reported that Leo helped organize a luxury fishing trip in Alaska attended by conservative Justice Samuel Alito, who failed to disclose taking a private jet provided by billionaire hedge fund manager Paul Singer. Trump chose all three of his appointees to the court from lists of candidates that Leo played a key role in drawing up.
Thomas has said he believed the Crow-funded trips were "personal hospitality" and thus exempt from disclosure requirements, and that his omission of the real estate transaction was inadvertent.
Alito, regarding the flight, said that Singer had "allowed me to occupy what would have otherwise been an unoccupied seat."