Judges in the United Kingdom have doubled-down on their mandate to remove a terminally ill infant from life support rather than allow parents to seek treatment at the Vatican.
Justice Robert Peel ruled Wednesday that 8-month-old Indi Gregory was to be removed from her life-supporting ventilator on Thursday against the parents' wishes. An appeal in the case has been denied and the child is mandated to be removed from life support imminently.
"Claire and I are again disgusted by another one-sided decision from the judges and the Trust. The whole world is watching and is shocked at how we have been treated," said father Dean Gregory, according to Christian Concern, their legal counsel for the case.
The courts sided with Peel's mandate on Friday, denying Dean and Claire Gregory's right to appeal.
Senior UK judges Lord Justice Peter Jackson, Lady Justice Eleanor King and Lord Justice Andrew Moylan of the Court of Appeals refused the appeal, ruling that the Italian government and the Vatican were "wholly misconceived" attempting to transfer the ill infant into their custody.
The Italian government, in an attempt to stop the British healthcare system from pulling Indi's life support, has granted citizenship to the child, so she may receive continued treatment there.
Indi Gregory was born in February of this year and suffers from a degenerative mitochondrial disease that will very likely take her life.
Leadership at the Vatican — in collaboration with the Italian government — have prepared resources for Indi to continue treatment at Bambino Gesù, a Catholic pediatric hospital in Rome.
"Claire and I have always wanted what is in Indi's best interests. She has human rights and we wanted her to have the best treatment possible<" the baby's father said of the decision. "If the UK did not want to fund it, why can she not go to Italy and receive the treatment and care which the amazing Italian Prime Minister and government has offered."
He added,"This feels like the latest kick in the teeth, and we will not give up fighting for our daughter's chance to live until the end."
Italian Prime Minister Giorgia Meloni, who previously approved citizenship for Indi and has aggressively fought for her transfer, is reportedly in contact with the UK's Lord Chancellor urging international cooperation.
"They say there isn't much hope for little Indi, but until the very end, I'll do what I can to defend her life, and to defend the right of her mamma and papa to do all that they can for her," Italian Prime Minister Giorgia Meloni wrote on social media this week.
Italian consul Matteo Corradini has ordered the UK to cede jurisdiction to the child's designated Italian guardian due to "imminent danger to the life of Indi," according to Christian Concern.

⬇️ Top Picks for You ⬇️
Senate Democrats Authorize Supreme Court Ethics Subpoenas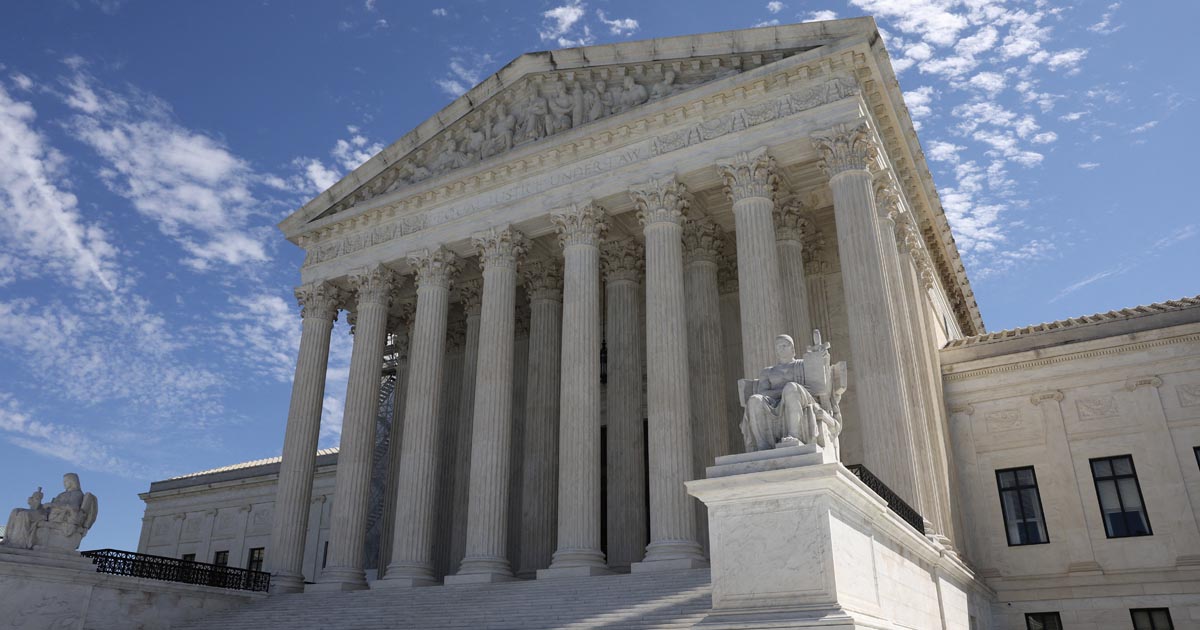 A Democratic-led U.S. Senate panel on Thursday authorized subpoenas to two influential conservatives – Harlan Crow and Leonard Leo – as part of an ethics inquiry spurred by reports of undisclosed largesse directed to some conservative Supreme Court justices.
The Judiciary Committee voted to authorize the subpoenas for Crow, a billionaire Republican donor and benefactor of conservative Justice Clarence Thomas, and Leo, a legal activist who was instrumental in compiling Republican former President Donald Trump's list of potential Supreme Court nominees.
Republican senators walked out of the contentious committee meeting in protest while Democrats cast votes. Some Republicans later questioned the vote's legitimacy, accusing Democrats of violating procedural rules.
"The subpoena clearly wasn't legal," Republican Senator John Kennedy, a committee member, said after the vote.
Senator Dick Durbin, the panel's chairman, said subpoenas were necessary due to the refusal by Crow and Leo for months to voluntarily comply with its previous requests for information. This included itemized lists of all gifts, transportation and lodging provided to any Supreme Court justice.
Durbin also renewed his criticism of a new code of conduct announced by the court on Nov. 13 and promised to continue to pursue the committee's ethics investigation.
"Without an enforcement mechanism, this code of conduct, while a step in a positive direction, cannot restore the public's faith in the court," Durbin said.
Senator Lindsey Graham, the committee's top Republican, told the meeting that Democrats were engaged in a "jihad" against the Supreme Court, whose 6-3 conservative majority has handed major defeats to liberals in recent years on matters including abortion, gun rights and student debt relief.
"When you say you don't want to destroy the Roberts Court, I don't believe you," Graham said, referring to the court under the leadership of conservative Chief Justice John Roberts. "I don't believe a word you're saying."
The committee vote authorized Durbin to issue the subpoenas, which he could do unilaterally, according to a Democratic committee staffer.
If the subpoena recipients fail to comply, Democrats would need 60 votes in the 100-seat Senate to initiate a civil enforcement action, meaning they would need the support of some Republicans. The Democrats also would have the option to make a referral to the U.S. Justice Department, which could choose to pursue criminal contempt proceedings against the subpoena recipients.
Lawyers for Leo and Crow in letters to the committee have criticized the committee's information requests as lacking a proper legal justification. Crow's lawyer had proposed turning over a narrower range of information but Democrats rebuffed that offer, according to the panel's Democratic members.
The news outlet ProPublica reported this year on Thomas's failure to disclose luxury trips and real estate transactions involving Crow, a Texas businessman.
The outlet also reported that Leo helped organize a luxury fishing trip in Alaska attended by conservative Justice Samuel Alito, who failed to disclose taking a private jet provided by billionaire hedge fund manager Paul Singer. Trump chose all three of his appointees to the court from lists of candidates that Leo played a key role in drawing up.
Thomas has said he believed the Crow-funded trips were "personal hospitality" and thus exempt from disclosure requirements, and that his omission of the real estate transaction was inadvertent.
Alito, regarding the flight, said that Singer had "allowed me to occupy what would have otherwise been an unoccupied seat."