'Let's Start Treating Each Other with Respect': Biden Pleads for Unity as GOP Prepares Hunter Investigation
President Joe Biden issued a plea to Republicans and Speaker Kevin McCarthy to 'treat each other with respect' – as the GOP prepares to investigate him and his son Hunter.
He sat alongside McCarthy at the National Prayer Breakfast on Thursday, after their White House showdown over the debt limit, and said: 'Let's just sorta, kinda, join hands a little bit.
'Let's start treating each other with respect. That's what Kevin and I are going to do. Not a joke.
'We had a good meeting yesterday. I think we got to do it across the board. It doesn't mean we're going to agree – fight like hell. But let's treat each other with respect.'
Republicans are planning to start their probe into the Biden family's influence peddling and Hunter Biden's foreign business deals after his State of the Union address next week.
Biden's appeal to GOP sentiments came hours after Hunter sent letters to prosecutors, urging them to target critics who had shared his laptop with the media.
Biden's call also came as both chambers of Congress have ratcheted up the partisan infighting.
Later in the day, House Republicans will hold a vote to kick Democratic Rep. Ilhan Omar of Minnesota, a practising Muslim, off the House Foreign Affairs Committee for her past comments critical of Israel.
The vote comes in retaliation after Democrats last year booted far-right GOP lawmakers from committees over their incendiary, violent remarks.
Biden didn't answer DailyMail.com when asked about his call for respect, given the investigation his son is facing and the Omar vote.
But, in his remarks at the breakfast, he acknowledged that tensions were high.
'Love thy neighbor as thyself. That's the hardest one. I think. At least it's hardest here,' Biden said. 'Didn't used to be hard.'
'I've been here a long time, but it seems to be getting harder. It's easy to say. It's hard to do,' he added.
'My prayer for this prayer breakfast is you started to see each other again, look at each other, travel with each other again. Argue like hell with each other again, but then still go to lunch together.'
Biden, who spent 36 years as a senator representing the state of Delaware, joked about his long service to the country.
'I know I don't look it – but I've done it for a few years,' he said to much laughter.
Even as lawmakers came together Thursday morning in the Capitol complex, they prepared to take battle stations later today and in the days to come.
In addition to the vote on Omar's removal, House Republicans are gearing up to go after the president's son.
The House Oversight Committee has scheduled a February 8 hearing on Hunter Biden's laptop and Twitter's attempt to suppress a New York Post story on it.
The hearing will be the day after President Biden's State of the Union address, in which he will lay out his vision for the country for the next year. He is expected to issue a call for bipartisanship.
Hunter's legal team has gone on the offensive by sending letters to state and federal prosecutors urging criminal investigations into those who accessed and disseminated his personal data.
They also sent a separate letter that threatened Fox News host Tucker Carlson with a defamation lawsuit, The Washington Post reported.

⬇️ Top Picks for You ⬇️
Biden Dog Bites Another Secret Service Agent; 11th Incident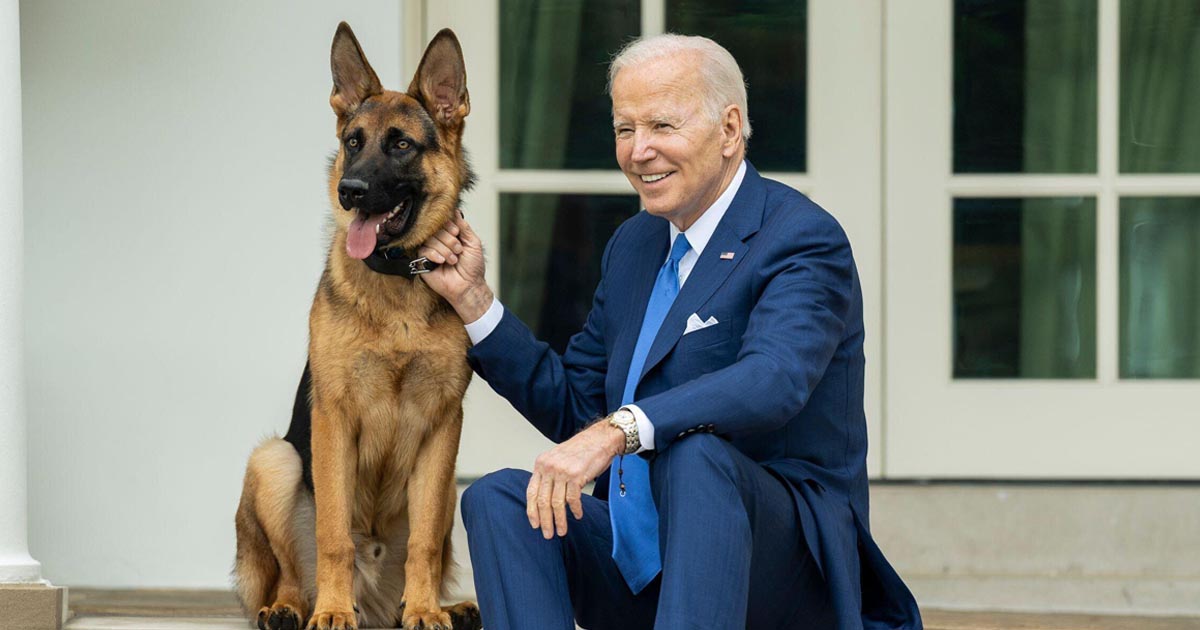 President Joe Biden's younger dog, Commander, bit another US Secret Service agent at the White House Monday evening, CNN has learned, the 11th known biting incident involving the 2-year-old German Shepherd.
"Yesterday around 8 p.m., a Secret Service Uniformed Division police officer came in contact with a First Family pet and was bitten. The officer was treated by medical personnel on complex," USSS chief of communications Anthony Guglielmi told CNN in a statement.
The injured officer spoke with Secret Service Uniformed Division Chief Alfonso M. Dyson Sr. on Tuesday and is doing OK, Guglielmi said.
Commander has been involved in at least 11 biting incidents at the White House and in Delaware, according to CNN reporting and US Secret Service email correspondence, including a November 2022 incident where an officer was hospitalized after the dog clamped down on their arms and thighs.
White House officials said in July that the Bidens were working through new training and leashing protocols for the family pet following the incidents.
Asked by CNN whether the new training had taken place or if any further action would be sought, Elizabeth Alexander, communications director for the first lady, said in a statement that "the First Family continues to work on ways to help Commander handle the often unpredictable nature of the White House grounds."
"The President and First Lady are incredibly grateful to the Secret Service and Executive Residence staff for all they do to keep them, their family, and the country safe," she continued.
Another of Biden's dogs, Major, was involved in biting incidents at the White House. The German Shepherd later moved out of the White House, and Commander arrived at the White House in 2021.
The July email correspondence, obtained through Freedom of Information Act requests by the conservative group Judicial Watch, reflected 10 incidents.
In one incident in October, first lady Dr. Jill Biden "couldn't regain control" of the dog as it charged a member of Secret Service staff.
"I believe it's only a matter of time before an agent/officer is attacked or bit," the staff member warned in an email.
While Secret Service agents are not responsible for the handling of the first family's pets, they can come into frequent contact with the animals.
"This isn't a Secret Service thing. This is a this is a workplace safety issue," CNN contributor and former USSS agent Jonathan Wackrow told CNN.
"There's uniqueness here where it's the residence of the president of the United States, but it's also the workplace for hundreds, thousands of people. And you can't bring a hazard into the workplace. And that's what is essentially happening with this dog. One time you can say it's an accident, but now multiple incidents, it's a serious issue," he added.
Wackrow called it a "significant hazard" for agents on duty at the White House residence.
"I'm sure that the Bidens love the dog. I'm sure that it's a member of the family like every dog is, but you're creating a significant hazard to those who support you – support the office of the president," he said.