Communities in Maine remained on lockdown on Friday, as hundreds of police officers search for the man suspected of killing 18 people and injuring 13 others at a bar and a bowling alley in Lewiston.
Now the desperate manhunt for suspected Maine mass shooter Robert Card has extended to Canada, with authorities issuing an alert for the "armed and dangerous" trained marksman.
The Canada Border Services Agency said it issued the alert to officers along the US-Canada border to "ensure the safety and security of Canadians and protect Canada's borders against any threat or [attempted] legal entry."
It came three days after 18 people were killed and more than a dozen others injured in a Wednesday night shooting spree at multiple sites in Lewiston, Maine.
The mayor of a border town in Canada also said he was aware of American authorities at the border "checking people leaving the country" and said Canadian police are "doing the same as we speak," according to Global News.
St. Stephen Mayor Allan MacEachern put out his own alert to remind residents to be vigilant.
"We're going to make sure everyone knows: Keep your eyes and ears open for any strange activity," he told Global News.
The Canadian alerts came as in the US, more than 350 state and federal law enforcement officials continued the manhunt for Card, thought to be the gunman caught on surveillance footage during the massacre of 18 people in two different locations in Lewiston, Maine, late Wednesday.
The Coast Guard announced Thursday it dispatched a boat crew from Boothbay Harbor and a wing plane from Cape Cod to assist in the search efforts.
Card, a skilled outdoorsman and trained US Army Reserve marksman, owns a 12-foot Sea-Doo jet ski registered in his name and had previously registered a 15-foot bay liner boat, according to documents obtained by CBS News.
But after hours of searching, authorities found "nothing out of the ordinary," Chief Petty Officer Ryan Smith, who is in charge of the Coast Guard's Boothbay Harbor Station, told KATV.
Rick Goddard, a longtime neighbor of Card's, told The Post the suspect is "capable of hiding for a long time if he doesn't want to be caught."
"It's his stomping ground," Goddard said of Card's hometown of Bowdoin.
"I mean, he grew up here. He knows the area really well. He's capable of hiding for a long time if he doesn't want to be caught. There's a lot of places you can be in the woods and never be seen."
"It's really dense, thick woods. If you know the area, there's a lot of places you can hide … you could never see something like that from an airplane or helicopter.
"The trees are so close together, you can barely walk through them. It's so thick, you can barely see 10 feet into the woods. If I was going to hide, that's what I would do. I would hide in some place like that."
Meanwhile, authorities revealed that Card appears to have "interacted with conspiratorial content" online, ABC News reported.
Topics he engaged with online included concerns about a financial crisis, LGBTQ+ issues, gun rights, and commentary about President Biden and other Democratic lawmakers, the outlet said.
Police in Maine said Card walked into the Just-In-Time Recreation Bowl in Lewiston shortly before 7 p.m. Wednesday and opened fire with an assault rifle, killing seven people.
Minutes later, he struck at Schemengees Bar & Grille about two miles away, killing seven more inside the establishment and one outside, cops said.
Three others who were wounded at the two sites were later pronounced dead at area hospitals, while an additional 13 people were injured by gunfire — including a 10-year-old girl.
"We believe this is someone who should not be approached," Maine State Police Col. William Ross warned at a press briefing Wednesday.

⬇️ Top Picks for You ⬇️
Senate Democrats Authorize Supreme Court Ethics Subpoenas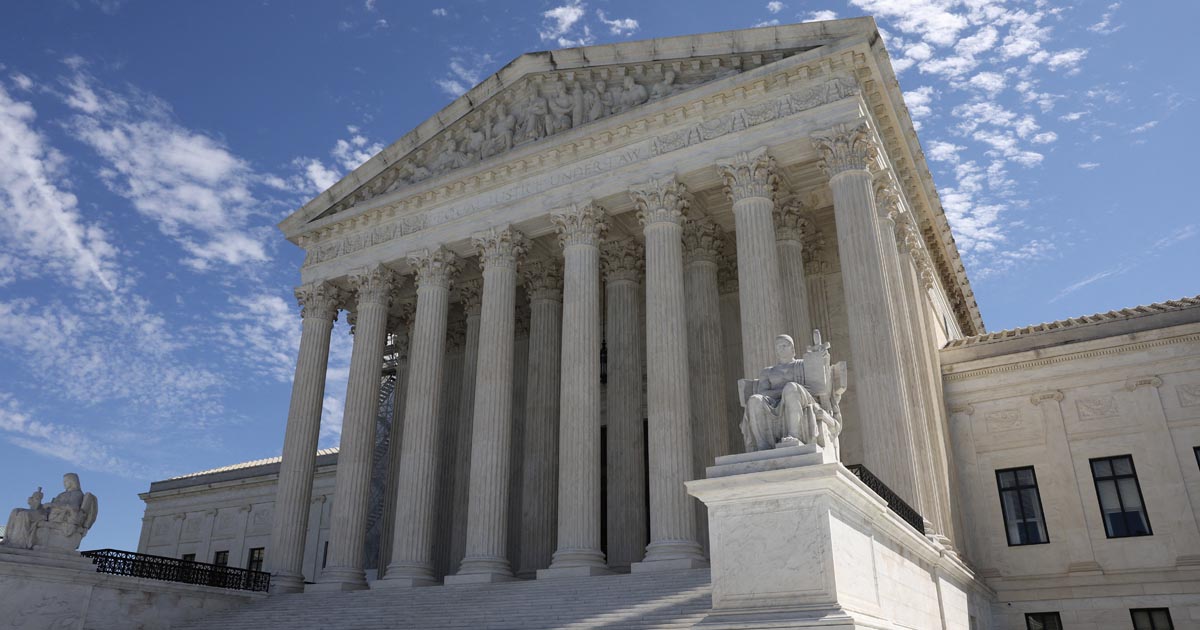 A Democratic-led U.S. Senate panel on Thursday authorized subpoenas to two influential conservatives – Harlan Crow and Leonard Leo – as part of an ethics inquiry spurred by reports of undisclosed largesse directed to some conservative Supreme Court justices.
The Judiciary Committee voted to authorize the subpoenas for Crow, a billionaire Republican donor and benefactor of conservative Justice Clarence Thomas, and Leo, a legal activist who was instrumental in compiling Republican former President Donald Trump's list of potential Supreme Court nominees.
Republican senators walked out of the contentious committee meeting in protest while Democrats cast votes. Some Republicans later questioned the vote's legitimacy, accusing Democrats of violating procedural rules.
"The subpoena clearly wasn't legal," Republican Senator John Kennedy, a committee member, said after the vote.
Senator Dick Durbin, the panel's chairman, said subpoenas were necessary due to the refusal by Crow and Leo for months to voluntarily comply with its previous requests for information. This included itemized lists of all gifts, transportation and lodging provided to any Supreme Court justice.
Durbin also renewed his criticism of a new code of conduct announced by the court on Nov. 13 and promised to continue to pursue the committee's ethics investigation.
"Without an enforcement mechanism, this code of conduct, while a step in a positive direction, cannot restore the public's faith in the court," Durbin said.
Senator Lindsey Graham, the committee's top Republican, told the meeting that Democrats were engaged in a "jihad" against the Supreme Court, whose 6-3 conservative majority has handed major defeats to liberals in recent years on matters including abortion, gun rights and student debt relief.
"When you say you don't want to destroy the Roberts Court, I don't believe you," Graham said, referring to the court under the leadership of conservative Chief Justice John Roberts. "I don't believe a word you're saying."
The committee vote authorized Durbin to issue the subpoenas, which he could do unilaterally, according to a Democratic committee staffer.
If the subpoena recipients fail to comply, Democrats would need 60 votes in the 100-seat Senate to initiate a civil enforcement action, meaning they would need the support of some Republicans. The Democrats also would have the option to make a referral to the U.S. Justice Department, which could choose to pursue criminal contempt proceedings against the subpoena recipients.
Lawyers for Leo and Crow in letters to the committee have criticized the committee's information requests as lacking a proper legal justification. Crow's lawyer had proposed turning over a narrower range of information but Democrats rebuffed that offer, according to the panel's Democratic members.
The news outlet ProPublica reported this year on Thomas's failure to disclose luxury trips and real estate transactions involving Crow, a Texas businessman.
The outlet also reported that Leo helped organize a luxury fishing trip in Alaska attended by conservative Justice Samuel Alito, who failed to disclose taking a private jet provided by billionaire hedge fund manager Paul Singer. Trump chose all three of his appointees to the court from lists of candidates that Leo played a key role in drawing up.
Thomas has said he believed the Crow-funded trips were "personal hospitality" and thus exempt from disclosure requirements, and that his omission of the real estate transaction was inadvertent.
Alito, regarding the flight, said that Singer had "allowed me to occupy what would have otherwise been an unoccupied seat."