Older adults who don't smoke tobacco but do use marijuana were at higher risk of both heart attack and stroke when hospitalized, while people who use marijuana daily were 34% more likely to develop heart failure, according to two new non-published studies presented Monday at the American Heart Association Scientific Sessions in Philadelphia.
"Observational data are strongly pointing to the fact that … cannabis use at any point in time, be it recreational or medicinal, may lead to the development of cardiovascular disease," Robert Page II, chair of the volunteer writing group for the 2020 American Heart Association Scientific Statement: Medical Marijuana, Recreational Cannabis, and Cardiovascular Health, said in a statement. He was not involved in either of the new studies.
The AHA recommendations advise people refrain from smoking or vaping any substance, including cannabis products, because of the potential harm to the heart, lungs and blood vessels.
"The latest research about cannabis use indicates that smoking and inhaling cannabis increases concentrations of blood carboxyhemoglobin (carbon monoxide, a poisonous gas), tar (partly burned combustible matter) similar to the effects of inhaling a tobacco cigarette, both of which have been linked to heart muscle disease, chest pain, heart rhythm disturbances, heart attacks and other serious conditions," said Page, a professor in the department of clinical pharmacy and physical medicine/rehabilitation at the University of Colorado Skaggs School of Pharmacy and Pharmaceutical Sciences in Aurora, Colorado.
"You need to treat this just like you would any other risk factor (for heart disease and stroke), and honestly understand the risks that you were taking," he said.
A growing problem among older adults
Marijuana use is on the rise among older adults. A 2020 study found the numbers of American seniors over age 65 who now smoke marijuana or use edibles increased two-fold between 2015 and 2018. A 2023 study found past month binge drinking and marijuana use among the over-65 crowd rose by 450% between 2015 and 2019.
Nearly three of every 10 marijuana users develop a dependence on weed called cannabis use disorder. A person is considered dependent on weed when they feel food cravings or a lack of appetite, irritability, restlessness, and mood and sleep difficulties after quitting, according to the National Institute on Drug Abuse.
Marijuana use becomes an addiction when a person is unable to quit using weed even though it interferes with many aspects of life.
Chronic conditions and weed
Older adults often develop a number of chronic conditions by age 65 which appear to make the impact of marijuana worse, according to one of the studies that examined hospital records for adults over 65 with cannabis use disorder who did not smoke tobacco.
"What is unique about our study is that patients who were using tobacco were excluded because cannabis and tobacco are sometimes used together, therefore, we were able to specifically examine cannabis use and cardiovascular outcomes," said lead study author Dr. Avilash Mondal, a resident physician at Nazareth Hospital in Philadelphia, in a statement. Sorry missed that
Researchers found the 8,535 adults who abused weed had a 20% higher risk of having a major heart or brain event while hospitalized, compared to over 10 million older hospitalized adults who did not use marijuana.
Both abusers and non-users had already been diagnosed with high blood pressure, type 2 diabetes or high cholesterol. The study found that having high blood pressure readings of over 130/80 mm Hg and high cholesterol were key predictors of major adverse heart and brain events in the marijuana users.
"We know acute use can lead to a drop in blood pressure and therefore, particularly when this is vaped or when it is smoked and or combusted. And so therefore, that plays into the … understanding the potential risk for stroke," Page said. "But what's interesting is if you look at individuals who've used cannabis daily over very long periods of time, it's actually been associated with an increase in blood pressure which is also a risk factor for numerous other cardiovascular conditions."
Risk of heart failure rose
A second study presented Monday followed nearly 160,000 adults with a median age of 54 for about four years to see if use of cannabis would impact their risk of developing heart failure. Heart failure doesn't mean the heart has stopped working, but that the heart isn't pumping oxygenated blood as well as it should, according to the AHA.
At the end of the study, researchers found people who reported daily marijuana use had a 34% increased risk of developing heart failure, compared to those who reported never using marijuana.
Age, sex at birth and smoking history did not appear to impact the risk. The study researchers did not know if the marijuana was smoked or eaten.
A study published earlier this year also found using marijuana every day can raise a person's risk of coronary artery disease by one third compared with those who never partake. Coronary artery disease is caused by plaque buildup in the walls of the arteries that supply blood to the heart. Also called atherosclerosis, CAD is the most common type of heart disease, according to the US Centers for Disease Control and Prevention.
"Prior research shows links between marijuana use and cardiovascular disease like coronary artery disease, heart failure and atrial fibrillation, which is known to cause heart failure," said Dr. Yakubu Bene-Alhasan, a resident physician at Medstar Health in Baltimore, who was lead author of the heart failure study, in a statement
"Our results should encourage more researchers to study the use of marijuana to better understand its health implications, especially on cardiovascular risk," Bene-Alhasan said.

⬇️ Top Picks for You ⬇️
Senate Democrats Authorize Supreme Court Ethics Subpoenas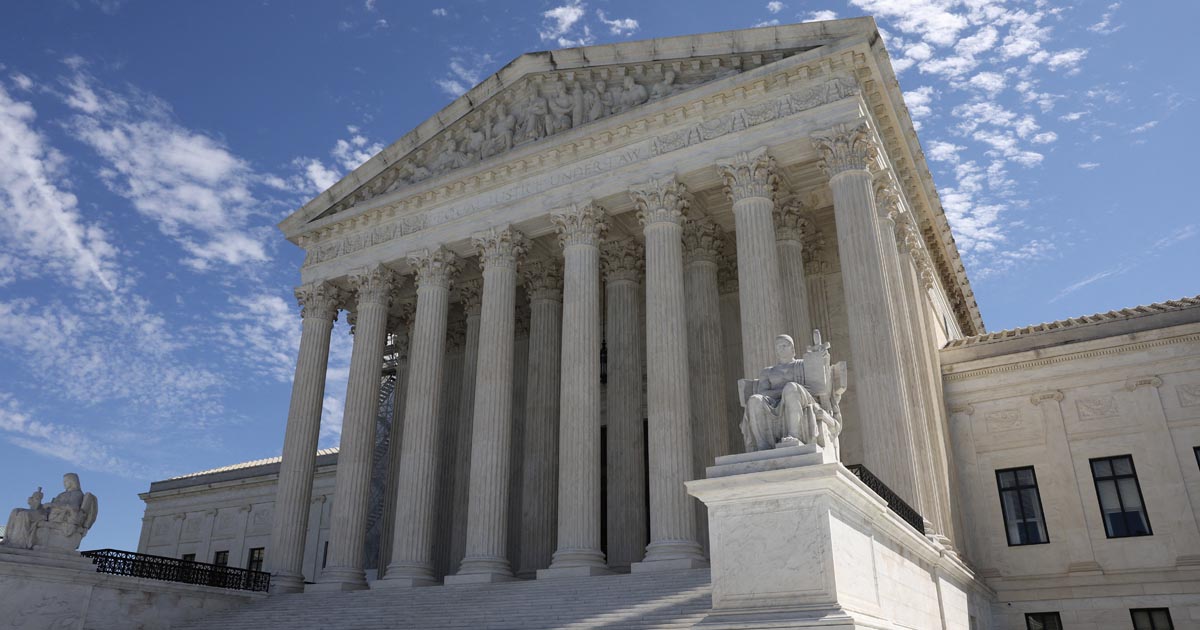 A Democratic-led U.S. Senate panel on Thursday authorized subpoenas to two influential conservatives – Harlan Crow and Leonard Leo – as part of an ethics inquiry spurred by reports of undisclosed largesse directed to some conservative Supreme Court justices.
The Judiciary Committee voted to authorize the subpoenas for Crow, a billionaire Republican donor and benefactor of conservative Justice Clarence Thomas, and Leo, a legal activist who was instrumental in compiling Republican former President Donald Trump's list of potential Supreme Court nominees.
Republican senators walked out of the contentious committee meeting in protest while Democrats cast votes. Some Republicans later questioned the vote's legitimacy, accusing Democrats of violating procedural rules.
"The subpoena clearly wasn't legal," Republican Senator John Kennedy, a committee member, said after the vote.
Senator Dick Durbin, the panel's chairman, said subpoenas were necessary due to the refusal by Crow and Leo for months to voluntarily comply with its previous requests for information. This included itemized lists of all gifts, transportation and lodging provided to any Supreme Court justice.
Durbin also renewed his criticism of a new code of conduct announced by the court on Nov. 13 and promised to continue to pursue the committee's ethics investigation.
"Without an enforcement mechanism, this code of conduct, while a step in a positive direction, cannot restore the public's faith in the court," Durbin said.
Senator Lindsey Graham, the committee's top Republican, told the meeting that Democrats were engaged in a "jihad" against the Supreme Court, whose 6-3 conservative majority has handed major defeats to liberals in recent years on matters including abortion, gun rights and student debt relief.
"When you say you don't want to destroy the Roberts Court, I don't believe you," Graham said, referring to the court under the leadership of conservative Chief Justice John Roberts. "I don't believe a word you're saying."
The committee vote authorized Durbin to issue the subpoenas, which he could do unilaterally, according to a Democratic committee staffer.
If the subpoena recipients fail to comply, Democrats would need 60 votes in the 100-seat Senate to initiate a civil enforcement action, meaning they would need the support of some Republicans. The Democrats also would have the option to make a referral to the U.S. Justice Department, which could choose to pursue criminal contempt proceedings against the subpoena recipients.
Lawyers for Leo and Crow in letters to the committee have criticized the committee's information requests as lacking a proper legal justification. Crow's lawyer had proposed turning over a narrower range of information but Democrats rebuffed that offer, according to the panel's Democratic members.
The news outlet ProPublica reported this year on Thomas's failure to disclose luxury trips and real estate transactions involving Crow, a Texas businessman.
The outlet also reported that Leo helped organize a luxury fishing trip in Alaska attended by conservative Justice Samuel Alito, who failed to disclose taking a private jet provided by billionaire hedge fund manager Paul Singer. Trump chose all three of his appointees to the court from lists of candidates that Leo played a key role in drawing up.
Thomas has said he believed the Crow-funded trips were "personal hospitality" and thus exempt from disclosure requirements, and that his omission of the real estate transaction was inadvertent.
Alito, regarding the flight, said that Singer had "allowed me to occupy what would have otherwise been an unoccupied seat."