The Securities and Exchange Commission is investigating the Mormon Church's past efforts to keep its giant investment portfolio a secret, a practice that ended after a former employee revealed in 2019 that the church had amassed $100 billion of holdings.
The SEC's investigation has focused on whether the Church of Jesus Christ of Latter-day Saints, also known as LDS, complied with disclosure requirements for large money managers. It is at an advanced stage and is likely to lead to a settlement in the coming months, people familiar with the matter said.
The SEC historically has punished violations of money-manager reporting rules by levying fines. The size of the fine being sought by the SEC's enforcement staff couldn't be learned. The agency sometimes closes investigations, even those that have reached an advanced stage, without taking formal enforcement action.
The entity at the center of the SEC's investigation is Ensign Peak Advisors Inc., an investment firm owned by the church that manages its assets. Ensign Peak has made disclosure filings under its own name with the SEC since February 2020.
Doug Andersen, a spokesman for the Church of Jesus Christ of Latter-day Saints, declined to confirm or deny the SEC investigation's existence. "The church works with many government regulators to ensure we are in compliance with the law," he said. "We take those responsibilities very seriously." Ensign Peak executives didn't respond to requests for comment.
The current size of Ensign Peak's holdings remains a tightly held secret. The firm, based in Salt Lake City, was incorporated in 1997. Under SEC rules, it must disclose some types of investments, like U.S.-listed stocks, that it manages directly, which amounted to roughly $40 billion on Sept. 30. The remainder of the portfolio is made up of investments such as fixed-income securities, private companies or funds. Ensign Peak had an estimated $100 billion of holdings in 2019.
Investment managers with at least $100 million under management publicly report their stockholdings quarterly. The numbers are tracked by public companies and investors. About 5,000 entities file the form, according to SEC data made public in 2020.
The size of the church's investment holdings first came to light in 2019, after a former Ensign Peak investment manager, David Nielsen, filed a whistleblower complaint with the Internal Revenue Service, claiming that Ensign Peak shouldn't be treated as a tax-exempt charity because it didn't engage in any charitable activities.
The complaint showed for the first time how big Ensign Peak had grown. At the time it was more than twice the size of the Harvard endowment and on par with some of the biggest sovereign-wealth funds in the world. "We've tried to be somewhat anonymous," Roger Clarke, then head of Ensign Peak, said in an interview at the time. The firm operated out of a fourth-floor office, above a Salt Lake City food court.
Ensign Peak and church officials said they hadn't violated any tax laws and that the fund was a rainy-day account to be used in difficult economic times. Mr. Clarke said he believed church leaders were concerned that public knowledge of the scale of the firm's assets might discourage church members from making donations, known as tithing.
At the time, some church members asked why details about the fund had been tightly held for so long, what the money was for, and whether tithing so much to the church should still be the standard practice. Members of the church must give 10% of their income each year to remain in good standing.
More recently, attorneys for Mr. Nielsen on Jan. 31 gave a 90-page memo to the Senate Finance Committee in which they alleged that Ensign Peak had made false statements to the IRS in publicly available filings about the size of its assets and whether the firm held foreign bank accounts. Mr. Nielsen's attorneys asked the committee to investigate.
Mr. Andersen, the church spokesman, said: "The church, along with our investment manager, Ensign Peak Advisors, have only recently been made aware of allegations brought forward by a former Ensign Peak employee. We are always willing to work with government regulators to resolve concerns and are committed to full compliance." A spokesman for the Senate Finance Committee confirmed it received the memo, but he declined to comment further.
The bar for enforcing the reporting requirement, known as 13-F, is low; regulators don't have to prove a company intended to violate the rule. Simply failing to file the forms, or omitting required information, is enough to breach the law.
"The SEC is concerned when people don't file their 13-F reports because it's information the market isn't getting that it's entitled to get under the law," said Robert Plaze, a partner at Proskauer Rose LLP who previously was a senior official in the SEC division that oversees investment funds and managers.
The data that investment managers are required to disclose is released with a 45-day delay, making it less valuable to traders interested in following the moves of large funds. Even so, public companies tap the information to track their major shareholders, while activist investors use the data to identify the investors whose support they may need during a contest for control of a company.

⬇️ Top Picks for You ⬇️
Trump Suggests Manhattan DA Bragg 'Dropped' Case Against Him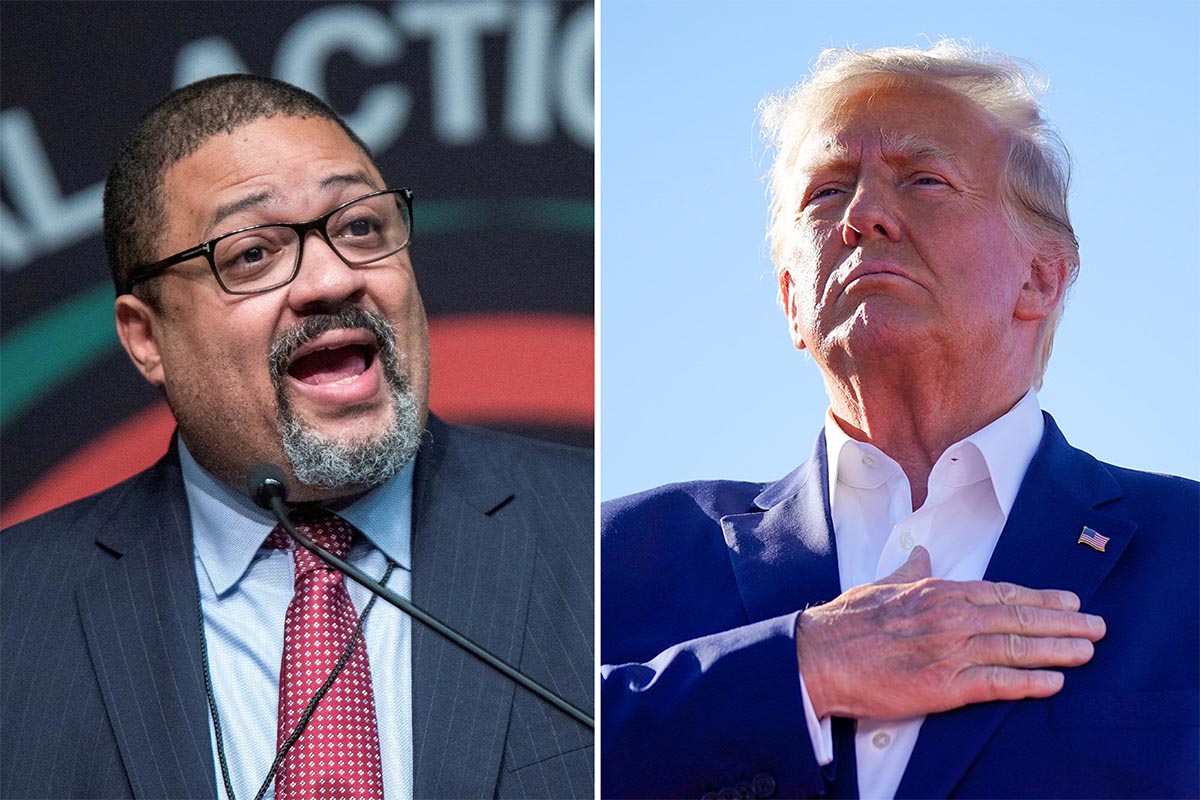 Former President Donald Trump is now suggesting Manhattan District Attorney Alvin Bragg may have dropped his case against him, about a week after he claimed he would be arrested.
After a rally in Waco, Texas, on Saturday, Trump told reporters on his plane, "I think they've already dropped the case … they have absolutely nothing." Trump did not provide evidence for his assertion Saturday.
"It's a fake case. Some fake cases, they have absolutely nothing," the former president said. Trump also reiterated his criticism of Michael Cohen, a former Trump lawyer who has testified against him in the Manhattan grand jury case and previously served time in federal prison on tax fraud and other charges.
Trump also denied mainstream media reports that suggested he was trying to incite violence with his Truth Social posts that criticized Bragg's investigation: "No, I don't like violence and I'm not for violence. But a lot of people are upset."
On Truth Social, the former president made a similar statement regarding his belief Bragg's case is "DEAD." He wrote that the "Witch Hunt against me is DEAD, no evidence at all, & it has been conclusively proven that I did nothing wrong." He dismissed Cohen as a "disbarred lawyer & convicted Felon."
Last week, an attorney in Trump's circle, Robert Costello, told media outlets that he testified before the grand jury and sought to denigrate Cohen's testimony against the 45th president in the investigation, which reportedly is connected to so-called hush money payments that were given to adult performer Stormy Daniels during the 2016 presidential campaign. A lawyer for Cohen, when reached for comment, declined to issue a statement, although Cohen told MSNBC last week that Costello never represented him and disputed his testimony.
Bragg's has not returned a request for comment, and The Epoch Times cannot verify the authenticity of Trump's claims. Previous Epoch Times requests for comment from the DA's office have gone unanswered.
Over the past week, Bragg's office has issued one public statement on the case, and that came in response to a House Republican letter seeking testimony and information about the DA's case or whether his office would arrest Trump. A letter sent by his general counsel said that it was Trump who created a "false expectation" he would be indicted last week, although he provided no other details.
Responding to the House GOP's letter, Bragg's counsel wrote that it "only came after Donald Trump created a false expectation that he would be arrested the next day, and his lawyers reportedly urged you to intervene. Neither fact is a legitimate basis for congressional inquiry."
During the Waco rally, Trump declared that his "enemies are desperate to stop us" and that "our opponents have done everything they can to crush our spirit and to break our will," and that the Manhattan district attorney was investigating him "for something that is not a crime, not a misdemeanor, not an affair."
He added: "But they failed. They've only made us stronger. And 2024 is the final battle, it's going to be the big one. You put me back in the White House, their reign will be over and America will be a free nation once again."
Trump did not make any direct references in his speech to Waco's history, telling the crowd of thousands that he told Lt. Gov Dan Patrick he wanted to hold his rally in a place with overwhelming support, not "one of those 50-50 areas," and said he told Texas officials, "Let's go right into the heart of it."
At several points, Trump criticized Florida Gov. Ron DeSantis, who, despite not announcing it, has long been expected to run for president in 2024 and is seen as Trump's strongest potential challenger for the GOP nomination. Trump called his onetime ally disloyal and said he was "dropping like a rock" in the polls.
In addition to the Manhattan case, Trump is also facing an investigation in Georgia as well as federal investigations into his handling of allegedly classified documents and possible obstruction, as well as statements he made on Jan. 6, 2021. The former president has denied wrongdoing in those instances.