New Video Released Of Moments Leading Up To Arrest Of Reporter At Ohio Governor's Press Conference
Ohio State Highway Patrol released body camera footage Thursday night that provided more detail about the moments that led up to the arrest of NewsNation reporter Evan Lambert during a press conference this week.
Lambert, a TV journalist reporting on the fiery 50-car train derailment in Ohio, was arrested Wednesday for speaking during Republican Ohio Gov. Mike DeWine's press conference in East Palestine.
In the video, members of the Ohio State Highway Patrol along with Ohio National Guard Adjutant General John Harris approached Lambert as he was reporting live from a school gymnasium. "I instinctively put my hands on his chest to keep him from bumping into me, which I felt was inevitable if I had not protected myself," Harris claimed in statement.
Multiple law enforcement officials told Lambert that he needed to leave the gym or he would face arrest.
"Do you know how quickly our lawyers can get me out?" Lambert responded. "I'm going to listen [to the briefing] because it's my job. I'm trying to listen and he [Harris] escalated it with me. I'm doing my job that's covered by the First Amendment."
Lambert continued to resist calls for him to leave the gym and was subsequently taken into the hallway and arrested.
NewsNation has obtained new body camera footage of the arrest of NewsNation Correspondent @EvanLambertTV
FULL VIDEO ON IG & FB #EvanLambert #Ohio #arrest #firstamendment#journalist @newsnationnow pic.twitter.com/0gQS8jczDT

— Nichole Berlie (@NicholeBerlie) February 10, 2023
Lambert was charged with disorderly conduct and criminal trespassing, and was expected to stay in the Columbiana County Jail overnight. But he was soon released.
DeWine said Wednesday night that he didn't ask for any reporters to be arrested and that it's normal for reporters to speak on TV during his press conferences.
"Whoever was arrested had every right to be reporting and doing what they do every single day," he said.
Journalists from around the country flocked to East Palestine, Ohio, over the weekend after officials warned that burning chemicals could cause a severe health hazard or dangerous explosion. Officials vowed to charge people with misconduct during an emergency if they refused to leave — with upgraded charges if children were at risk.
To mitigate the risk of explosion, officials decided to conduct a controlled release of chemicals. According to the Associated Press, the fires from that release are no longer burning, and residents were allowed to return to their homes Wednesday night.
Federal investigators said the crash was caused by an issue with a rail car axle.

⬇️ Top Picks for You ⬇️
Biden Dog Bites Another Secret Service Agent; 11th Incident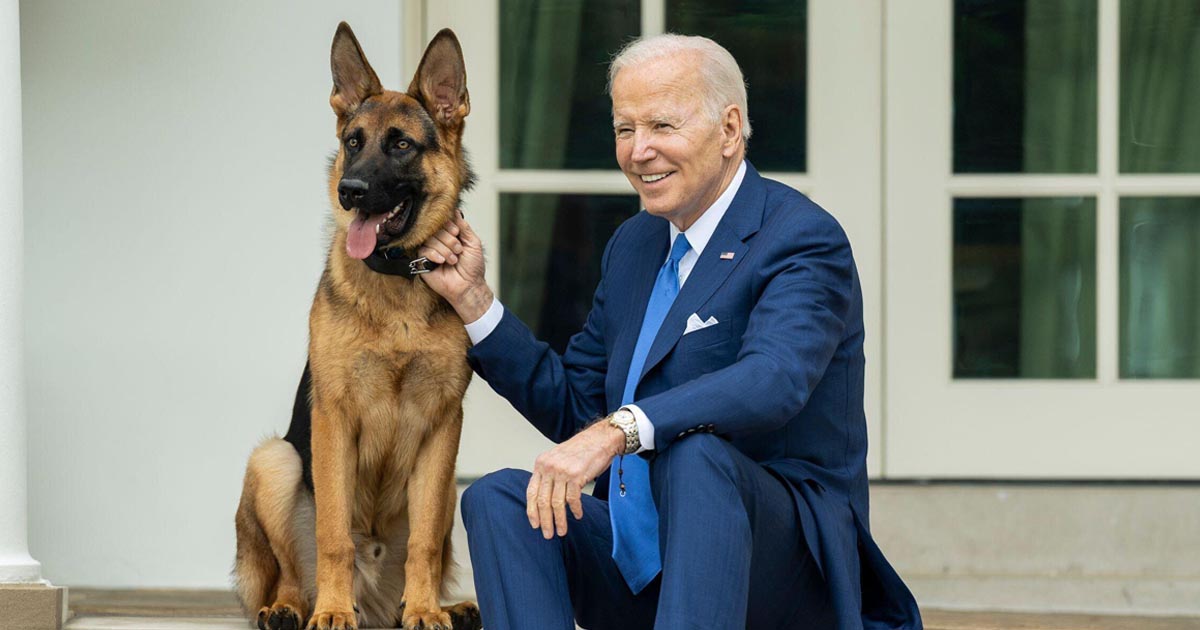 President Joe Biden's younger dog, Commander, bit another US Secret Service agent at the White House Monday evening, CNN has learned, the 11th known biting incident involving the 2-year-old German Shepherd.
"Yesterday around 8 p.m., a Secret Service Uniformed Division police officer came in contact with a First Family pet and was bitten. The officer was treated by medical personnel on complex," USSS chief of communications Anthony Guglielmi told CNN in a statement.
The injured officer spoke with Secret Service Uniformed Division Chief Alfonso M. Dyson Sr. on Tuesday and is doing OK, Guglielmi said.
Commander has been involved in at least 11 biting incidents at the White House and in Delaware, according to CNN reporting and US Secret Service email correspondence, including a November 2022 incident where an officer was hospitalized after the dog clamped down on their arms and thighs.
White House officials said in July that the Bidens were working through new training and leashing protocols for the family pet following the incidents.
Asked by CNN whether the new training had taken place or if any further action would be sought, Elizabeth Alexander, communications director for the first lady, said in a statement that "the First Family continues to work on ways to help Commander handle the often unpredictable nature of the White House grounds."
"The President and First Lady are incredibly grateful to the Secret Service and Executive Residence staff for all they do to keep them, their family, and the country safe," she continued.
Another of Biden's dogs, Major, was involved in biting incidents at the White House. The German Shepherd later moved out of the White House, and Commander arrived at the White House in 2021.
The July email correspondence, obtained through Freedom of Information Act requests by the conservative group Judicial Watch, reflected 10 incidents.
In one incident in October, first lady Dr. Jill Biden "couldn't regain control" of the dog as it charged a member of Secret Service staff.
"I believe it's only a matter of time before an agent/officer is attacked or bit," the staff member warned in an email.
While Secret Service agents are not responsible for the handling of the first family's pets, they can come into frequent contact with the animals.
"This isn't a Secret Service thing. This is a this is a workplace safety issue," CNN contributor and former USSS agent Jonathan Wackrow told CNN.
"There's uniqueness here where it's the residence of the president of the United States, but it's also the workplace for hundreds, thousands of people. And you can't bring a hazard into the workplace. And that's what is essentially happening with this dog. One time you can say it's an accident, but now multiple incidents, it's a serious issue," he added.
Wackrow called it a "significant hazard" for agents on duty at the White House residence.
"I'm sure that the Bidens love the dog. I'm sure that it's a member of the family like every dog is, but you're creating a significant hazard to those who support you – support the office of the president," he said.