Teachers and parents have been warned not to ridicule or over-react to schoolkids identifying as Furries – people with an active interest in animal characters with human characteristics.
A Government-backed safe­guarding group says children dressing up in furry costumes need to "feel comfortable expressing themselves".
The Safer Schools initiative says teachers and parents should be on the lookout for students taking up "fursonas", or personalised animal characters, and dressing in fur suits in a bizarre trend that started in the States.
Safer Schools, a respected safe-guarding body, shares tips on its website including approaching the child's interest with "no judg­ment" and showing "understanding".
"What you should not do is overreact or ridicule," it says.
"If a child or young person in your care begins to show an interest in joining any community, be it online or off, how you approach and handle any related conversations is crucial.
"It is important to build a safe environment for them based on trust, where they feel comfortable expressing themselves to you."
The body is urging parents to familiarise themselves with the Furry community so they can communicate with their child.
It adds: "The Furry community is a complex one, made up of many different identities and definitions of what it means to be a 'furry'."
Safer Schools has had govern­­ment funding for the development of its apps, works closely with a number of local authorities and trains teachers on safeguarding.
It makes clear it is not promoting Furries, but highlighting the risks. Boss Jim Gamble, who ran the Child Exploitation and Online Protection Command until 2010, told The Sun on Sunday: "We try to provide information that helps parents and teachers so they can engage with their children in a way that makes sense.
"We are most definitely not promoting Furries or the issues associated with it.
"What we are doing is providing advice on fandom and cosplay."
Mr Gamble insists his organis­ation has seen no evidence of Furries in any school he deals with and believes the vast majority of cases are hoaxes.
But he said: "Educating and empowering parents so they are able to deal with this is really important. We make it very clear there are significant risks.
"Our advice is there to allow parents to have a sensible and sensi­tive con­ver­sation with their child and highlight risks."
Mr Gamble said the Government needs to introduce national guide­lines for schools on identity issues.
But he added: "By over-reacting and over-magnifying the issue we feed an unhealthy curiosity.
"At the end of the day a human being is not a cat."
Sir John Hayes, chairman of the Common Sense Group of Tory MPs, said: "This idea that we can all choose to be anything we want to be — so I can choose to be a giant, or you can choose to be a flying creature — is preposterous nonsense.
"Do we really need guidance on this?
"I dressed up — as a little boy — in various costumes and so did my children.
"Role play is an important part of children's learning. But it is exactly that, role play. It's not about their fundamental identity."
Former teacher Liz Arnold, 49, said that in her 20-year career she had one child identify as a cat.
She said: "Because it was a very young child, other pupils simply accepted it. It wasn't an issue.
"So I question the need for intricate guidance for families and teachers."
This week it emerged schools are allowing kids to identify as cats, horses and dinosaurs in class, and teachers are doing little to question such behaviour.
And there was outrage when a 13-year-old was branded "despic­able" by a teacher at Rye College in East Sussex for rejecting a class­mate's claim she identified as a cat.
Education Secretary Gillian Keegan has ordered a probe into the incident.
Education reformer Katha­rine Birbalsingh, founder of the Michaela School in West London, said she knew of a school pupil who iden­tifies as a gay male hologram.
A Department for Education spokesman said: "It is com­pletely inapprop­riate for schools to treat a pupil as an animal or inanimate object and it is important parents are able to raise con­cerns with schools and that schools engage ser­iously."

⬇️ Top Picks for You ⬇️
Senate Democrats Authorize Supreme Court Ethics Subpoenas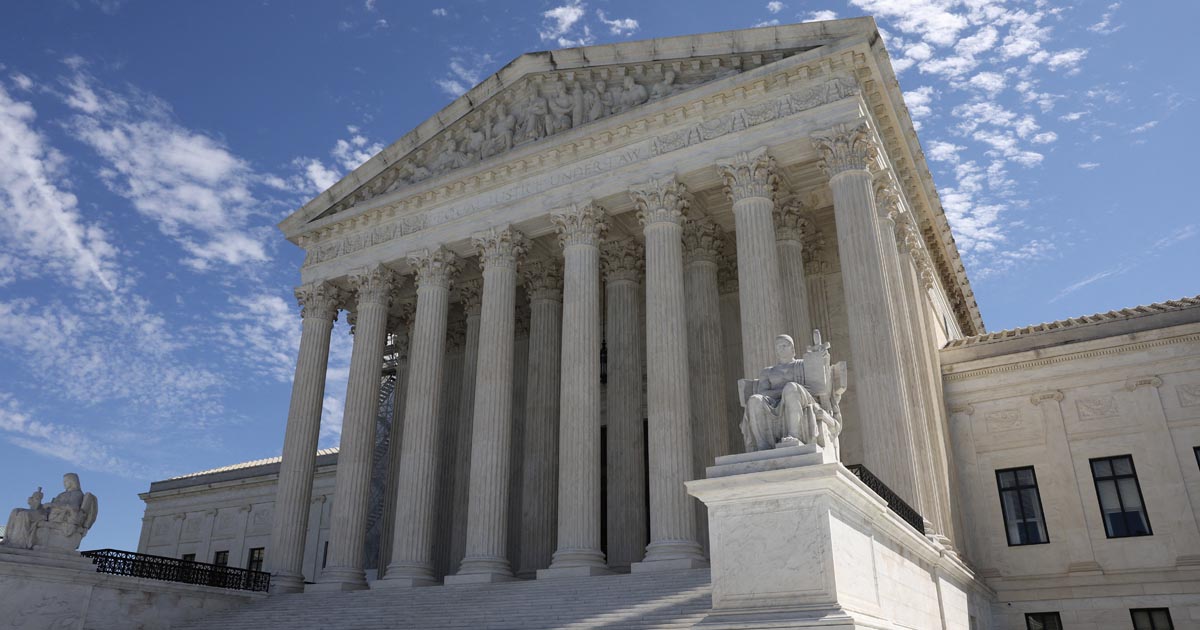 A Democratic-led U.S. Senate panel on Thursday authorized subpoenas to two influential conservatives – Harlan Crow and Leonard Leo – as part of an ethics inquiry spurred by reports of undisclosed largesse directed to some conservative Supreme Court justices.
The Judiciary Committee voted to authorize the subpoenas for Crow, a billionaire Republican donor and benefactor of conservative Justice Clarence Thomas, and Leo, a legal activist who was instrumental in compiling Republican former President Donald Trump's list of potential Supreme Court nominees.
Republican senators walked out of the contentious committee meeting in protest while Democrats cast votes. Some Republicans later questioned the vote's legitimacy, accusing Democrats of violating procedural rules.
"The subpoena clearly wasn't legal," Republican Senator John Kennedy, a committee member, said after the vote.
Senator Dick Durbin, the panel's chairman, said subpoenas were necessary due to the refusal by Crow and Leo for months to voluntarily comply with its previous requests for information. This included itemized lists of all gifts, transportation and lodging provided to any Supreme Court justice.
Durbin also renewed his criticism of a new code of conduct announced by the court on Nov. 13 and promised to continue to pursue the committee's ethics investigation.
"Without an enforcement mechanism, this code of conduct, while a step in a positive direction, cannot restore the public's faith in the court," Durbin said.
Senator Lindsey Graham, the committee's top Republican, told the meeting that Democrats were engaged in a "jihad" against the Supreme Court, whose 6-3 conservative majority has handed major defeats to liberals in recent years on matters including abortion, gun rights and student debt relief.
"When you say you don't want to destroy the Roberts Court, I don't believe you," Graham said, referring to the court under the leadership of conservative Chief Justice John Roberts. "I don't believe a word you're saying."
The committee vote authorized Durbin to issue the subpoenas, which he could do unilaterally, according to a Democratic committee staffer.
If the subpoena recipients fail to comply, Democrats would need 60 votes in the 100-seat Senate to initiate a civil enforcement action, meaning they would need the support of some Republicans. The Democrats also would have the option to make a referral to the U.S. Justice Department, which could choose to pursue criminal contempt proceedings against the subpoena recipients.
Lawyers for Leo and Crow in letters to the committee have criticized the committee's information requests as lacking a proper legal justification. Crow's lawyer had proposed turning over a narrower range of information but Democrats rebuffed that offer, according to the panel's Democratic members.
The news outlet ProPublica reported this year on Thomas's failure to disclose luxury trips and real estate transactions involving Crow, a Texas businessman.
The outlet also reported that Leo helped organize a luxury fishing trip in Alaska attended by conservative Justice Samuel Alito, who failed to disclose taking a private jet provided by billionaire hedge fund manager Paul Singer. Trump chose all three of his appointees to the court from lists of candidates that Leo played a key role in drawing up.
Thomas has said he believed the Crow-funded trips were "personal hospitality" and thus exempt from disclosure requirements, and that his omission of the real estate transaction was inadvertent.
Alito, regarding the flight, said that Singer had "allowed me to occupy what would have otherwise been an unoccupied seat."